First Drive: Is the hybrid Peugeot 508 PSE an alternative to other performance cars?
Peugeot has revised its 508 'Peugeot Sport Engineered'. Ted Welford finds out what it's like
What is it?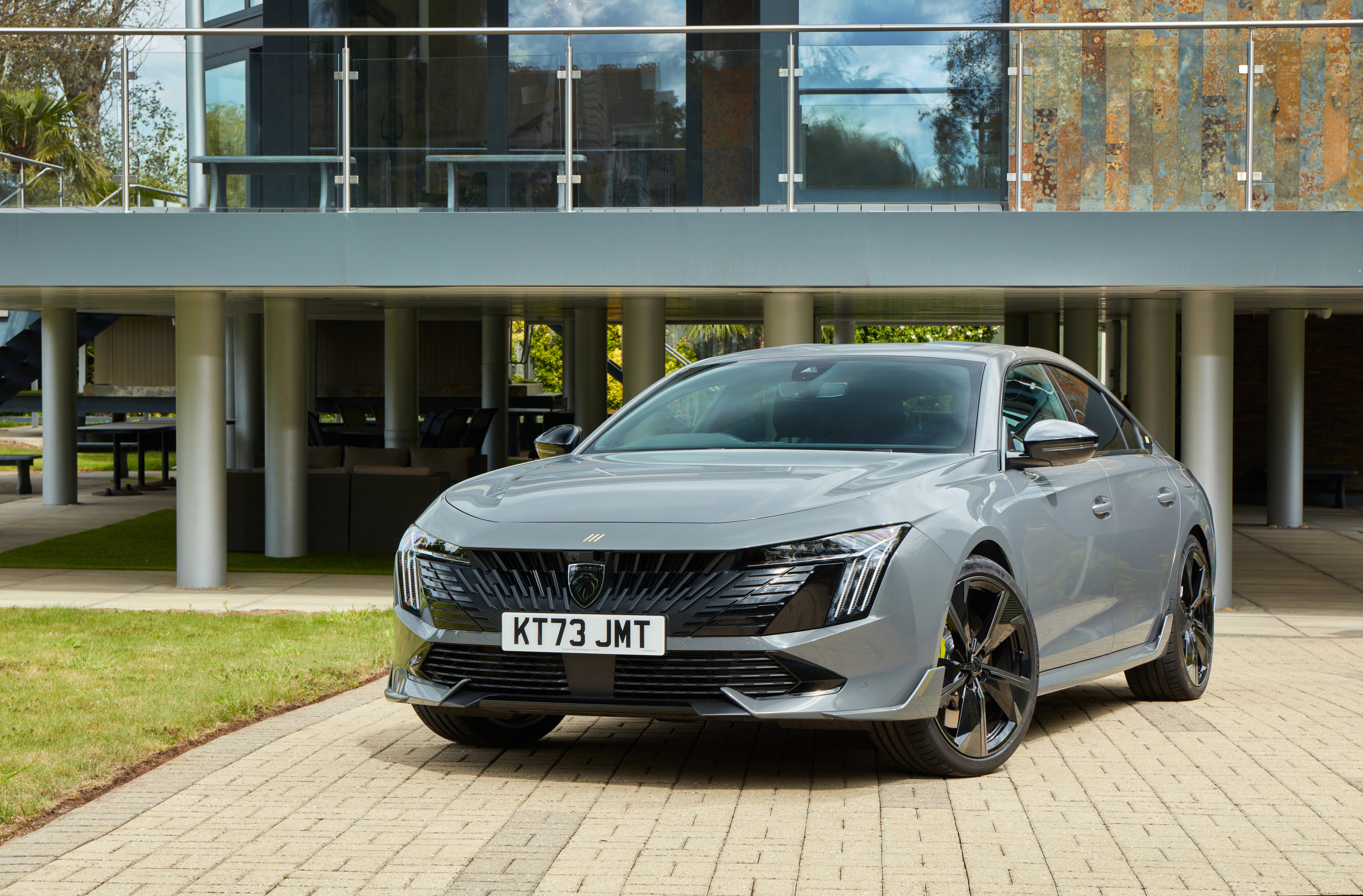 It's been three years since Peugeot unveiled its 508 'Peugeot Sport Engineered'. It was the start of its new electrified 'high-performance division', but a few years later, remains the only PSE car we've seen from Peugeot. That said, Peugeot has successfully re-entered top-level motorsport since.
The 508 PSE was quite an innovative car at launch, being one of the first 'sporty' plug-in hybrids that came to market, and with 355bhp on tap continues to be by far Peugeot's most powerful road car. Following updates being made to the standard 508, we now have the updated PSE model too.
What's new?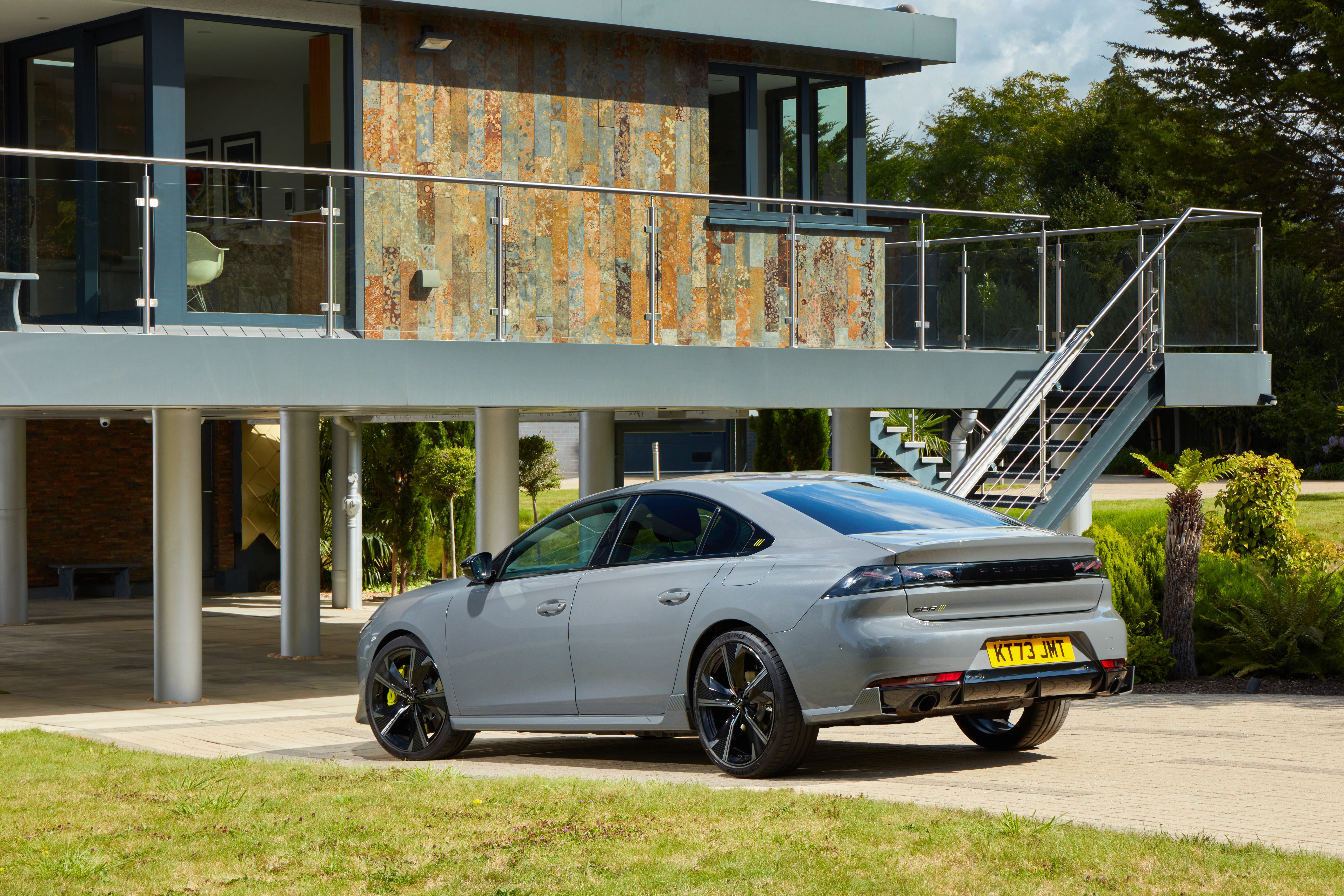 When the current-generation 508 arrived back in 2018, it most certainly grabbed the limelight, with a striking new design language that's inspired pretty much all new Peugeots since. That continues with this new model, which looks to continue the trend-setting.
There's a fancy three-claw lighting signature that's true Peugeot, while all models now feature Matrix LED headlights too. The grille also blends into the bumper, giving the front-end of the 508 a very eye-catching presence.
What's under the bonnet?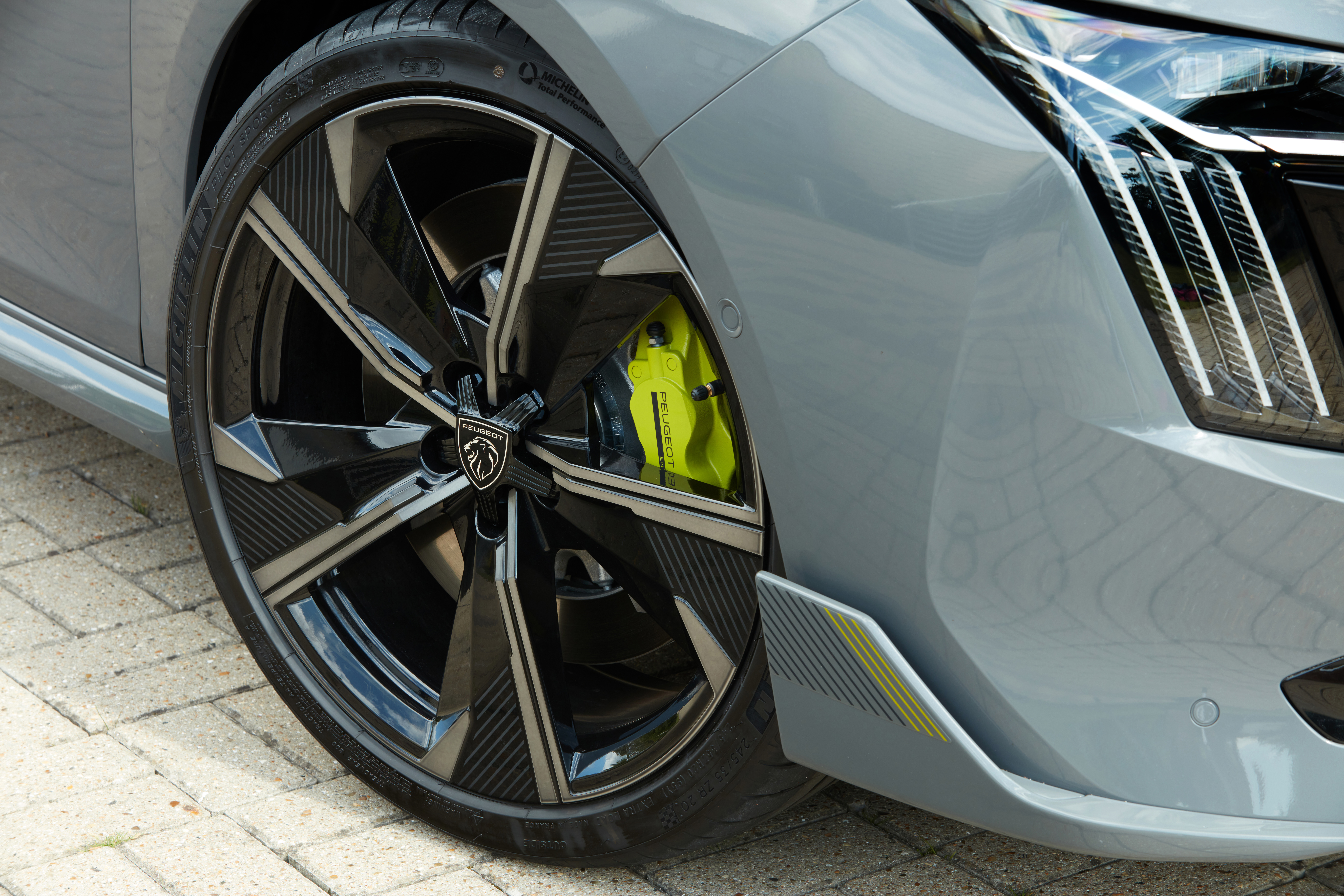 Though diesel has been quietly dropped from the regular 508 line-up, it's business as usual with this Peugeot Sport Engineered model, which remains almost the same as before, with the only exception being a slightly larger 12.4kWh battery that unlocks an electric range of 34 miles, up from 26.
A 1.6-litre turbocharged petrol engine continues to be used, which is joined by two electric motors (one at the front and another at the rear, enabling it to be the only four-wheel-drive 508). The result is a healthy 355bhp – considerably more than the 222bhp offered with the regular hybrid plug-in hybrid. It unlocks a 0-60mph time of bang on five seconds, with a top speed of 155mph.
In terms of fuel economy, top the battery up regularly and there's scope for some impressive efficiency figures, with Peugeot claiming 158.5mpg and company car-friendly CO2 emissions of 40g/km. It's likely to be more like 35mpg if used largely as a petrol, however.
What's it like to drive?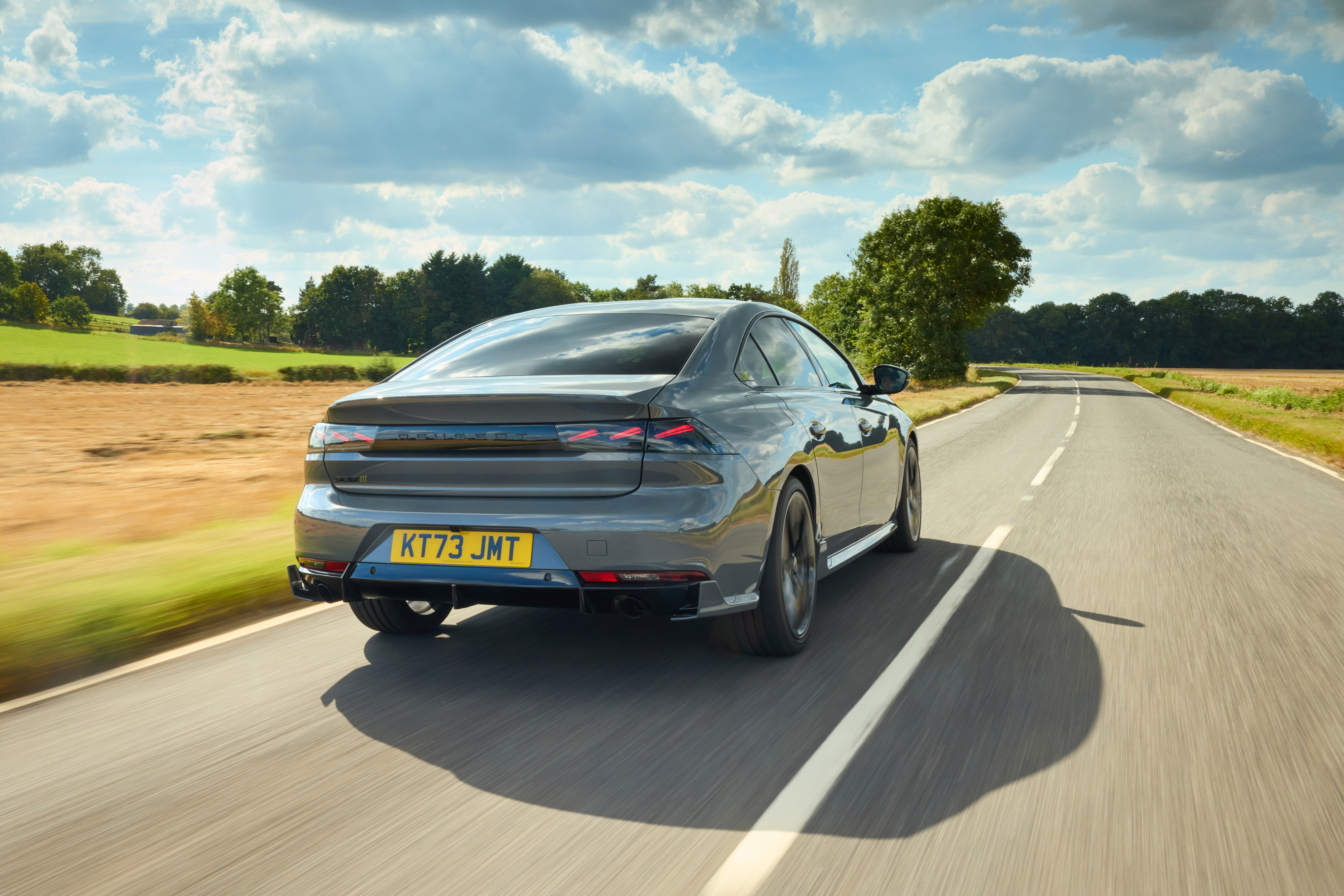 Hybrids are generally much better suited to being urban runabouts than more spirited driving, but the PSE is an exception to the rule. It's by no means the greatest sports car ever created, but this is far more than just a 508 with a bit more power. There's a different suspension setup, with this model sitting much lower than a regular model. There's an impressive braking setup at play too, along with grippy Michelin Pilot Sport 4S tyres.
The result is surprising, transforming the 508 from being a comfortable cruiser to a performance saloon car. Acceleration is brisk, with the electric motors working to minimise the usual lag you can get from Peugeot's automatic gearboxes, though it can still be a bit jerky at times. It sticks to the road well, while Peugeot's smaller steering wheel works well with the racier feel of this car. The ride can be quite firm, and there's a lot of road noise created by the large alloy wheels, but it'll still be an easy car to live with.
How does it look?
Peugeot has made some stunning-looking cars in recent years, and the 508 PSE is arguably its best. There are a range of details to set it apart from the regular 508, including a specific black patterned front grille that gives the model a very aggressive appearance.
The PSE also sits on large 20-inch diamond-cut wheels that feature a carbon-effect texture, while the contrasting green accents used on areas such as the brake callipers and trim, really helps this 508 to stand out further. Like before, you can choose the PSE as both a Fastback or SW estate car bodystyle. Though we tested the former, we reckon the 508 looks even better as an estate.
What's it like inside?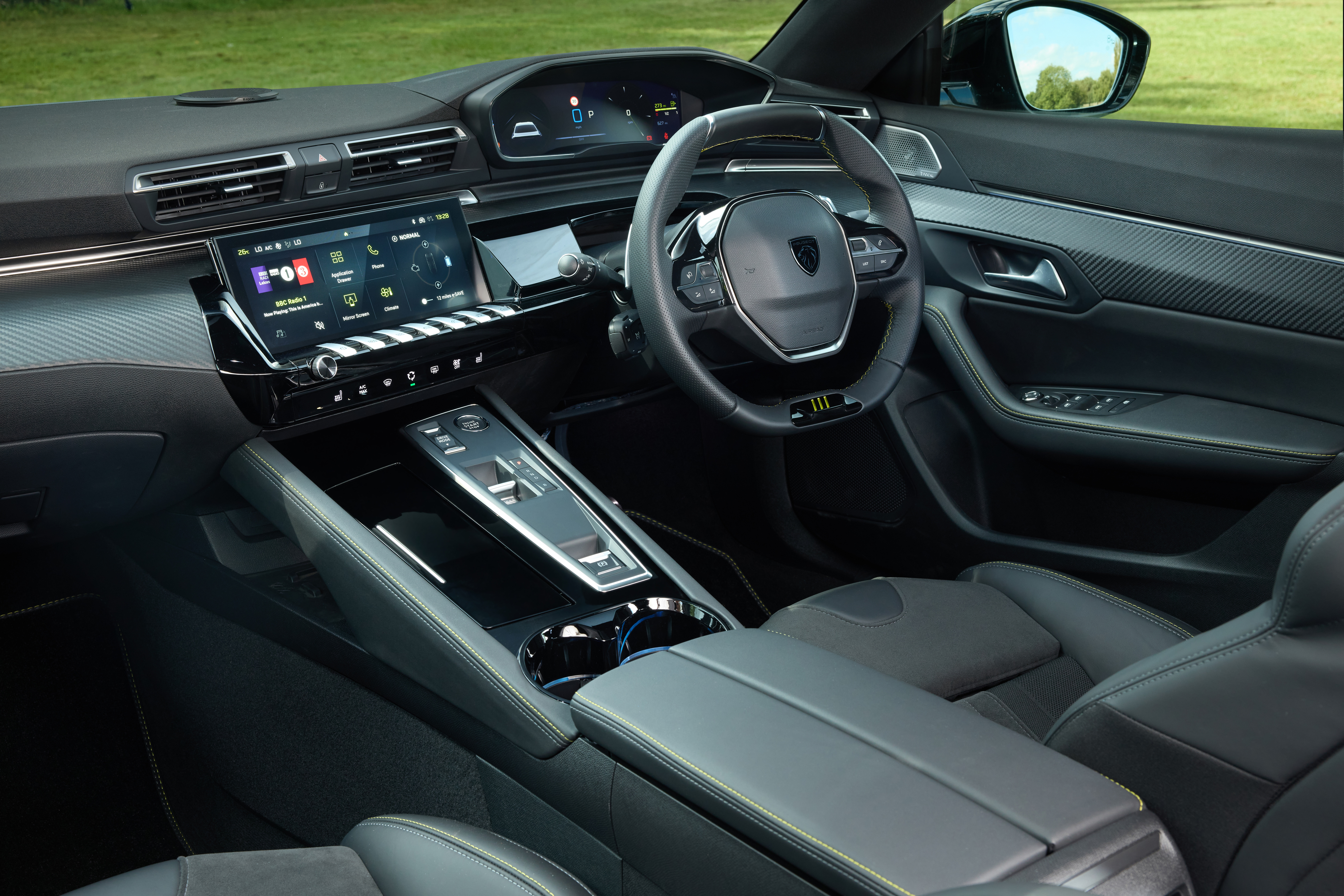 The 508 PSE's interior isn't quite as sporty to look at as the exterior, but with Alcantara-like sports seats and the continued acid green colour running throughout the interior, it certainly lifts the 508's cabin.
The chunky gear selector has been replaced by a small toggle that helps to free up space in the centre console, while there's a new 10-inch touchscreen as well, though we found the one in our test car to still be slower than the screens used in other new Peugeots like the 308 and 408.
This Fastback model also isn't very practical, especially for those sat in the rear seats. The sloping roofline eats into the headroom, meaning most adults will have to cower over if they're to squeeze in. If you regularly carry rear passengers, the SW estate is the far better choice.
What's the spec like?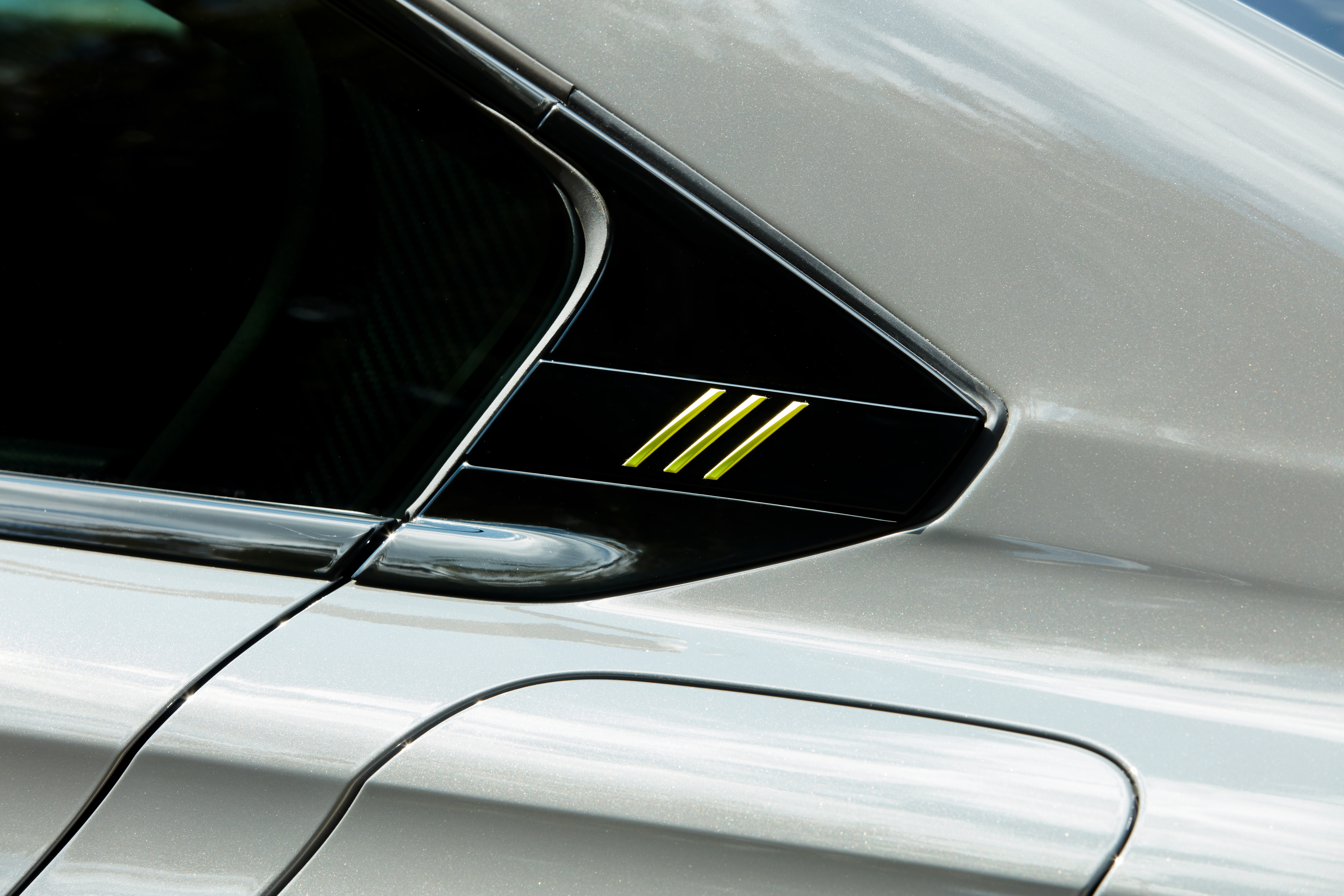 Given the PSE sits right at the top of the 508 trim structure, the level of equipment is especially generous. Highlights include massaging front seats, which are also heated and electric, along with a 360-degree camera system and a range of driver assistance technology. A highlight is night vision, which features an infra-red camera that can spot any animals or dangers in the road well ahead of a person's typical eyesight.
The 508 PSE remains quite punchy in terms of pricing, with the Fastback starting from £53,825, or £55,025 for the SW. It's a lot of money for a Peugeot, but it's worth noting that Peugeot hasn't actually put up the price of this car since it first introduced in 2021. Sporty rivals, such as the BMW M340d, will also cost at least £5,000 more and won't come with the same level of equipment.
Verdict
Even several years on from its reveal, Peugeot's 508 PSE remains almost in a class of its own as a sporty hybrid family car even several years after it first arrived on sale. But with its surprisingly engaging driving experience, stunning design and generous equipment, it remains a thoroughly likeable choice.
It remains quite an oddball choice, and it will no doubt continue to sell in small numbers, but those that do commit will likely not regret their decision. We do reckon the PSE makes more sense as the estate car model than this fastback, however.