The Foreign Secretary has said he has "no doubt" BBC chairman Richard Sharp was appointed on "merit".
James Cleverly was faced with numerous questions on the airwaves on Sunday morning about claims the chairman of the BBC helped Boris Johnson secure a loan – weeks before the then-prime minister recommended him for the role.
The Sunday Times reported Mr Sharp, a Tory donor, was involved in arranging a guarantor on a loan of up to £800,000 for Mr Johnson in late 2020.
Mr Sharp told the newspaper he had "simply connected" people and there was no conflict of interest, while Mr Johnson's spokesman dismissed the report as "rubbish" and insisted his financial arrangements "have been properly declared".
Making an appearance on the BBC's Sunday With Laura Kuenssberg programme, Mr Cleverly said Mr Sharp was appointed on "merit" and that "there is nothing wrong" with someone who is politically active then being appointed to the BBC.
He said: "I know that he (Richard Sharp) is an incredibly accomplished, incredibly successful individual who brings a wealth of experience with him.
"That is why he was appointed to the chairmanship of the BBC, but I've not had the chance to discuss any of the issues that were brought up today.
"But I have absolutely no doubt he was appointed on merit, and the point that I would just remind people of is, it is not unusual, and indeed there is nothing wrong, for someone to be politically active prior to their appointment to senior BBC positions.
"That's something that has happened pretty regularly in the past."
Asked whether the connection should have been declared in full on principle, he said: "Richard is an incredibly accomplished individual, had he not had a very, very successful career, giving him a wealth of experience before putting himself forward for BBC chairman, he wouldn't have even been in the looking."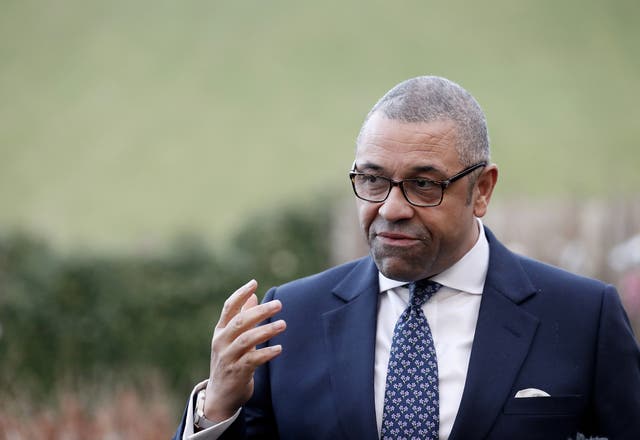 According to The Sunday Times, Mr Sharp introduced multimillionaire Canadian businessman Sam Blyth, who had proposed to act as Mr Johnson's guarantor for a credit facility, to Cabinet Secretary Simon Case.
The newspaper said Mr Johnson, Mr Sharp and Mr Blyth then had dinner at Chequers before the loan was finalised, though they denied the then PM's finances were discussed.
Mr Sharp, a former Goldman Sachs banker, was announced as the Government's choice for the BBC role in January 2021.
Mr Johnson's sister suggested Mr Case was central to the arrangement of the £800,000 credit facility.
Rachel Johnson denied any knowledge of her brother's financial affairs, telling Kuenssberg: "All the parties involved have given statements to The Sunday Times, which suggest they did everything above board and everything was transparent.
"I suggest you ask Simon Case, who seems to be the linchpin in both these stories, to come on and say what happened."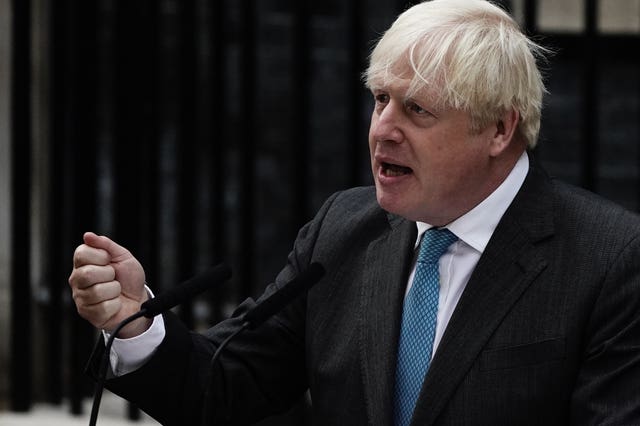 Shadow Treasury minister Pat McFadden described the report of Mr Johnson and the BBC chairman as "pretty extraordinary".
On Sky News' Sophy Ridge On Sunday programme, he did not say whether he thought the BBC was impartial, but added: "I do think it's pretty extraordinary if someone who is running to be the chairman ends up acting as a broker to help the prime minister of the day of whatever financial difficulties he was in.
"At the very least, that should all have been declared and brought into the open. There's nothing in Boris Johnson's declaration of interest as an MP about this. It's been brought into the open by journalism, not by people being transparent, and that's why I do think this does need to be looked at."
Labour has written to Parliamentary Commissioner for Standards Daniel Greenberg calling for an investigation into the claims.
In the letter to Mr Greenberg, Labour Party chair Anneliese Dodds called for an "urgent investigation" as she cited the MPs' code of conduct that "holders of public office should not place themselves under any financial or other obligation to outside individuals or organisations that might influence them in the performance of their official duties".
It comes after Labour demanded a probe earlier this week into reports that Mr Johnson used Mr Blyth, reportedly worth 50 million US dollars, to act as a guarantor for an £800,000 credit facility.
Ms Dodds raised concerns that neither alleged arrangement was properly declared.