First Drive: The Purosangue is here to send Ferrari into a new era
The Purosangue is Ferrari's latest V12 powered model, but it brings practicality as well as performance. Jack Evans finds out what it's like.
What is it?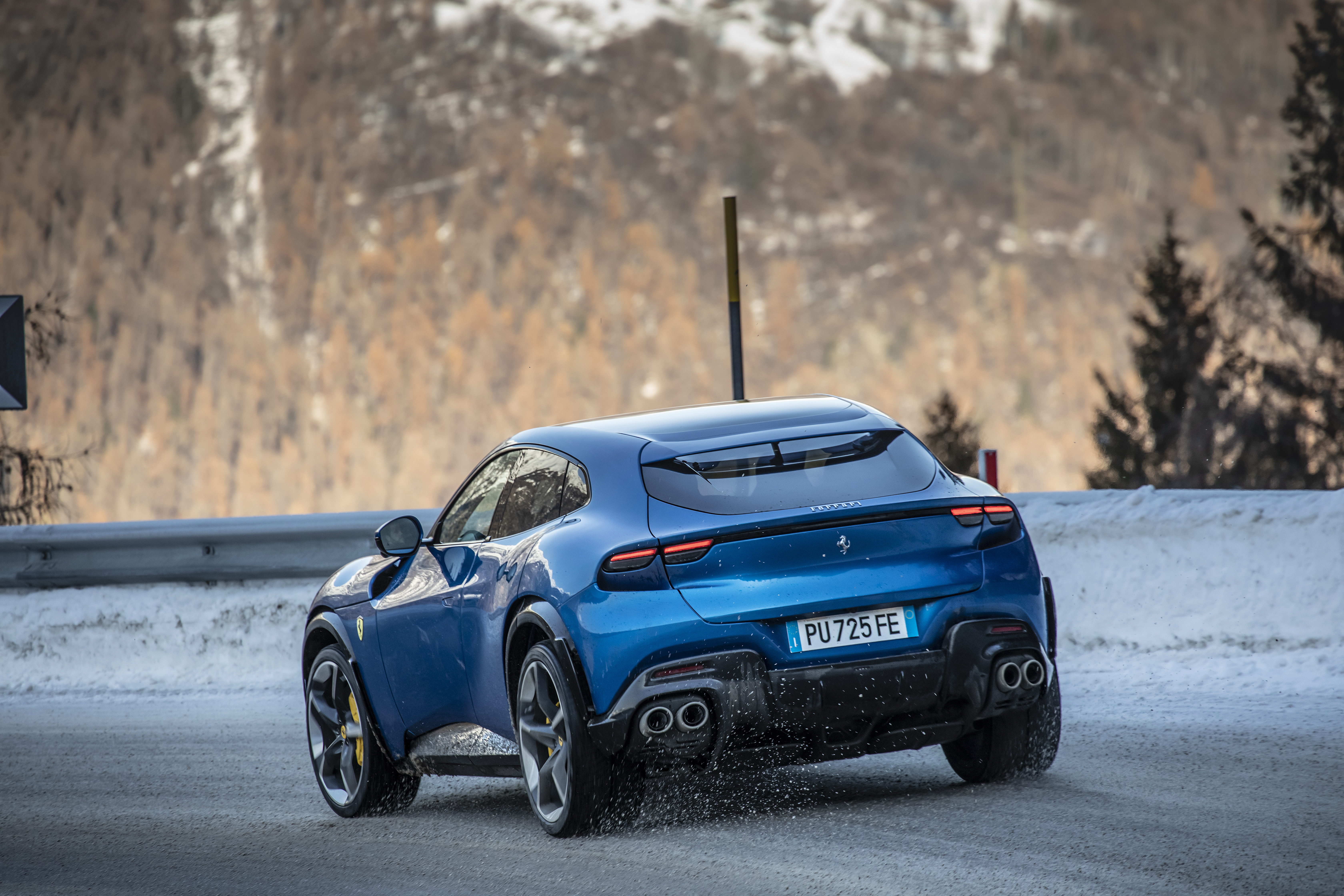 >
So here we have it – the Ferrari Purosangue. It's a car that was shrouded in mystery for many a year, with a 'will they, won't they' question surrounding whether or not it would even make it into production. But here it is, arriving as Ferrari's first four-door, four-seater model.
Designed to offer the space and versatility that people can't get from other Ferrari models – yet while delivering the same razor-sharp performance and agility – the Purosangue has been absolutely loaded with go-faster technology and a host of innovations. We've been driving it to see how they all work.
What's new?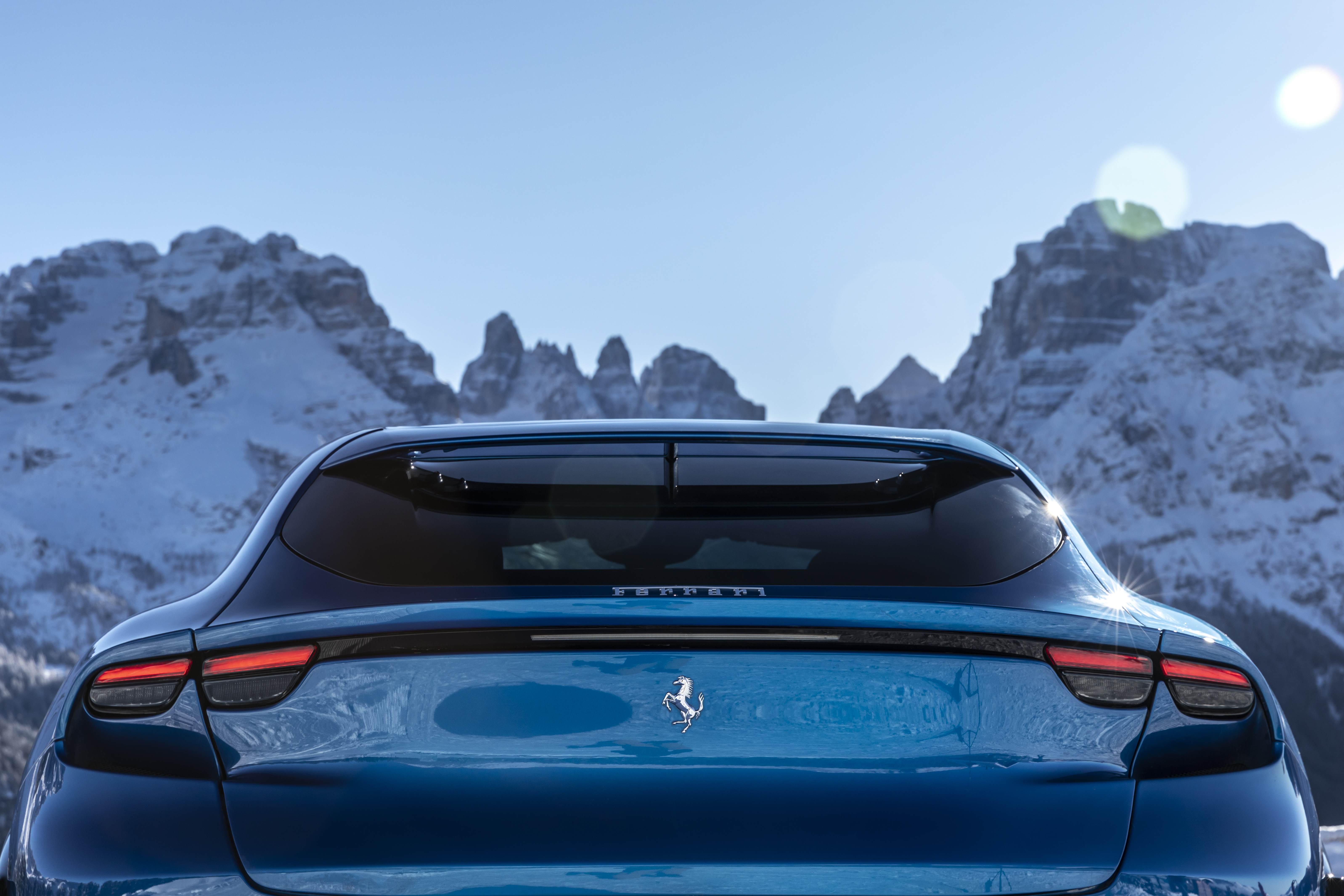 >
Ferrari downright refuses to call the Purosangue an SUV, instead placing it alongside its historic range of 2+2 models, albeit with a decent slug more space in the back. But there's no denying that it'll be seen by many potential buyers alongside cars like the Lamborghini Urus and Aston Martin DBX707 – though the Purosangue commands a much higher price tag than those models.
A wealth of lightweight materials and clever building processes have also ensured that the Purosangue is lighter than its previous four-seater models, even though it's larger. It's fair to say that even though the Purosangue looks relatively compact in the pictures, it's a very large car in the metal.
What's under the bonnet?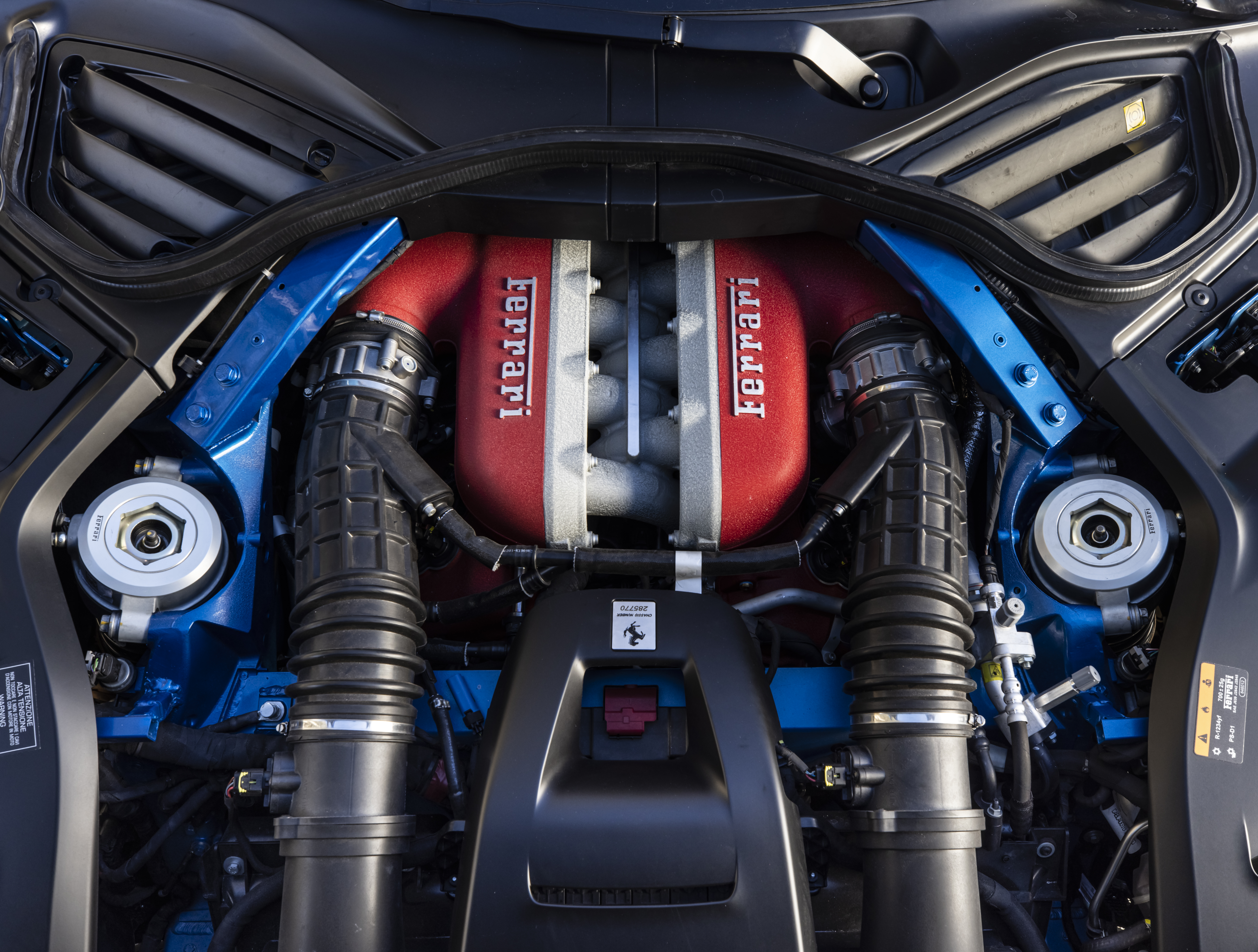 >
You might be expecting that in the time of electrification, you'd be finding some battery-assisted, turbocharged engine setup underneath the Purosangue's bonnet. Not in the slightest. Burbling away is a mid-front-mounted 6.5-litre naturally-aspirated V12, with 715bhp and 716Nm of torque there to access at a moment's notice.
The Purosangue is four-wheel-drive, too, with the gearbox mounted at the rear and a special 'Power Transfer Unit' positioned ahead of the engine to provide near-perfect weight distribution. Zero to 60mph? That'll take just 3.1 seconds while flat-out the Purosangue will manage 193mph. Efficiency, naturally, isn't the best – with 16.3mpg being claimed. Drive a little harder and it wouldn't be hard to push that into single figures. Emissions are also high at 393g/km CO2.
What's it like to drive?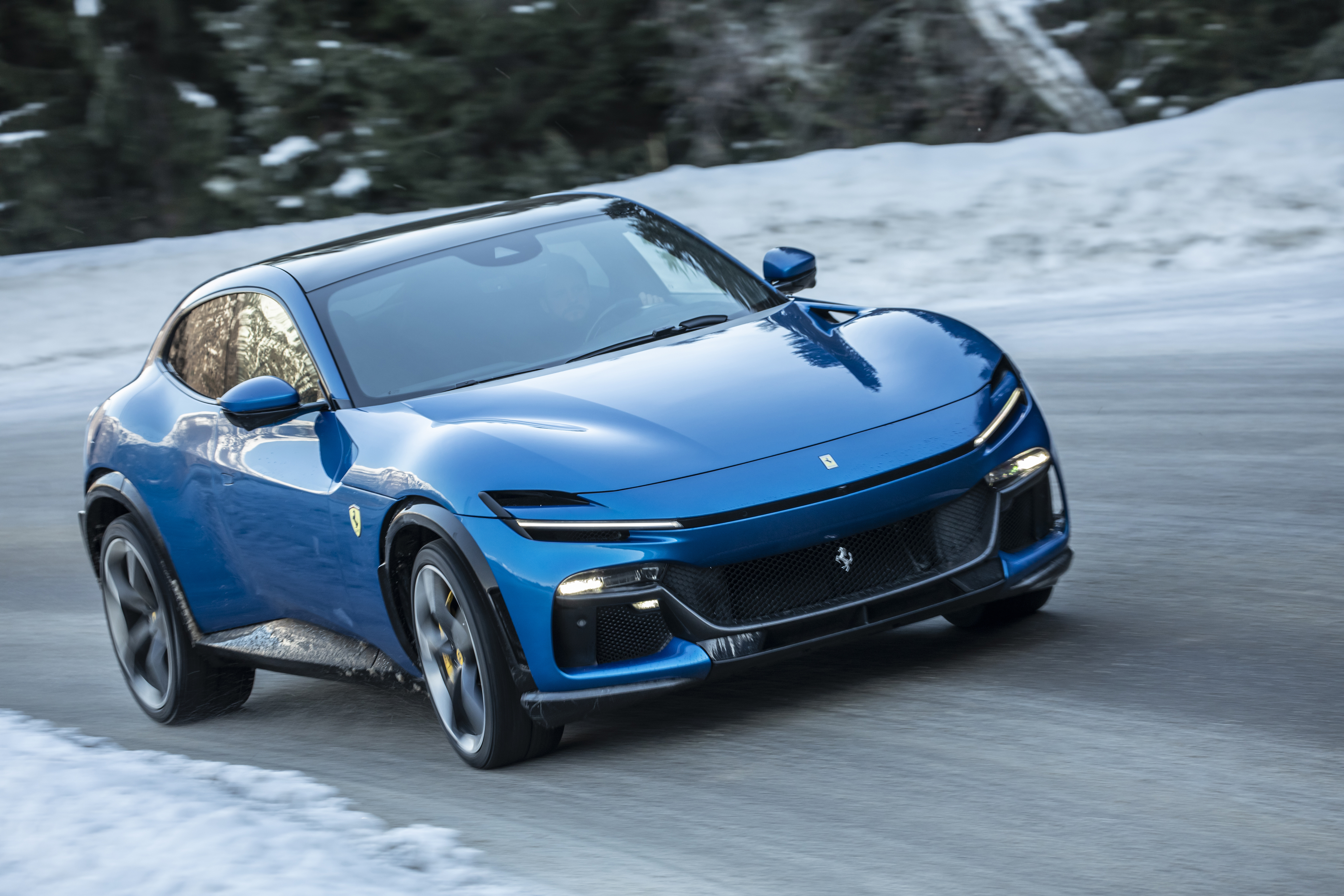 >
As we've touched upon, the Purosangue is a large car so it can feel a little intimidating, to begin with. It's also much lower down than you might expect, so you do get the sensation of sitting 'in' the car rather than 'on' as you do in other 'conventional' performance SUVs. But it's no trouble getting up to speed with the Purosangue thanks to a spot-on driving position with loads of adjustability.
Then there's the engine. There's certainly a countdown on naturally-aspirated behemoths like the Ferrari V12, but it's an absolute joy to behold. Responsive and sharp – and not to mention hugely characterful in sound – it's a real delight and, when coupled with the sharp, agile steering, makes for an experience you'll get from no other car of this size. Even the ride quality is good, helped no end by the superbly complex active suspension system which works to keep body roll in check while also managing to suppress bumps and road imperfections.
How does it look?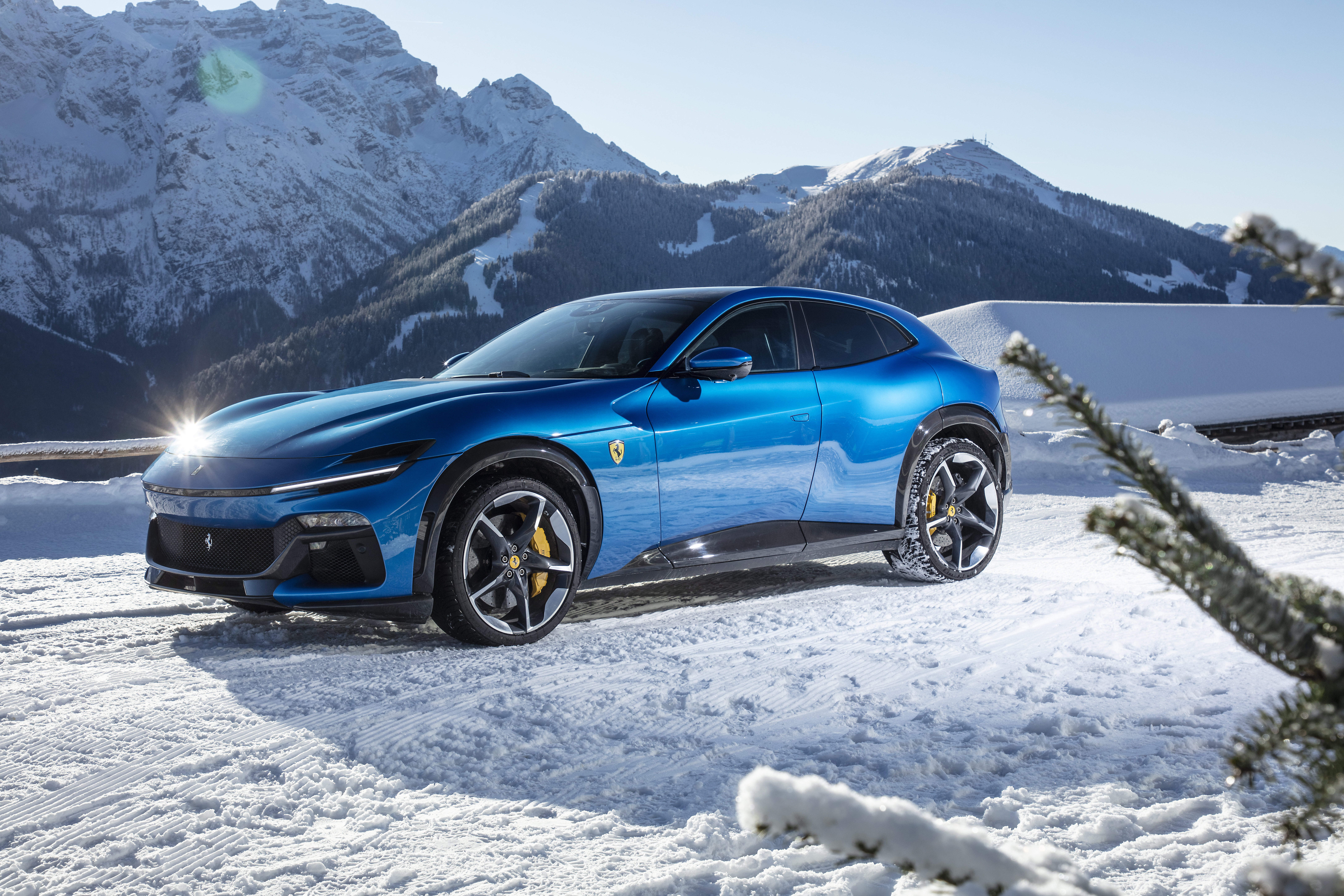 >
The Purosangue definitely takes styling cues from other Ferrari models but blends all of these attributes together in a very different way. As we've mentioned it's far lower than your 'traditional SUV' but also has those trademark Ferrari elements of a long bonnet and a short, sharp rear end.
The front lights look ultra sleek, too, while the light units at the back play closer to the ones you'll find on the Roma. There are aerodynamic elements at play throughout the car, too, with clever inlets on the front wheel arches, for example, helping to channel air to 'seal' the front wheels in and make things as slippery as possible.
What's it like inside?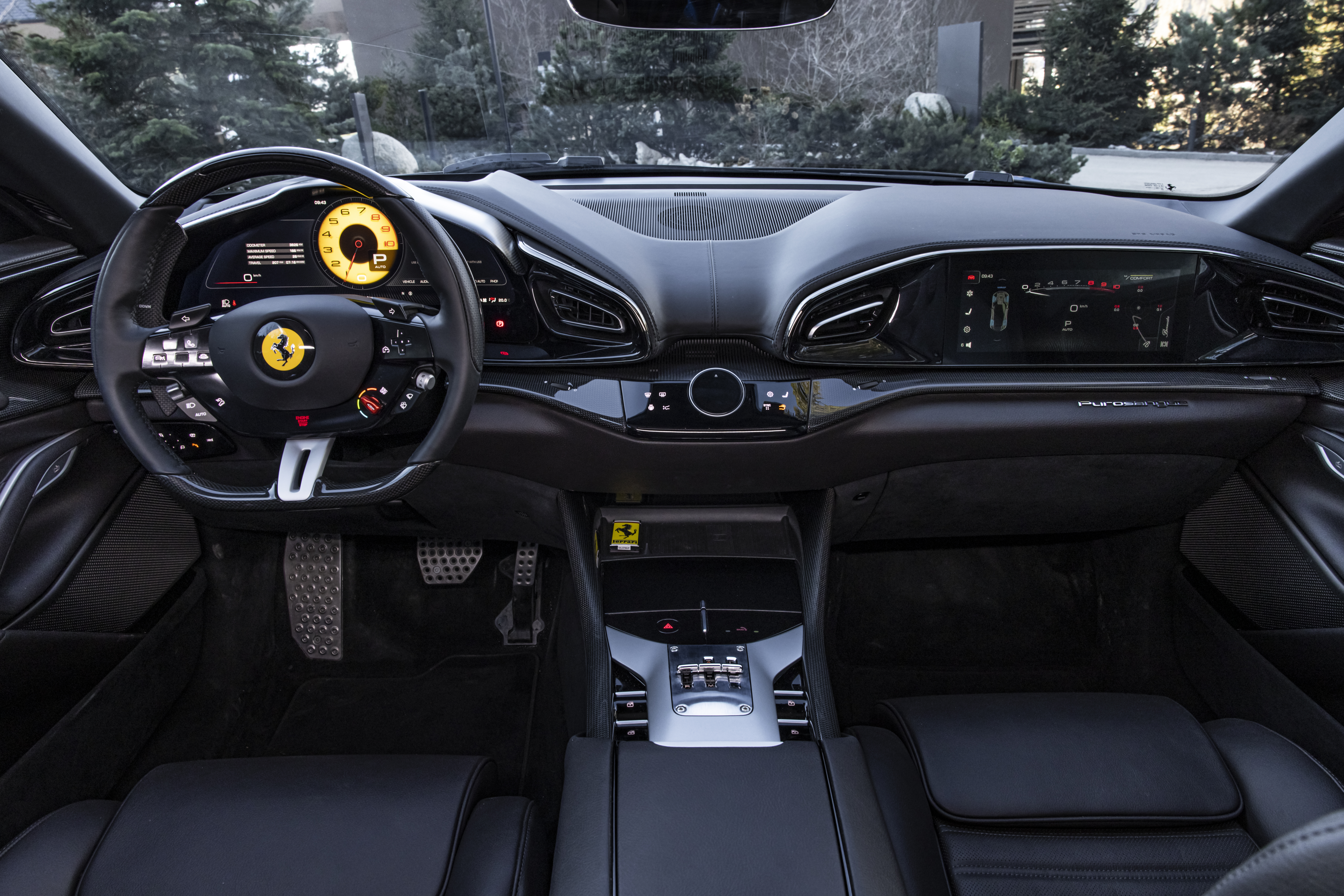 >
The Purosangue is a dedicated four-seater – there's no option to have an extra chair placed in the middle of the second row. But that does mean that those sitting in the rear have got plenty of space to stretch out and relax, with the 'proper' sports car rear seats providing ample support. They can be folded flat, too, extending the Purosangue's boot space. Plus, access to the rear is excellent courtesy of the forward-hinged doors which not only work well, but provide some real theatre too.
The material quality is, as you might expect, very good. But it's the ergonomics and space that we find to be very impressive. Our only gripe here is with the large screen placed in front of the passenger – it controls media functions and can display performance data, but it can't be used to input a destination into the navigation, which is one of the things that'd be really handy for someone travelling alongside the driver to be able to do.
What's the spec like?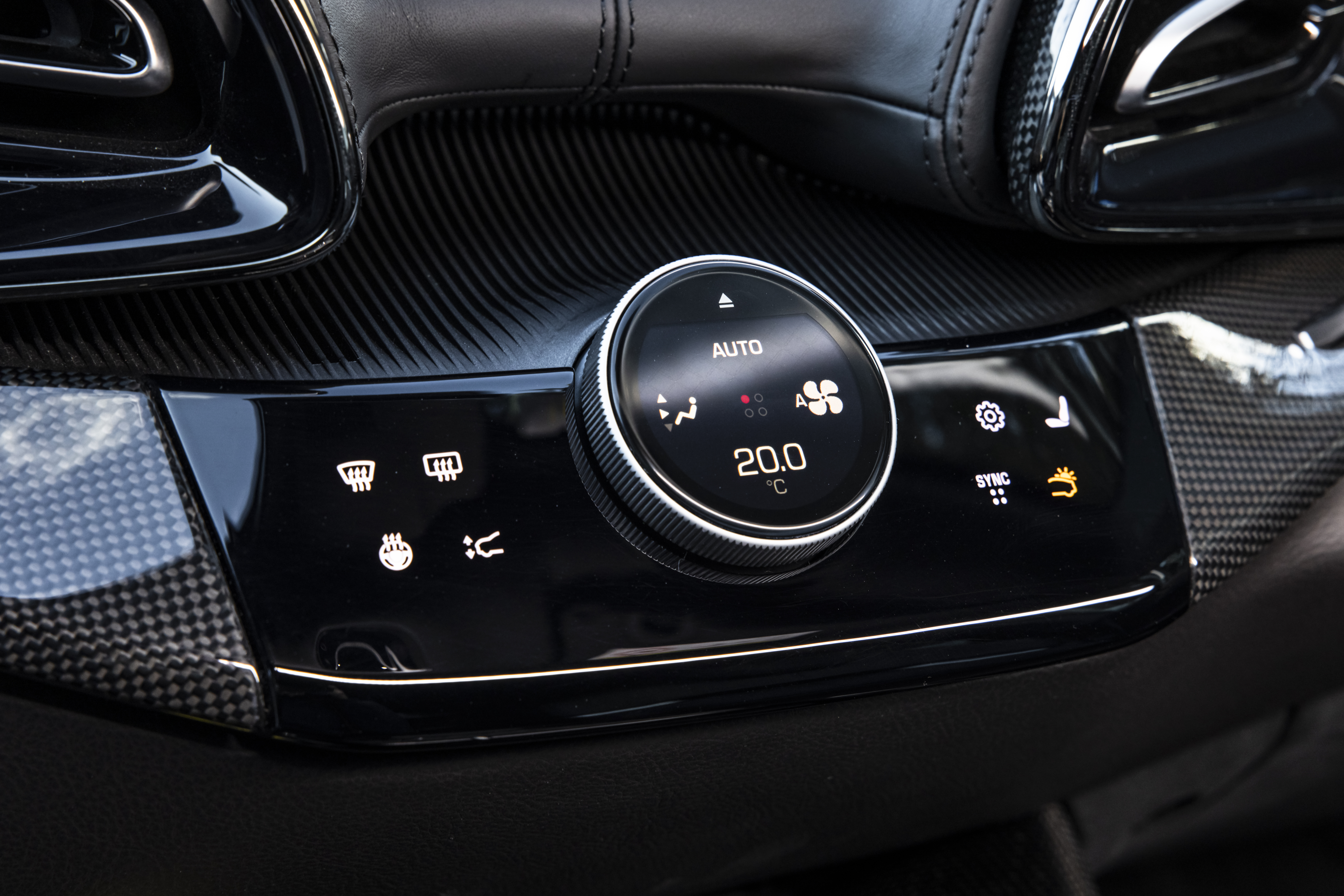 >
At just over £313,000, the Purosangue is one of the most expensive cars of its type in the market today. In fact, with options, you could probably start heading towards the £400,000 marker, making this an extremely 'premium' option. The interior feels decidedly special, with the main screen ahead of the driver showing a huge array of data and features. The Purosangue relies on smartphone mirroring for navigation, too, but trying to operate Apple CarPlay – which is primarily designed to be accessed via touch controls – with the buttons on the steering wheel can prove a bit frustrating.
Those in the back get their own dedicated heating and ventilation controls accessed via a cool rotary dial, too, and there's the same thing for those people in the front. Having proper heating controls is much easier than them being located within the mains screen's menus, too.
Verdict
It's almost frustratingly hard to find fault with the Purosangue. Yes, it's expensive and yes, it's far from efficient, but as a proper driving experience – and one which allows you to bring passengers along for the ride in – it's remarkable. That V12 engine may not be long for the new car market, but while it's here it remains one of the great characters in motoring.
Against the current crop of performance SUVs, the Purosangue is easily the most agile and engaging, yet it can deliver this while also having the flip side of a comfortable and relaxing driving experience. It's an impressive thing indeed.