Mini is hoping to search for the future generation of car designers with a new competition launched with children's art supplier Crayola.
Designed for children aged 4 to 10 years old, the competition invites future car designers to submit their own sketches for the car of the future. The successful designer will have their dream turned into reality using vinyl wrap on a Mini Electric, while they'll also receive a full supply of Crayola art materials for them and their school. The competition runs from today (September 18) until October 16.
Keen applicants can download a template via the Mini website and submit it online too.
The winner will also have a private tour of Mini's Plant Oxford, which is where the next generation of the firm's cars will be built.
Federico Izzo, director of Mini UK and Ireland said: "Mini has always been driven by the spirit of innovation and creative use of space. The visions and creativity of children are a boundless source of inspiration, and that's why we're thrilled to partner with Crayola to tap into the extraordinary imaginations of these budding designers.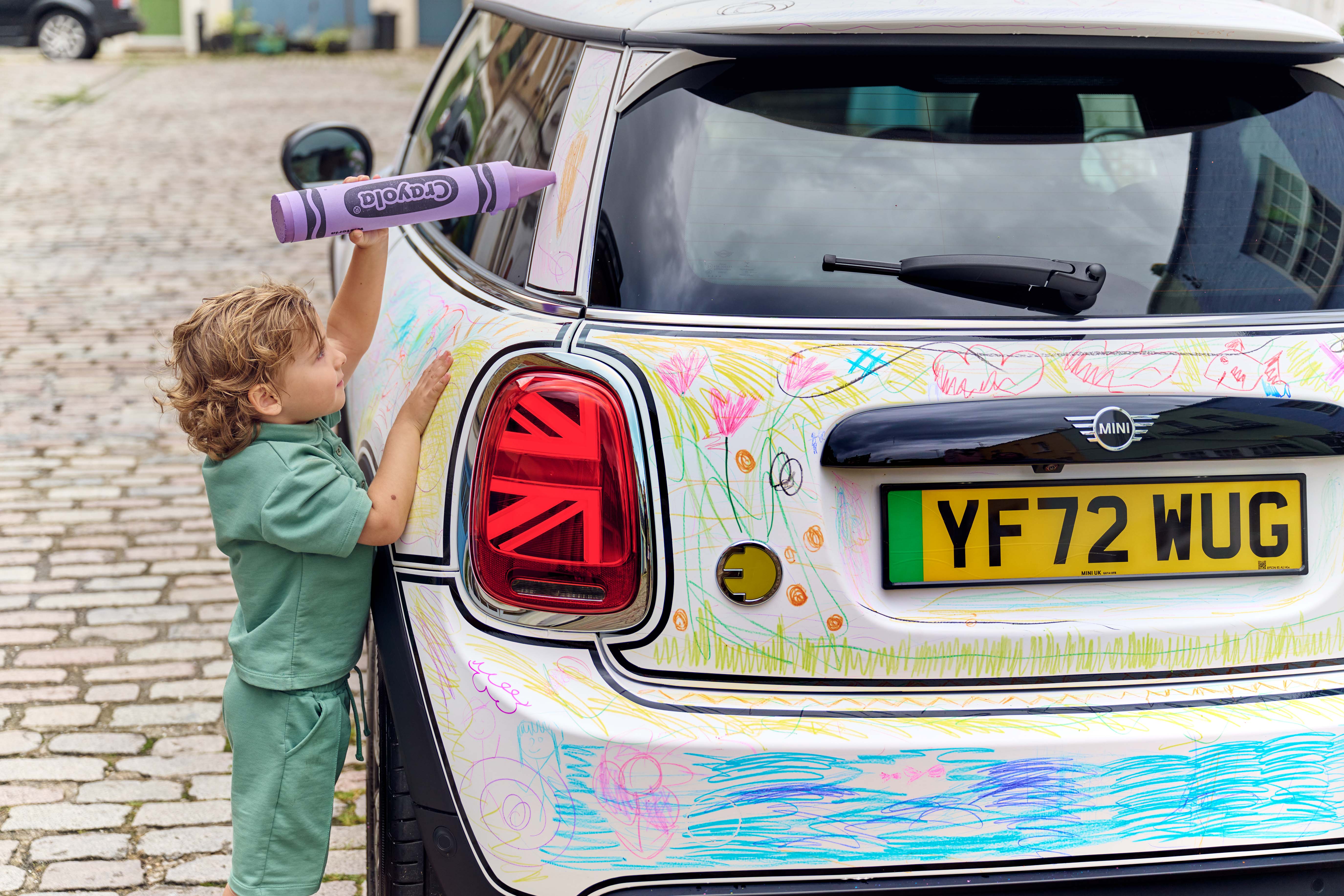 "We can't wait to see their ideas come to life and hope to inspire them to dream big and help shape the future of mobility."
Jade Childs, marketing controller at Crayola said, "We are delighted to be partnering alongside MINI to provide children the platform to explore their creative minds and self-expression.
"Crayola has inspired children for more than 100 years, since the first box of Crayola crayons rolled off the assembly line in 1903 and it is exciting to focus forward into the future and glimpse into children's amazing imagination and their wonderful ideas for what this might look like."