Rolls-Royce has unveiled a new special edition version of its Cullinan that takes inspiration from the boundary between the Earth and space.
The Black Badge Cullinan 'Blue Shadow' has been created to reference the 'Karman Line', which is the boundary 62 miles above the Earth's surface where outer space begins. Just 62 examples will be available worldwide.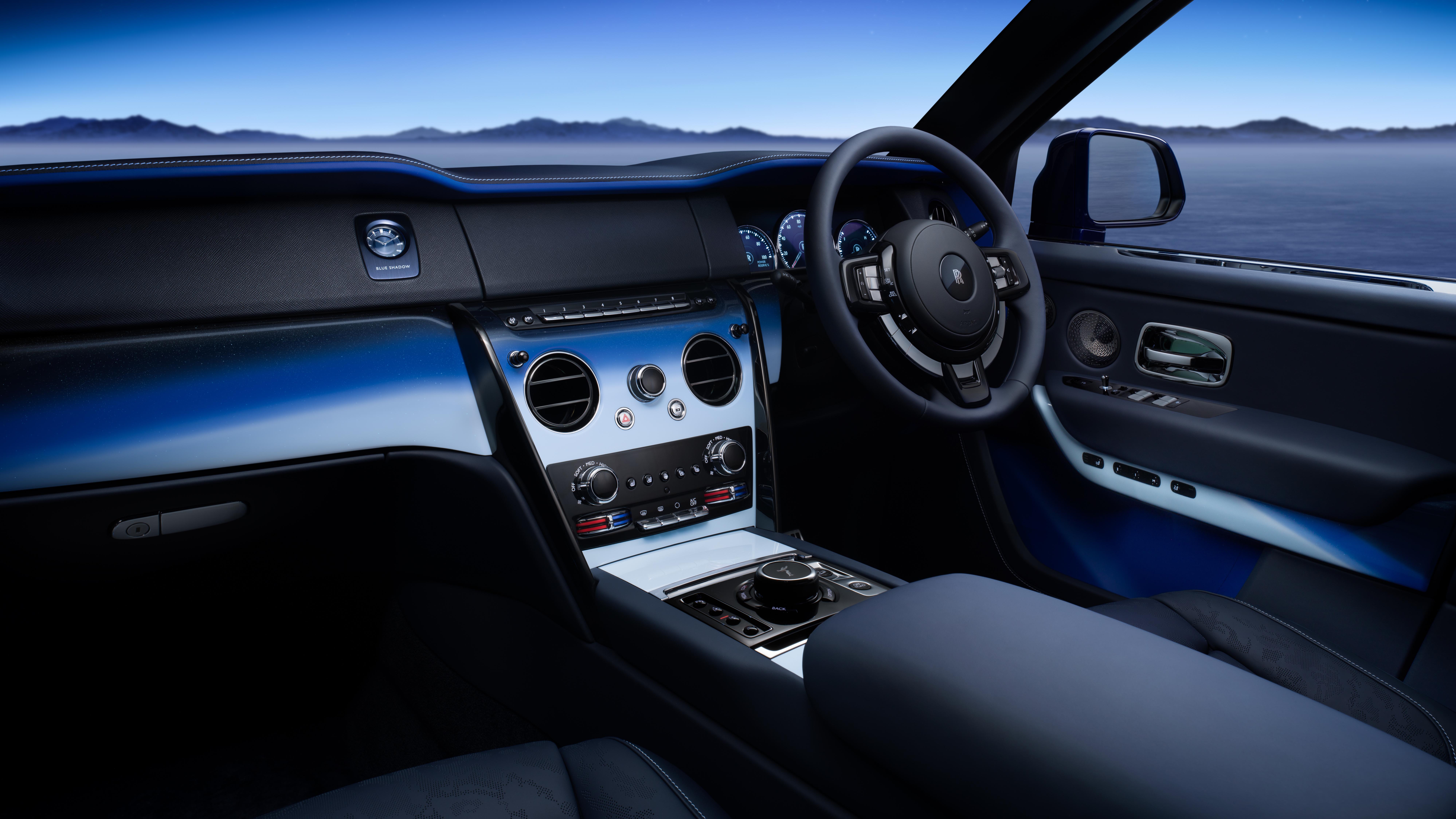 At the Karman line, the Earth's atmosphere resembles a blue 'halo' which is why the Cullinan incorporates a range of blue accents. It's reflected in the painted fascia and door panels, which were created with six layers of paint and five different shades of blue to develop a three-dimensional effect.
Even the main clock in the cabin has blue anodised details and a special 'Blue Shadow' engraving.
There's also a special 'Edge of Space' headliner. A special take on Rolls-Royce's 'Startlight Headliner' – which uses LEDs to create a map of the night sky on the car's headliner – this setup represents the moon's surface through special embroidery techniques and the fitment of 1,183 'stars' which are punched in by hand by Rolls-Royce technicians.
A new perforated leather design has also been used for the first time on a Rolls-Royce vehicle. With this setup, the front and rear seats gain a design which is inspired by the view of the Earth from space. It even has 'clouds' which are created through perforations in the leather.
As with all other Cullinan models, this special-edition version is powered by a 6.75-litre V12 engine with 563bhp and 850Nm of torque. It's hooked up to a four-wheel-drive system with four-wheel steering to help make tighter turns easier.