Timothy West on Prunella Scales' dementia: I miss her companionship
West said 'a lot of time' is spent reassuring his 91-year-old wife who starred in 70s sitcom Fawlty Towers.
Actor Timothy West has opened up about his wife, Prunella Scales, saying he misses her "companionship as my best friend" as she continues to live with dementia.
The 88-year-old Gentleman Jack star has been married to Scales, best known for her role as Sybil in Fawlty Towers, for more than half a century.
In 2014, West confirmed that Scales was living with Alzheimer's disease and after that they appeared together for six years in Channel 4 travel programme, Great Canal Journeys.
He told Saga Exceptional, in an interview released on Tuesday, that he "misses" attending a play or concert with Scales and her being able to remember the production so they can talk about it.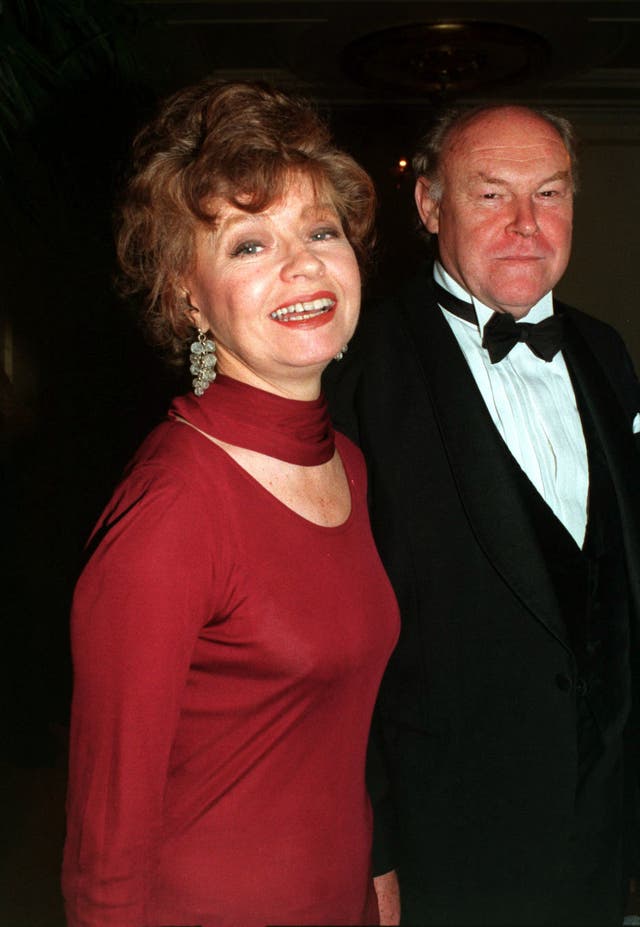 He said: "Now that her condition has worsened, I miss Pru's companionship as my best friend."
West said that a "a lot of time" is spent reassuring his 91-year-old wife, who he tied the knot with in 1963, about where she is and where he is.
He added: "Pru doesn't have much awareness of time so when she joins me in the living room, her face lights up as if we've been apart for days.
"The look on her face makes me realise how much I love her."
West said his wife's "prognosis is not that cheerful" before adding: "She seems to manage incredibly well with things, as I try to, but surely she must sometimes wonder whether she is going to be allowed to end her days in this house that has been so dear to us.
"Not recognising me hasn't been a problem but it will come, I'm sure."
West also spoke about what he thinks of the classic sitcom Fawlty Towers being revived with John Cleese returning to write and star alongside his daughter Camilla Cleese.
He said the show, which featured highly-strung, Torquay hotelier Basil Fawlty, played by Cleese, and Sybil will not "be the same" as it does not have Scales or the late actor Andrew Sachs, who played the Spanish waiter, Manuel.
West said: "I think if it had been me, I'd have said, 'You've done it. It was perfect, people loved it. What else are you going to do?'
"If that's what John wants to do, fair enough. We are very fond of John and think he's brilliant. But will we watch it? I don't know."
The full article with Timothy West is available at Exceptional.com