Liz Carr has said, since being told in her early teens that she was not going to live very long, she still has "huge anxiety".
The 50-year-old actress, known for playing forensic examiner Clarissa Mullery in BBC crime drama Silent Witness, is also a disability rights activist.
She suffers from rare genetic condition arthrogryposis multiplex congenital, a condition that affects the joints and muscles, and has been a wheelchair user since she was 11.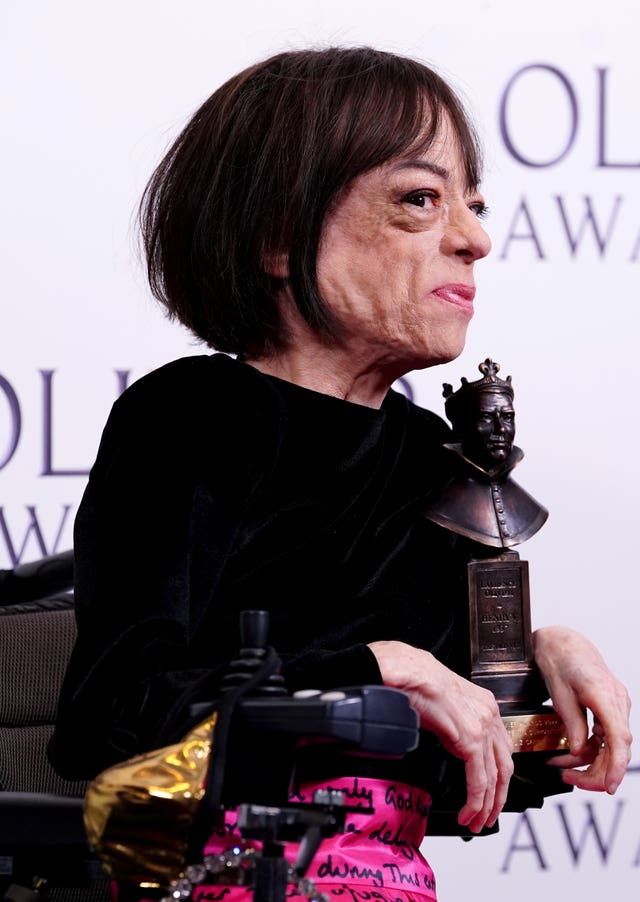 She told Radio 4's Desert Island Discs: "I used to be a patient of a very fearful doctor, you would go to her consultations, and a big booming woman.
"I was like, I didn't know I was scared. I was very ill. What's going to happen? We don't know but you won't live to be old.
"How it affected me, is every night before I went to bed, when my mom was talking about like, I'd go: 'Will I die tonight?' And she'd say 'no' and I'd go, 'Yeah, but you don't know that'.
"I need realism and when you're told that by a doctor, and of course we believe doctors and now to this day, I don't think there's a day goes by when I don't think about that.
"I have huge anxiety a lot of the time but I have lived so far with that (view) I've got to do it now because who knows."
Carr joined season two of dark fantasy Netflix series The Witcher, which stars Superman lead Henry Cavill as monster hunter Geralt of Rivia, and has also appeared in BBC NHS comedy drama This Is Going to Hurt and Amazon supernatural series Good Omens alongside David Tennant and Michael Sheen.
She also spoke about her work campaigning with Not Dead Yet UK, a collection of disability activists who oppose euthanasia and assisted suicide.
Carr told host Lauren Laverne: "I have concerns that once we introduce assisted suicide, that things will change, that it changes our NHS, it changes our relationship with the medical profession."
Carr added that she understands that when people become ill or disabled there is a feeling that their "burdens feel hopeless".
"Of course, your life has changed beyond reason and I know that because I've had that too," she added.
"So I have complete sympathy…I don't even know how many years it took me to be okay with being who I am."
The 2022 Olivier award winner, who took home the gong for best actress in a supporting role as polio survivor and physician Dr Emma Brookner in The Normal Heart, a play about the HIV/Aids epidemic in the 1980s, also recalled a woman who appeared homeless giving her change when she first met her future wife Jo Church.
"A woman with no home, in a beautiful act of generosity thinks I'm more needy than her," Carr added.
"So I kind of feel that while we have such an inequality, we have an inequality in how we view certain lives.
"We have an inequality in health care and provision. We don't support people.
"We don't have enough palliative care (so) I think I will keep speaking out."