BBC Scotland 'passionate' about musical talent, director tells MSPs
Steve Carson was responding to concerns around the axing of three radio programmes in niche genres.
BBC Scotland's director has said the broadcaster is "passionate" about promoting Scottish musical talent, following concern about the axing of three radio programmes in niche genres.
A number of cultural figures last week told MSPs they were concerned about the end of Classics Unwrapped, Jazz Nights and the bagpiping show Pipeline.
BBC Scotland director Steve Carson responded to their comments on Thursday as he and head of commissioning Louise Thornton appeared at Holyrood's Culture Committee.
They stressed that BBC Scotland would continue to promote the three genres in other ways.
Mr Carson said listening habits have changed, with on-demand content now about as popular as live radio.
He said: "Like every cultural and creative institution, we're facing limitations on our income against a background of high inflation.
"We are passionate about showcasing Scotland's music. And finding, backing, promoting Scottish talent to audiences here and around the world."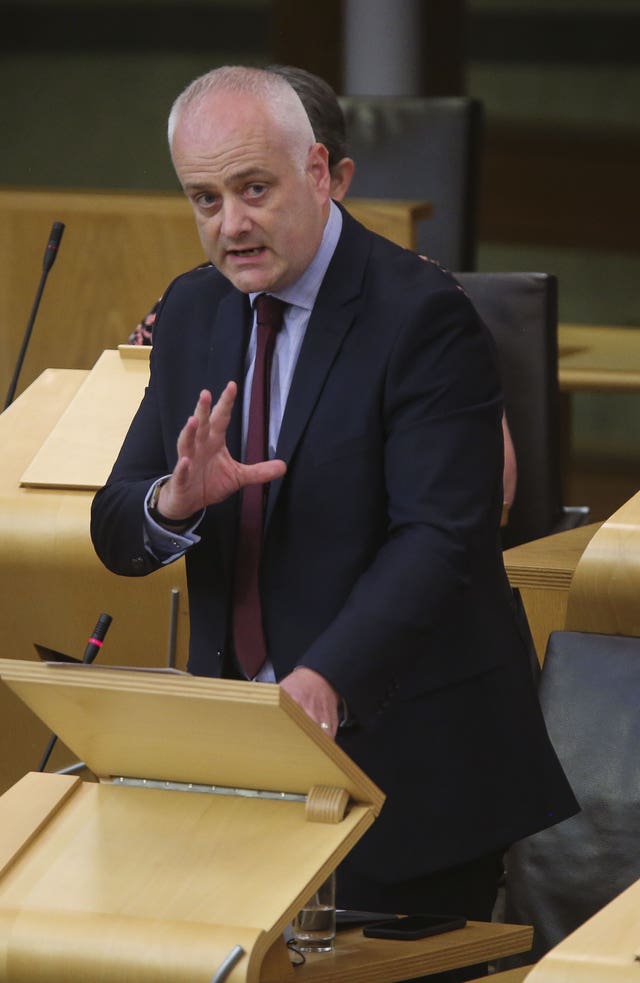 There will still be a classical radio programme every week, he said, and there will be new competitions for jazz and classical.
Green MSP Mark Ruskell said he had heard a German broadcaster is producing its own show on the Scottish jazz scene.
He suggested it is "shameful our own national broadcaster is not creating that space for Scottish talent, but the German national broadcaster is".
Ms Thornton said: "We are trying to give jazz more prominence because we're moving those stories into our fantastic Afternoon Show.
"We're really excited about this cultural podcast for Scotland and that is exactly where those stories and that celebration of talent will be able to happen."
Mr Ruskell said the genre is being constrained into "tiny little slots" on mainstream programmes.
Ms Thornton said: "It's a fair point, we won't have the volume that we used to have in terms of a show that played out on a certain part of the schedule.
"This is about getting more exposure and investing in bigger brands as a strategy."