British costume designer Jenny Beavan said she is "thrilled" to have marked a dozen Oscar nominations following recognition for her work on the comedy drama Mrs Harris Goes To Paris.
During her established career, the 72-year-old has picked up three Academy Awards. The first time was 35 years ago on A Room With A View with John Bright, before triumphing again in 2016 for her work on action adventure film Mad Max: Fury Road and a third time for her wardrobe efforts on Disney's Cruella at last year's award ceremony.
A win for best costume design at this year's 95th annual Academy Awards on March 12 at the Dolby Theatre in Los Angeles would mark a consecutive win and Beavan's fourth Oscar.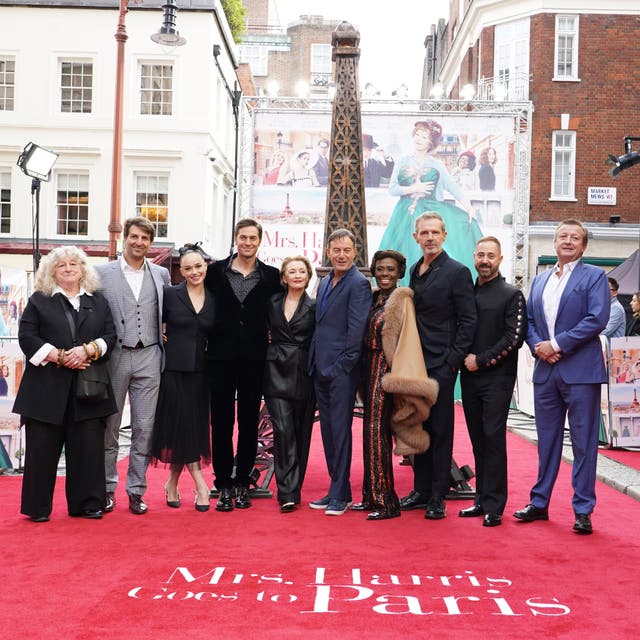 Following her recent Bafta nomination for Mrs Harris Went To Paris, Beavan wrote on Instagram that designing costumes for the film was a "real challenge" given the "countries involved, the Covid restrictions, recreating a Dior show, availability or not of materials, not speaking Hungarian despite my best efforts and a handy phrase book".
She added: "I never expect awards recognition when we are making a film."
The film sees British actress Lesley Manville star as Ada Harris, a widowed cleaning lady who falls in love with a couture Dior dress and decides she has to have one of her own. Set in the 1950s, the film sees her character raise the funds to pursue her dream and embarks on an adventure to Paris that will change her outlook and the future of the House of Dior.
Over the years, Beavan has also received Academy Award nominations for critically-acclaimed films including Sense And Sensibility with Dame Emma Thompson in 1996 and The King's Speech starring Colin Firth in 2011.
Beavan was made an OBE in 2017 for services to drama production.