Indian MPs have taken part in the last session before they move to a new Parliament building.
Even opposition parties attended the session to listen to Prime Minister Narendra Modi praise India's parliamentary history and the recently concluded G20 summit.
Major opposition parties boycotted the inauguration of the new Parliament building in May, calling it extravagant, in a rare show of unity against Mr Modi's Hindu nationalist party, which has ruled for nine years and is seeking a third term in next year's elections.
The new triangular-shaped building was built at an estimated cost of 120 million dollars (£97m).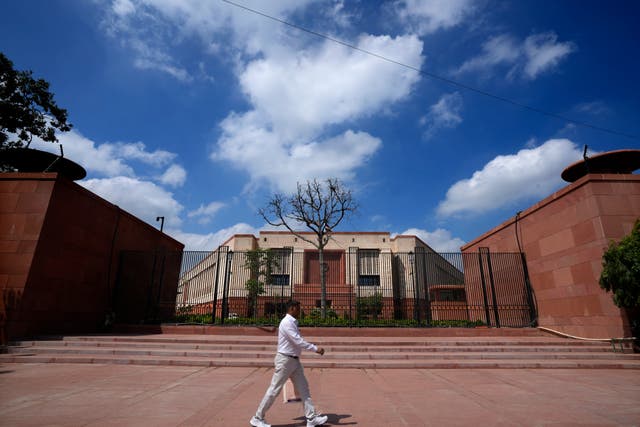 It is part of a 2.8 billion dollar (£2.26bn) revamp of British-era offices and residences in central New Delhi that will include blocks of buildings for government ministries and departments, and Mr Modi's new private residence.
The entire project, called the Central Vista, is spread over 1.9 miles.
The lawmakers will move into the new building on Tuesday, Speaker Om Birla said.
In his speech in the lower house, Nr Modi feted his government for the G20 summit that saw India forging a compromise among divided world powers on major global issues.
He emphasised India's role in the inclusion of the African Union in the G20 and spoke about last month's successful lunar mission that saw the country landing a spacecraft near the moon's south pole.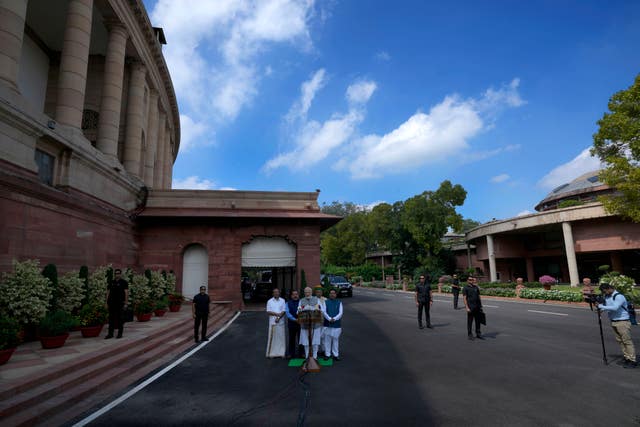 "India's power ensured consensus on G20 declaration," Mr Modi said.
He also spoke about Parliament's history and some of his government's major decisions that were taken in the House.
The announcement of the five-day special session last month was criticised by the opposition lawmakers, who said the Modi government had not made its parliamentary agenda public.
Last week the government released a "tentative list" that mentioned four Bills, including a controversial measure that is expected to change how India's chief election officer is appointed.
The new building sits just across from the old Parliament, a circular structure designed by British architects in the early 20th century. The new four-storey building has a total of 1,272 seats in two chambers, almost 500 more than the previous one.