Two passenger trains have derailed in India, killing at least 120 people and trapping hundreds of others inside more than a dozen damaged carriages, officials and media reports said.
Fire Services Chief Sudhanshu Sarangi told the Press Trust of India that 120 bodies had been recovered so far, and more than 800 people had been injured.
He said the number of deaths is likely to rise.
The accident happened in eastern India, about 135 miles south west of Kolkata, officials said. The cause is under investigation.
Ten to 12 carriages of one train derailed, and debris fell on to a nearby track, said Amitabh Sharma, a railroad ministry spokesperson.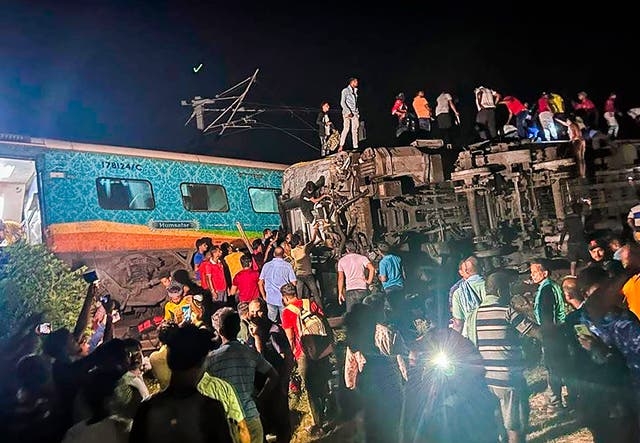 The debris was hit by another passenger train coming from the opposite direction, and up to three carriages from that second train also derailed, Mr Sharma said.
The Press Trust of India reported that a third train carrying freight was also involved, but there was no immediate confirmation from authorities.
Television images showed rescuers climbing on the wreckage to break open doors and windows and using cutting torches to free survivors.
Passenger Vandana Kaleda told the New Delhi Television news channel that she "found people falling on each other" as her coach shook violently and veered off the tracks. She said she was lucky to survive.
Another survivor who did not give his name said he was sleeping when the impact woke him up. He said he saw other passengers with broken limbs and disfigured faces.
Nearly 500 police officers and rescue workers with 75 ambulances and buses responded to the scene, said Pradeep Jena, the senior bureaucrat of the Odisha state.
Rescuers were attempting to free 200 people feared trapped in the wreckage.
The Press Trust said the derailed Coromandel Express was traveling from Howrah in West Bengal state to Chennai, the capital of southern Tamil Nadu state.
Prime Minister Narendra Modi said his thoughts were with the bereaved families.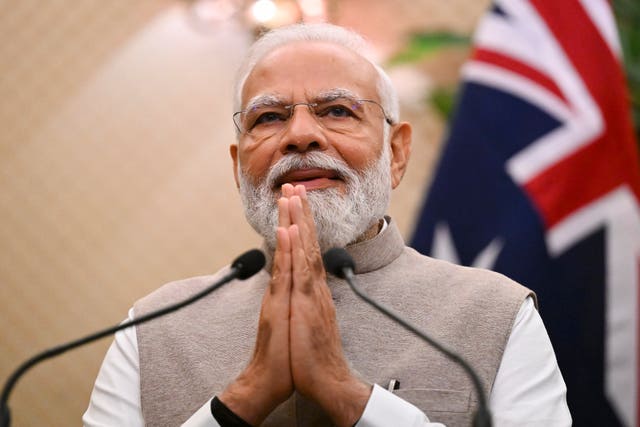 "May the injured recover soon," tweeted Mr Modi, who said he had spoken to the railway minister and that "all possible assistance" was being offered.
Despite government efforts to improve rail safety, several hundred accidents occur every year on India's railways, the largest train network under one management in the world.
In August 1995, two trains collided near New Delhi, killing 358 people in the worst train accident in India's history.
Most train accidents are blamed on human error or outdated signalling equipment.
More than 12 million people ride 14,000 trains across India every day, traveling on 40,000 miles of track.