A new enclosure with a view has been opened at Belfast Zoo for the city's pride of Barbary lions.
Nestled on high ground it offers views across the zoo and city, inspired by the Barbary lions native Atlas Mountain habitat in North Africa.
The new Kingdom of the Barbary Lion facility was officially opened by Belfast Lord Mayor Ryan Murphy before the first visitors were able to enjoy watching through 14 viewing windows.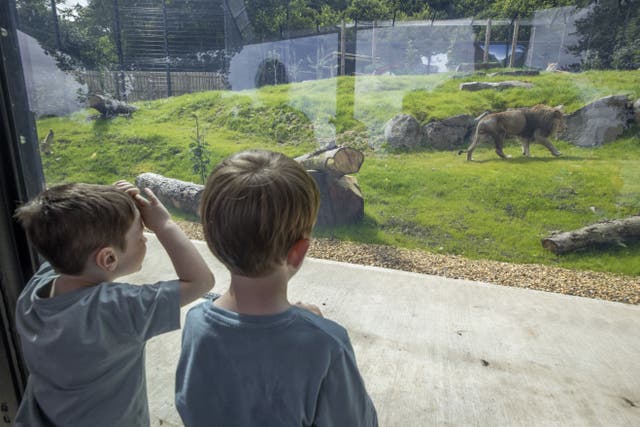 Belfast Zoo manager Alyn Cairns said it was an ideal retirement home for their three Barbary lions, who are aged in their 20s – a male named Qays and two females, Fidda and Theibba.
The Kingdom of the Barbary Lion is designed for the needs of the lions with  trees, ridges, rocks, caves, a viewing platform and climbing poles.
Mr Cairns said there is around twice as much floor space in the new enclosure.
"We have 14 amazing viewing windows so it's hard not to see a lion and you can get up close and personal with the lions."
He said Barbary lions, once a common sight in the Atlas Mountains in North Africa, are extinct in the wild.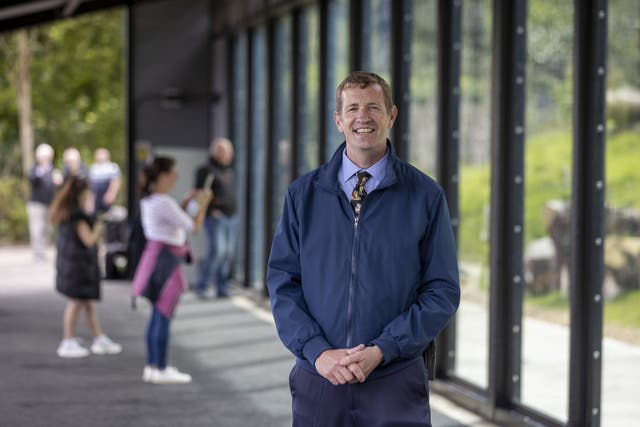 "We have created that type of environment so our lions are high, they have a lovely vantage point, they have great views, not just of the public but of the surrounding area.
"There is about twice as much floor space now in the new lion habitat.
"To move our lions to this wonderful new home in their 20s, it's a great retirement home for them, but equally we have thought of new lions coming in the future so many of the things we have in the new Kingdom Of The Barbary Lion enclosure will also take into account us being able to breed as part of the breeding programme Lions In The Future."