How can I stay safe when driving in stormy weather?
High winds and heavy rain are set to batter many parts of the UK this weekend.
The Met Office has issued a yellow weather warning, with high winds and heavy rain predicted for many parts of south-west England, up to Scotland and across to Northern Ireland from Wednesday, September 27 until Thursday, September 28.
With high winds – which could rise as high as 80mph – it could make the roads quite treacherous. However, if you do need to drive in these conditions, here are some tips on how to stay as safe as possible.
If you have any concerns, stay at home
If your journey isn't essential, then it's a far safer idea to simply stay at home than head out and try to tackle poor conditions in the car.
Stay #WeatherAware pic.twitter.com/KxU5aqsaDR
— Met Office (@metoffice) September 25, 2023
It's far better to delay your journey and get there safely and securely the following day than try and attempt to drive in bad weather when you don't feel comfortable or prepared.
Pack ahead
If you're planning on heading out into poor conditions, then it's a good idea to pack some essentials that could help out in case you get stuck along your way. We'd suggest having a waterproof jacket in the boot, along with a torch and a charged-up power bank so you can top-up your phone.
Plus, it might be a good idea to pack some sweets or chocolate and a full bottle of water.
Leave extra space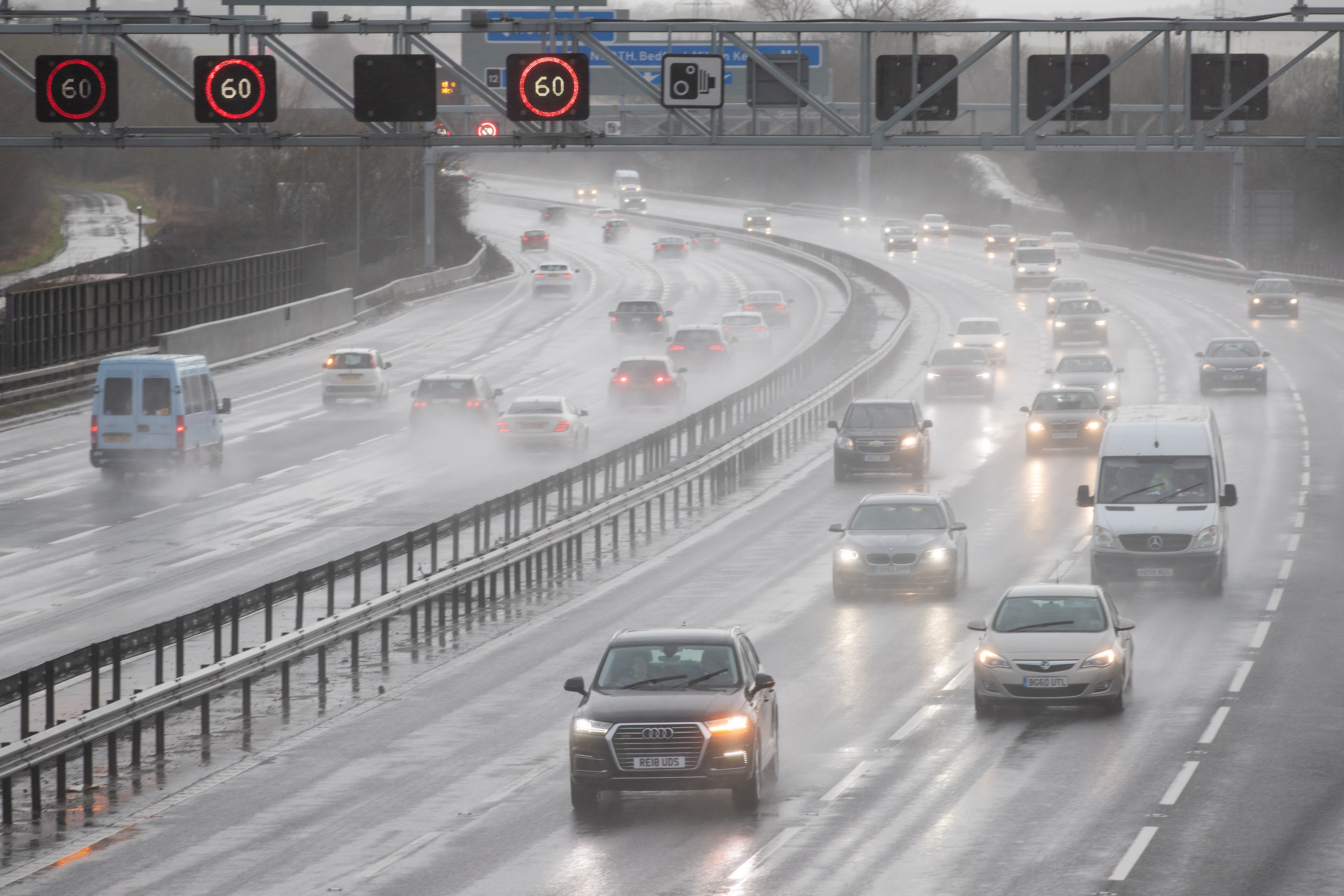 >
Heavy rain drastically increases the amount of time it'll take for a car to slow down. It's why it's a good idea to leave extra space between yourself and the car in front so you can take action if the vehicle ahead slows down abruptly.
This can help prevent a collision while also making the journey smoother overall.
Keep an eye out for debris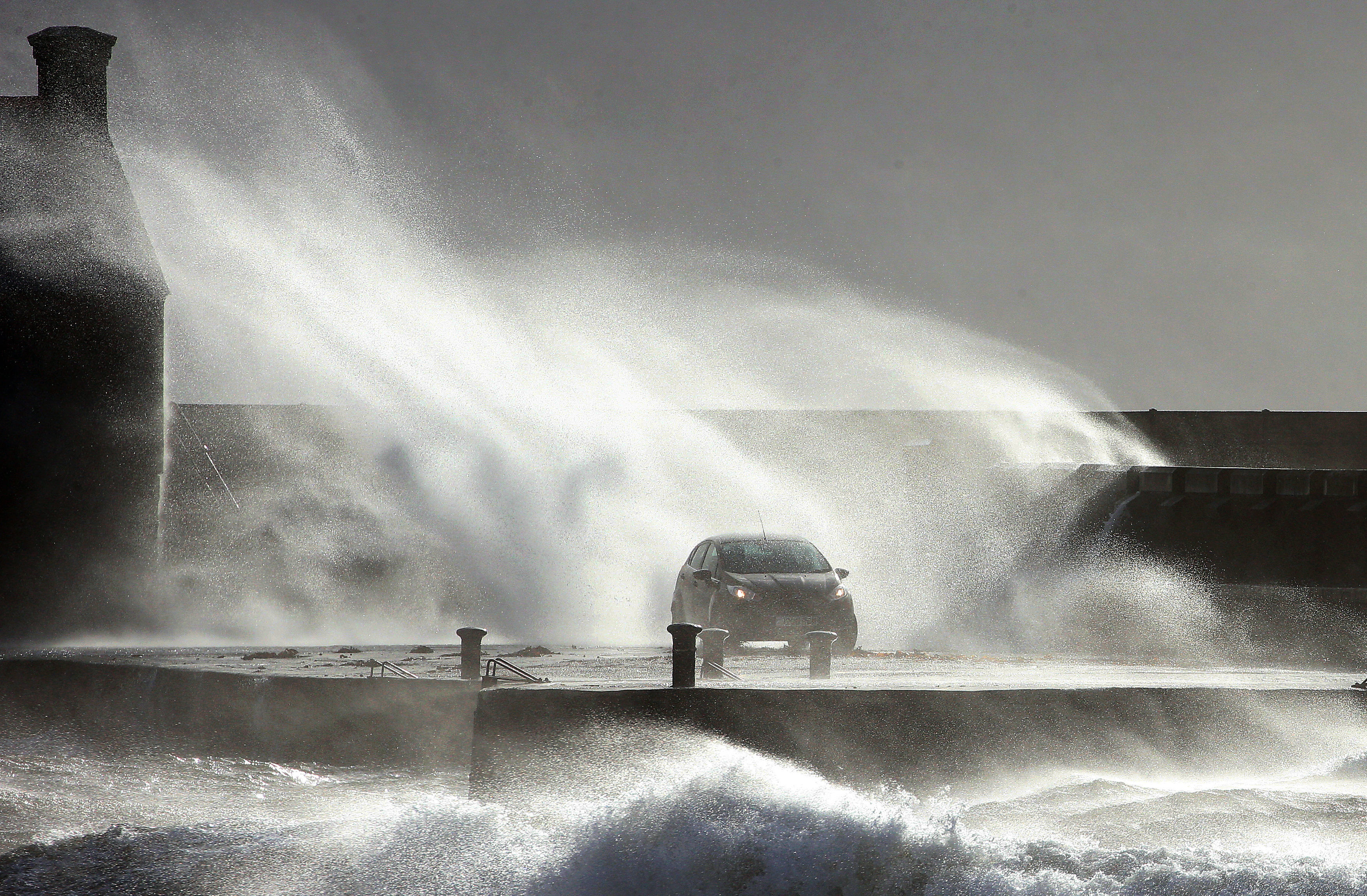 >
High winds have a tendency to break trees and cause branches to fly into the road. These can be a real problem for motorists and have the potential to cause a crash or collision.
So make sure that you're taking your time and give yourself extra time. It's always a good idea to be prepared for what's ahead, so make sure you're doing plenty of forward planning by reading the road ahead rather than concentrating on what is immediately in front of you.
Keep headlights on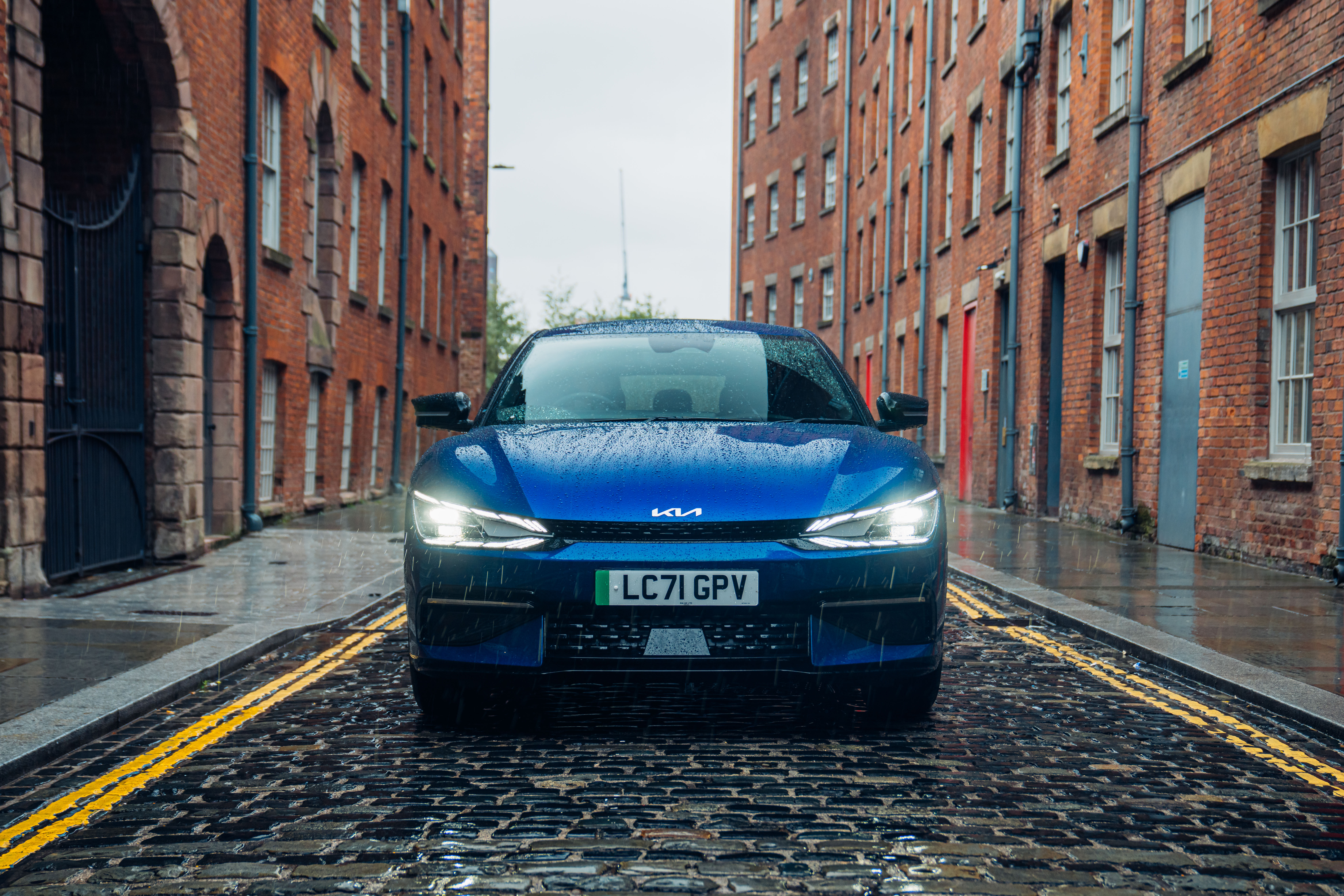 >
Visibility is everything in poor weather and making sure that other road users can see you is paramount. Many modern cars come with automatic headlights, but a lot of these systems can be confused in dusky conditions which you often encounter during stormy weather. This means that sometimes the lights might not automatically trigger.
So double-check that they're activated so that you can easily be seen on the road.
If there's any doubt, pull over
If the weather is getting too bad and you don't feel comfortable then the best course of action is to pull over and stop. It's always better to delay your journey and get to your destination safely and securely.
If you do pull over, then make sure you do so in a safe place and away from areas which could block or cause a distraction to other road users.
Park somewhere safe
And when you do reach your destination, make sure that you leave your car somewhere safe. If the winds are high, then we'd look for spaces which aren't situated underneath trees or branches, as these could fall and damage your car.
We'd also not park near the shore or close to large rivers as these have the potential to flood and damage your vehicle.