First drive: The Kamm 912c is a restomod Porsche like no other
Restored and modified Porsches are all the rage at the moment. But is this Kamm 912c any different? James Batchelor finds out.
What is it?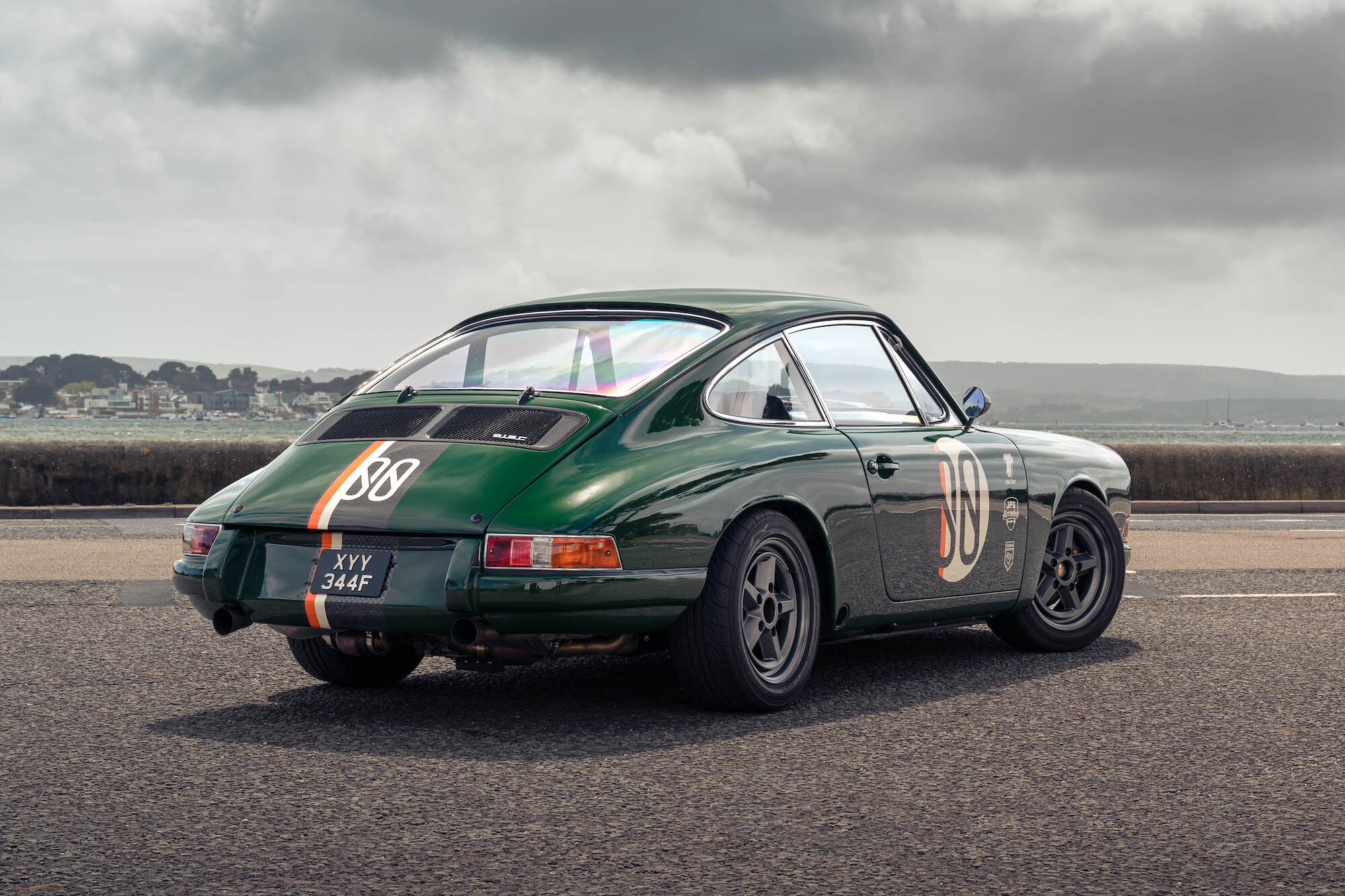 This might look like just another one of those 'restomod' classic Porsche 911s that have been so in vogue for the past few years, but this one is a little bit different.
Firstly it isn't a 911 but a 912, a car Porsche built between 1965 and 1969, which was designed to be an entry-level, cheaper version of the 911 which launched two years before. Think of the base-spec Porsche Cayman of today and you're roughly on the right lines. Secondly, the 912 used a 1.6-litre flat-four engine from the preceding Porsche 356 rather than the 911's six-cylinder unit.
Founded by Hungarian Miklos Kazmer, Kamm takes the classic 912 and focuses on creating a car that has all the charm of a 1960s racer, but sympathetically updated and improved.
What's new?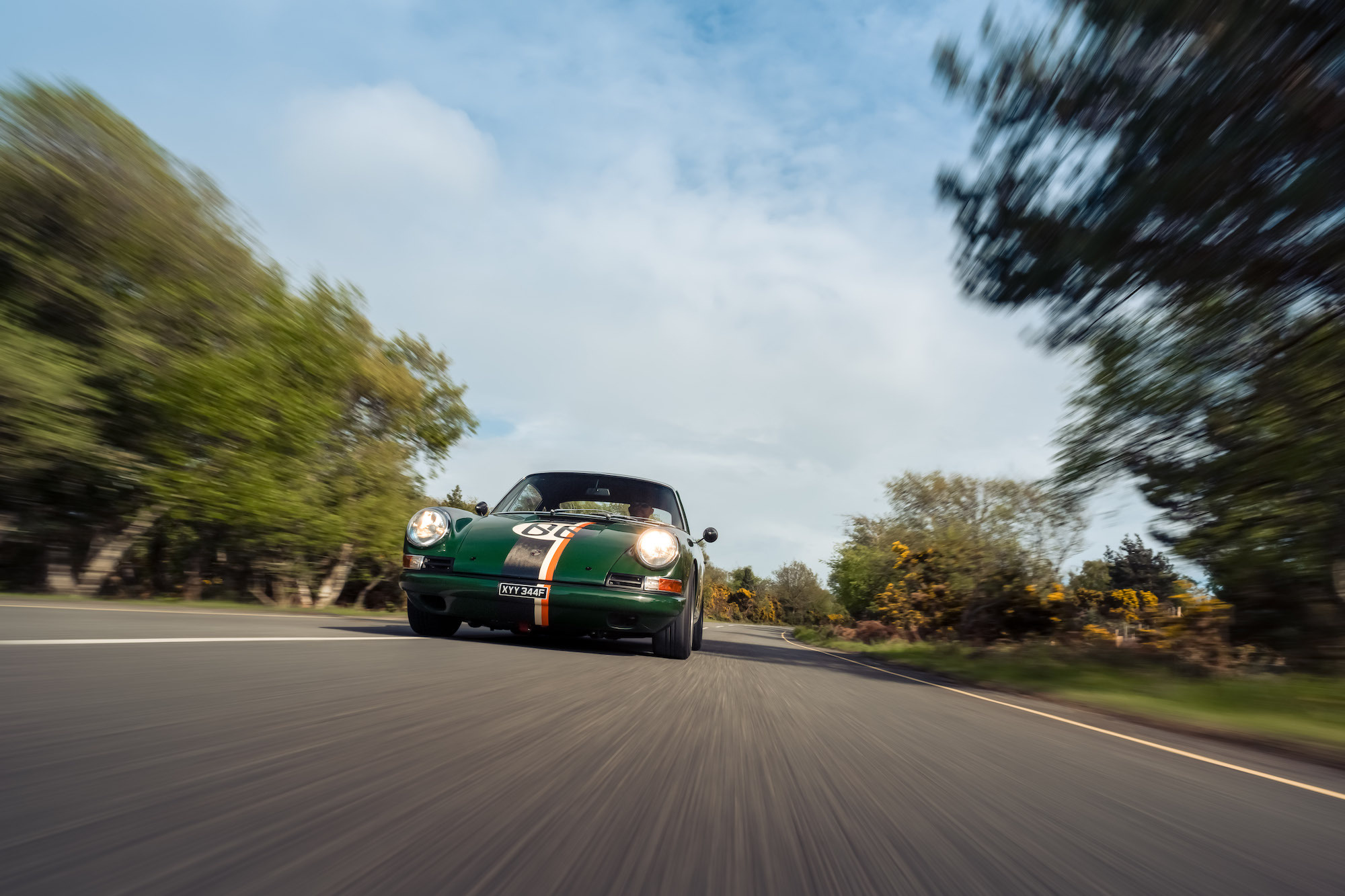 With its smaller four-cylinder engine, the 912 was always lighter than its bigger brother, but the 912c takes that theme even further. The 'c' in the name denotes the biggest change, as carbon fibre is used to replace most of the steel body parts, and used for items such as the bullet-shaped door mirrors, dashboard and engine surround.
The engine is tuned up, there's a whole new suspension system (TracTive-based adjustable coilovers with five different settings), a Porsche competition clutch, AP Racing disc brakes all round, a limited slip differential and, to perform lurid rally-like turns, a hydraulic handbrake. Completing the makeover are (on this demonstrator at least) a set of Kamm's very own split-rim wheels shod in semi-slick Yokohama tyres.
What's under the bonnet?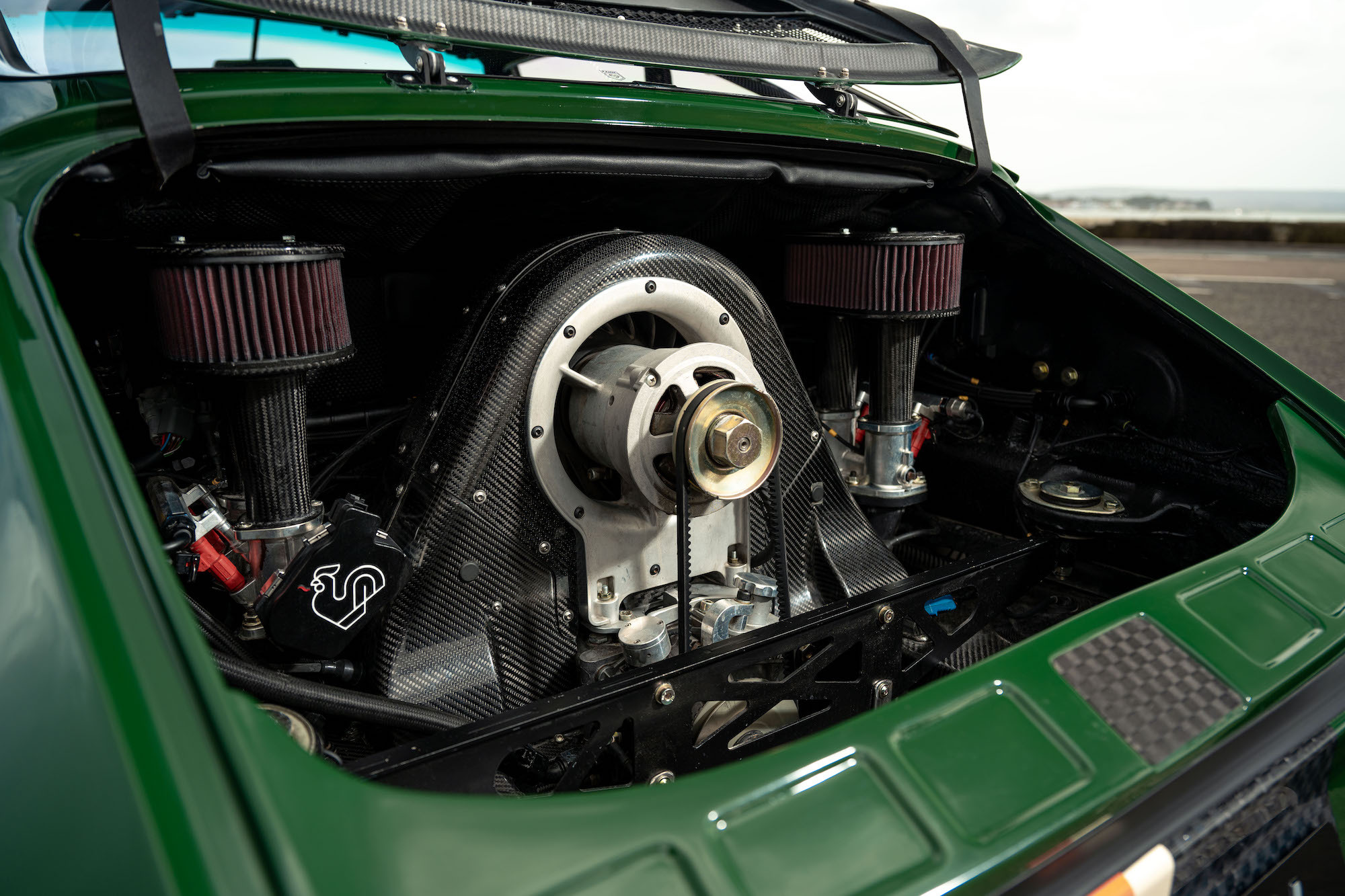 Pressing the two buttons on the engine cover and lifting up the featherweight panel reveals the heart and soul of this restomod. When growing up, Kazmer would tune up Beetle engines in keeping with the car culture of the time, which involved fettling and 'hotting up' Ladas and Skodas with devices that would liberate extra power from often crude four-cylinder engines. Basically, anything that was available to a teenager in Communist Hungary.
While keeping in spirit with that modifying culture of 40 years ago, there's nothing inherently crude about the 912c's engine. It still uses the 912's original flat-four engine but it's been worked on by Swiss firm JPS Aircooled. It's been enlarged to 2.0-litres and DBW throttle bodies and electronic fuel injection have been added. The result is 187bhp – a substantial uplift on the 89bhp the 912 originally had.
What's it like to drive?
This isn't the first 912c Kamm has built. Last year the company rolled out its inaugural take on the 912 restomod idea, but while it drew many favourable reviews, it was generally concluded the car was a bit much for the road.
This one, though, is not a replacement but another take on the formula. Essentially, it's less of a car designed solely for the track, and one that you could take for a Sunday morning blast on your favourite road, while also dropping by your favourite circuit for a few hot laps. In this specification, there's fuel injection instead of carburettors for quicker responses and smoother running, around 20bhp more power, a slower steering set-up (2.5 turns lock-to-lock rather than 1.7), and longer gear ratios for better cruising.
The 912c is a little overwhelming at first if you're used how a modern car pampers and flatters your driving, but after a while you learn there's a huge amount of grip. The car entices you to drive it harder and faster; you can even be quite brutal with your inputs and the 912c just takes it. Its agile handling is mostly as a result of the car's weight – it's just 750kg; by comparison a 2023 Porsche 911 Carrera weighs 1,505kg. A switch behind the steering wheel marked 'Drive Me Crazy' opens up the exhaust valves, and adds even more noise to the driving experience.
How does it look?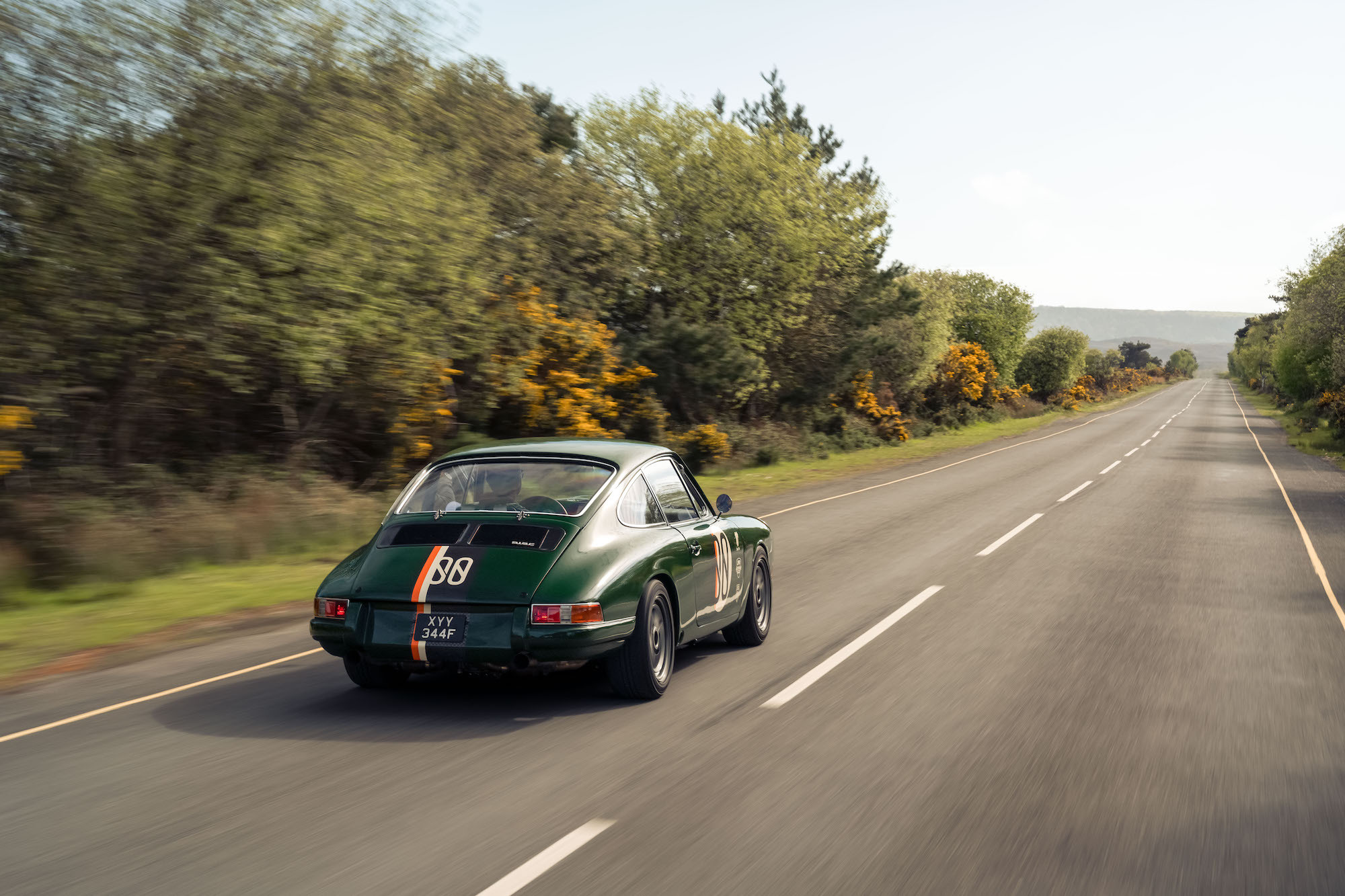 >
One of the main reasons why the 912c weighs so little is because of its intensive use of carbon fibre. Most of the panels are made from the stuff in Kamm's own factory, and if it wasn't for our test car's paint scheme which shows off the material, you really wouldn't know it was made from carbon fibre, such is the high standard of build. The panels look just like the original steel ones with tight shutlines.
If you're willing to shave even more weight off, Kamm will even sell you a completely carbon fibre shell rather than the semi-carbon of our test car.
What's it like inside?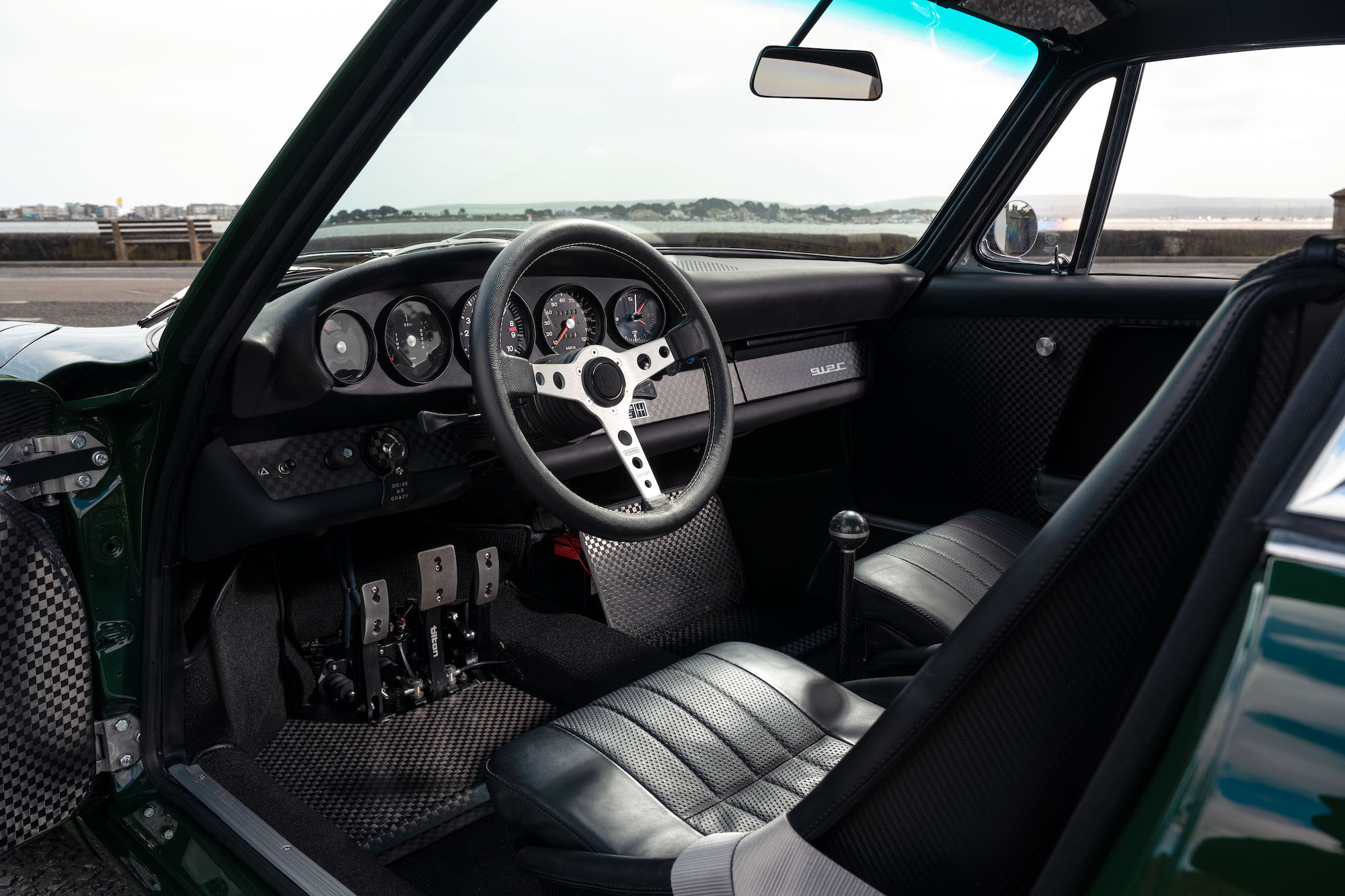 >
Again, there's a lot of carbon fibre used for the interior with sheets of the exposed material used for the dashboard, door cards and for the floor. Each car is bespoke and can be tailor made, so our car's leather bucket seats and racing harnesses could be swapped for more comfortable chairs and normal seat belts should you wish, while you can opt for two or four seats.
We particularly liked the leather wrapped Momo Prototipo steering wheel, as it not only looked the part but also felt right in our hands, and how there are modern conveniences fitted such as air conditioning and USB charging. As a side note, Miklos Kazmer makes a point of fitting the 912c with five instrument dials, which became standard on 912s after 1967, because that's the arrangement he prefers.
What's the spec like?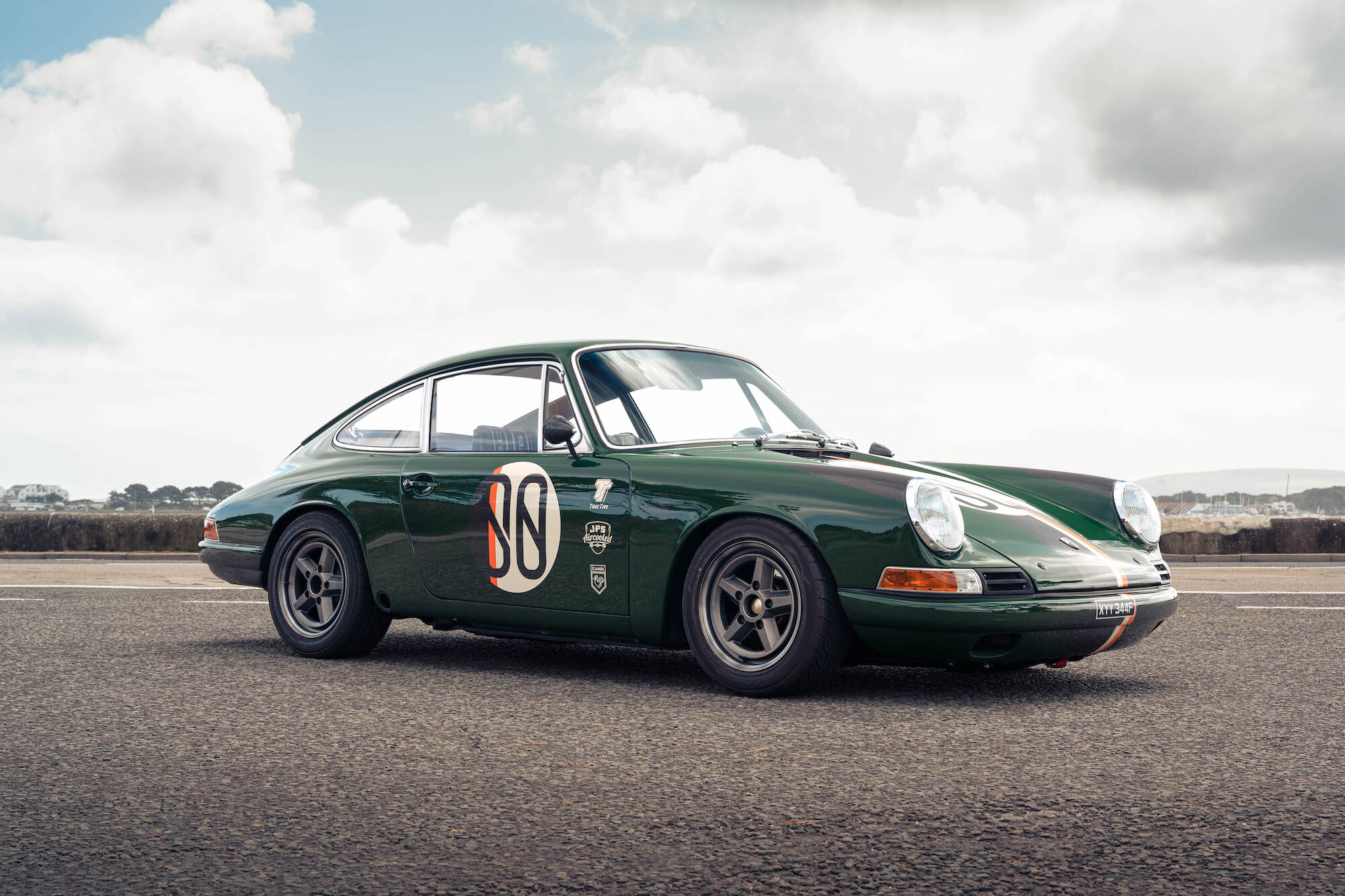 >
Like we've just said, everything is customisable. Importantly, that goes for the mechanical set-up too, so, if you preferred the more track-ready specification of last year's car then you can select that if you wish. Or perhaps you'd like to combine elements of the original with this year's more road-biased package? That can be done too.
Bespoke is the name of the game here, which is nice when you consider the price. If you already have a 912 and want Kamm to turn their hand to it, the firm will relieve you of £274,500 to turn it into a 912c. If you need Kamm to source a 912 and then build a 912c, that'll be just under £310,000.
Verdict
There's no denying around £300,000 is a large sum of money, but in the world of million-dollar restomods the Kamm is pretty reasonably priced. However, if you're looking at the 912c purely from a price point of view, then you're approaching it from the wrong direction.
The Kamm is delightfully different from other 911 restomods, partly because of the way it looks, but primarily because of that engine. It's modern and well engineered in the ways you'd want it to be, but it still fizzes with character redolent of those souped-up Communist-era machines that kickstarted Miklos Kazmer's love affair with cars.
Rather than being a symbol of wealth like many a restomod 911 can be, the 912c is unfiltered and unapologetic and utterly intoxicating.