Alright, I'll admit it – I'm a sucker for estate cars. For me, the combination of increased boot space in a stealthy, sleek package is one that is hard to resist. BMW has always been one of the trendsetters in the 'wagon' game, too, with generations like the E46 and E90 – to name just two – having a big impact on the motoring scene.
With the rise of the SUV and the crossover, I think that the estate car's job has never been tougher. For me, I can't see why you'd opt for an SUV over a like-for-like estate car; the latter one will often bring better dynamics and, in my eyes, just looks 100 per cent better.
But despite my love for estate cars, there's something in this latest long-termer – the 330e Touring – that I'm a little sceptical about. And that's a plug-in hybrid engine.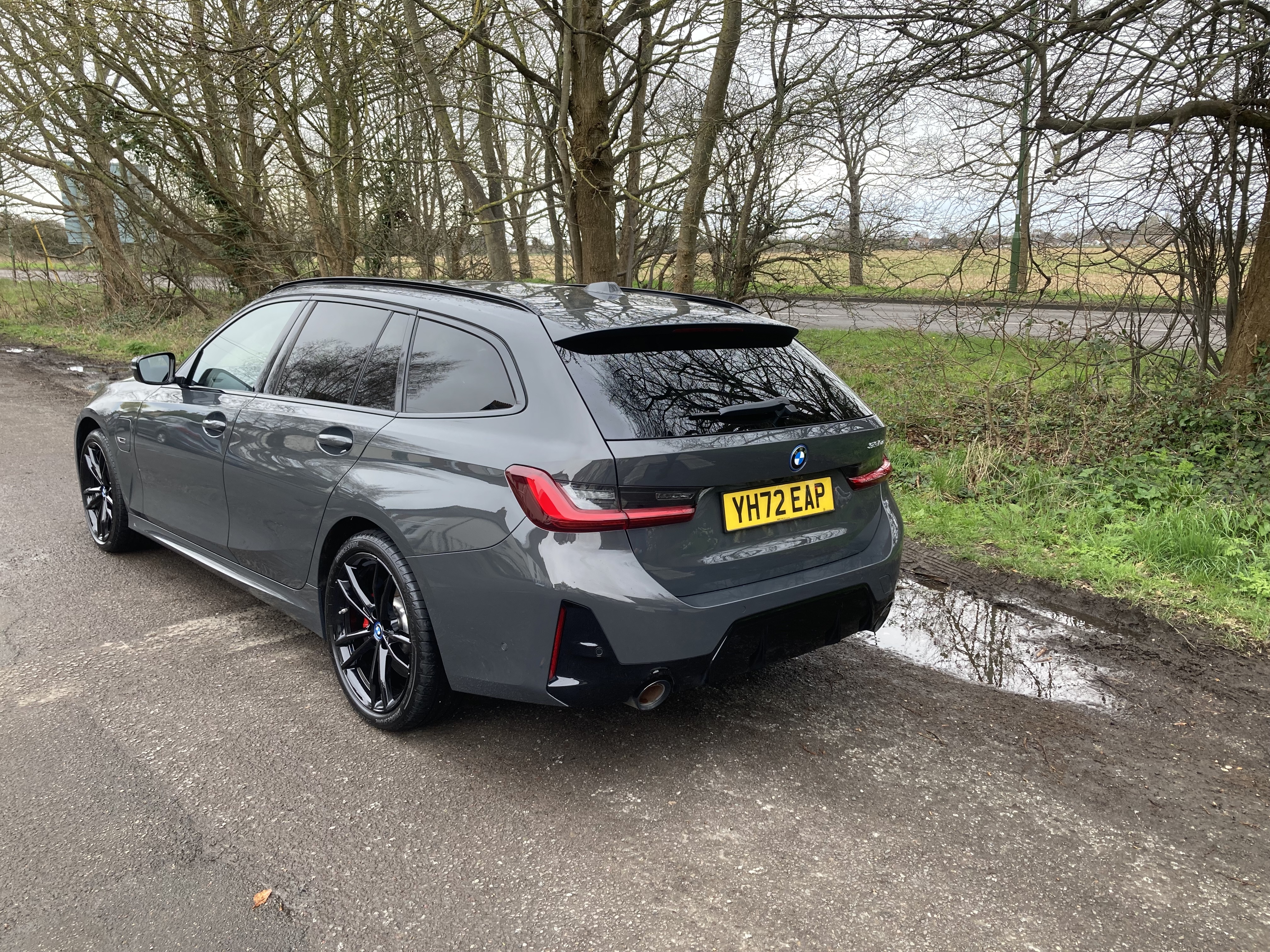 This BMW comes hot on the wheels of the Skoda Enyaq, a fully electric vehicle that I ran previously for a few months. It's a car which really put me in the deep end of living with an EV and, for the most part, I came out of the other end with an – ahem – positive view of battery-powered vehicles.
But plug-in hybrids? Well, I've had a good degree of experience with them and find that they can be a little flawed, in my opinion. You often get a smaller capacity engine which, once the batteries are drained of charge, is put under extra stress to drag along a car which is now heavier than a traditional petrol or diesel because of the weight of all of the extra electric gubbins.
But it's all about new experiences with this racket, so I'm heading into 330e 'ownership' with an open mind and new appreciation for the power of the plug. As I mentioned with the Enyaq, I've not got a charger attached to my home but, whereas that was a genuine issue with the electric Skoda, it's not quite so much of a kicker with the BMW. I can run a cable out of the front of the house, hook it up and I'll get a full charge in a few hours.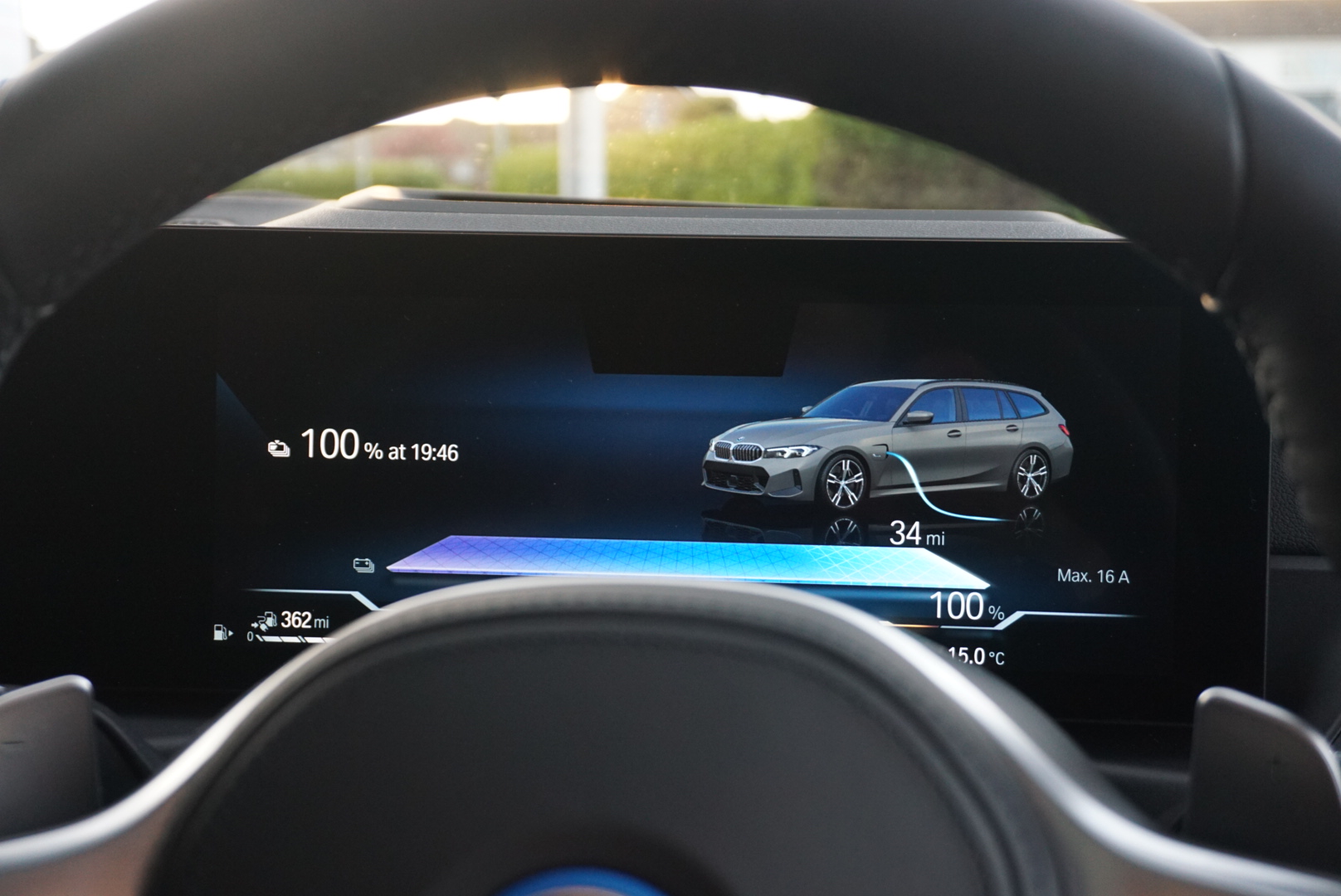 Once it's all nicely topped up you can get around 34-odd miles of electric-only range. For pottering about, I barely trouble the 2.0-litre turbocharged petrol engine under the bonnet and it's all very pleasant. Plug-in hybrids are at their most efficient when fully charged up, of course, so I've been doing my best to keep the battery full.
But what about those longer journeys that estate cars are usually bought to do? Naturally, the fundamentals of the 330e are as good as those in the 'regular' 3 Series Touring. The ride is more than up to the task of dealing with the UK's tarmac patchwork of a road network – we've got adaptive dampers that you can make softer or firmer – while the steering is nicely weighted too.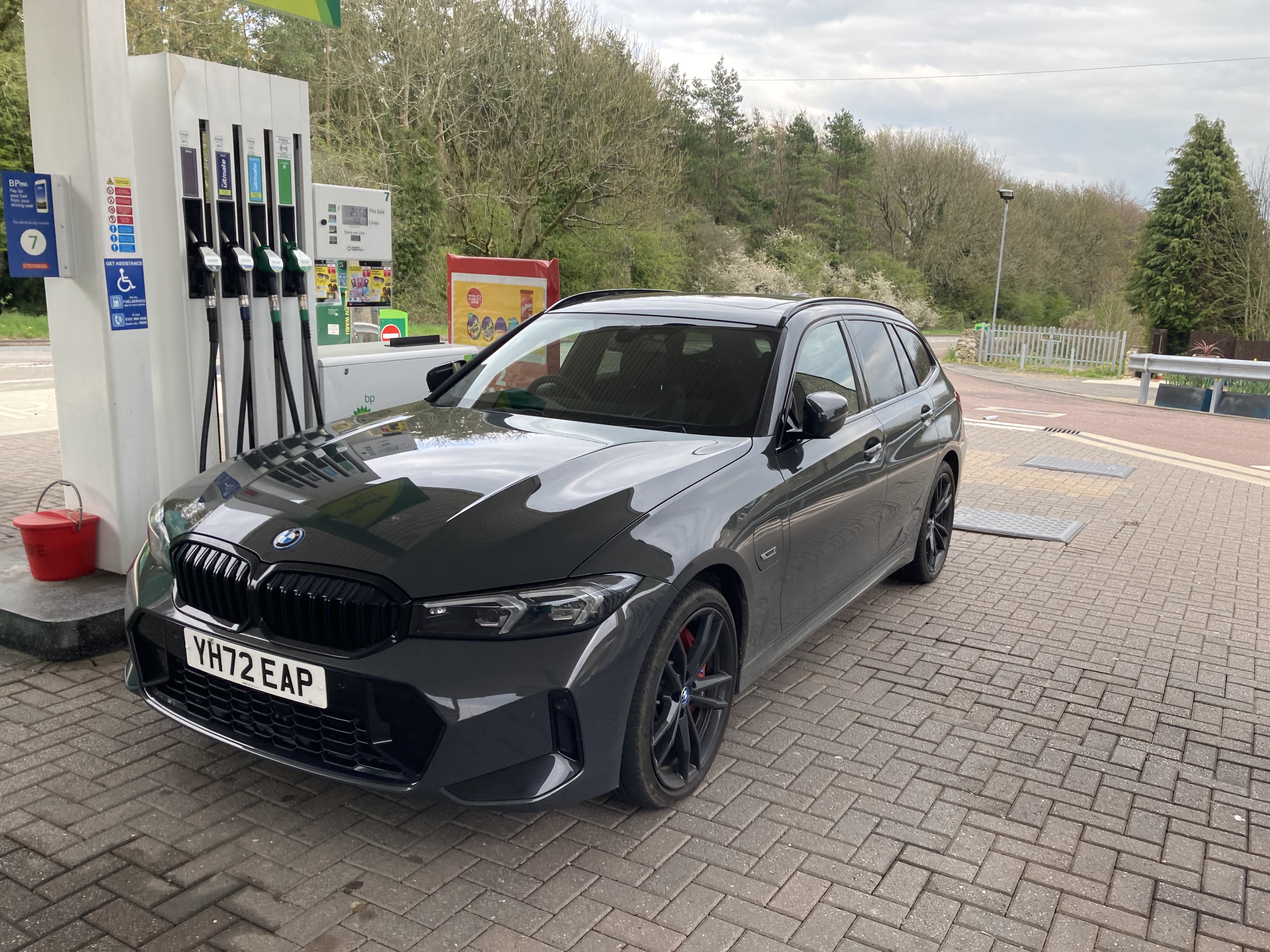 And, in fairness to the 330e, once all of that electric power is zapped out – and on the motorway, it doesn't stick around for long – I've still been seeing around 45mpg. It's not bad at all for a small petrol engine, but then you could argue that a 320d diesel would be delivering up to 55mpg. In fairness, a 320d doesn't have 289bhp and a 0-60mph time of 5.7 seconds, but you can see where I'm coming from.
One of the biggest sticking points that I've so far come up against with the 330e is the fuel tank. Because of the plug-in hybrid powertrain and the space it takes up, the 330e is equipped with a teeny 40-litre tank. Even with 45mpg being achieved, it doesn't take long to drain it and I've already been caught out by the fuel light which appears with great frequency during longer drives. It just goes against the 'long-distance' feeling that you usually associate with a car like the 3 Series.
As I've already mentioned, I'm a touch sceptical about plug-in hybrids. However, I'm more than happy to be proven wrong – so I'm looking forward to the next few months as the 330e puts its case forward.