Our long-term Focus has had a busy 2023 already. Over the first couple of months, the mileage shot up from over nine thousand miles to over thirteen thousand miles. A lot of this was down to a few runs between the North West and the south coast, plus a large project in central London.
One of those 'big jobs' saw it become a support vehicle for a two-week project based out of Canary Wharf. It was largely used to move kit and crew from the hotel to the shoot location as well as being a tracking vehicle for some photography. While the boot space was pretty good, I felt a bit more room would have been useful. However, if we were in a similarly sized car I can't help but feel we'd have had the same limitations.
What's great about the Focus though is its ability to extend the boot space by folding down the rear seats. I know this isn't revolutionary as a lot of cars offer this too, but it's such a quick and easy process and provides a completely flat floor.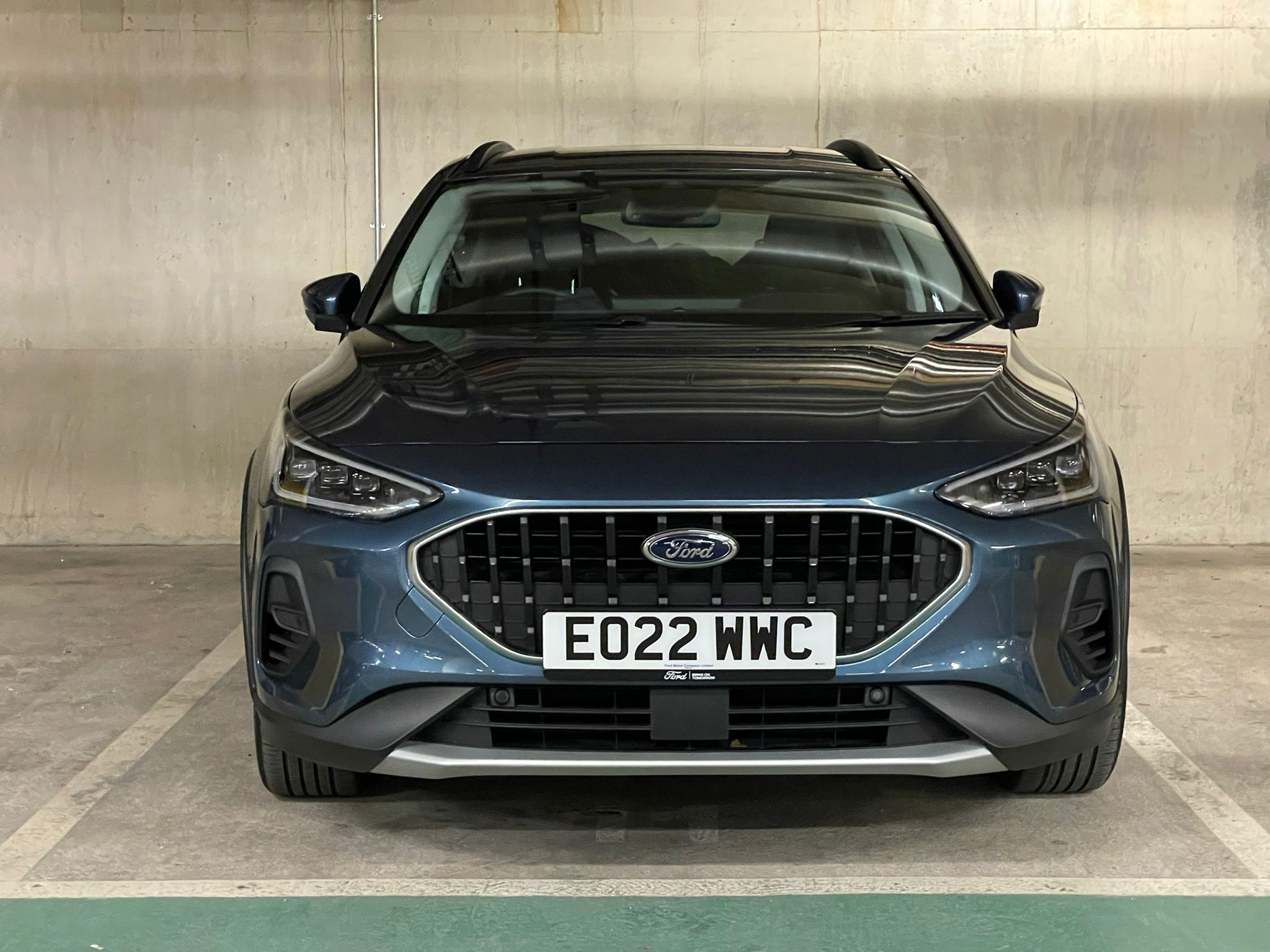 As any petrolhead who's visited London might know, a lot of the car parks in the more affluent areas, like Canary Wharf, are littered with all manner of automotive exotica, and while the Focus, to many, is seen as 'just a family hatchback', when it's clean it actually looks quite smart and modern, especially alongside a number of its competitors.
The rugged look of the Active model, with its black finish wheel arches, stand-out grille and smart alloy wheels makes it stand out over a standard Focus, and while Ford describes it as a more 'adventurous' take on the popular family hatchback – with a suspension that is set up for more challenging surfaces – there isn't much it can handle over a normal Focus.
We did some filming on the south coast at an off-road centre which really pushes 4×4 to their very limits, but even the access road was a bit too challenging for the Focus so it spent the day parked on the perimeter road rather than really seeing what it was capable of in the rough stuff.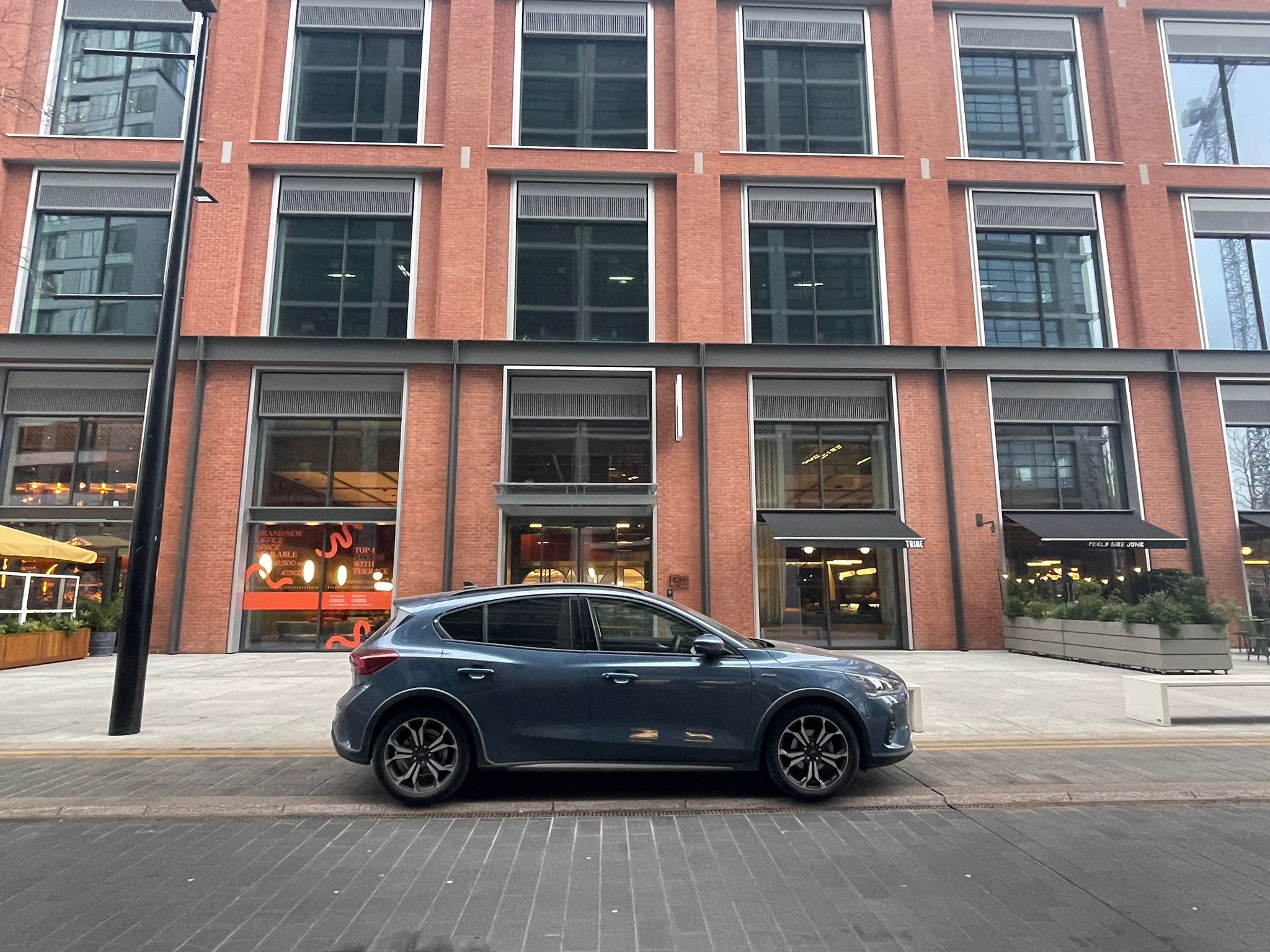 Let's be honest though, anyone thinking of doing any sort of mild off-roading would look at a crossover, most of which have much higher ground clearance, and some even have basic off-roading technology too.
So, as we approached fourteen thousand miles, we checked in with Ford to let them know it was getting a bit leggy, and while there were no issues, they suggested we switch into another Focus to stop the mileage getting too out of control.
The eagle-eyed of you might notice that there is one digit on the number plate that's different, and that's about it – apart from the three thousand miles that are on the trip computer. The colour, trim and spec are exactly the same. In all honesty, I think the outgoing Focus was glad of the break. One addition that we have got with the replacement is a very handy rubber boot mat, which has proved particularly useful in catching dog hairs and mud from pooch when we've been out for a big run.
We've been living with the Focus part two for a couple of months now and you won't be surprised to learn that there's very little difference over its predecessor. Since collecting it, it's been doing much of the same journeys, primarily motorway miles between the north and south, and we're averaging around 40 miles per gallon.