What is it?
Just when you think the SUV segment couldn't take any more new models, a fresh one arrives to stick its elbows out and try to edge into the crowd. In this case, it's the new Grecale – Maserati's mid-size SUV which is here to take on the likes of the Porsche Macan and Audi Q5.
But in a market as crowded and competitive as this, how can this new Grecale stand out? Well, Maserati aims to do that with a sporty drive, some clever in-car tech and a healthy dose of practicality all tied in with some classically Italian styling. We've been driving it in the UK to see what it's like.
What's new?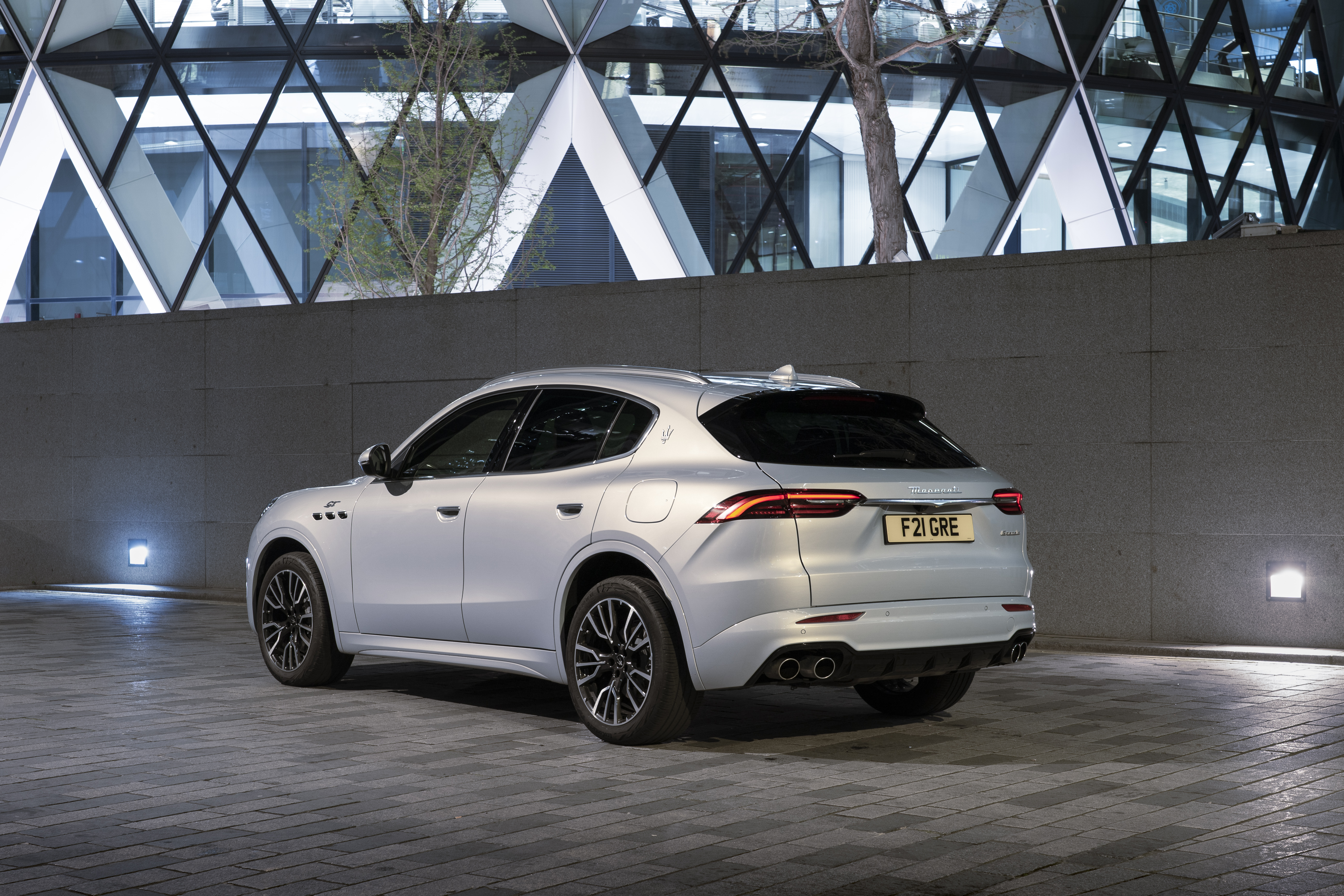 There's quite a lot that's box-fresh about the Grecale. Whereas Maserati's largest SUV – the Levante – is starting to go a little grey at the fringes, this new mid-size model has been equipped with some of the latest tech that Maserati has to offer. We've got a new screen setup, clever digital dials and some premium materials.
This is, after all, an SUV targeted at the pricier end of the SUV spectrum. But in order to justify that, Maserati has given the Grecale plenty of top-tier features as well as some interior materials which feel a little more upmarket than you might find from other rivals.
What's under the bonnet?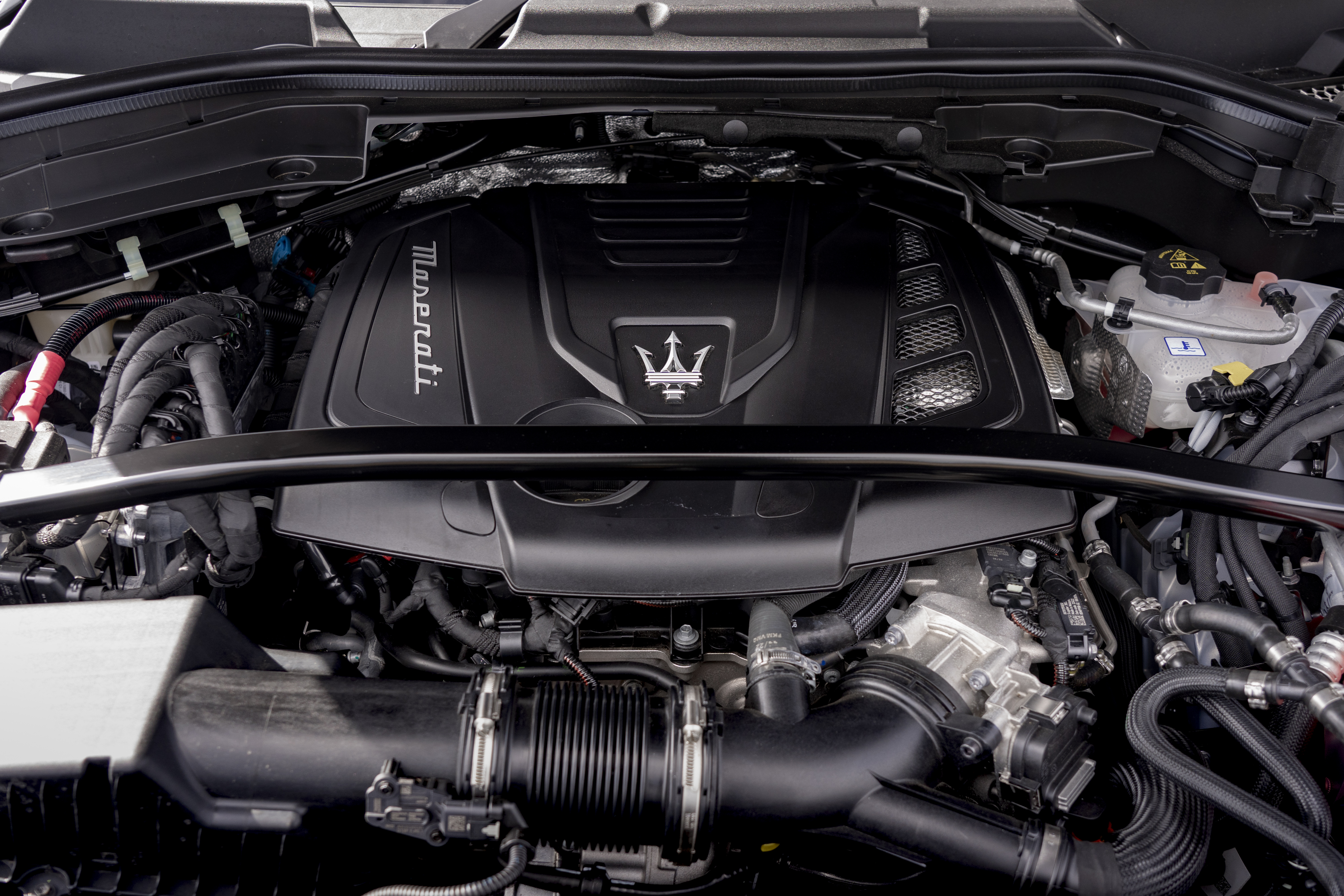 You might think that the engine underneath the Grecale's bonnet doesn't quite meet its premium intentions. It's a reasonably standard 2.0-litre turbocharged four-cylinder which, in this GT model, produces a relatively decent 296bhp and 450Nm of torque. It's a highly-strung thing, mind, with zero to 60mph coming in 5.1 seconds – so it's got a decent slug of performance to add into the mix.
The only real downside here is efficiency. With Maserati claiming 32.5mpg, the Grecale will chew through fuel more hungrily than other four-cylinder petrols, while CO2 emissions are quite high at between 198 and 208g/km. You do get full four-wheel-drive, mind you, while mid-range Modena versions bring a slight uptick in power – from the same engine – if you're after a bit more punch.
What's it like to drive?
Maserati hasn't been coy about its intentions to make the Grecale feel sporty and we'd say it's been quite successful in this area. What shines through is the engine – it's a surprisingly characterful four-cylinder, with an intriguingly rasping exhaust note coming through alongside pleasing 'blips' at gear changes. But alongside this sound, it's also very strong performance-wise, while the eight-speed automatic shifts smoothly and accurately.
We were driving a car with standard springs – with adjustable dampers – and the ride is just on the right side of firm, though it can feel a little unsettled over very broken surfaces. We also tested a car with the optional air suspension and, in truth, we found the difference to be negligible – just stick to these springs and save yourself some money instead.
How does it look?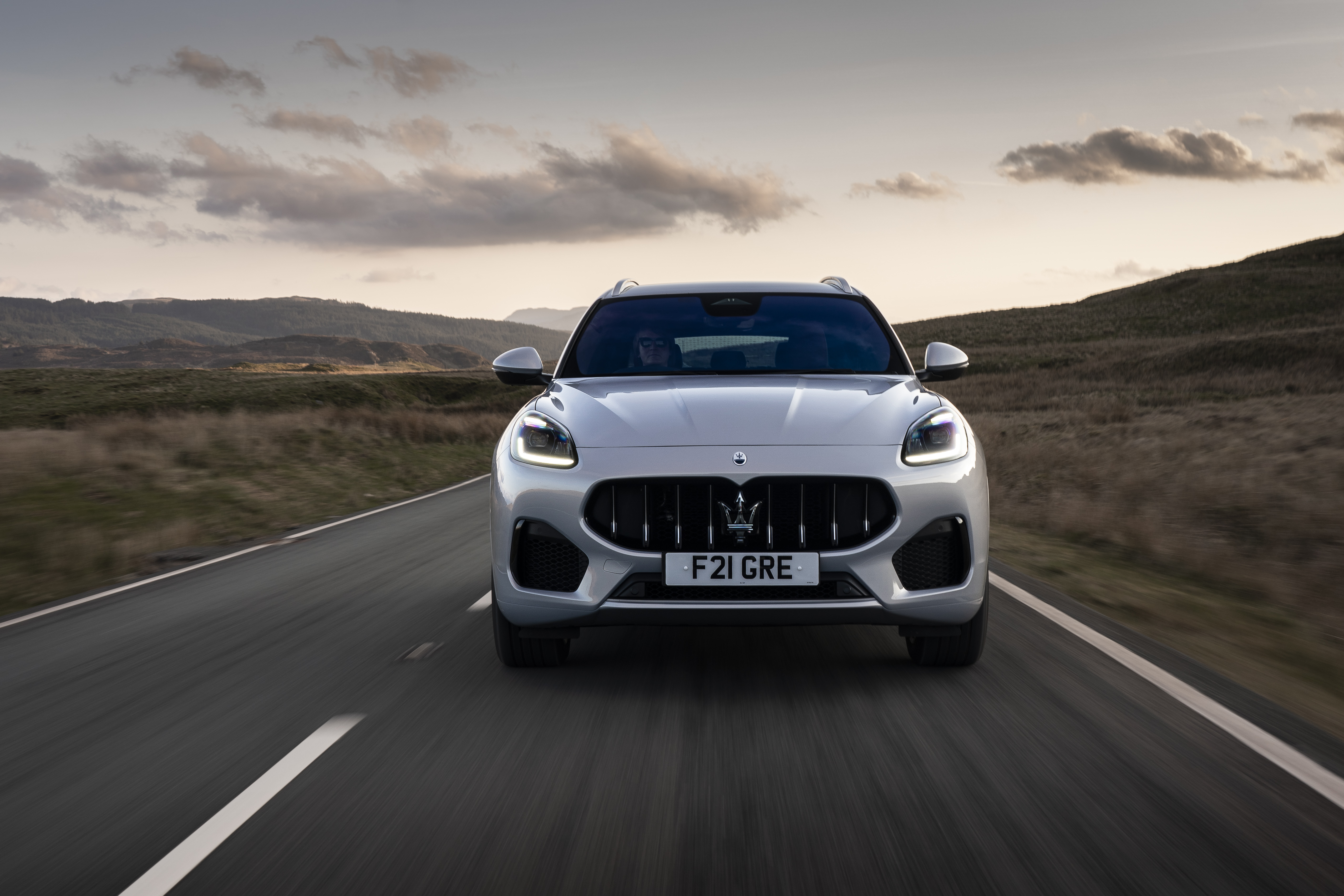 Maserati has integrated some of its classic design features – such as the prominent Trident logo and model-specific badging on the flanks – into a car which still looks fresh. The front end with its concave grille and sharp lights might look a little close in design to a certain Ford Puma, but it's an eye-catching look overall. We'd just say that the Grecale looks best in brighter colours – plain shades like silver and grey make it look a little too 'ordinary'.
The Trident-shaped alloy wheels are a particularly neat touch, while silver-coloured elements across the car help to lift the look overall.
What's it like inside?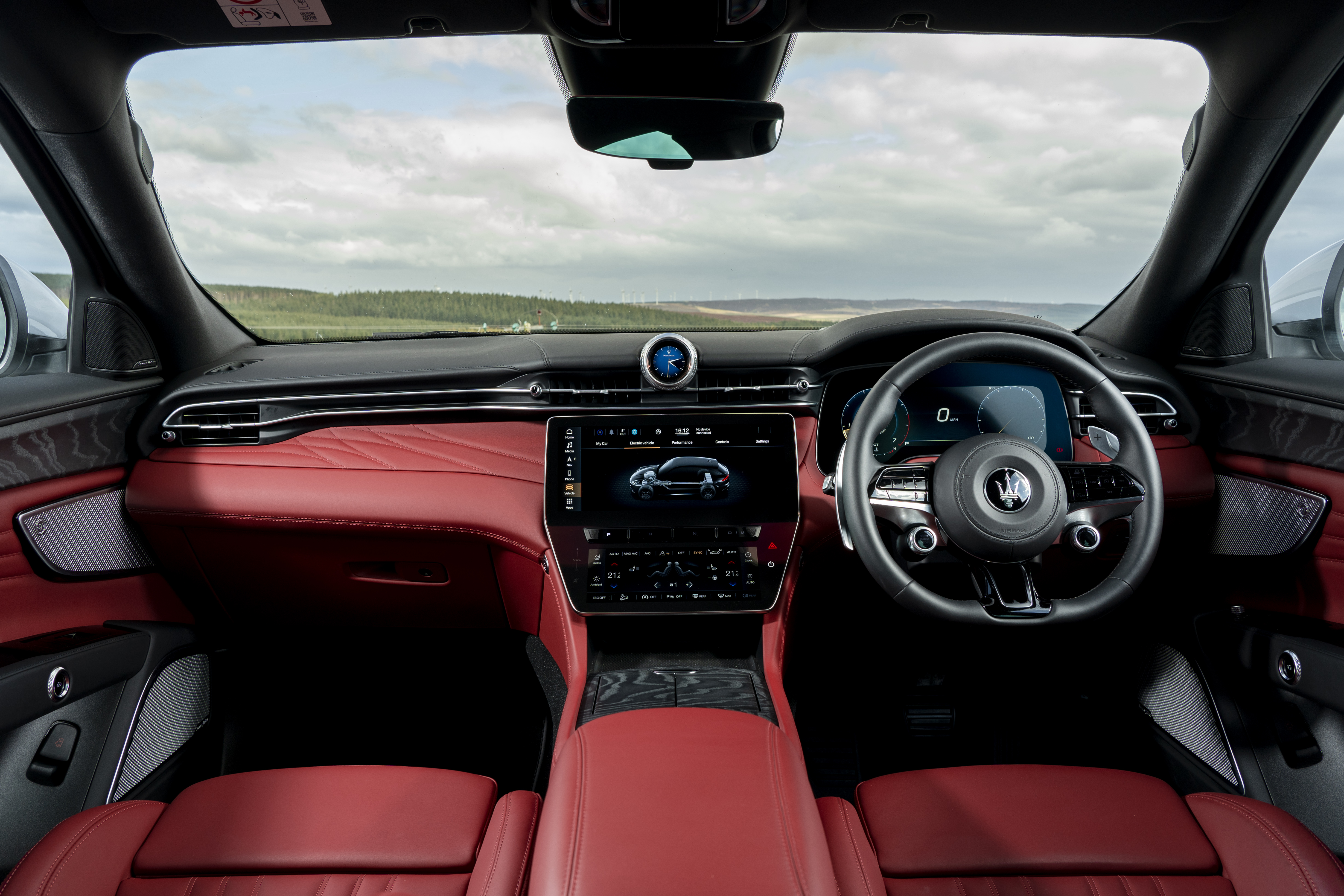 Spacious and with plenty of room for rear-seat passengers, the Grecale nails the SUV brief in many places. The quality throughout is good, too, though the passenger-side button to unlock the doors did fail on our test car. This slight issue aside, you do get a good initial impression from the inside of the Grecale, with nice large windows helping to give the interior an airy feeling.
As mentioned, there are good levels of legroom in the rear of the car, while at 535 litres the Grecale's boot is pretty much on the money – you won't find that much space in the 488-litre boot of the Porsche Macan, while Audi's Q5 only slightly trumps it with a 550-litre load area.
What's the spec like?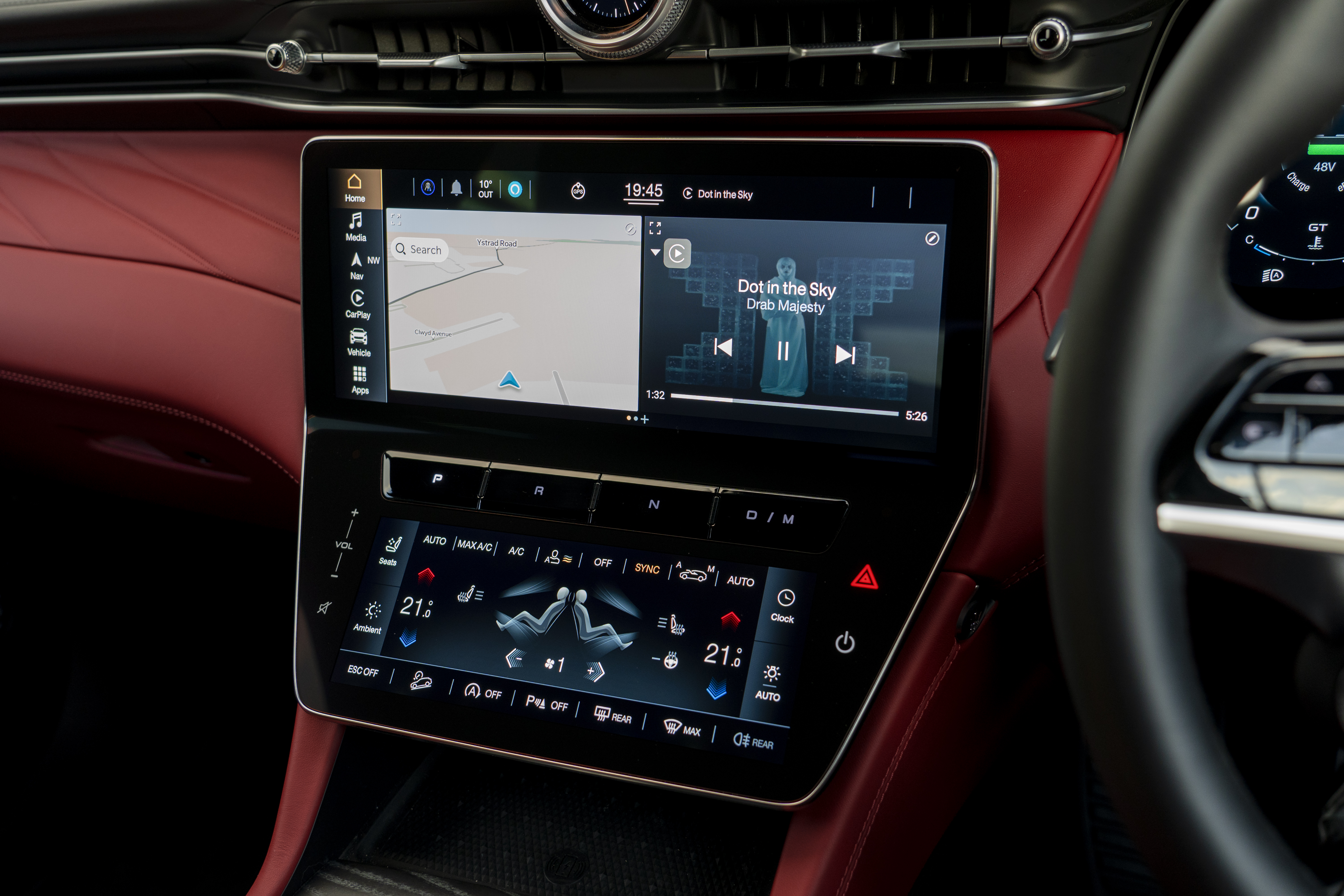 The Grecale range kicks off from £55,385 with this standard-output four-cylinder engine in GT specification. For this, you're getting a full leather interior and fully adjustable electric front seats, a 12.3-inch TFT instrument cluster with configurable readouts and a 12.3-inch infotainment display. This main screen is clear, but there are a few too many menus to make it easy to control. Plus, its orientation is a little bit 'flat' so it can be tricky to navigate as a driver.
Like many Italian companies, it's not tricky to go a bit mad with Maserati's optional extras. Our test car, for instance, chimed in at a chunky £77,280 thanks to extras like a £2,200 Sonus Faber premium sound system and an £880 surround-view camera. At this price point, the Grecale becomes a little too expensive.
Verdict
The Grecale represents an exciting new chapter for Maserati. But why, we hear you cry, is this not a striking new low-slung model from an Italian firm best-known for making dazzling sports cars? Well, Maserati does have a few performance-orientated models in the pipeline and if strong sales of the Grecale enables the Trident brand to create more of these, then we can see how it all works out.
Against its rivals, the Grecale definitely stands out. The SUV market might be jam-packed with options, but this is a model which stands out – and for all the right reasons.