What is it?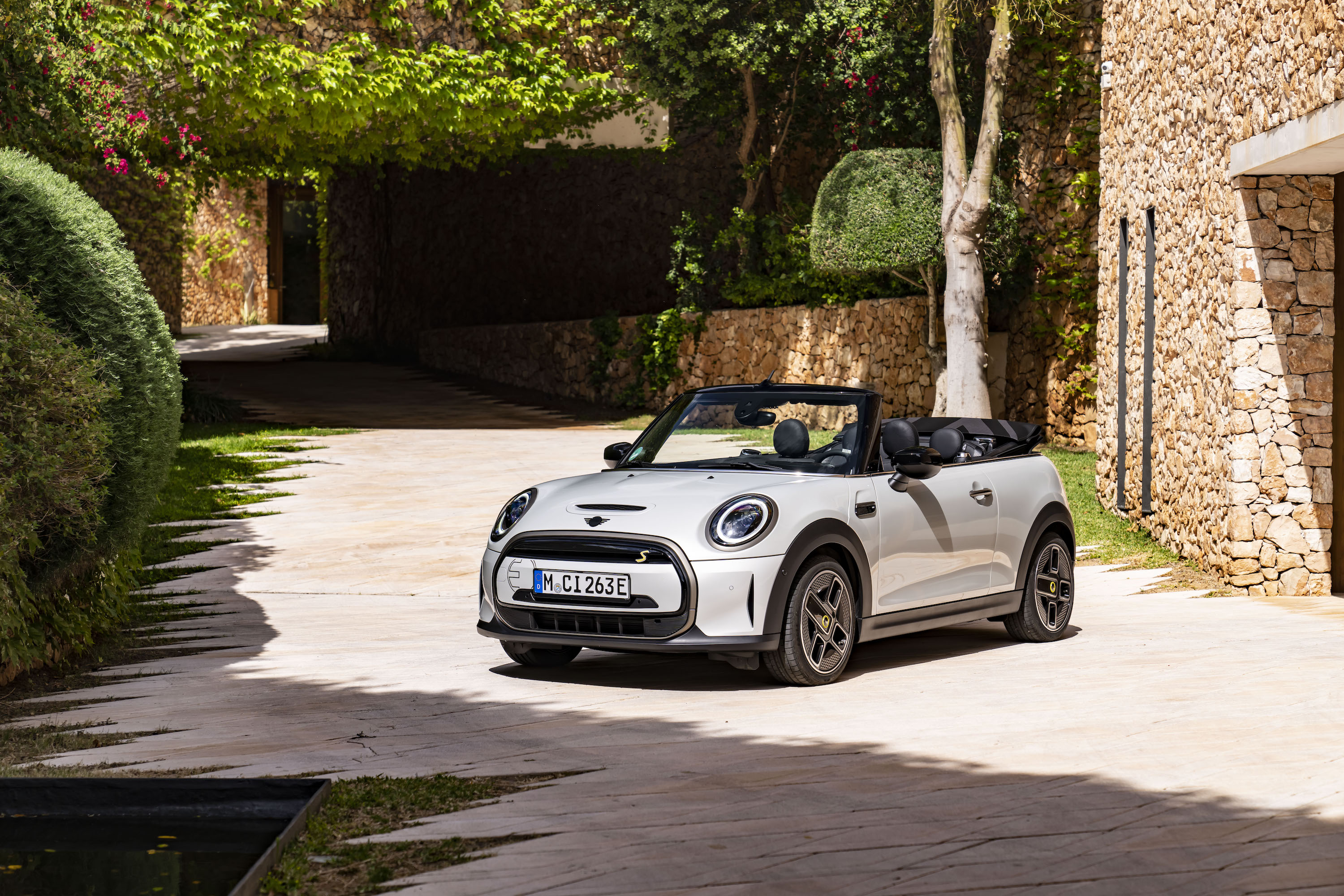 Few cars seem as perfectly suited to being electric as the Mini. This iconic model has been a regular sight across inner-city areas for some time, and since the arrival of the Mini Electric (the EV version of the three-door Hatch), it's gone on to become the firm's most popular car.
Another of Mini's core popular models is the Convertible – the drop-top version of the Hatch, which remains one of the best-selling cabriolets around, albeit a relatively small market. Mini has now combined the two to create the Electric Convertible, but is it worth considering?
What's new?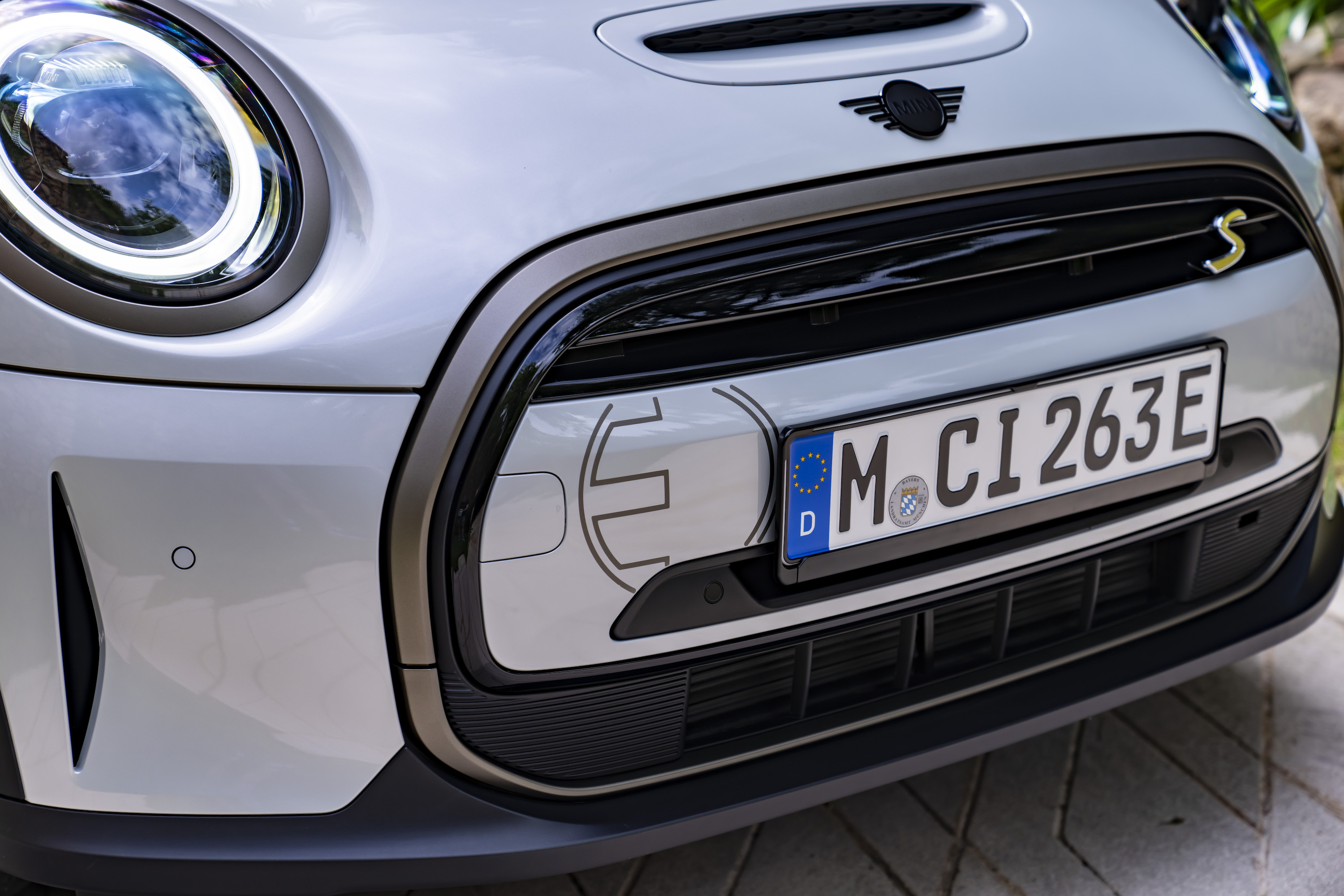 Mini first showed a prototype of this EV drop-top last year. Originally intended as a one-off, the firm says that because of its 'positive feedback', it's put it into production, albeit one made in small numbers; just 999 will be made (all for Europe), and only 150 of those will come to the UK. It arrives pretty late in the model cycle too, with Mini set to present a new version of its Hatch later this year, with the Convertible set to follow shortly after.
Available in a single specification, it only gets only a few small styling tweaks to set it apart from the regular petrol-powered Convertible.
What's under the bonnet?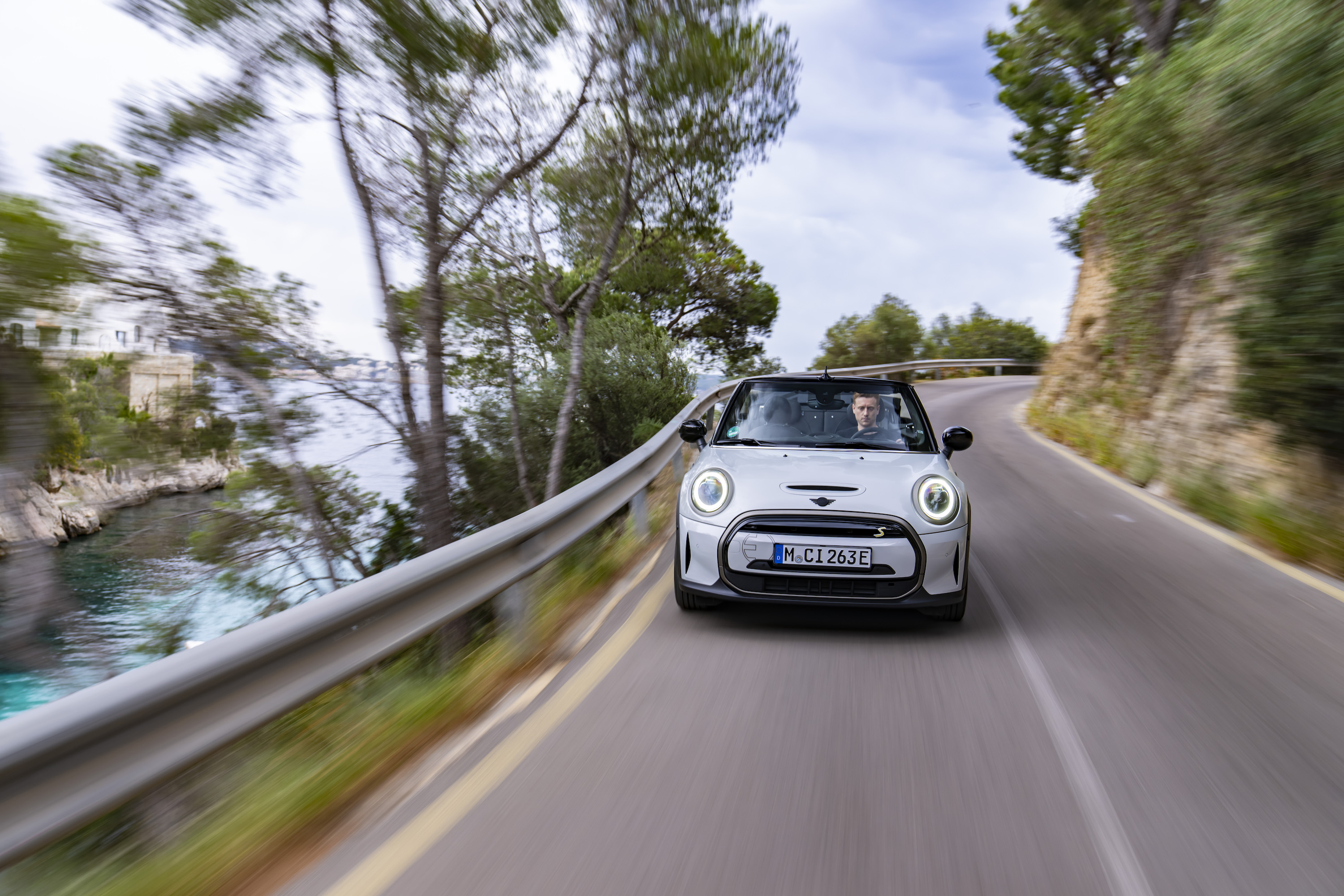 This Convertible features the exact powertrain as the regular Electric hatch, which uses a single electric motor producing 181bhp and 270Nm of torque, sent to the front wheels. Accelerating to 60mph will take you eight seconds flat and it'll max out at 93mph too.
It also retains the small 32.6kWh battery (similar in size to some plug-in hybrid SUVs), which massively compromises the range – Mini claims just 124 miles, which is a further 20 miles short of the Hatch.
Though efficient considering its small battery size, you're looking at a real-world range of just 90-100 miles, meaning this is very much a drop-top for pottering around locally. Using a 50kW DC rapid charger, it will take around 35 minutes to get it to 80 per cent capacity too.
What's it like to drive?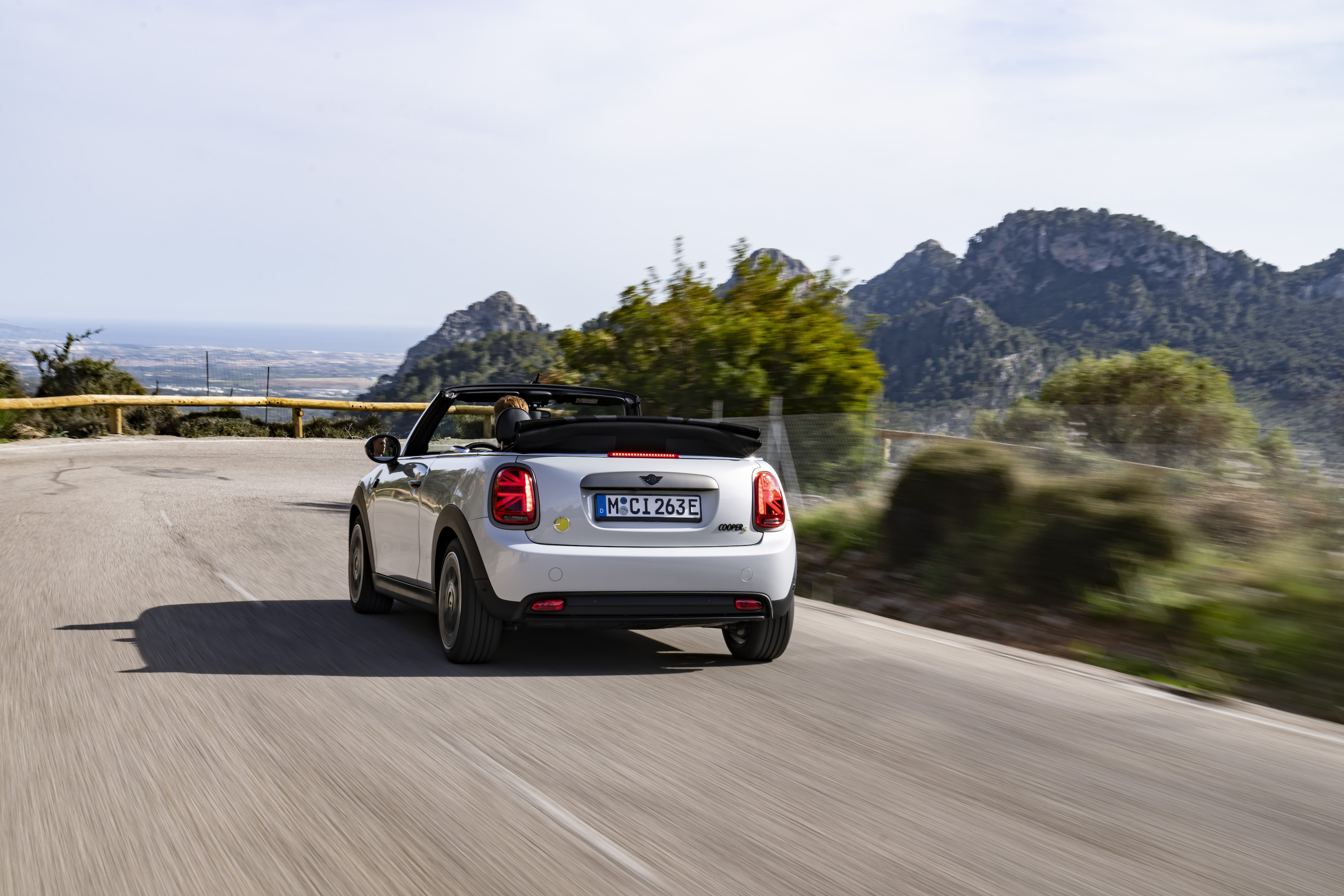 Given both the standard Mini Convertible and Electric models are both great fun to drive, it's not surprising that when you combine the two, it makes for a very enjoyable package. Though gaining around 150kg in weight over the standard Mini Convertible, now weighing 1,475kg, it manages to still feel nimble and agile, while avoiding some of the 'shake' issues that other drop-tops suffer from.
It doesn't feel as quick as a Mini Electric, being about a second slower to 60mph, but it still offers plenty of pick-up when you put your foot down. At times, the torque can overwhelm the front wheels, however, leading to the car slightly pulling to one side under full throttle.
But there's a lot to be said for an electric convertible. Particularly when driving through a city or some picturesque countryside, doing so with the top down and without the noise of an engine or any tailpipe emissions is a particularly enjoyable feeling.
How does it look?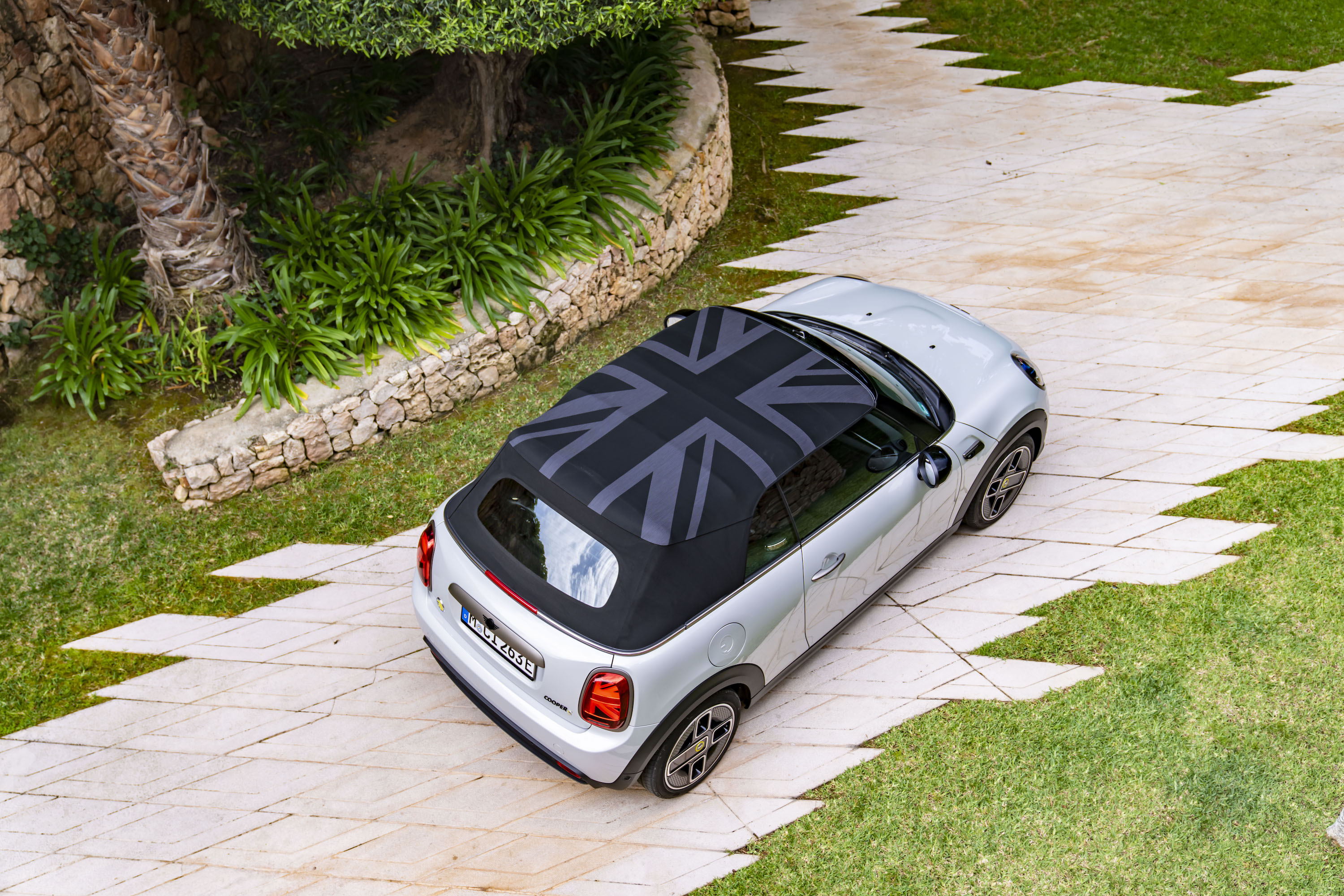 The Mini Convertible is one of the most immediately-recognisable cars around. Just about everyone knows what it is, with details such as the big round headlights and Union Jack-inspired headlights really helping it to stand out on the road.
For this Electric version, there are small changes to set it apart – most noticeably the three-pin plug-style alloy wheels, along with subtle yellow badges. There are various matte bronze accents too.
You'll want to have the roof down as often as possible, but should the weather take a turn for the worse, it only takes 18 seconds to put it up and down. When folded, it doesn't go into the car like many other convertibles, but rather perches behind the rear seats, meaning visibility is quite poor. We're also not the biggest fan of the Union Jack-printed canvas roof, which feels a bit much, especially when all Convertibles are made in The Netherlands…
What's it like inside?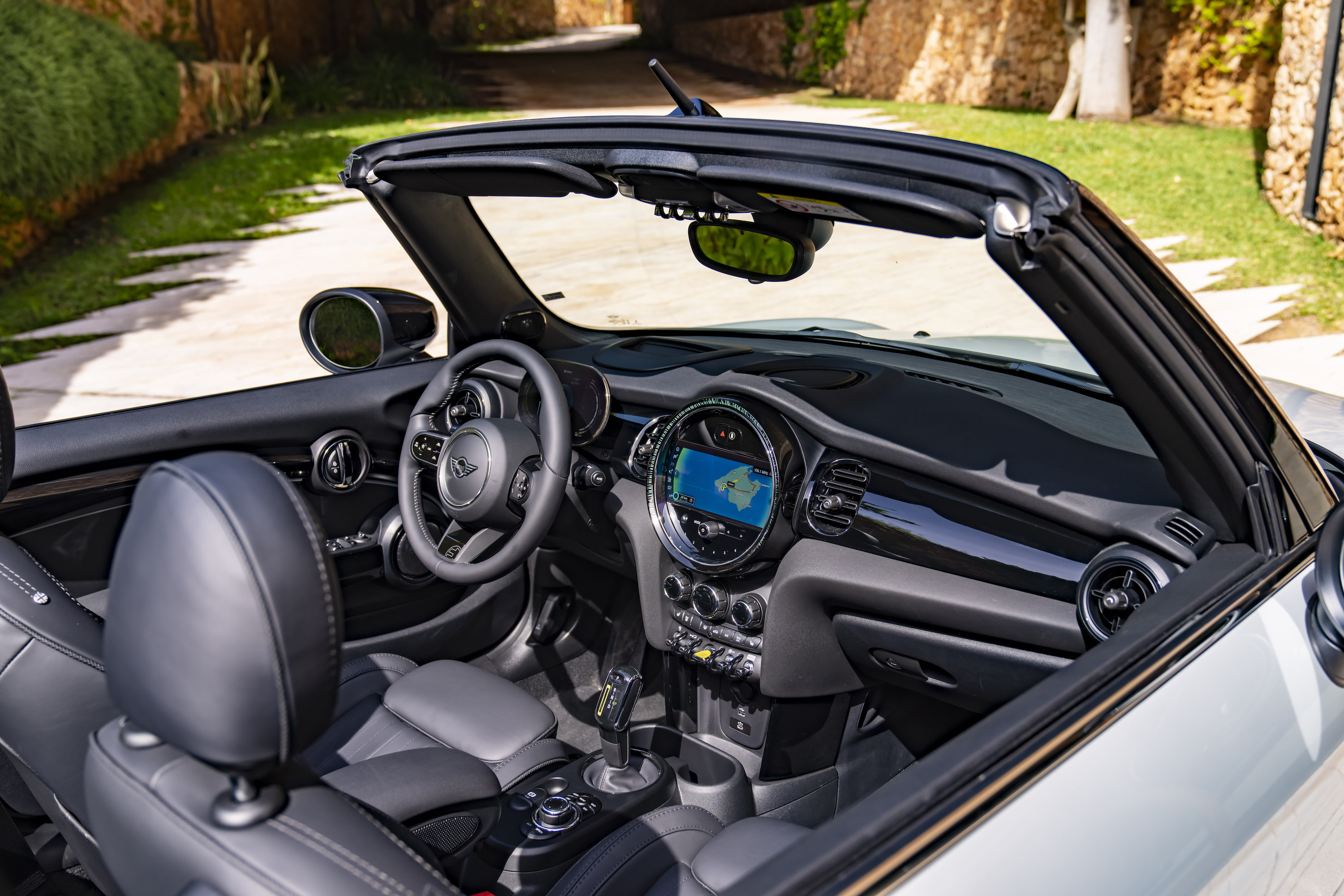 Head inside the Convertible and everything will be familiar to anyone that's spent time in a modern Mini. The quality is excellent, with plenty of soft-touch materials being used, while full black leather upholstery is included with this Electric model. We reckon Mini could have been a bit more adventurous with a different coloured leather, however.
The cabin is starting to show its age, though, with the central touchscreen, somewhat awkwardly housed within the circular display not being the slickest system to use, while the digital dial display should have higher resolution graphics.
As for space, the good news is that there's no less room in this Electric model than the regular Convertible. The bad news? It's not exactly practical to begin with, with cramped rear seats and a small 150-litre boot that's not the easiest to access.
What's the spec like?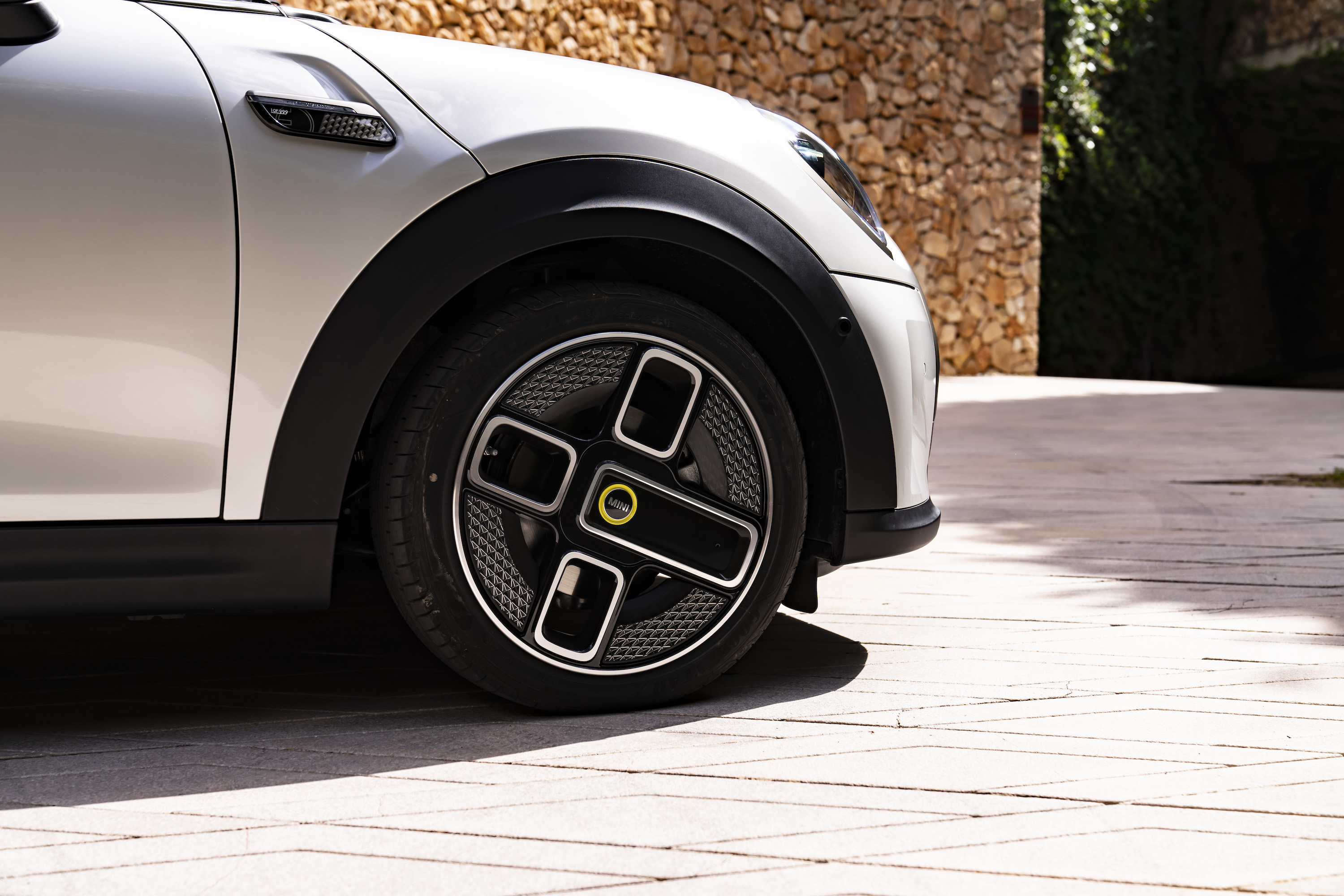 For the Convertible Electric. Mini is offering it in a single high-end specification. There are no options available and only the choice of two colours – Enigmatic Black or White Silver.
You get features such as heated seats, a Harman Kardon sound system, a head-up display and adaptive cruise control, meaning the level of equipment is generous. But so it should be, as this EV costs an eye-watering £52,500. That's £20,000 more than the standard Electric Hatch and £19,000 more than a petrol Convertible with the same equipment.
Though there is exclusivity on its side, and Mini has had to cover its development costs with a relatively small-scale production, even still it feels like a car that's at least £10,000 more expensive than it should be.
Verdict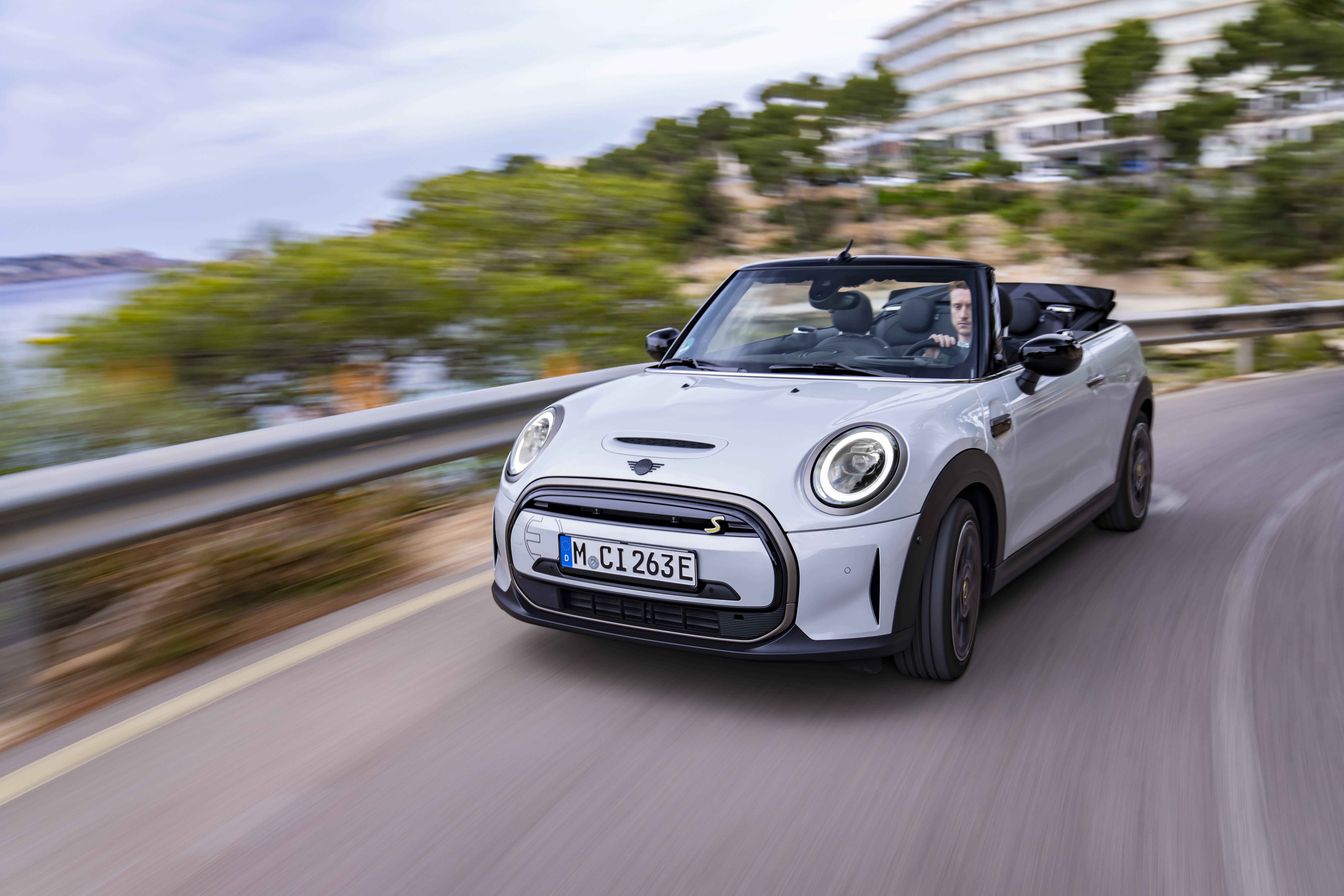 We love the idea of an electric convertible, and this Mini has been executed well. It's good to drive and has style on its side, while the level of equipment packed into such a small car is impressive.
But a £50,000-plus price and a real-world range of less than 100 miles are two numbers that just can't be ignored. For this reason, it's hard to recommend. But for those who are happy to bypass what it costs and don't need to travel far, there are guaranteed to be smiles all around in this Mini.