Ferrari's Roma has been given a new convertible flavour in the form of a Spider version.
Equipped with a folding soft-top that can be raised or lowered in 13.5 seconds at speeds of up to 37mph, the Spider retains the same striking design as the regular Roma but pairs it with the fabric roof which can be personalised through 'bespoke fabrics and contrasting stitching', according to Ferrari.
It's also the first front-engined soft-top convertible since the 365 GTS4 from 1969 and breaks up a long line of convertibles with folding metal hard tops.
A wind deflector integrated into the backrest of the rear bench can also be activated via a button in the main cabin, helping to reduce the effect of the wind in the process. Ferrari has also added extra strengthening to the Roma's design to compensate for the roof being removed.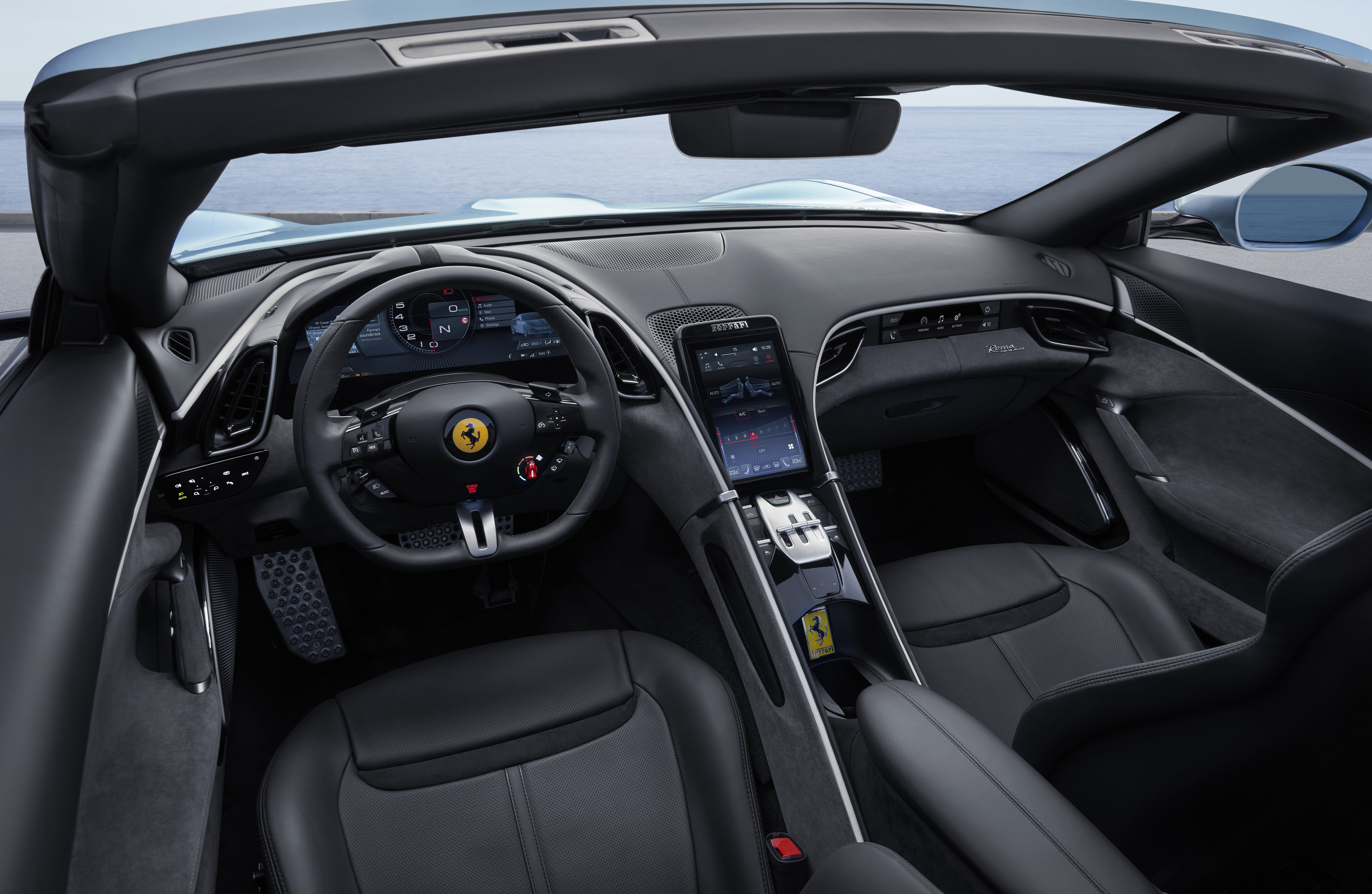 As with the hard-top Roma, you get a 3.9-litre twin-turbocharged V8 engine 612bhp, sending power to the rear wheels through an eight-speed dual-clutch automatic transmission. Ferrari quotes a 0-60mph time of 3.2 seconds and a top speed of 199mph. They're the same performance figures as the hard-top, in fact.
The cabin mirrors the 'regular' Roma, with a portrait-orientated screen in the middle of the dashboard complemented by a secondary display ahead of the driver. You also get the same 'open gate'-style gear selector, which harks back to those fitted to classic Ferrari models.
Prices for the Roma Spider have yet to be announced but expect a slight premium over the standard car's price of just over £170,000.