Renault has revealed the track-focused Megane RS Trophy-R by becoming the fastest front-wheel drive car to lap the Nurburgring with a time of 7m 40.1s.
The hot hatch beat the previous record, set by the Honda Civic Type R, by almost four seconds.
The new Megane RS Trophy-R expands on the existing Trophy model to offer improved lap times largely through losing 130kg of weight, but engineers also worked to improve aerodynamics and develop the chassis.
This new, more hardcore version does not have any more power than the existing model, meaning it uses the same 297bhp 1.8-litre turbocharged petrol engine, as well as the high-spec Ohlins dampers, Akrapovic exhaust and Brembo brakes.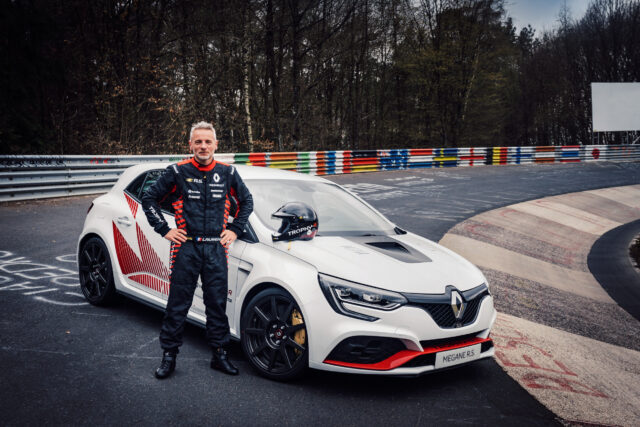 The Megane RS Trophy-R will make its public debut on May 24 at the Monaco Grand Prix, with Renault F1 drivers Daniel Ricciardo and Nico Hulkenberg getting behind the wheel. Just "a few hundred units" will be built, with orders opening later in the year.
Renault Sport has a long history of Nurburgring front-wheel drive lap records. The first was in 2008, when the Megane R26.R achieved a time of 8m 17s. Times have tumbled since then amid fierce competition from rivals such as Honda.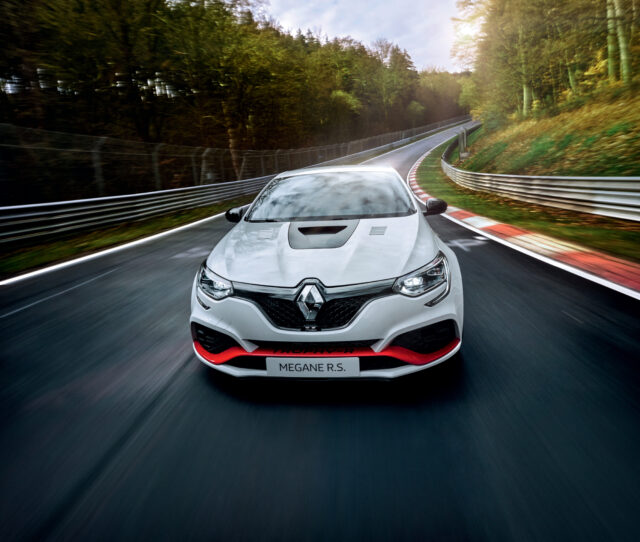 Renault also took the record in 2011 and 2014, when the lap time dipped under eight minutes for the first time.
The Honda Civic Type R had held the front-wheel drive record since April 24 2017, with a time of 7m 43.8s.