Katherine Ryan says she was asked for women's names after calling out 'predator'
The comedian said that she received 'a lot of pushback' after she talked about an unnamed alleged 'predator' in an interview.
Comedian Katherine Ryan says that she was asked for the names of women after she claimed there was a "predator" in the entertainment industry in an interview with Louis Theroux last year.
During the interview, Ryan, 40, told documentarian Theroux, 53, that she could not name the male comic as it would be a "litigious minefield" but mentioned that she had been on a TV programme with him and told the individual he was a "predator" to "his face".
Speaking on BBC Radio 4's Desert Island Discs, Ryan spoke about the public response to the interview and said: "I got a lot of pushback. 'Why won't you say who it is?'
"It's because, that everyone knows who it is. What they're asking me for is the women's names. And that's what I won't give… there are a few women's names that I think investigators are looking for and that's what they're asking me for.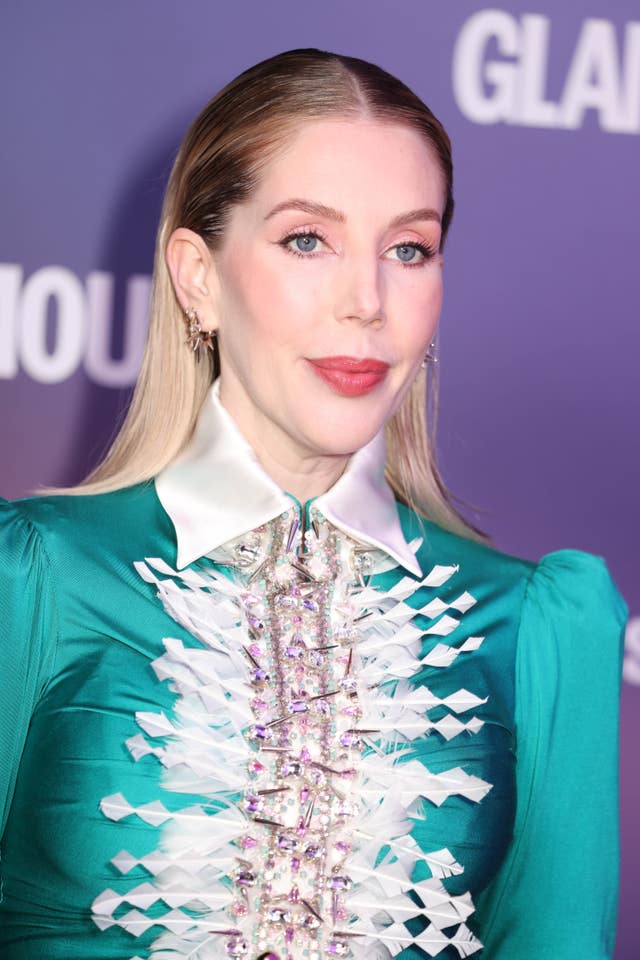 "No-one's asking me for his name. So it's funny how people go straight to accusing you, like 'you are the problem, you won't give his name'. And it's like, we're not the problem.
"I had a choice. I could go to work with someone whom I believe to be a perpetrator of sexual assault, or I could turn down the job. Those were my options.
"So I wrestled with that, I thought, what am I meant to do in this instance?
"Am I meant to go and be near someone that I think these things about? But the choice is, do I go to work with someone who I think is very problematic and do I stand near them and laugh and smile and look like I am allowing this kind of person to still be on television or do I stay home?
"And that was really difficult for me. That's what I wrestled with the most because I believe that this person was or is dangerous, but also what am I going to change if I stay home?
"And so I decided my compromise was alright I'm gonna go, but I'm going to let him know under no uncertain terms what I think of him. I'm not going to just smile and look like I'm allowing this behaviour.
"I'm not gonna let him think that I don't know and that everybody he works with is just going to let him get away with it.
"So that is the attitude that I took into the show. And did I do the right thing or the wrong thing? I still don't know.
"But I just felt like why should I stay home? He should stay home. But if he's going to be there, I'm going to be there and I'm going to tell him what I think."
Reports have previously suggested Ryan, in the Theroux interview, was referring to her time on Comedy Central's Roast Battle in 2018 alongside Russell Brand but the Canadian comic has not confirmed she was referring to Brand and has not named the show she was working on with the alleged "predator".
Brand was recently accused of rape, assault and emotional abuse by four women in a joint investigation between The Times, The Sunday Times and Channel 4's Dispatches.
Brand, who also faces a police inquiry, strongly denies the claims.