US senator faces bribery charges after gold bars and cash found hidden in home
Bob Menendez and his wife have been indicted follow a years-long investigation.
US senator Bob Menendez and his wife have been indicted on charges that they took bribes of cash, gold bars and a luxury car for a range of corrupt acts.
The indictment alleges that the Democrat, who is chairman of the Senate Foreign Relations Committee, provided sensitive US government information to Egyptian officials and took other steps to secretly help Egypt, including ghost-writing a letter pushing other senators to lift a hold on 300 million dollars (£244m) in aid.
Authorities also allege the senator sought to derail a criminal investigation into an associate by pushing for a US attorney nominee he believed could be influenced.
A search of the couple's home turned up 100,000 dollars (£81,000) in gold bars and 480,000 dollars (£390,000) in hidden cash, said prosecutors, who announced the charges against the 69-year-old nearly six years after an earlier criminal case against him ended with a deadlocked jury.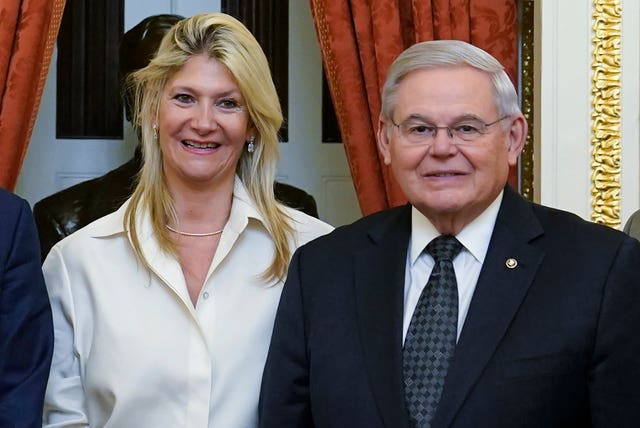 The latest indictment is unrelated to the earlier charges that alleged Menendez accepted lavish gifts to pressure government officials on behalf of a Florida doctor.
Menendez accused prosecutors of misrepresenting "the normal work of a Congressional office" and writing "these charges as they wanted".
"For years, forces behind the scenes have repeatedly attempted to silence my voice and dig my political grave," Menendez said. "Since this investigation was leaked nearly a year ago, there has been an active smear campaign of anonymous sources and innuendos to create an air of impropriety where none exists."
Menendez says he has been falsely accused of accepting bribes but "will not be distracted" from his work in the Senate.
David Schertler, a lawyer for Menendez's wife, Nadine, said she "denies any criminal conduct and will vigorously contest these charges in court".
The Senate Historical Office says Menendez appears to be the first sitting senator in US history to have been indicted on two unrelated criminal allegations.
He faces re-election next year in a bid to extend his three-decade career in Washington, and as Democrats hold a narrow majority in the Senate.
In April 2020, shortly after meeting an Egyptian official, authorities allege Menendez lobbied then-secretary of state Mike Pompeo to increase American engagement in stalled negotiations involving Egypt, Ethiopia and Sudan to build a dam over the Nile River, a key foreign policy issue for Egypt.
Prosecutors allege Menendez and his wife accepted hundreds of thousands of dollars in bribes from three business associates, Wael Hana, Jose Uribe and Fred Daibes.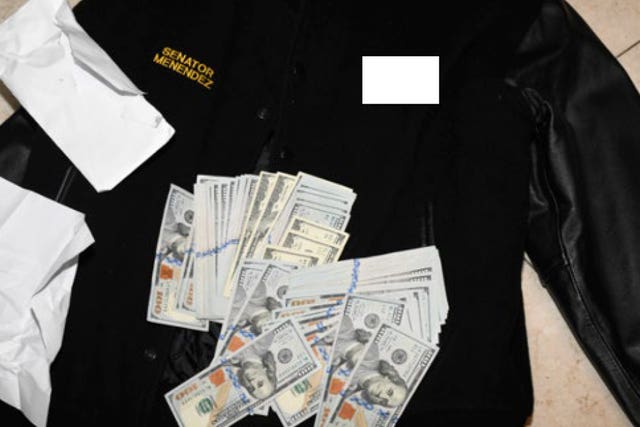 He also used his influence to pressure the president to nominate a US attorney for New Jersey who would protect Daibes, a long-time friend and prominent New Jersey developer who faced criminal prosecution, they said.
After Menendez called a government official about Daibes' case, according to the indictment, his wife was given a Mercedes-Benz convertible by Uribe and Hana, both friends of the senator and his wife.
The indictment says that after the purchase was complete, Nadine Menendez texted her husband to say: "Congratulations mon amour de la vie, we are the proud owners of a 2019 Mercedes," with a heart emoji.
Now that he is indicted, Menendez will have to step down as chairman of the Senate Foreign Relations Committee. Rules for the Senate Democratic caucus say that any member who is charged with a felony must step aside from a leadership position.
Menendez had to step down from his position as the top Democrat on the panel when he was indicted in 2015. He resumed the post in 2018 when he was cleared of the charges.
The first time Menendez was indicted, he had been accused of using his political influence to help a Florida eye doctor who had lavished him with gifts and campaign contributions.
The new charges follow a years-long investigation that examined, among other things, the dealings of a New Jersey businessman — a friend of Menendez's wife — who secured sole authorisation from the Egyptian government to certify that meat imported into that country meets Islamic dietary requirements.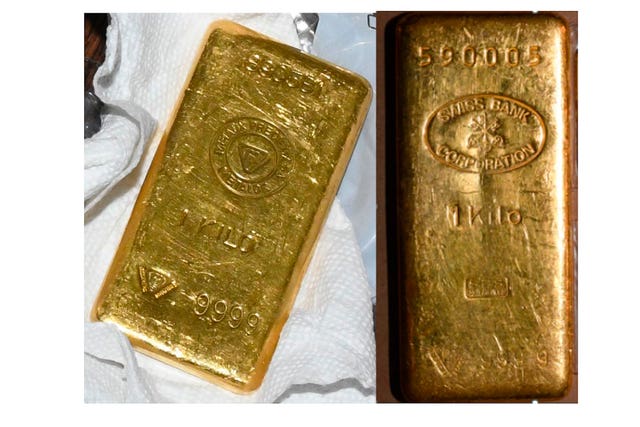 Menendez's political career had looked as though it might be over in 2015, when a federal grand jury in New Jersey indicted him on multiple charges over favours he did for a friend, Dr Salomon Melgen.
Menendez was accused of pressuring government officials to resolve a Medicare billing dispute in Melgen's favour, securing visas for the doctor's girlfriends and helping protect a contract the doctor had to provide port-screening equipment to the Dominican Republic.
Menendez has always maintained his innocence. His lawyers said campaign contributions and gifts from Melgen — which included trips on his private jet to a resort in the Dominican Republic and a vacation in Paris — were tokens of their long-time friendship, not bribes.
Prosecutors dropped the case after a jury deadlocked in November 2017 on charges including bribery, fraud and conspiracy, and a judge dismissed some counts.
The Senate Ethics Committee later rebuked Menendez, finding that he had improperly accepted gifts, failed to disclose them and then used his influence to advance Melgen's personal interests.
But months later, New Jersey voters returned Menendez to the Senate. He defeated a well-financed challenger in a mid-term election that broke a Republican lock on power in Washington.
Melgen was convicted of healthcare fraud in 2017 but former president Donald Trump commuted his prison sentence.
Menendez is widely expected to run for re-election next year.
The son of Cuban immigrants, Menendez has held public office continuously since 1986, when he was elected mayor of Union City, New Jersey.
He was a state legislator and spent 14 years in the US House of Representatives. In 2006, Governor Jon Corzine appointed Menendez to the Senate seat he vacated when he became governor.
Menendez first publicly disclosed that he was the subject of a new federal investigation last October.