Sunak tacks to right with criticism of 'virtue signalling' and gender comments
The Prime Minister said 'virtue signalling' had 'replaced common sense' in the public sector during his conference speech.
Rishi Sunak has appeared to shift closer to the right wing of his party with an attack on "virtue signalling".
In a speech that largely avoided "culture war" subjects, the Prime Minister used his address to the Conservative Party conference to criticise a lack of "common sense" in the public sector.
He told party members: "Your values and your priorities should be expressed in everything the public sector does.
"Too often, it is not. In too many parts of our permanent state, virtue signalling has replaced common sense."
Mr Sunak also used his speech to weigh in on debates about sex education and transgender rights.
He said: "It shouldn't be controversial for parents to know what their children are being taught in school about relationships, patients should know when hospitals are talking about men or women.
"And we shouldn't get bullied into believing that people can be any sex they want to be. They can't, a man is a man and a woman is a woman. That's just common sense."
His comments follow a conference in which multiple Cabinet members have used their own speeches to mention transgender issues, with Health Secretary Steve Barclay announcing a ban on trans women from female NHS wards and Home Secretary Suella Braverman saying she would forbid sex offenders from changing gender.
The subject has been an increasingly important one for activists on the right of the Conservative Party, with two stands at the conference centre in Manchester focused on the issue.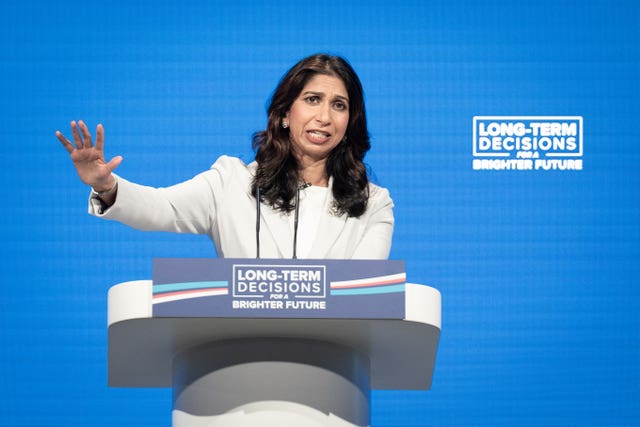 It has been an issue for the "New Conservatives" faction led by backbenchers Miriam Cates and Danny Kruger, which has also expressed concern about sex education and claimed parents are prevented from knowing what their children are being taught.
But the party membership is not united on transgender issues. Ms Braverman's speech a day before the Prime Minister's, in which she attacked "gender ideology" and a "privileged woke minority", prompted heckling that saw Conservative London Assembly member Andrew Boff removed from the conference centre.
Mr Boff told the PA news agency after his removal: "This Home Secretary was basically vilifying gay people and trans people by this attack on LGBT ideology, or gender ideology. It is fictitious, it is ridiculous.
"It is a signal to people who don't like people who are LGBT+ people."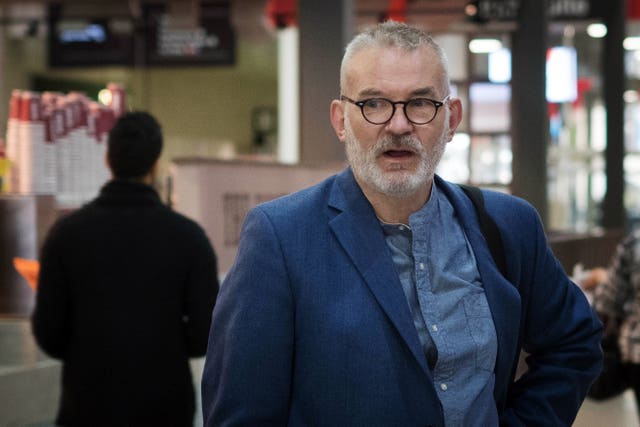 If the Prime Minister echoed Ms Braverman's language on "virtue signalling" and transgender people, Mr Sunak appeared to distance himself from the Home Secretary on the subject of multiculturalism.
In his speech on Wednesday, the Prime Minister celebrated the UK's multiculturalism and described the country as "the most successful multi-ethnic democracy on Earth".
He added: "I am proud to be the first British-Asian Prime Minister, but you know what? I am even prouder that it is just not a big deal."
In a speech in the US last week, Ms Braverman had attacked the "misguided dogma" of multiculturalism, saying it had "failed", comments that the Prime Minister declined to endorse.