SSE sees production lower than hoped due to poor weather
The electricity giant said it expects production to start soon at its Dogger Bank offshore wind farm – the largest in the world.
Electricity giant SSE said output from its renewables divisions has been worse than planned in the six months to the end of September, as the weather proved unfavourable.
The generation company said output was around 19% lower than had been expected during the period, leaving it with a 7% shortfall compared with where it expects to be by the end of the financial year.
SSE said it expects that adjusted earnings per share will hit "at least 30 pence" when it reports results for the six months.
This is "largely reflecting the normal seasonal nature of operations that deliver the majority of annual earnings in the second half of SSE's financial year".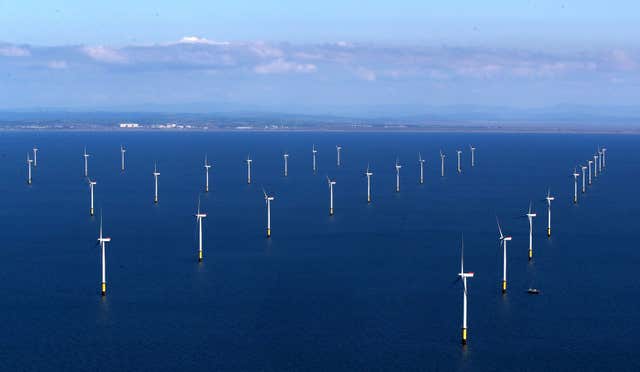 By the year's end, SSE expects the figure to reach 150p, it added, unchanged on previous guidance.
"This guidance takes into account renewables performance which remains below expectations, with output around 19% behind plan for the six months to September 30, mainly due to adverse weather conditions," SSE told shareholders on Wednesday.
"This represents around a 7% shortfall relative to the full year's planned output."
The business said its gas storage units were going to make a loss in the first half of the year, the warmer months when they are filling up the storage sites.
In the second half of the year, they will start selling gas from the storage sites.
It added: "It also reflects a more stable market environment which is expected to drive a seasonal half-year loss for gas storage, before reverting back to a profit for the full year when gas is withdrawn."
The Dogger Bank wind farm – the largest offshore wind farm in the world – will start producing its first power "in the coming days", SSE said.