Stride pledges to fast-track child maintenance enforcement process
The Work and Pensions Secretary said it was taking 'far too long' to get children the support they were due and that 'simply was not fair'.
Enforcement times against parents who are not paying the appropriate child maintenance will be slashed, the Work and Pensions Secretary has said.
Mel Stride took aim at "deadbeat dads" in a speech to the Conservative Party conference in Manchester.
Speaking from the main stage, he said: "If you are refusing to pay for your children, we will make you pay."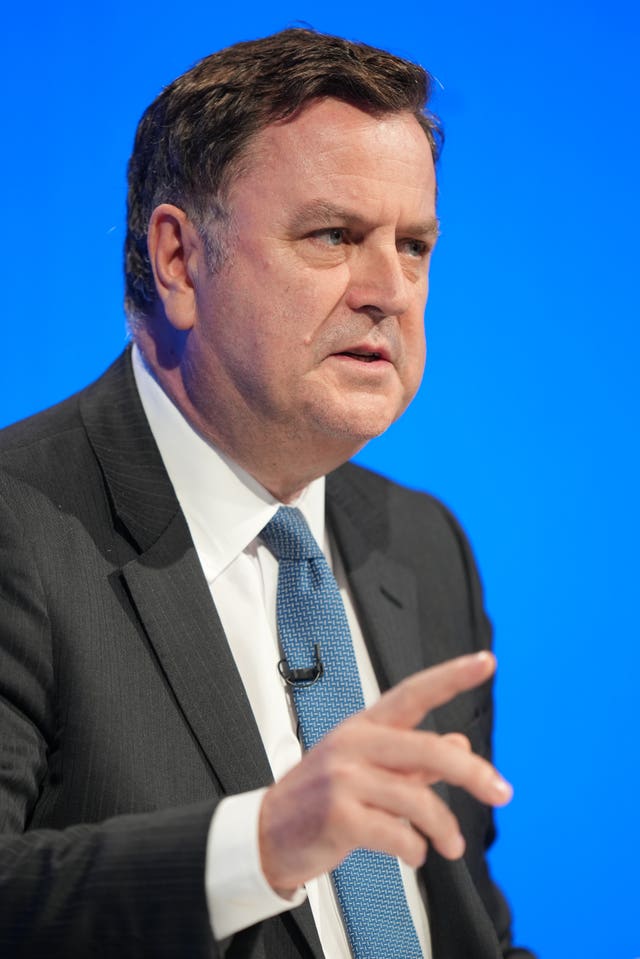 "When deadbeat dads are shirking their responsibilities to pay child maintenance, it is the children who lose out," he said.
"We already enforce compliance wherever we can, but it is taking far too long to get children the support they are due and that simply is not fair.
"So I can announce that today we are starting the firing gun to fast-track the enforcement process without the need to go through the courts. A process that is taking six months, we will slash to just six weeks.
"It's also too easy for fathers to avoid paying up if their income isn't coming through normal PAYE, so we will change the rules so that child maintenance calculations include a much broader range of earnings such as property income.
"We will make it easier for mothers who aren't receiving the money they are due to have the child maintenance service collect payment directly. And we will get rid of the application fee for using that service."
He said passports and driving licences could already be removed for those who failed to pay, but added: "We want to go further, removing the barriers which slow this process down.
"Let me be crystal clear: if you are refusing to pay for your children, we will make you pay."
The Department for Work and Pensions said it is consulting on changes that would allow the Child Maintenance Service (CMS) to use administrative liability orders to recover unpaid child maintenance – which could include forcing the sale of property – instead of applying to the courts, potentially reducing enforcement time almost fourfold.
Around 10,000 parents a year who refuse to pay maintenance could be affected, the DWP said.
The £20 application fee for parents seeking the CMS's intervention when maintenance is not paid is also to be scrapped as part of the wider changes.
And the DWP said the Government will legislate to ensure income from savings, investment, dividends and properties is taken into account automatically when the maintenance calculation is made.