Highgrove and Dumfries House to host parties for people turning 75 like the King
The events will take place on the eve of Charles's milestone next month.
People turning 75 in the same year as the King are being given the chance to attend special birthday parties at Highgrove and Dumfries House.
Charles reaches his milestone age on November 14 and the monarch's charity The Prince's Foundation is hosting the celebrations on the eve of his big day.
Online nominations for guests born in 1948, just like the King, opened on Monday and people are being urged to put forward locals who have made a difference to their communities or who would benefit from the companionship.
Organisations celebrating their 75th anniversary – which includes the NHS this year – can also apply.
The free events on November 13 will feature live music, afternoon tea, dancing and the opportunity to socialise, and are inspired by the foundation's health and wellbeing programme, which stages monthly tea dances at Dumfries House in East Ayrshire.
A spokesperson for The Prince's Foundation said: "We wanted to do something special to mark the occasion of His Majesty The King's 75th birthday.
"As part of our charity's role is to serve its communities, we thought it would be fitting to invite a select number of people who are also turning 75 this year to our beautiful sites for a celebratory afternoon."
The nomination forms can be found at tinyurl.com/PF75thParty and close at 5pm on October 13. Guests will also be given a plus one invitation.
The event at Dumfries House near Cumnock will welcome those from Ayrshire and Arran, Dumfries and Galloway, and Glasgow and Clyde Valley, while the Highgrove celebration is for guests from Gloucestershire, Wiltshire and Somerset.
Highgrove near Tetbury in Gloucestershire is the King's beloved country retreat which he acquired in 1980.
He has spent decades transforming the gardens around the house.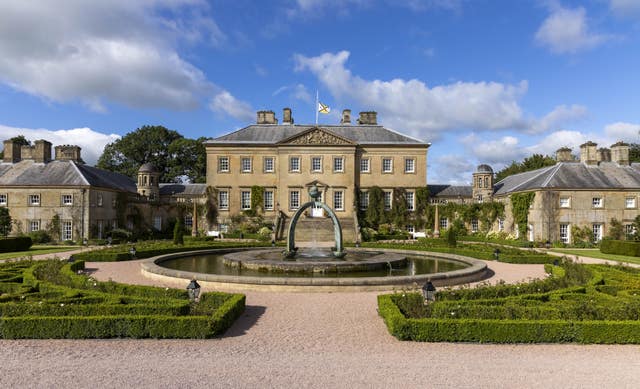 At the start of the year, Highgrove ran the foundation's Winter Warmers project where hundreds of people from the local community enjoyed free hot drinks and soup, craft, board games and knitting in the Orchard Room to help combat loneliness and the cost-of-living crisis.
In 2007, Charles, then the prince of Wales, led a consortium which paid £45 million for Dumfries House in a bid to save the then-dilapidated 18th-century stately home from ruin and help regenerate the deprived local community.
It is hoped the King might be able to attend one of the birthday parties.
Prince Charles Philip Arthur George was born on November 14 1948 at Buckingham Palace – the first child of the future Queen Elizabeth II and the Duke of Edinburgh.
The King, who was crowned in May, was the oldest British monarch in history at a coronation.