Court of Appeal overturns ruling on length of estranged couple's marriage
Angela Jilina and Walid Abu-Zalaf were previously embroiled in a High Court dispute over when their marriage had broken down.
A nursing graduate is "delighted" after the Court of Appeal overturned a ruling over the length of her marriage to her estranged husband.
Angela Jilina and Walid Abu-Zalaf were previously embroiled in a High Court dispute over when their marriage broke down.
Ms Jilina, who has recently completed a master's degree in nursing, said the marriage broke down in 2020 while Mr Abu-Zalaf, editor of Palestinian newspaper Al-Quds, said it broke down in 2013.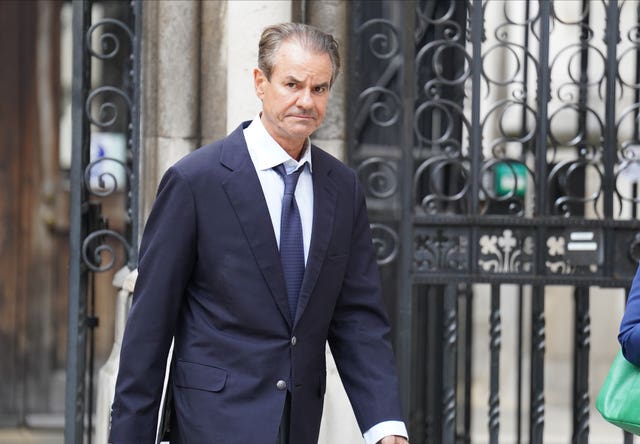 Lawyers told Mr Justice Mostyn at a hearing last year that his ruling would affect how much Ms Jilina walked away with under a prenuptial agreement – and indicated that hundreds of thousands of pounds were at stake.
The judge ruled in favour of Mr Abu-Zalaf and said the evidence came "nowhere near to demonstrating" that findings made about the state of the marriage, when the decree nisi was granted in 2013, were wrong.
"The evidence shows that the parties had a highly defective marriage which was rightly put out of its misery by the making of decree nisi," Mr Justice Mostyn said.
But Ms Jilina brought a bid to challenge this decision to the Court of Appeal in May and on Friday, three judges granted her appeal.
Lady Justice King, sitting with Lord Justice Moylan and Lord Justice Peter Jackson, said: "Once there was a finding of a reconciliation, and for such a lengthy duration … the proper outcome would have been to hold that the conclusions reached at the granting of decree nisi that it was unreasonable to expect the wife to live with the husband and that the marriage had irretrievably broken down were no longer valid in the light of their subsequent reconciliation."
The judge said it was significant that Mr Abu-Zalaf "wholly accepted" Ms Jilina's child after she adopted him in 2015 – nearly two years after the claimed breakdown of their marriage.
Lady Justice King continued: "Both to the world at large and to each other they referred to each other as husband and wife, attending many high-profile social functions in those roles."
Following the decision, Ms Jilina said: "I am delighted with the Court of Appeal's ruling today.
"This judgment represents a complete reversal of the High Court's previous ruling and affirms what I have argued all along – that I was in a relationship with Mr Abu-Zalaf for nearly 20 years, and married from 2012. This was a marriage in every sense of the word.
"This lengthy process has caused me and my children considerable distress and led to significant reputational damage.
"This ruling goes some way to healing some of that damage and I am now focused on securing a fair settlement that reflects the true length of my marriage and my status as a wife and mother to our three beautiful children."