The Home Office is understood to have rowed back on plans to base an asylum seeker accommodation barge near Liverpool after the port operator said such a proposal could not be supported locally.
Peel Ports Group, operator of The Port of Liverpool, said it could "not see any conceivable scenario" in which public services would be "able to provide the necessary support" for refugee accommodation in the Birkenhead area.
The PA news agency understands the Home Office, following the response by Peel Ports and other agencies, is no longer considering using the site as a potential location.
Mick Whitley, Labour MP for Birkenhead, told the Commons last month that Wirral Council had been informed in April by Home Office officials of proposals to accommodate up to 1,500 asylum seekers on a vessel berthed in the vicinity of Wirral Waters, a £4.5 million regeneration development in his constituency.
Raising the "great consternation" locally to the plans, Mr Whitley said it would effectively be a "floating prison ship"  — a description the Home Office rejects.
Immigration minister Robert Jenrick, responding to the MP on May 25, confirmed Birkenhead had been identified as a "potentially viable location" for floating accommodation, but said no final decision had been made.
It is now understood that the proposal has been dropped.
A spokesman for Peel Ports told PA: "Our position on providing a berth for a vessel accommodating asylum seekers remains unchanged.
"We have consistently said throughout the process that whilst we could provide the berth, it was dependent on the necessary support from the local agencies.
"Last week, we simply observed that we could not see any conceivable scenario where the local agencies are going to be able to provide the necessary support to make this solution work.
"Peel Ports remains committed to fulfilling its full statutory obligations to provide access to any vessel, provided it can do so safely and securely, and it has the available infrastructure."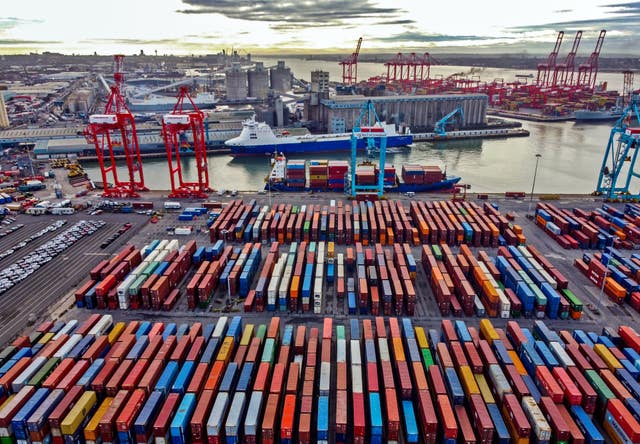 It comes after London's Royal Docks confirmed it had rejected permission for the Government to use one of its east London waterways for refugee accommodation.
Managing director Scott Derben said it would "not be an appropriate use" of the King George V Dock beside London City Airport.
The Home Office said pressure on the asylum system was requiring ministers to "look at a range of accommodation options which offer better value for the British taxpayer than expensive hotels".
The department said it currently costs £6 million per day to pay for asylum seekers to stay in hotels.
A spokeswoman said: "This is why we continue to source new alternative sites and vessels to accommodate migrants and remain committed to working closely with all councils and key partners across the country, to manage the impact of using these sites.
"Vessels have been used safely and successfully by both the Scottish and Dutch governments over the past 18 months, and other European countries are also planning their use as temporary emergency accommodation."
Officials said proposed vessels would include healthcare provision, catering facilities and round-the-clock security.
During a trip to Dover this week, Rishi Sunak revealed that two more giant boats will be used for migrant accommodation.
As well as deploying former cruise liners and barges, ministers are also opening alternative sites within Britain as part of efforts to move refugees out of hotels.
Accommodation being established as Wethersfield and Scampton will be filled by hundreds of people over the summer, and nearly 3,000 by the autumn, the Prime Minister announced while on the south coast.
Mr Sunak's Illegal Migration Bill, which he believes is key to meeting his pledge of stopping small boats of migrants from crossing the English Channel, continues to meet fierce resistance in the Lords, having already been passed by the Commons.
The Bill aims to ensure those who arrive in the UK without permission will be detained and promptly deported, either to their home country or a third country such as Rwanda.
Critics argue the draft legislation breaks international law and threatens modern slavery protections.