Boris Johnson's resignation honours list could be published as soon as Friday, according to reports that also suggest two Tory MPs have been struck from it to avoid potentially damaging by-elections.
An opposition party urged Rishi Sunak to put the list "through the shredder" following reports the Prime Minister has accepted his predecessor's recommendations for peerages.
But the Times reported that the long-awaited list has been trimmed, with casualties including former culture secretary Nadine Dorries and Sir Alok Sharma, president of the Cop26 climate summit in Glasgow.
The pair were expected to stand down to take peerages, which would have left Mr Sunak facing two early electoral battles in their seats.
Sir Alok holds a 4,000-vote majority over Labour in his Reading West constituency and a by-election would likely be closely fought by Sir Keir Starmer's party, which is well ahead of the Tories in the polls.
Ms Dorries, who has already announced her plan to quit as the MP for Mid Bedfordshire at the next election, has a majority of more than 24,600 over the main Opposition party.
Ms Dorries' and Sir Alok's names have been resubmitted to the House of Lords Appointments Committee for vetting and their peerages could be granted further down the line, according to the Times.
Mr Johnson's father, Stanley Johnson, has also been taken off the list, the newspaper said.
The nomination prompted accusations of cronyism, after Mr Johnson already nominated his brother Jo Johnson for a peerage in 2020.
It also drew criticism after senior Tory MP Caroline Nokes and a journalist in 2021 publicly accused Stanley Johnson, a former MEP, of touching them at Conservative party conferences.
Ms Nokes, chairwoman of the Commons Women and Equalities Committee, accused Stanley Johnson of forcefully smacking her on the backside and making a vulgar comment at the Conservative Party conference in 2003.
Stanley Johnson said after that he had "no recollection" of either incident.
The Times reported earlier that Mr Sunak is hoping to "clear the decks" by signing off the awards, which are said to have been a source of contention between the two figures.
The Prime Minister, asked about the reports during his trip to the US, said he could not comment on his predecessor's submission.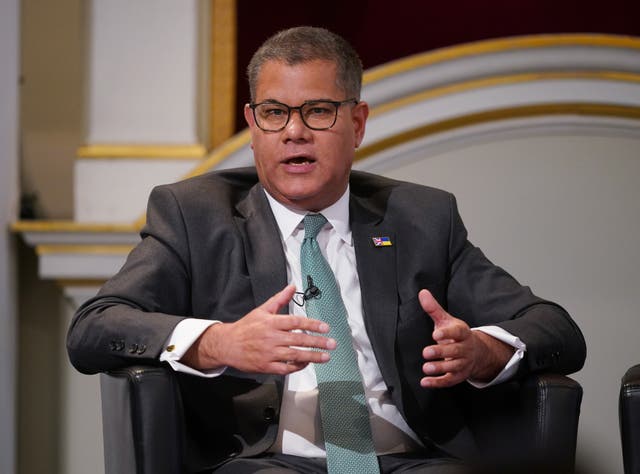 Liberal Democrat deputy leader Daisy Cooper accused Mr Sunak of rewarding "failure" by allegedly giving the list the green light.
"The fact that one of the most scandal-ridden prime ministers is now allowed to stuff his cronies in the Lords after a failed premiership tells the British public everything they need to know about this Conservative Party," she said.
"Boris Johnson caused crisis after crisis in this country — if Rishi Sunak rewards his failure it's just proof it is one rule for the Conservatives and another for everyone else.
"The buck stops with Sunak — he must ensure that Johnson's honours list is put through the shredder."
Mr Sunak remained tight-lipped about whether he had accepted the nominations list, which is said to contain about 50 names, when quizzed in Washington DC on Thursday.
The Prime Minister said: "I can completely understand the interest in this topic.
"All I can say is there is a process that is currently under way. It has not concluded yet and until it does, it would not be right for me to comment any further."
His rival Sir Keir suggested the Conservative Party leader was having to "appease different bits" of the governing party with his handling of the honours roll.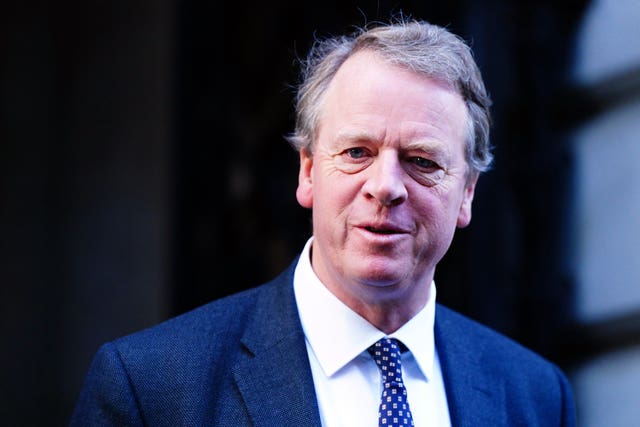 "Whether it's Boris Johnson's WhatsApp messages, Boris Johnson's peerages, all the Prime Minister is doing is managing his own party instead of running the country," the Labour leader said during a visit to a steelworks in Scunthorpe.
Scottish Secretary Alister Jack is also reportedly set to be offered a peerage by Mr Johnson.
The Cabinet minister has announced he will stand down at the next national poll but has ruled out triggering a by-election in his Dumfries and Galloway constituency to take up a seat in the House of Lords before then.
Nigel Adams, another close ally of Mr Johnson who also is not planning on standing again, is also said to be keen to avoid a by-election.
Mr Johnson's spokesman said: "We strictly do not comment on honours."
Former prime minister Liz Truss, despite being the shortest serving prime minister in modern British political history, has also reportedly submitted a short resignation honours list.