Key summer events could be disrupted if Scotland's First Minister fails to intervene in a growing pay dispute, a union has warned.
Unite has demanded Humza Yousaf facilitates negotiations between the Convention of Scottish Local Authorities (Cosla) and public sector workers.
The union wants additional funds to be allocated to improve the current 5% pay offer for 2023/24 – however councillors voted against approaching ministers during a Scottish Joint Council meeting in May.
Unite said it is now considering balloting members over potential strike action, which could lead to significant disruption or cancellation of events including the Cycling World Championship in Glasgow in August.
Unite members overwhelmingly rejected the 5% offer for 2023 by 84% in a consultative ballot in May.
Sharon Graham, general secretary of Unite, said: "The Scottish Government needs to intervene because Cosla for a second year in a row seems utterly incapable of sorting out a fair pay offer.
"The reality is that the current 5% offer needs to be significantly improved upon or we will have no choice but to ballot our members on strike action.
"Unite will always stand up for better jobs, pay and conditions in local government, and, just like last year, in the end we will win for our members."
The Scottish Government, under the leadership of then-first minister Nicola Sturgeon, intervened in last year's pay dispute to bring an end to widespread industrial action.
The pay offer for 2022/23 fully consolidated £2,000 for those earning up to £20,500 – or around 10-11%.
Graham McNab, Unite's industrial officer, urged the Scottish Government to take action to avoid a repeat of last year's disruption, which saw rubbish build up across Scottish cities.
He added: "There is a real question over the ability of Cosla to even negotiate a pay settlement for local government workers. The body is in danger of repeating exactly the same mistakes of last summer, only for us to then end up with the first minister's intervention to fund an improved package after widespread strike action.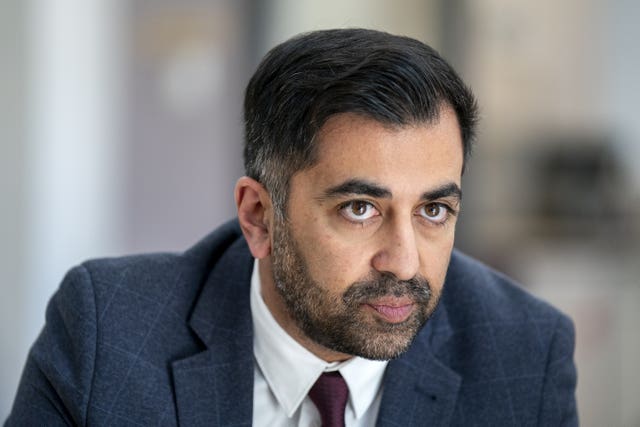 "Unite is now actively preparing to ballot our members across Scottish local authorities. The reality is that talks with Cosla have collapsed. This is going to require intervention by the Scottish Government in one way or another.
"We urge them to do so before any strike action takes place."
A Cosla spokesperson said local authority leaders had made a "strong" pay offer which "clearly illustrates the value councils place on their workforce, and compares well to other sectors".
The spokesperson added that the offer "recognises the cost-of-living pressures on our workforce and, critically, it seeks to protect jobs and services".
The spokesperson said: "While the offer value in year is 5.5%, the average uplift on salaries going into the next financial year is 7%. Those on the Scottish local government living wage would get 9.12% and those at higher grades, where councils are experiencing severe recruitment challenges, would see 6.05%.
"It is an offer which recognises both the vital role of the people who deliver our essential services across councils every day and the value that we, as employers, place on them.
"Crucially, it also raises the Scottish local government living wage by 99p to £11.84 per hour and sets out a commitment to work with our trade unions to develop a road map to £15 per hour in a way that protects our workforce and services we deliver."