Two Border Force boats have brought an estimated 100 people into Dover having crossed the English Channel in small boats.
Women and children are among the latest to have made the crossing, braving breezy conditions during the journey across the busy shipping lanes between France and England.
From Dover, the migrants will be taken away for processing by Home Office officials.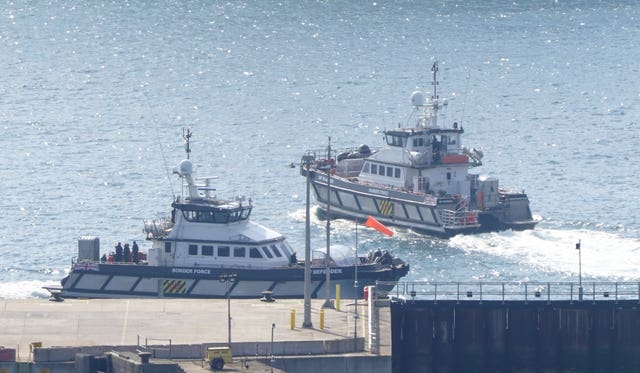 The arrivals come as the Home Office confirmed that a further 98 people arrived on two small boats on Wednesday May 24.
The total so far to have crossed so far this year is 7,395, according to PA analysis of Home Office figures.
A total of 45,755 people made the crossing last year compared to 28,526 in 2021, 8,466 in 2020, 1,843 in 2019 and 299 in 2018.