More than 3,000 asylum seekers could be detained and deported every month under the Government's Illegal Migration Bill, according to reports.
Leaked briefing papers on the implementation of the Home Office-backed Bill, obtained by The Guardian, reportedly suggest that once in place, the legislation could see the Government removing 3,163 asylum seekers each month from January onwards.
According to the newspaper, the documents were prepared for Justice Secretary Alex Chalk and the Ministry of Justice permanent secretary Antonia Romeo.
The briefing is believed to be a draft and had not been seen by the minister.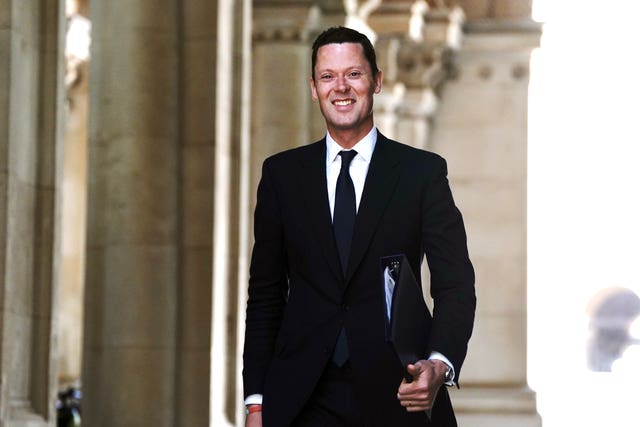 A Ministry of Justice spokesperson said: "We do not comment on leaks."
The documents reportedly warned Mr Chalk that the Government could face judicial review proceedings if legal advice is not provided to those detained under the Home Office plans.
The briefing is quoted as telling the Cabinet minister: "You (Lord Chancellor) will have a statutory duty to secure that legal aid is available to this cohort… not addressing capacity issues could mean that there are not sufficient legal aid providers to carry out this work. This could be challenged by way of judicial review."
It also suggests that ministers are preparing for 1,600 people to be detained from September, with the figure expected to rise from January.
The Illegal Migration Bill aims to send asylum seekers who arrive in Britain via unauthorised routes back home or to a third country such as Rwanda, as well as cutting the daily £5.5 million cost of housing migrants who make it to the UK.
But the Bill, currently in the House of Lords, is controversial and has been attacked by critics and campaigners who argue that it is unworkable.