British broadcaster GB News has amassed losses of more than £30 million in its first full year on the air, after investing in numerous presenters including Eamonn Holmes and Nigel Farage.
Figures from the news channel's company accounts showed that it sunk deeper into a loss in the year to May 2022, after launching the channel in June 2021.
It racked up £30.7 million in a pre-tax loss over the period, on revenues of £3.6 million.
The majority of its revenues – over £2.9 million – came from advertising.
GB News said its directors are "satisfied" with the results for the year and expect growth in the future performance of the company.
The broadcaster paid more than £11 million in wages and salaries to its staff during the year.
The TV service has invested in a number of Conservative MPs to present shows, with Lee Anderson set to became the latest to host a show on the channel.
He would join fellow Tory politicians Jacob Rees-Mogg, Esther McVey and Philip Davies as a GB News host and contributor.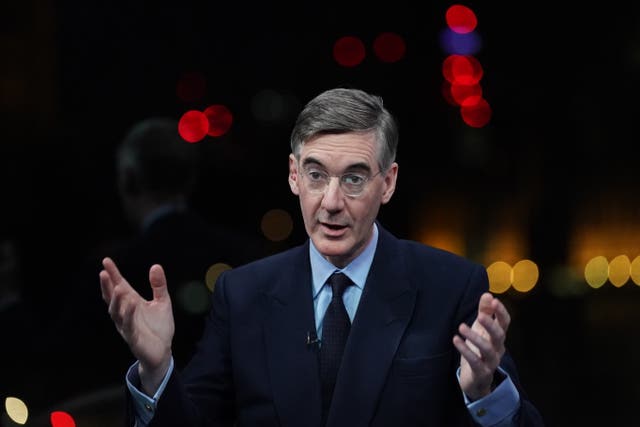 Tatton MP Esther McVey earned £58,650 as a presenter in 2022, at an average of just under £900 per episode.
Former UKIP and Brexit Party leader Nigel Farage was one of the first to join the broadcaster as a host of its prime-time Sunday morning show.
It has faced a number of controversies since its launch, including an advertising boycott from several brands like Ikea, Kopparberg and Octopus Energy who decided to pull their adverts from the channel.
Earlier this week, the UK's broadcasting watchdog Ofcom ruled that an episode of the Mark Steyn show, who was a presenter until earlier this year, broke its broadcasting rules and was "potentially harmful and materially misleading".
Mr Steyn made an "incorrect claim" about health data providing evidence of a link between the Covid vaccine and higher rates of infection, hospitalisation and death, Ofcom said.
The TV channel had an average monthly reach of 2.3 million viewers in the year to May.
GB News secured a new £60 million cash injection last year from its existing backers, Dubai-based investment group Legatum Ventures and one of the UK's most prominent hedge fund managers, Sir Paul Marshall.
The funding will help the channel to grow, innovate, and invest in British journalism, it said.
GB News Radio launched at the start of last year and had 415,000 listeners in the third quarter of the year, making it the fastest-growing radio station in the UK market, the company said.
The broadcaster said it is focused on growing its audience and committing to high quality, independent journalism.