New William Hogarth exhibition to feature artwork not seen for 300 years
The display focuses on the British artist and his reaction to the 1745 Jacobite Uprising.
Paintings and engravings by one of Britain's best-known artists are to be displayed in a new exhibition exploring their links with an infamous uprising.
Works by the renowned 18th-century artist, satirist and theorist William Hogarth will go on display at the Derby Museum and Art Gallery from Friday, bringing together more than 40 of his artworks and some by his contemporaries.
The new exhibition – Hogarth's Britons: Succession, Patriotism, And The 1745 Jacobite Rebellion – has been made possible thanks to partnerships between Derby Museums and the National Portrait Gallery, the National Galleries of Scotland and several others, public donations and £20,000 of fundraising.
The exhibition tells the story of the 1745 uprising, an attempt by Prince Charles Edward Stuart to restore his family to the throne, and Hogarth's reaction to it.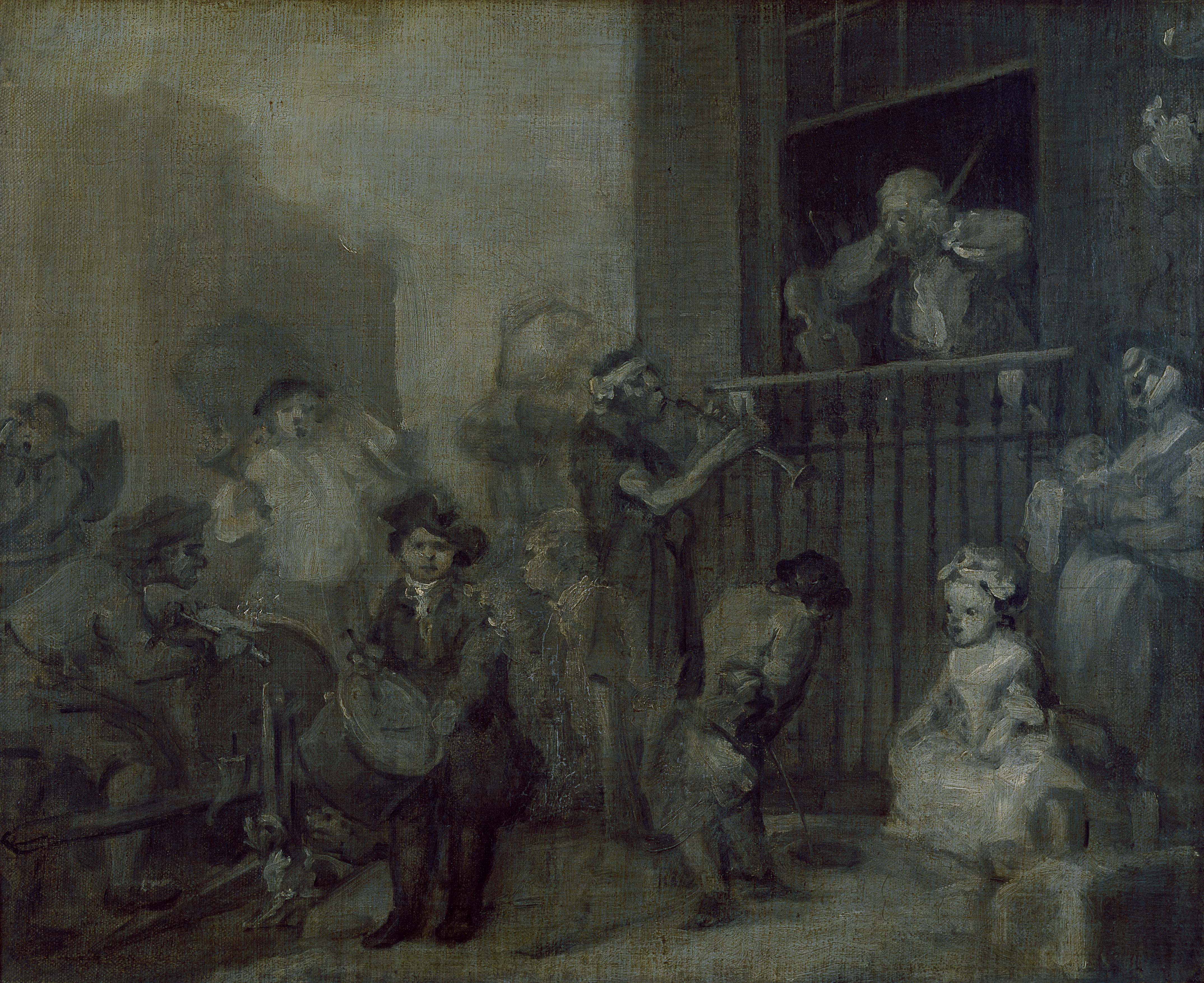 Tony Butler, executive director of Derby Museums, said: "We're thrilled to bring this exhibition to Derby and to be working alongside national museums such as the National Gallery and the National Portrait Gallery.
"It exemplifies the ambition of Derby Museums to be presenting an exhibition of this calibre to audiences outside of London. It seems fitting, as for that week in December 1745, the fate of the entire kingdom was dependent on a decision made in this Midlands city.
"The emerging British identity, which Hogarth documents, is shaped as much by life on the River Derwent as by the Thames.
"Our thanks also to Dr Jacqueline Riding, Hogarth expert and co-curator, who developed this exhibition and whose work with our own staff has now made it a reality."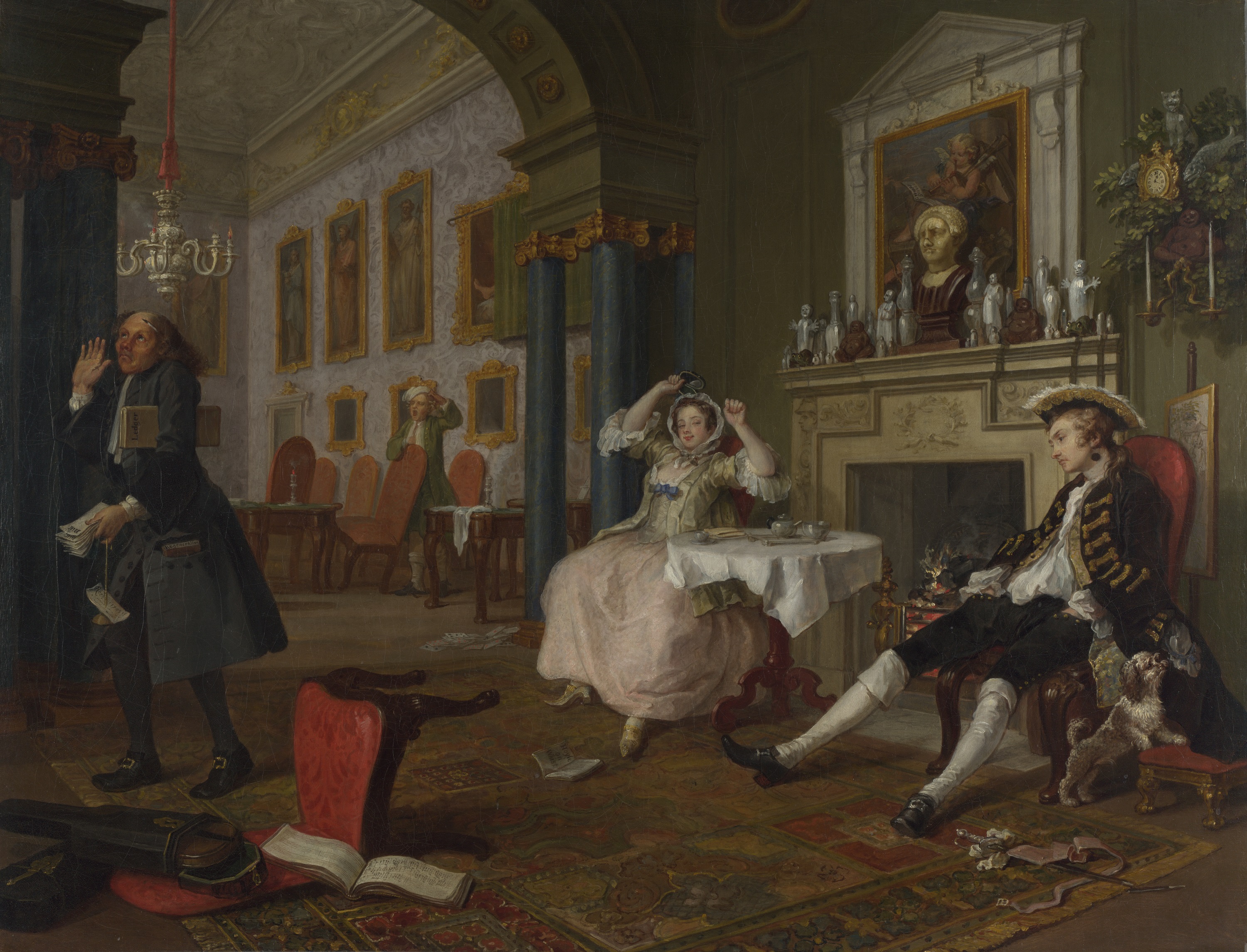 Hogarth was born in London and died there aged 66 in 1764. He continues to influence art and satire to this day, with the term "Hogarthian" still used to describe a particular style of satirical political illustrations.
Some of Hogarth's most famous works, including The March Of The Guards To Finchley, Marriage A-La-Mode, The Shrimp Girl and The Beggar's Opera will be part of the display, as well as his portraits of King George II and his family, and 25 of Hogarth's engravings.
Also on display will be the re-discovered portrait of Prince Charles Edward Stuart, also known as Bonnie Prince Charlie, by Allan Ramsay, which is returning to Derby for the first time in almost 300 years.
The Jacobite Rebellion was the most serious of the attempts to restore the exiled Stuart dynasty. After the Jacobites invaded England from Scotland, they reached as far south as Derby, before turning back and later being defeated.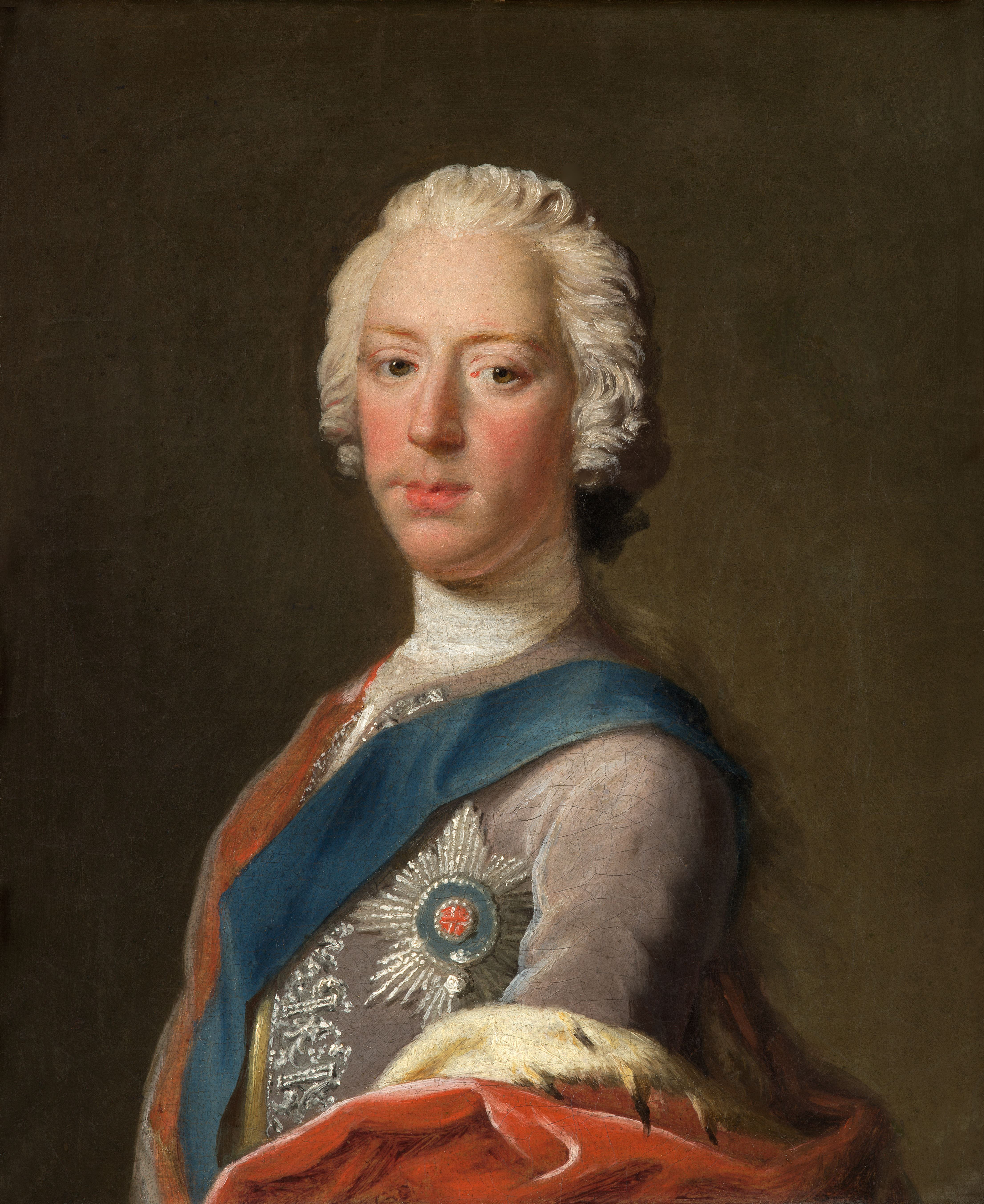 A statue of the prince is now situated on Derby's Cathedral Green, with a diamond ring – believed to have been given by the prince to a Derby mother – also on display, as well as other items.
Dr Riding, who originated the exhibition through her partnership with London's Foundling Museum, said: "I am delighted that Hogarth's Britons is being staged in Derby and that it will be the first exhibition held in the city to showcase this extraordinary artist's work.
"For Hogarth, defining and reflecting Britishness and contemporary national life was synonymous with his vision for an authentic, homegrown art which was both educational and entertaining.
"He aimed not only to raise the status of the visual arts and artists in Britain, but to make his country a better place, so that all honest, hardworking citizens could find success and happiness, and where basic humanity would be expressed through the care of those who are vulnerable and in need.
"For Britain in 2023, Hogarth and his art have never been more relevant."
The exhibition runs until June 4. Entry is free, but donations are welcome.