Google is launching its own artificial intelligence (AI) chatbot following the success of Microsoft-backed ChatGPT.
The company said the product, named Bard, will be released to the public in the coming weeks and will provide written answers to questions in split seconds.
AI will also "soon" be integrated into the company's search engine to provide written answers to search queries in addition to links to relevant webpages, images and videos.
Chief executive Sundar Pichai said the tool would allow Google to answer questions in a more intelligent way that went beyond just providing basic factual information.
"Bard seeks to combine the breadth of the world's knowledge with the power, intelligence and creativity of our large language models," he said.
"It draws on information from the web to provide fresh, high-quality responses.
"Bard can be an outlet for creativity, and a launchpad for curiosity, helping you to explain new discoveries from Nasa's James Webb Space Telescope to a nine-year-old, or learn more about the best strikers in football right now, and then get drills to build your skills."
Mr Pichai insisted the bot would be both "bold and responsible", but did not specify how the company would prevent it producing harmful or abusive content.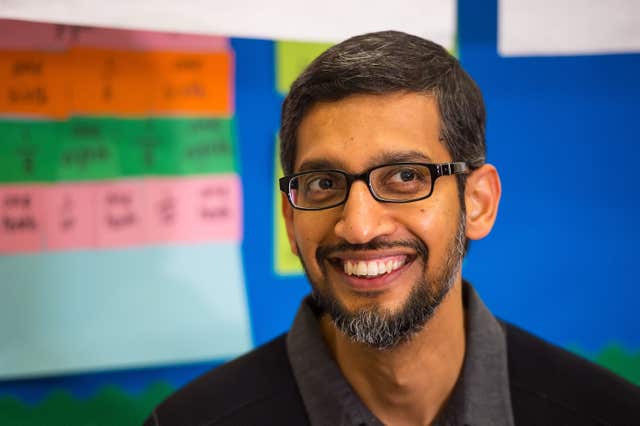 He said: "One of the most exciting opportunities is how AI can deepen our understanding of information and turn it into useful knowledge more efficiently – making it easier for people to get to the heart of what they're looking for and get things done.
"When people think of Google, they often think of turning to us for quick factual answers, like 'how many keys does a piano have?'
"But increasingly, people are turning to Google for deeper insights and understanding — like, 'is the piano or guitar easier to learn, and how much practice does each need?'"
Bard will use the company's existing Lamda software, which was described last year by an engineer as "sentient" and the intellectual equivalent of a human child.
Blake Lemoine, 41, was sacked by the firm after making the claims, which it described as "wholly unfounded".
Microsoft has invested billions of dollars in OpenAI, the parent company of ChatGPT, and speculation of an incoming integration with its search engine Bing has been widespread.
Some Bing users reported seeing a new chatbot-style section of the search engine last week.
Microsoft, founded by Bill Gates and Paul Allen in 1975, announced a press conference for 6pm (GMT) on Tuesday just minutes after Google revealed Bard.
It is being held the day before Google's own launch event for Bard.