Public catching up with King on environmental issues, says Jay Blades
Jay Blades said the public is now "catching up" with the King's advocacy of environmental issues.
The 52-year-old presenter of BBC's The Repair Shop was at the Garrison Chapel in London's Chelsea Barracks on Thursday for a panel discussion on craft and its relevance to the built environment.
Last year, Blades, who is an ambassador for the Prince's Foundation, travelled to Scotland with the Repair Shop team to meet the then Prince of Wales at Dumfries House for a special episode.
Asked before Thursday's talks, about the King and sustainability, Blades - who lives in Ironbridge and has a workshop in Wolverhampton - said: "For me, I think the King was very forward-thinking.
"So, 40 years ago, he was talking about plastic bags, and everybody thought 'What you're talking about?', but now we're talking about bags for life and making sure we don't pollute this planet.
"I think what's happened in society (is) we've caught up to his way of thinking.
"So he's been championing this for a long time. And a lot of people didn't like that he was doing (it) but really it's the way forward."
Blades also spoke about his own views on sustainability, saying: "Everything that's been made, everything that you buy has been made by someone, so really, truly, you can fix it.
"There are some things that are made that are not made to be so you have to throw those away and that's what the globalist society wants us to participate in."
Blades said his relationship with the King, which was showcased in The Repair Shop: A Royal Visit, broadcast last October, is based on their "shared interest" in heritage crafts.
"I think the relationship will continue to grow because we both have the same interests… So I'm always going to be speaking about different crafts that need to be highlighted because they are very endangered," he said.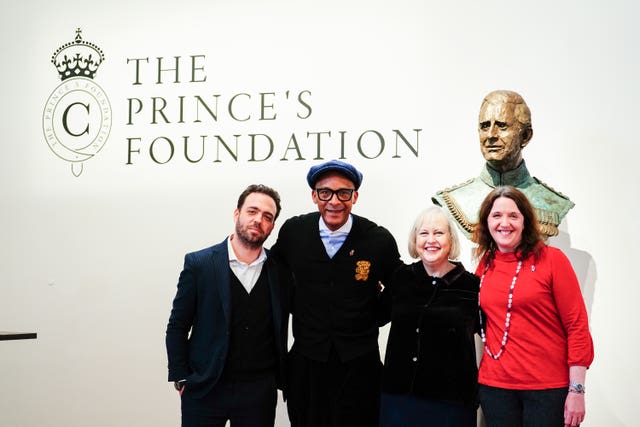 Blades was asked about more royal visits to The Repair Shop but said: "You have to wait and see."
He also said people need to "watch this space" for more about what he and the King spoke about during the show.
Blades, who is co-chairman of the Heritage Crafts Association, also said he hopes that crafting continues with "young blood" getting in to the industry.
"It's showing young people that you can have a career in making things repairing them and (crafting)," he said.
The Prince's Foundation runs a Building Craft Programme – a training initiative that teaches traditional skills such as blacksmithing, stonemasonry and wood carving – which was showcased during the King's visit with Blades.
Simon Sadinsky, executive director (education) of The Prince's Foundation, said that, after the "fantastic" BBC episode which was made for the corporation's centenary, he saw "a lot" of interest in the educational charity's craft programmes.
The foundation recently launched a new craft training centre at the King and Queen Consort's Highgrove House in Gloucestershire, which includes the Snowdon School of Fine Furniture and a training centre on textiles.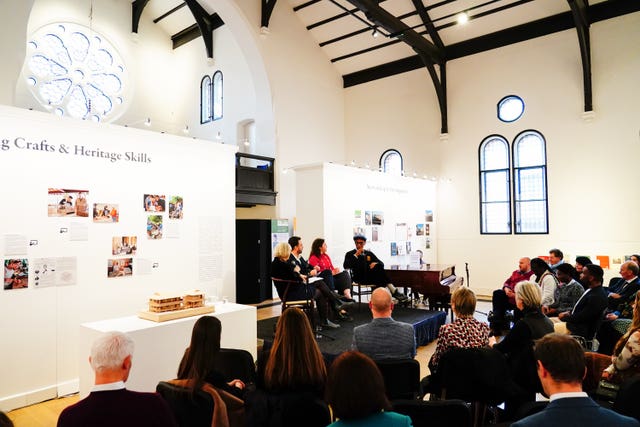 The panel, called Respecting The Past, Building The Future, was chaired by Helen Chislett, author of Craft Britain: Why Making Matters.
She spoke to PA about working with the King's cousin, the Earl of Snowdon, who runs his own company making bespoke furniture under his professional name, David Linley.
Following the discussion, she said: "He is very, very passionate about beating the drum for all this craft and we agreed that we didn't want to do a book that was simply a very pricey coffee table (book).
"We wanted to do one that had more of a message, similar to the panels today, about how important it is to hold on to this, how special it is and how good we are in this country at this thing."
The Garrison Chapel is also hosting an exhibition called Parts Of The Whole: A Movement Towards Harmonious Places, showcasing the foundation's work over 30 years.
Blades will host a lunch and talk at Highgrove in March.