Kelly Macdonald and Paul Mescal movies to feature at Glasgow Film Festival
The 19th annual edition of the festival will host more than 250 screenings and events and run from March 1 to 12.
Premieres showcasing stars including Kelly Macdonald, Paul Mescal and Emily Watson will feature at this year's Glasgow Film Festival.
The 19th annual edition of the festival will host more than 250 screenings and events at Glasgow Film Theatre (GFT) and other venues across the city.
The festival will open on March 1 with the UK premiere of Glasgow writer-director Adura Onashile's feature film debut, Girl, which tells the story of a mother and her 11-year-old daughter trying to build a new life in Glasgow.
During the course of the festival, there will be 70 UK premieres, 22 world, international and European premieres and six Scottish premieres, organisers announced as they unveiled the programme on Wednesday.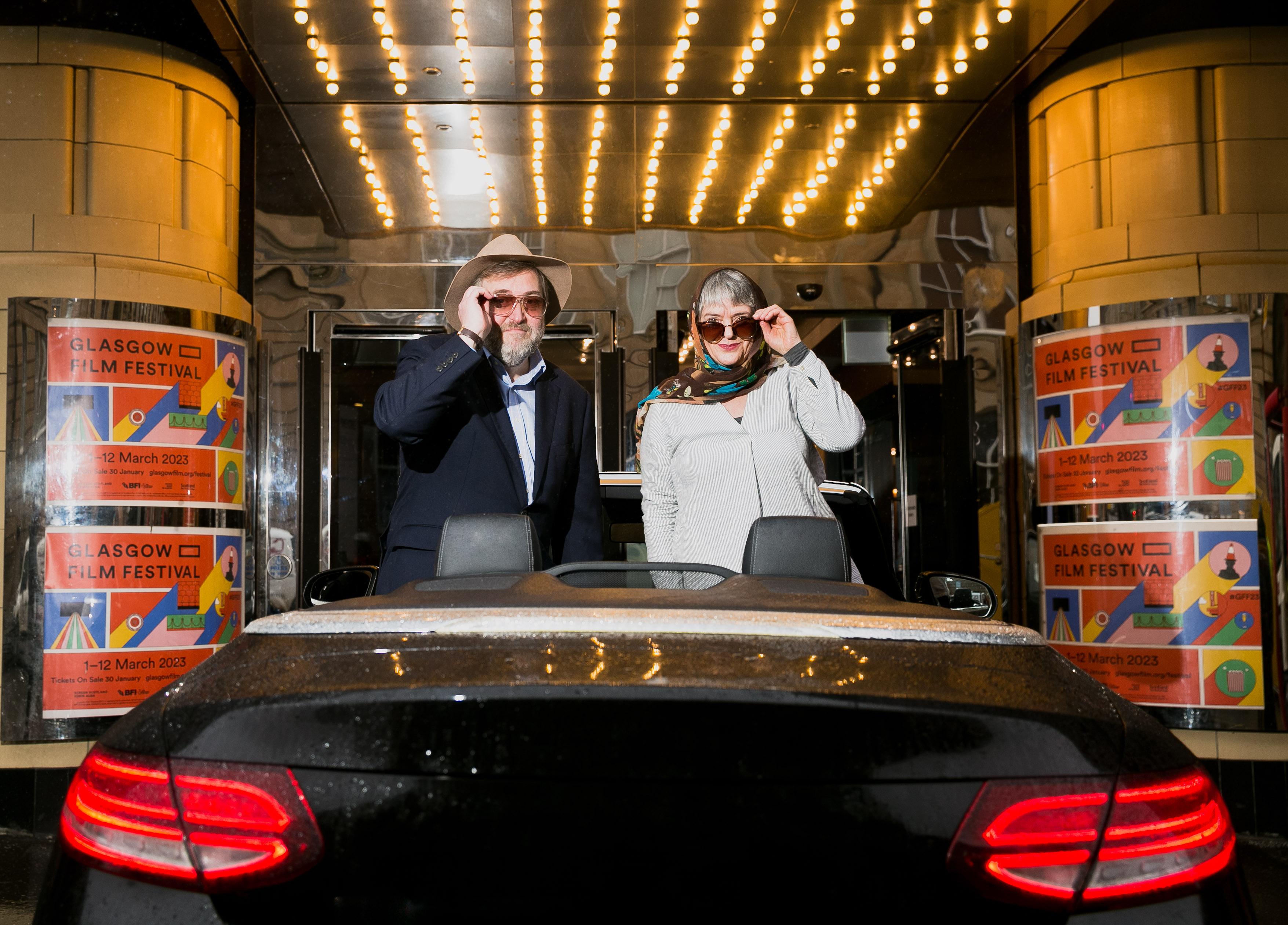 They include the UK premiere of Typist Artist Pirate King, which stars Kelly Macdonald and Monica Dolan and tells the story of real-life, outsider artist Audrey Amiss whose "extraordinary" body of work was only discovered after her death.
Other highlights include Paul Mescal and Emily Watson in God's Creatures, which is set in a close-knit Irish community ripped apart by allegations of sexual assault, while Nicolas Cage plays a seasoned buffalo hunter in Gabe Polsky's Western titled Butcher's Crossing.
Allan Hunter, co-director of GFF, who will be retiring after this year's festival, said: "It is always a thrill to raise the curtain on the GFF programme.
"The string of hand-picked gems for 2023 stretches from glorious, new work by homegrown talent to the very best that world cinema has to offer."
Mr Hunter said: "Girl and Polite Society are just the two cherries on the cake of the festival which is brimming with goodness."
He added: "If you love movies then where else would you want to be in March?"
World premieres include The Freedom Machine, in which Scottish film curator Jo Reid uses archive footage to explore how women used the bicycle as a means to emancipation, while James Price, the man dubbed the Springburn Scorsese, returns with Dog Days, which explores the story of a musically gifted, homeless Dundee man.
Glasgow Film Festival 2023 will close on March 12 with the UK premiere of We Are Lady Parts creator Nida Manzoor's feature debut, Polite Society.
For its 2023 Country Focus, the festival is focusing on Spain, showcasing a collection of eight contemporary films from that country.
Among the retrospectives, the In the Driving Seat strand will feature women taking charge of their lives with free screenings of titles including Bonnie and Clyde, It Happened One Night, Pierrot Le Fou and Thelma & Louise.
Almost four in 10 (39%) of the feature films at this year's festival are directed by women, excluding the free retrospective and the Gloria Grahame season.
Allison Gardner, co-director of GFF, said that the festival is in a good place and "runs a different model" to the Edinburgh International Film Festival which ceased trading after administrators were called in last year.
She said: "I have been very strict over the years about how we spend our budget, we work to a balanced budget, that's how we do things, so we know what we're getting in income and then we look at expenditure.
"So we are in a good place and it's really exciting for us to put on GFF23 after a couple of turbulent years where we were wholly online for 2021, 2022 we were not quite sure where we were going to go."
She added: "We are just really looking forward to 2023 so yes we are in a good position."
Tickets for the full GFF23 programme go on sale at 12 noon on Monday January 30 from GFT Box Office, online at www.glasgowfilm.org/festival and via telephone: 0141 332 6535