Housebuilder Redrow has said homes in all its new developments will be fitted with a heat pump rather than a gas boiler from this month, in the industry's first pledge of its kind.
The company said it was overtaking its competitors in meeting Government proposals to ban gas boilers in newbuild properties from 2025.
Air source heat pumps will be installed as standard in homes across its upcoming developments, with ground floor underfloor heating in detached properties, amid plans to fit new properties with alternative heating systems.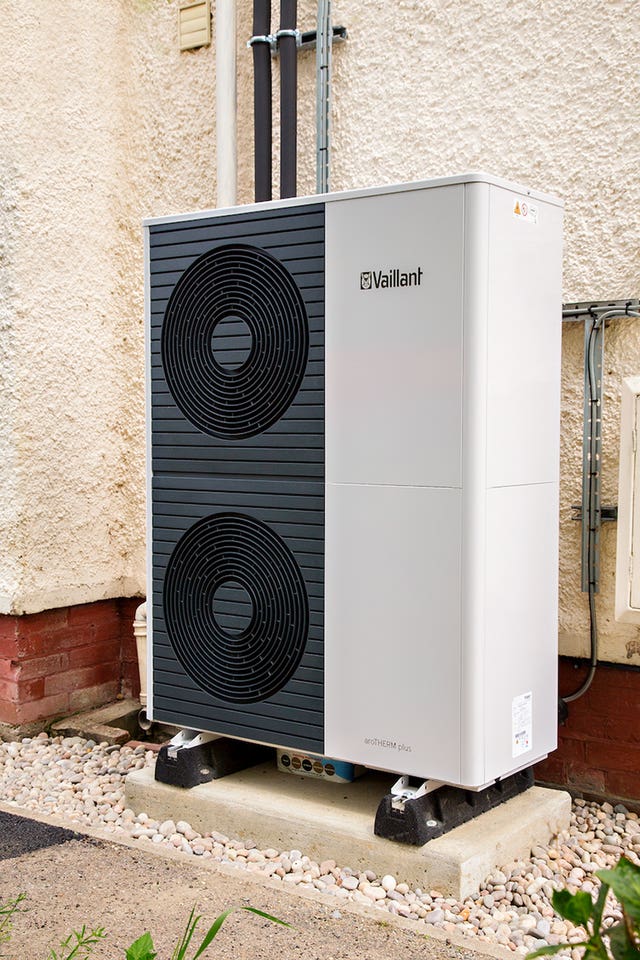 It will have the biggest impact to date on improving the efficiency of the homes it builds, Redrow said.
Gas boilers are being phased out as part of the Government's commitment to become net zero by 2050.
But Redrow said its pledge is an industry first, as other builders have been slow to commit to the move away from traditional gas boilers.
The move is expected to significantly improve the energy efficiency of newbuild properties, and save people money on heating their homes.
Matthew Pratt, Redrow's chief executive, told the PA news agency its customers are asking for reassurance their homes will help them to future-proof their heating.
"Our customers want premium homes that are good for their pocket and good for the planet too", he said.
Making the transition ahead of changes in regulation in 2025 will help the builder get ahead of industry transformation and make it easier for customers to understand, he argued.
The boss said there is a "small increase" in the cost to install a heat pump compared to a gas boiler.
"However, we know that customers are very happy to invest in energy efficiency and when it comes to future proofing their home", he said.
"As these technologies become more widespread we expect costs to come down further."
Mr Pratt went on: "We know how important energy efficiency is to our customers and we're proud to be investing in newer, greener technology and leading the way by offering these energy efficient features.
"This will provide the opportunity for our customers to reduce their costs and carbon footprint simultaneously."
Heat pumps use air and a small amount of electricity to produce heat and are more environmentally friendly than a gas-powered boiler when installed in an energy-efficient and well-insulated home.
Redrow trialled the energy consumption for heating and hot water with a heat pump, compared with a traditional gas boiler, and found that the heat pump used significantly less energy, operating at an efficiency of around two to three times that of an A-rated boiler.
The builder has partnered with manufacturers Mitsubishi, Vaillant and Daikin to install the new heating systems.