A co-leader of a new party committed to stopping Brexit has likened the organisation to the "more military arm" of the Remain campaign.
James Clarke, one of three "principals" at the head of Renew, said the fact the party plans to field candidates across the country at the next general election will put pressure on sitting MPs to reconsider EU withdrawal.
Launching the new centrist party in London, Mr Clarke said: "Some of the anti-Brexit pressure groups and movements are very, very much focused on asking people to pressure their local MP to have a second thought on Brexit.
Co-leader Sandra Khadhouri, a former UN and Nato worker, said the Brexit referendum had left Britain a conflict zone.
"As I finished working in Georgia for Nato last year I looked at which conflict zone to go to next and I decided it had to be Britain."
Ms Khadhouri said "extremes are prevailing" in the wake of the referendum vote.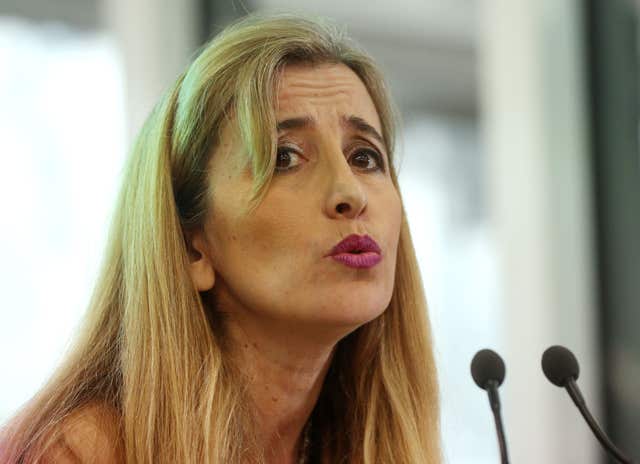 "It is leaving us poorer, damaging us in many ways, and distracting us from addressing real problems of inequality and division.
"Existing parties are failing to protect people's interests due to personal ambition and tribal loyalties. Extremes are prevailing."
Ms Khadhouri said Renew's message to Brexit voters now having doubts is "it's not your fault".
"And our message to them is it's not your fault, there wasn't enough information available about the impact of leaving or the alternative models.
"So, we are asking them to reconsider and if they have doubts to talk about those."
The party said it had "multiple donors" and had launched a crowd-funding campaign as it aimed to field some candidates in the May local elections.
Renew has taken advice from representatives of French president Emmanuel Macron's En Marche party, and has recruited more than 200 candidates so far.
The party, which has the slogan "People from outside politics to renew Britain's hope", has launched a "Listen to Britain" tour intended to help develop a broad policy platform beyond the single issue of Brexit, encompassing urban revitalisation, job opportunities, infrastructure investment and support for public services.