In recent times, making the switch to a winter tyre during the colder months of the year has proven fruitful for drivers. Winter tyres offer greater performance when temperatures fall than a 'regular' summer tyre, enabling better braking and safer cornering in cold weather.
However, many people might be looking at an all-seasons tyre – which is meant to offer year-round performance – as a way to save money over switching between winter and summer tyres. We've spoken to Davanti Tyres to find out just what you get from an all-seasons tyre and how they differ from winter-focused versions.
Remember legislation when travelling abroad
As we move towards the brighter days of the year, a lot of drivers start to think about venturing further afield. However, the temperatures do, in many parts of Europe, remain low for some time, which means you need to bear in mind tyre legislation.
Different countries have their own rules specifying when winter tyres must be fitted to vehicles. It's generally advised that you should be using winter tyres when travelling between October and April, however. Davanti says that its Alltoura four-seasons tyre can be used in countries with winter tyre requirements, however.
Think about tyre performance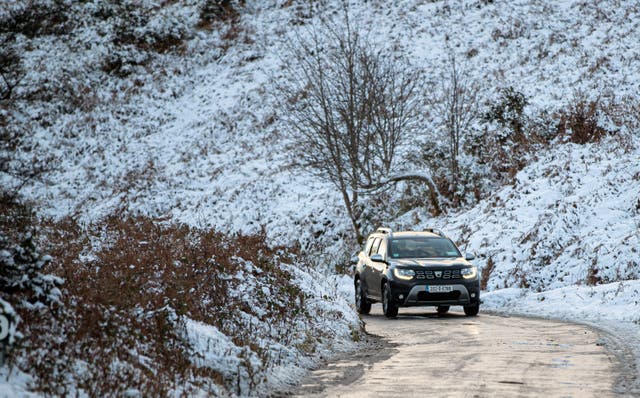 >
Winter tyres – as you might expect – are designed specifically to work at their very best in cold weather. They manage this through a softer 'compound' which helps to grip into snow and ice more effectively. The downside to this is that during warmer weather they'll wear out faster than a summer tyre.
All seasons toe the line somewhere in the middle. They're softer than a summer tyre, but not quite as soft as that full winter. It means that they still offer a great level of performance in the cold but have a bit more durability for when it's warmer. During hot temperatures, a full summer tyre will provide the best possible grip, however.
Braking distances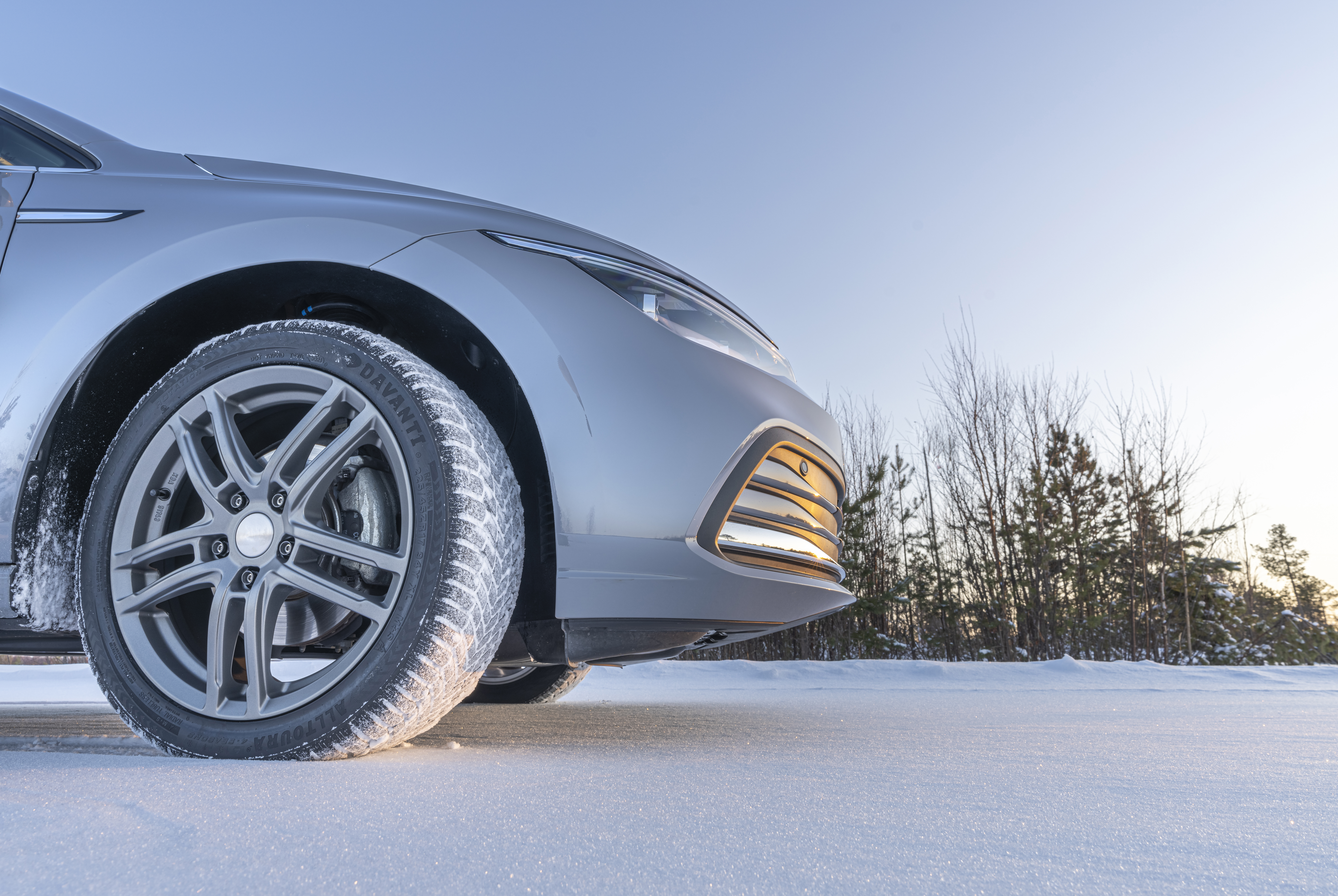 >
An all-seasons tyre simply won't be able to match a winter tyre when it comes to braking performance during super-cold conditions as a result of its harder compound.
However, when things start to warm up, an all-seasons tyre will provide much-improved braking performance over a winter tyre in the same conditions.
No need to switch
If you're opting between a winter and a summer tyre, then you'll need to pay to have these tyres changed over – or you'll need two sets of wheels that are fitted out with each respective tyre. Remember that winter tyres will start to wear out more quickly when the temperatures increase, so they really will need to be swapped out for summer versions when things get warmer.
With an all-seasons tyre you can leave them on all year round, reducing the cost by eliminating the need to change over tyres.
Think about your own requirements
As with most things, it's a good idea to have a close think about what you really need from your next set of tyres. If you tend to shutter away your car during winter, then you're best to stick with a set of summer tyres – you'll get the best performance in warm weather.
However, if you live in areas where you encounter a lot of snow and ice, then an all-seasons or winter tyre could definitely make sense. If it's serious conditions you're driving through – like packed snow and ice – then a dedicated winter tyre will still be a better option than an all-seasons version – though you'll have to switch them when things turn warmer, of course.
If you're unsure, it's worth having a chat with your local tyre provider as they'll be best placed to advise you on which option is best.