Long-term report: We welcome the fire-breathing Cupra Formentor to the long-term fleet
The Formentor may look rather undercover, but it's got some serious performance to offer.
For years, the Cupra name was a way of differentiating the more performance-based versions of models from the 'standard' ones in the Seat line-up. However, more recently the brand has decided to stand out on its own as a carmaker. It's still part of the Volkswagen Group family, but instead, it's standing on its own two feet, a bit like Abarth has done with Fiat.
While the 'easy' option would be to simply rebadge existing models, Cupra is actually creating its own cars designed specifically for the brand. While deep down they share much of the running gear as other cars in VW family, they stand out with their own unique look.
That's where the Formentor comes in. Now we've already had a Formentor on our fleet, but this one is the more driver-focused performance 2.0-litre TSI 4Drive version, which has much of the same running gear as the Golf R.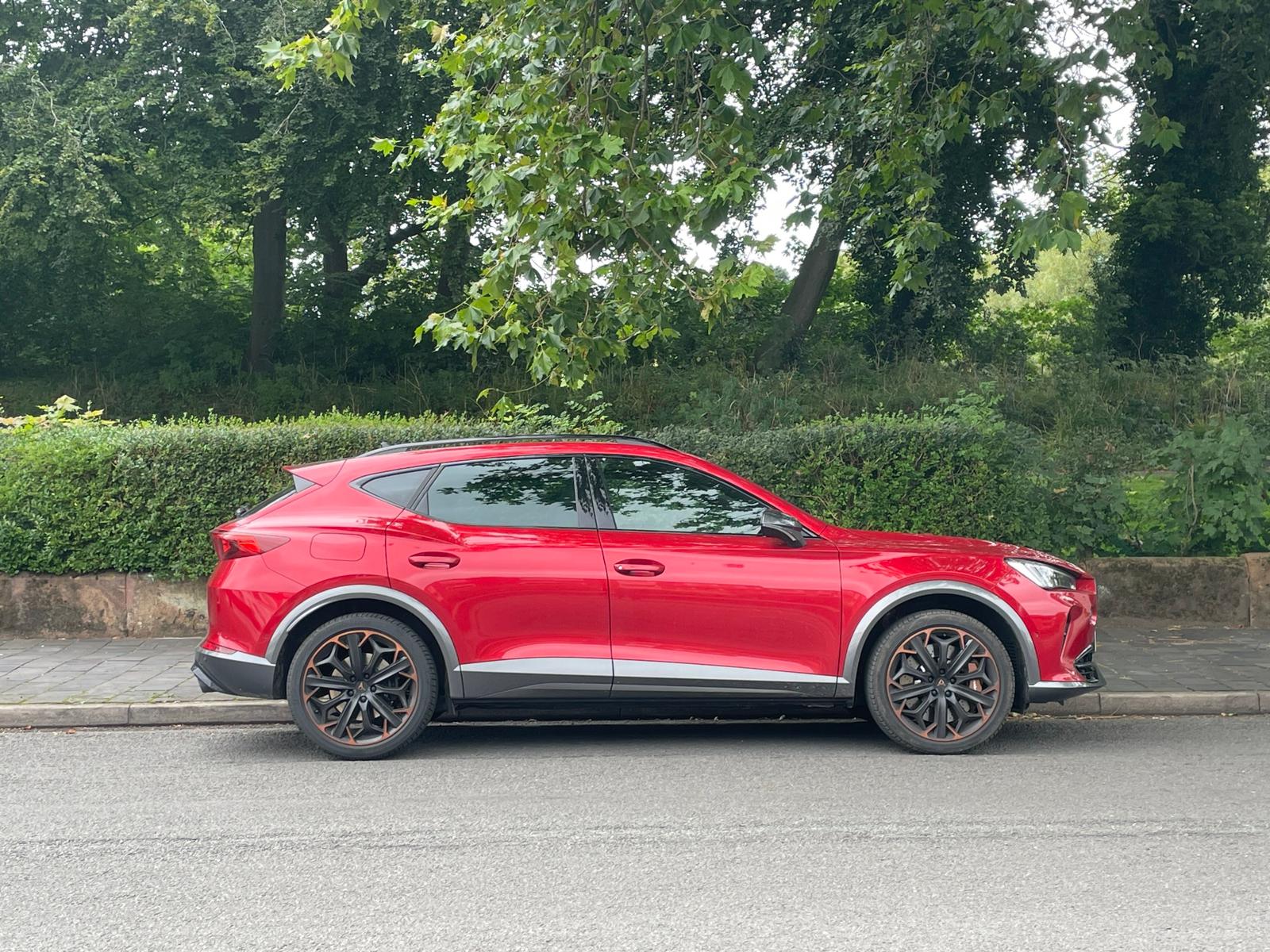 A Golf R, I hear you say? In what is essentially a crossover-shaped family car? Don't go thinking it's been softened either, as it still pumps out over 300bhp and 400 NM of torque, meaning it's more than capable of doing the 0-60mph dash in under five seconds and can keep going to a limited top speed of 155mph.
The thing is though, there's little to tell from the outside that this is a car that would shame many performance cars. I don't want to use the word sleeper, as that kind of oversells it, but pulling away from the lights with a bit of oomph does shock those who aren't expecting it.
As you'd expect for a car which doesn't give much change from fifty grand, it comes pretty well stocked, featuring Black Nappa leather bucket seats, a leather multi-function steering wheel with a Cupra mode button (which we'll get onto in a bit), 19-inch alloy wheels and Brembo performance brakes.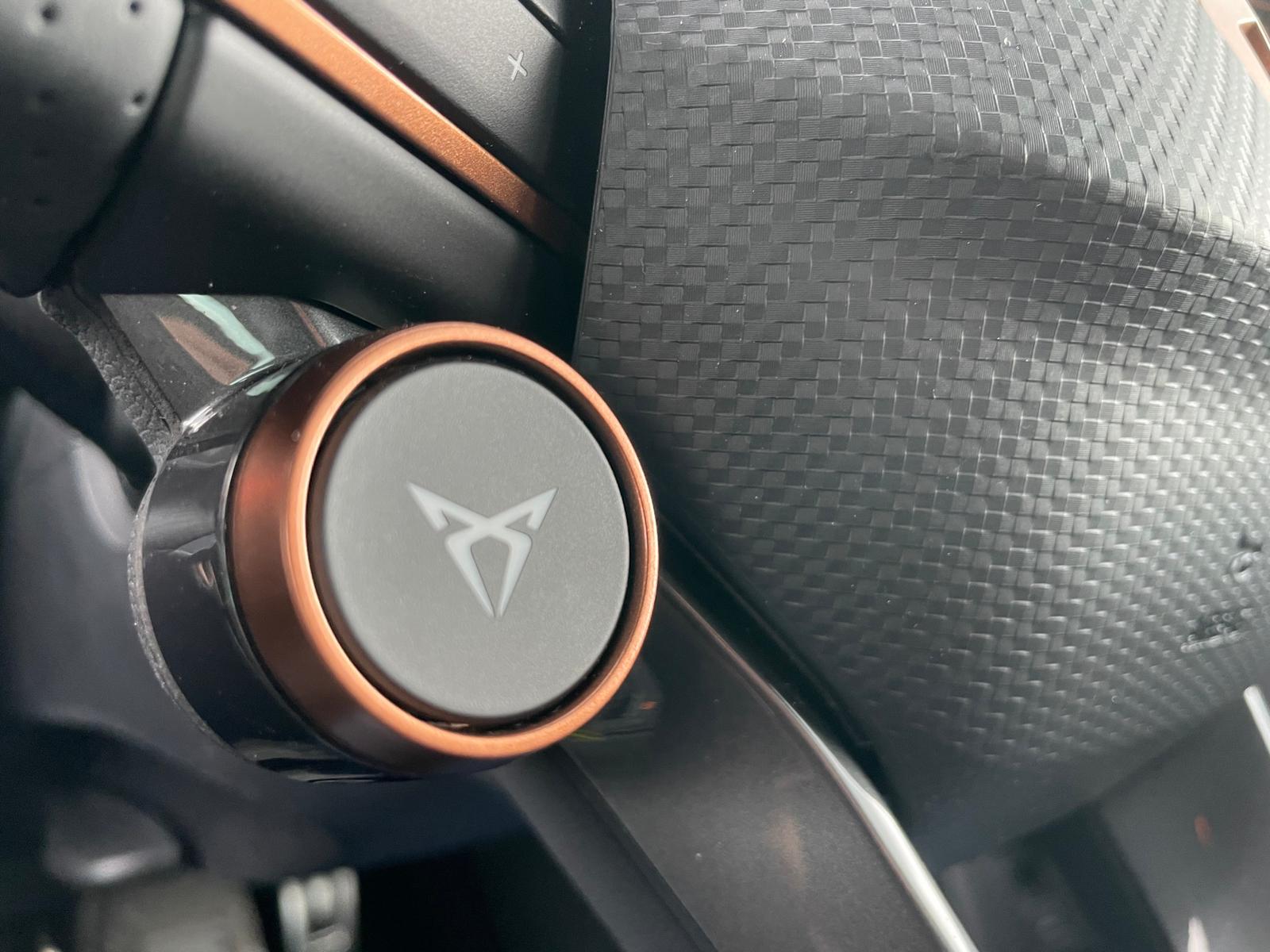 Aside from the rather cool-looking but button-heavy steering wheel, probably the first thing you'd notice from behind the wheel is the 12-inch infotainment screen in the middle of the dash. As you would expect, it controls all the usual functions like the navigation, car settings, phone and DAB radio, but it also manages the climate control settings, and so far, I've found it rather infuriating having to navigate my way through all the different modes, especially when on the move. Also, there's no knob for the radio volume. It's controllable either through the screen or a dial on the steering wheel which you have to operate slowly otherwise it just mutes it or does nothing at all. Honestly, I find it extremely annoying.
Now I completely understand the reasoning, as it makes the dash a lot cleaner, and probably helps with manufacturing costs as there doesn't need to be the huge expense of R&D for a little button, but please, can we go back to having a better way of controlling the air con and audio volume. It does get brownie points though for its Apple CarPlay and Android Auto compatibility though.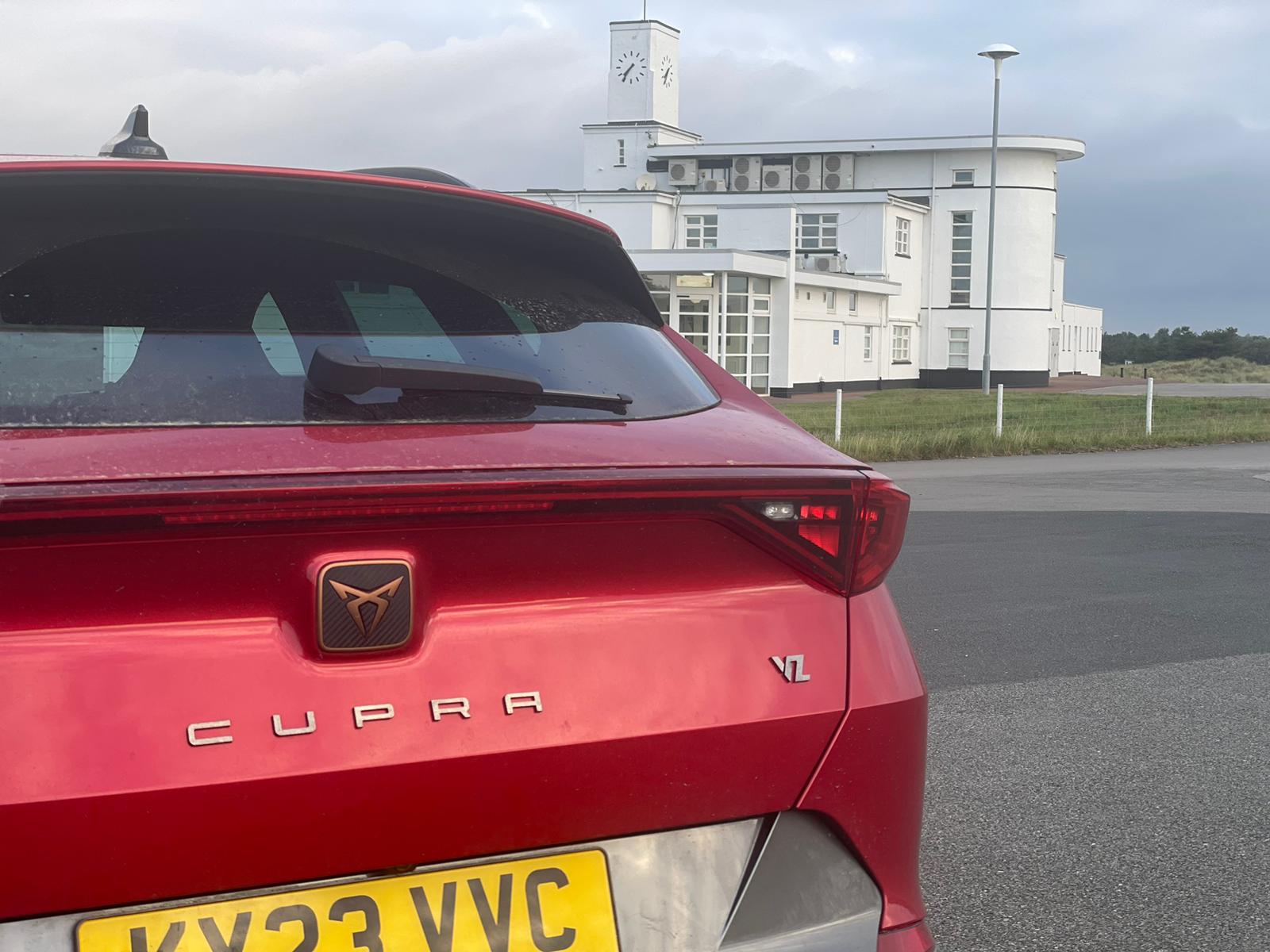 What's it like to drive then? Well, so far it's been a really pleasant experience. That Cupra button I mentioned earlier basically helps set the car up depending on your style of driving, or the mood you're in. There's the usual comfort mode for everyday driving, then a sport mode for more spirited motoring, then press it again, and it kicks into Cupra mode. Now if you're flicking through these settings with the engine running, you'd notice a distinctive change in the engine noise, as it starts to burble and crack a lot more.
Obviously, this is all artificial, but it does add something to the car that makes it more of an occasion if you're driving in a more spirited fashion. Something I was able to take advantage of this month while we were driving around some countryside roads while filming with Fuzz Townshend for a Ssangyong project.
The steering is accurate and it really gives you the confidence to put the car where you want to at pace, and as you'd expect from the performance figures, it feels quick. Also the paddles behind the steering wheel mean changing gears manually is a much more involved experience.
The car we've got on test costs £48,835 and includes a couple of optional extras such as the Desire Red metallic paint (£885) and the Beats sound system (£435).