First Drive: The BYD Seal is the Chinese answer to the Tesla Model 3
Chinese car firm BYD is expanding its line-up with the new Seal saloon. Ted Welford tries it out in Munich.
What is it?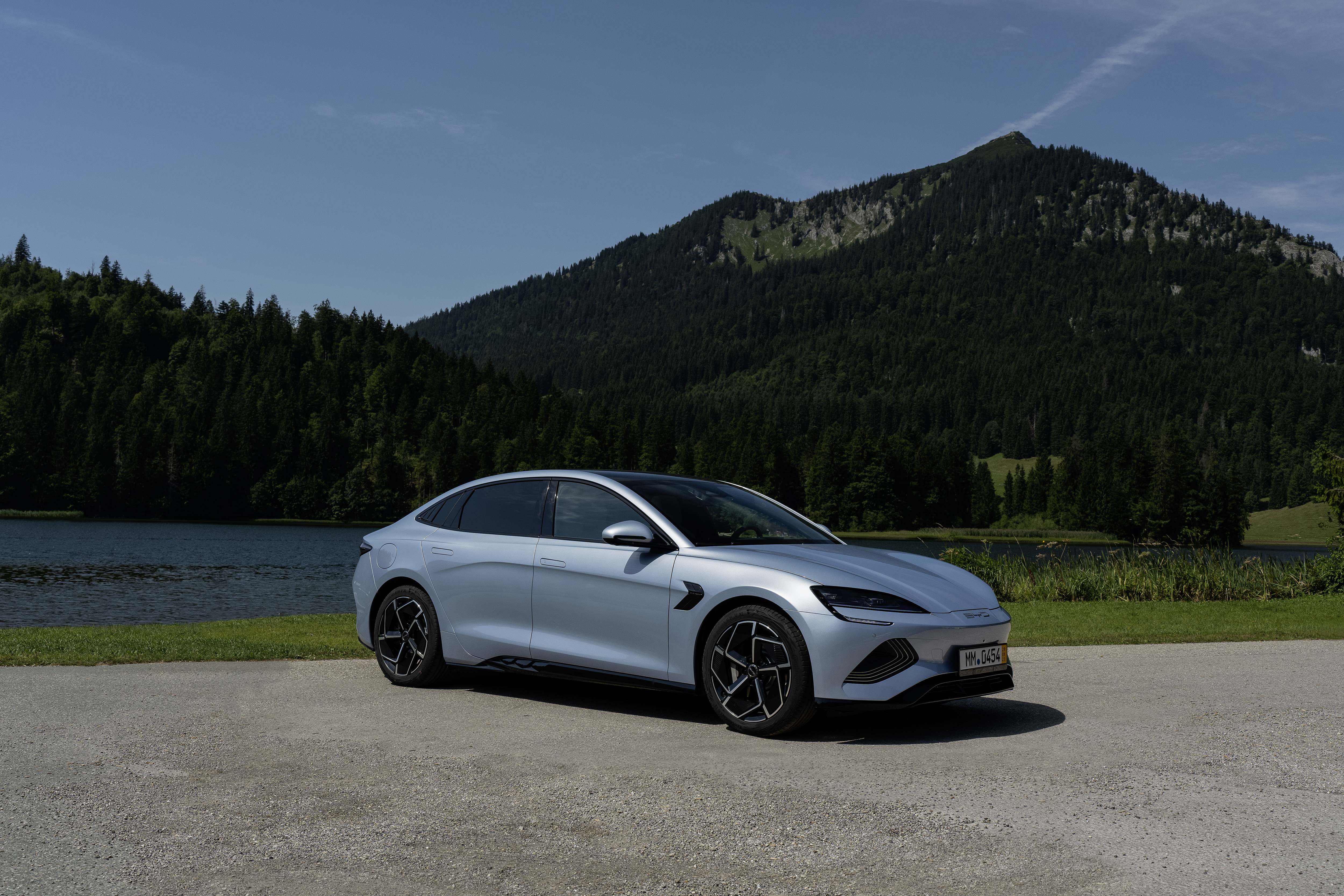 There have been some terrible car names over the years. The Vauxhall Adam comes to mind, as does the Mitsubishi Carisma – the latter being utterly void of its name. There's now a new entry for cars with questionable names – the Build Your Dreams Seal, or as it will be better known, the BYD Seal.
Joining the Dolphin (you can see what BYD is doing with its marine-themed names) and Atto 3 crossover, the Seal is this Chinese firm's answer to the Tesla Model 3, a car that has dominated the electric saloon market since its introduction. Does the Seal stand any chance next to the competition, however?
What's new?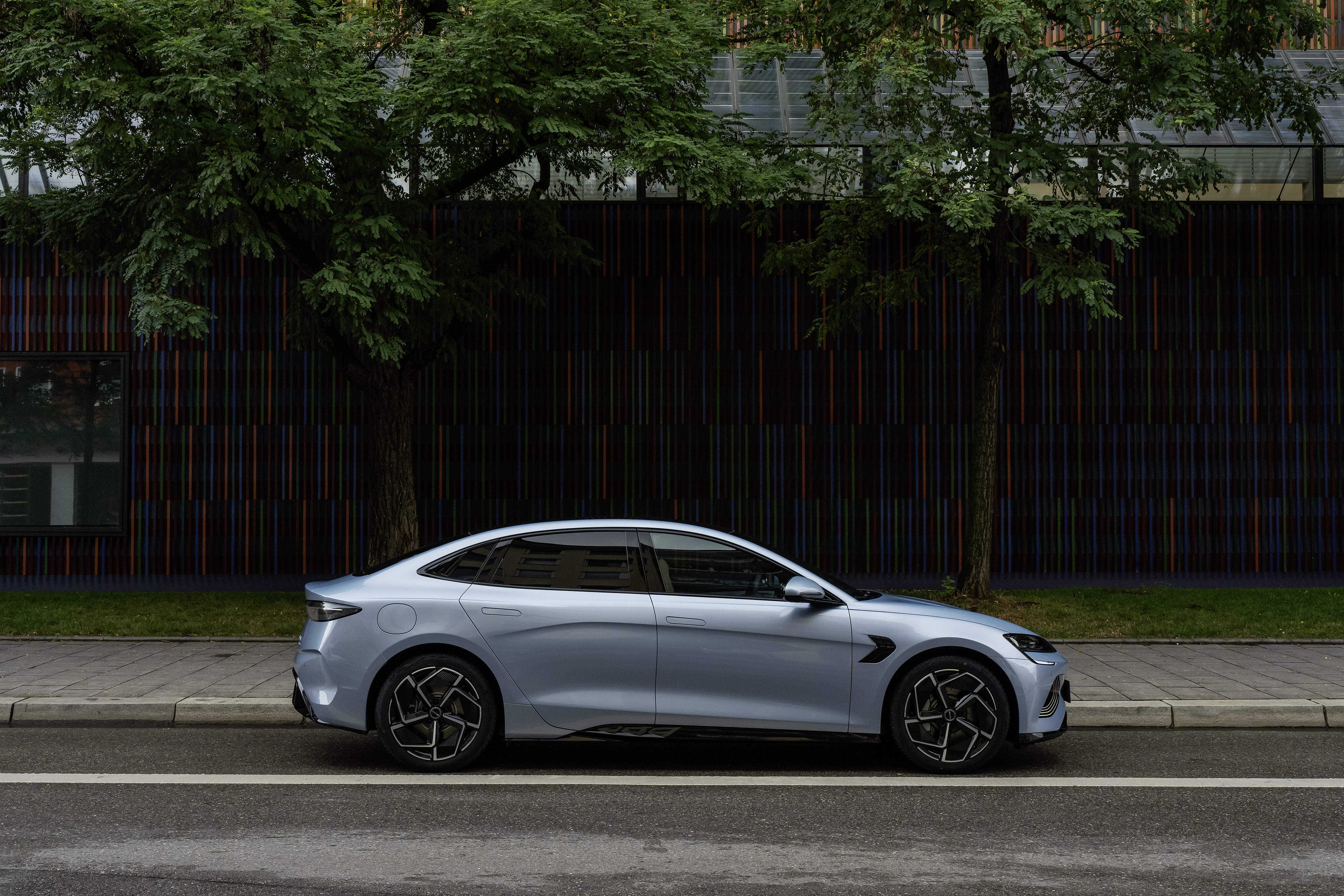 BYD is fairly new to the UK market, having only introduced its first model, the Atto 3, earlier in 2023. You'll likely have never heard of this manufacturer, but it's a big deal globally as it's the largest maker of 'new energy' vehicles, which includes plug-in hybrids and EVs. More than Tesla, in fact.
With BYD starting out in life in 1995 as a battery manufacturer, it's almost unique in the automotive world in the fact it makes all its EV batteries itself, and therefore isn't restricted by parts shortages in the same way other car firms are.
What's under the bonnet?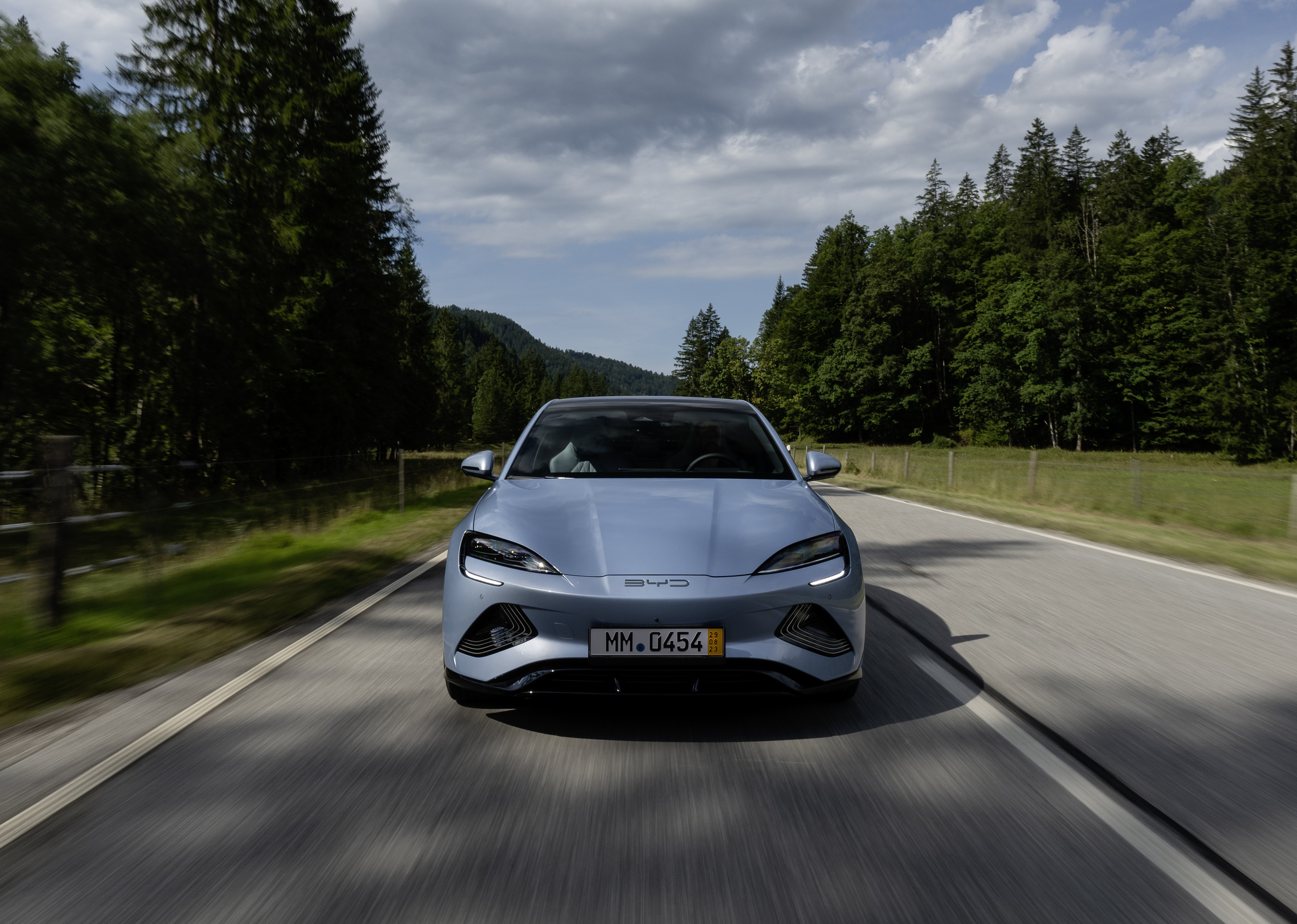 You'll be able to choose the Seal in two guises – a rear-wheel-drive model or an all-wheel-drive. Both share the same 82.5kWh battery too.
With the rear-wheel-drive model, known as the Design, it comes with a single motor producing 309bhp, and with a 0-60mph time of 5.7 seconds, it's hardly slow. But the headline-grabbing version is the all-wheel-drive 'Excellence', which gets a second motor and takes the power up to an impressive 523bhp. That allows for a 0-60mph time of just 3.6 seconds.
In terms of range, that big battery brings a range of up to 354 miles in the rear-wheel-drive model, reduced to 323 miles if you choose the all-wheel-drive car. When it comes to charging, the Seal can DC rapid charge at up to 150kW, meaning a 30 to 80 per cent charge can take just 25 minutes. Rivals like the Tesla Model 3 and BMW i4 are able to charge quicker, however.
What's it like to drive?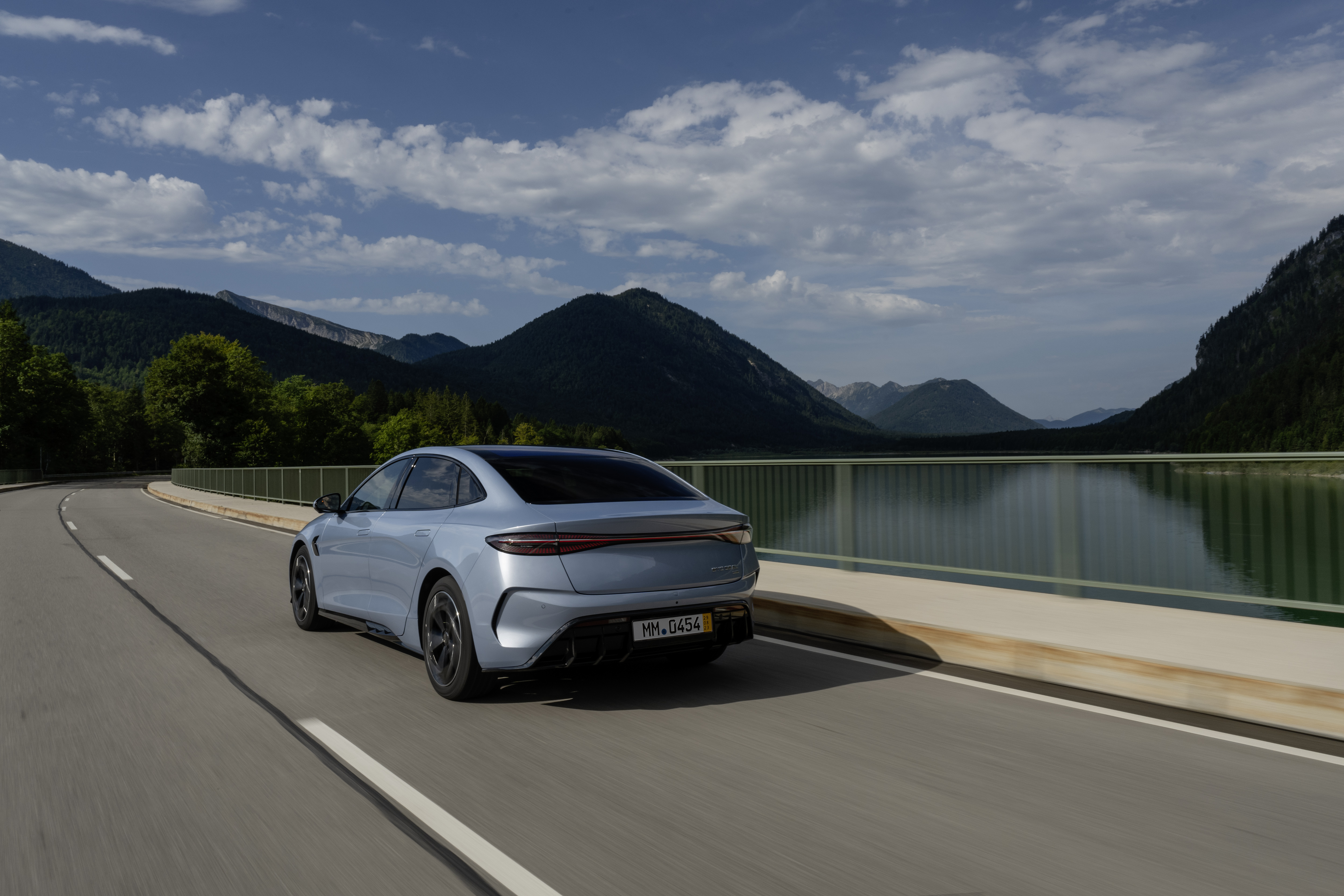 Things get off to a relatively conventional start in the BYD Seal. Unlike some rivals, there's a typical starter button, a relatively conventional gear selector and there's even a normal key. It's easy to get comfy, with plenty of electric adjustment for the seats and steering wheel.
Our drive was primarily in the all-wheel-drive model, known as the 'Excellence'. This rides on semi-adaptive suspension, and it's generally quite comfy, though can it feel fidgety over certain road imperfections. What can't be faulted is the refinement. Even by EV standards, the Seal is unbelievably quiet.
We didn't get much chance to push the Seal as the weather on our German route was definitely more suitable to seals of the sea than the car world, but it seemed to handle tidily with little body roll to report. With more than 500bhp, it's suitably brisk as well, though has a very smooth pick-up, and doesn't physically launch you back into your seat like other EVs with this kind of power do.
How does it look?
Given BYD is a new brand for the UK, at first the Seal can look a bit like a mash-up of other products, albeit not deliberately. The rear looks quite similar to a Model 3 (a passer-by on our drive asked if it was the new Tesla, in fact), while the front definitely has a bit of the Hyundai Ioniq 6 about it.
It's overall a smart-looking car to our eyes, though, with good proportions and stylish lights giving it a noticeable presence. One thing worth noting is that all of BYD's products so far have been emblazoned with 'Build Your Dreams' lettering across the rear, which wasn't well-received in Europe. This has been taken off now in response, but it does look a little odd with no central brand emblem at the back.
What's it like inside?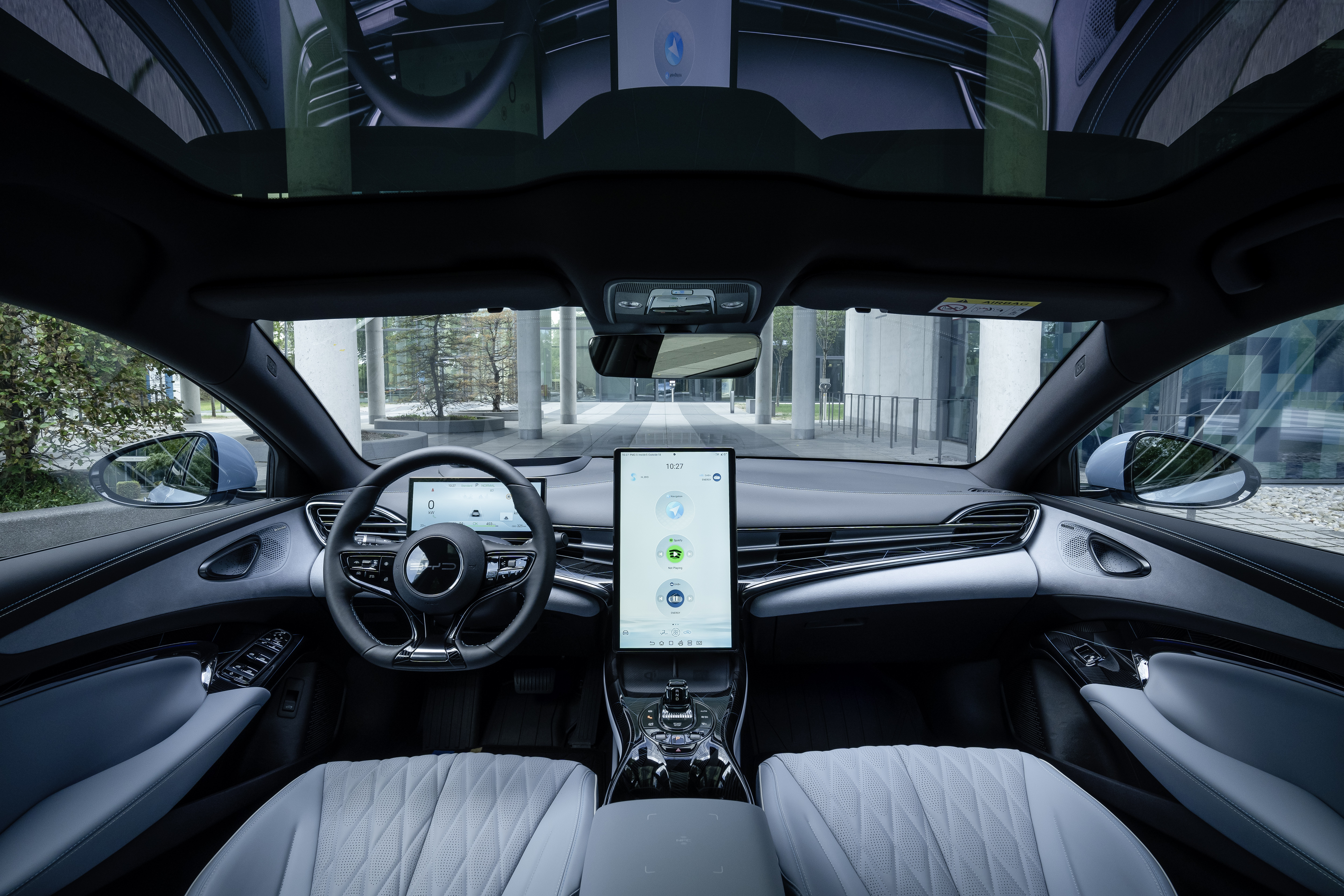 Head inside this BYD and it's clear this Chinese tech firm's influence – as a side note the firm manufactures half the world's iPads. There's a huge 15.6-inch touchscreen in the middle, which has a party trick of being able to rotate. It might seem gimmicky at first, but it works remarkably well both ways around, with certain features (navigation for example) working best in the portrait position. Due to the sheer number of elements and controls that the screen manages, it can take time to adjust to, however,
The cabin quality is generally very good, and certainly feels a notch above the Tesla Model 3, with soft-touch materials largely used throughout the cabin. In terms of space, treat the Seal as a four-seater and there's more than enough room for four adults, but because the middle rear seat is raised, many adults will find themselves resting their heads uncomfortably against the glass roof. You'll find more space in the back of the Tesla.
What's the spec like?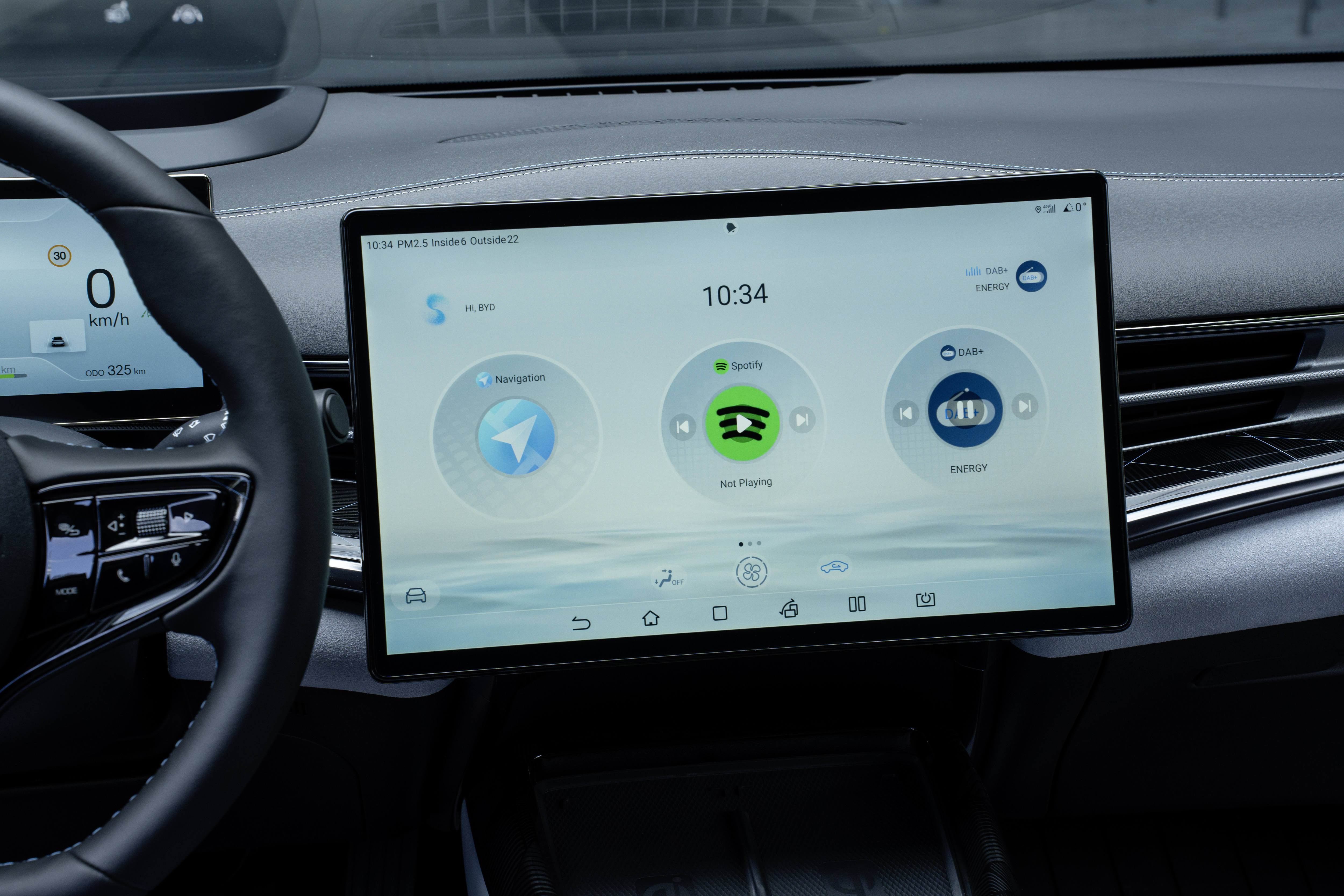 BYD's cars that are already on sale are very generously-equipped, and the Seal is no different. You've got plenty of high-end features included, such as quilted leather seats that are both heated and ventilated, large 19-inch alloy wheels and the stunning glass roof we've already touched on.
There's also a great deal of driver assistance technology on offer, though this is perhaps our biggest bugbear with the Seal. While working fine on motorways, it's downright annoying on more 'normal' routes, with traffic sign recognition constantly saying 'you're over the speed limit' when it's relying on road signs you've already gone past several hundred metres ago. The aggressive lane assist is bordering on dangerous too, almost swerving us into an oncoming car at one point. We'd be defaulting to turning this all off as soon as you jump in the car.
BYD is yet to confirm pricing for the Seal, but we've been told it will be 'very competitive' next to the Tesla Model 3. Given that starts from £42,995, we'd expect it to marginally undercut that and cost north of £50,000 for the flagship all-wheel-drive model.
Verdict
The Seal is without a doubt the best car we've seen from BYD yet. Unlocking a new level of quality and performance we've previously seen not from the Chinese newcomer, it's a car that brings real promise.
Challenging a car as good and popular as a Tesla Model 3 will always prove a challenge, especially with BYD not having that firm's network of EV chargers on its side. But with a similar level of tech to the Tesla, as well as a higher-quality interior, we suspect it might make a few think of choosing something different. But it will ultimately come down to the price in a segment that is dominated by business customers.