A man dressed as a Domino's garlic and herb dip and a milkman carrying a delivery in honour of his late mother hope to break records as they run this year's London Marathon to raise money for charity.
The men are among a group of 71 participants hoping to set Guinness World Records (GWR) when they tackle the race on Sunday.
Jack Glasscock, 28, from Reading, who works in the Domino's creative department, will dress as a tub of their garlic and herb dip as he aims to become the fastest marathon runner dressed as a food jar or tub.
He has been told by officials at GWR that he will need to finish the marathon in under four hours to break the record, and said he is feeling both confident and nervous.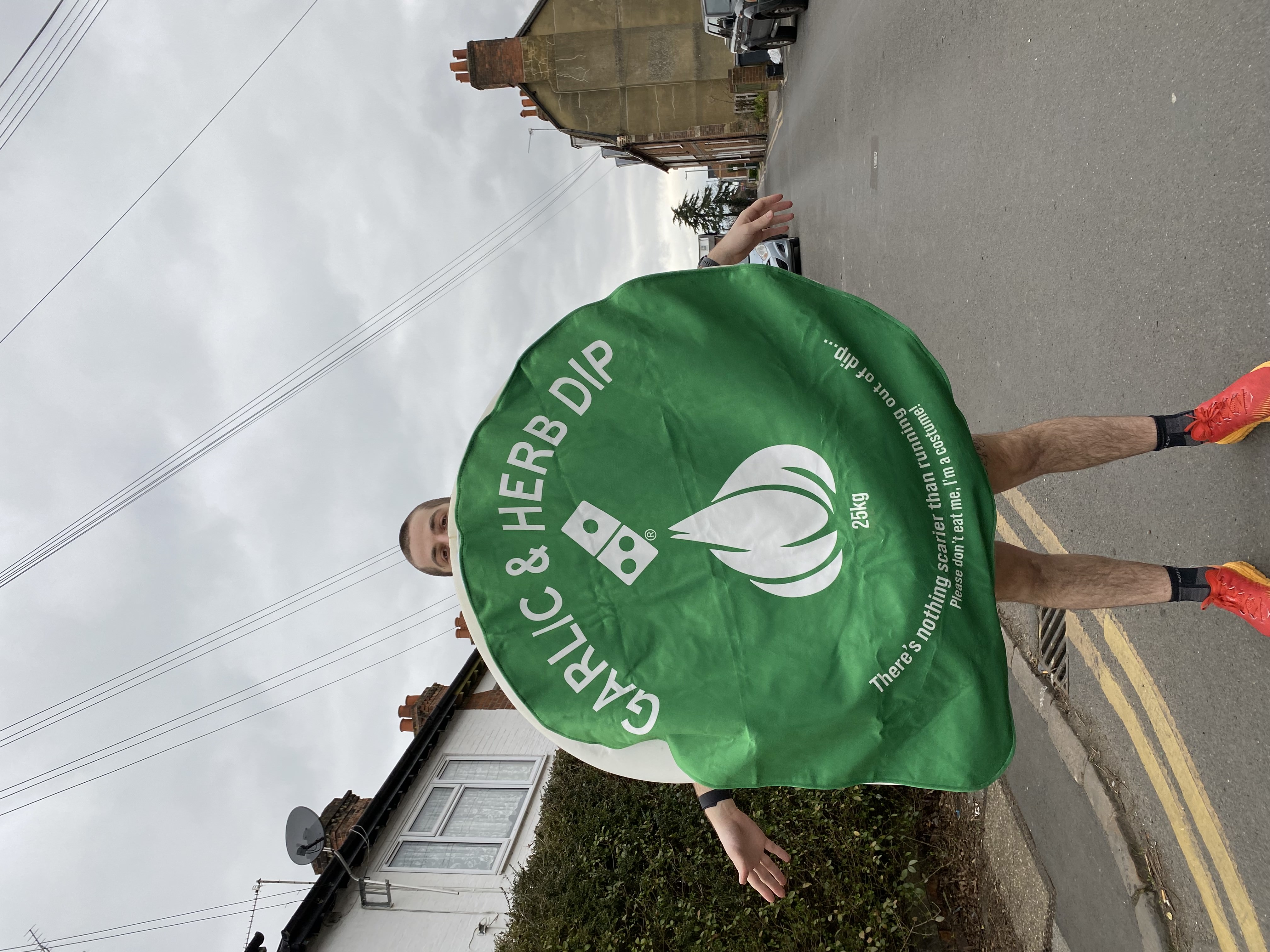 "I've been training so I could go out next weekend and run a 3.30 (three hours and 30 minutes) without the outfit on. I'm probably going to aim for 3.45, to give myself a little bit of a buffer," Jack told the PA news agency.
Mr Glasscock is no stranger to dressing up as the restaurant's popular dip having done so at Halloween, which sparked the idea to don the costume to run the London Marathon.
"For Halloween last year, there was this social idea to give away a couple of hundred of these outfits for Halloween, and everyone went mad for it", he said.
"We had a couple of them left over, and that's when the talking started about combining those two things.
"As soon as I heard that they had marathon places available, and (knew) I was a runner, those two things looped into my mind.
"The record was just a means to get as many eyeballs on it as possible.
"Domino's dip is obviously like this iconic thing. Everyone loves the dip – people are obsessed with it."
Jack had a larger costume custom-made, after GWR informed him that more of his body needed to be covered.
The money raised by Mr Glasscock will go towards the Teenage Cancer Trust (TCT) – a charity close to his heart. He has raised more than half of the £2,000 target so far.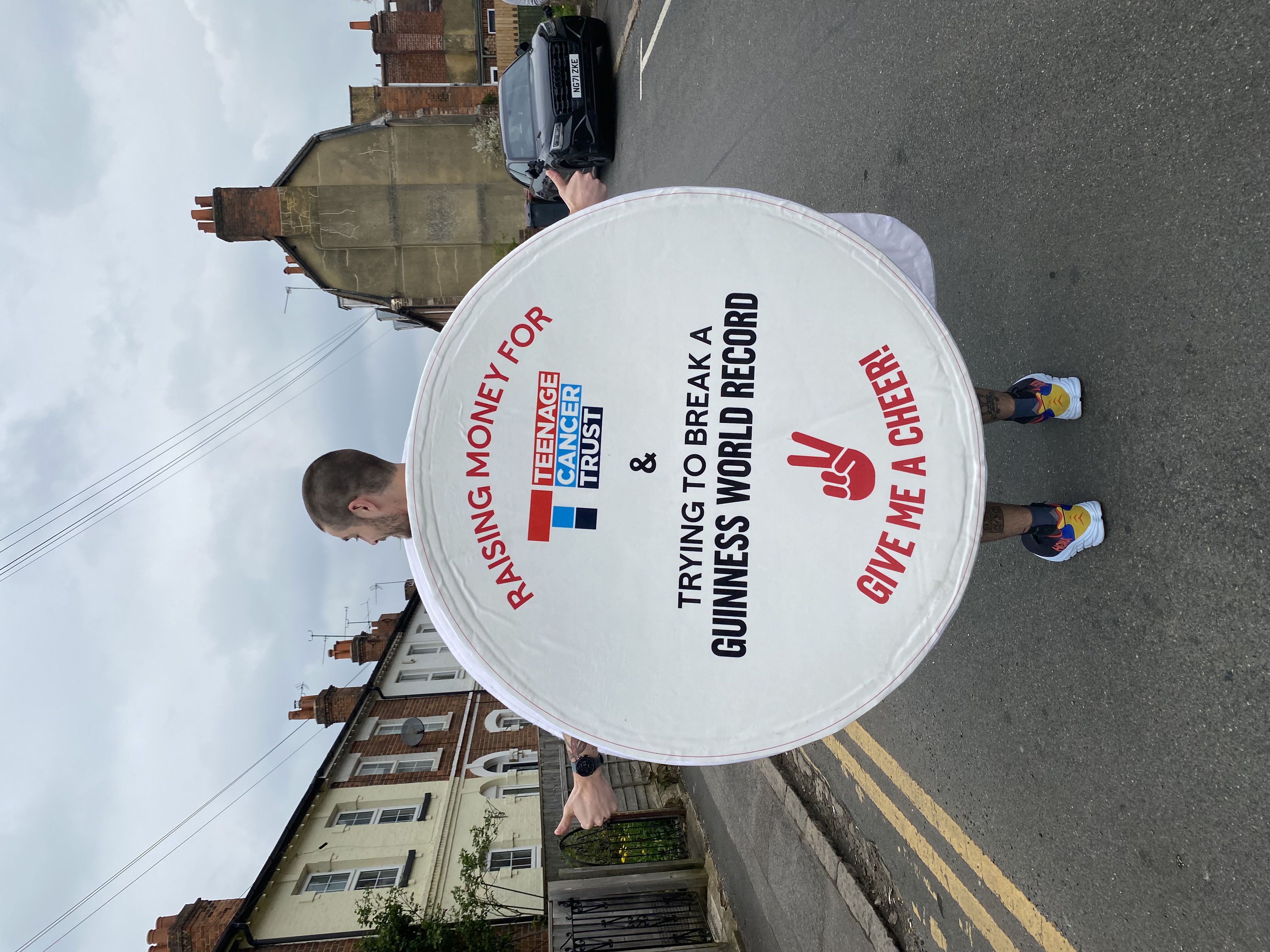 "I work very closely with some of the guys at TCT; they're obviously fantastic people and they do really amazing things, and I get to see quite closely and first-hand what they do to help young people out", he said.
"I've had experience when I was younger: one of my friends got diagnosed with a brain tumour when he was a teenager, so I can understand quite personally how alienating it can feel for someone of that age."
Mr Glasscock, who has run three previous marathons, including London back in 2019, said that particular event was "special" and that he is "always crying" when watching it on the TV.
He added: "(It's) every single walk of life you can possibly imagine, all on the same page, all doing really cool stuff, so it's a wonderful day."
Gary Qualter, from Exmouth, Devon, is also aiming to set a record on Sunday by completing the fastest marathon dressed as a milk deliverer.
The 56-year-old has worked as a milkman for 22 years and will race in his uniform to raise money for Cancer Research UK and fulfil the wishes of his later mother, Eileen.
Mr Qualter told the PA news agency: "She was aware of this plan. She was a big fan of my running, she used to attend races with me.
"Before she passed away, I promised her that I'd do absolutely everything I could to make it happen."
Mr Qualter will run with four plastic bottles of semi-skimmed milk as part of his his 1950s, American-style, all-white look, and has been carrying the water equivalent to practise.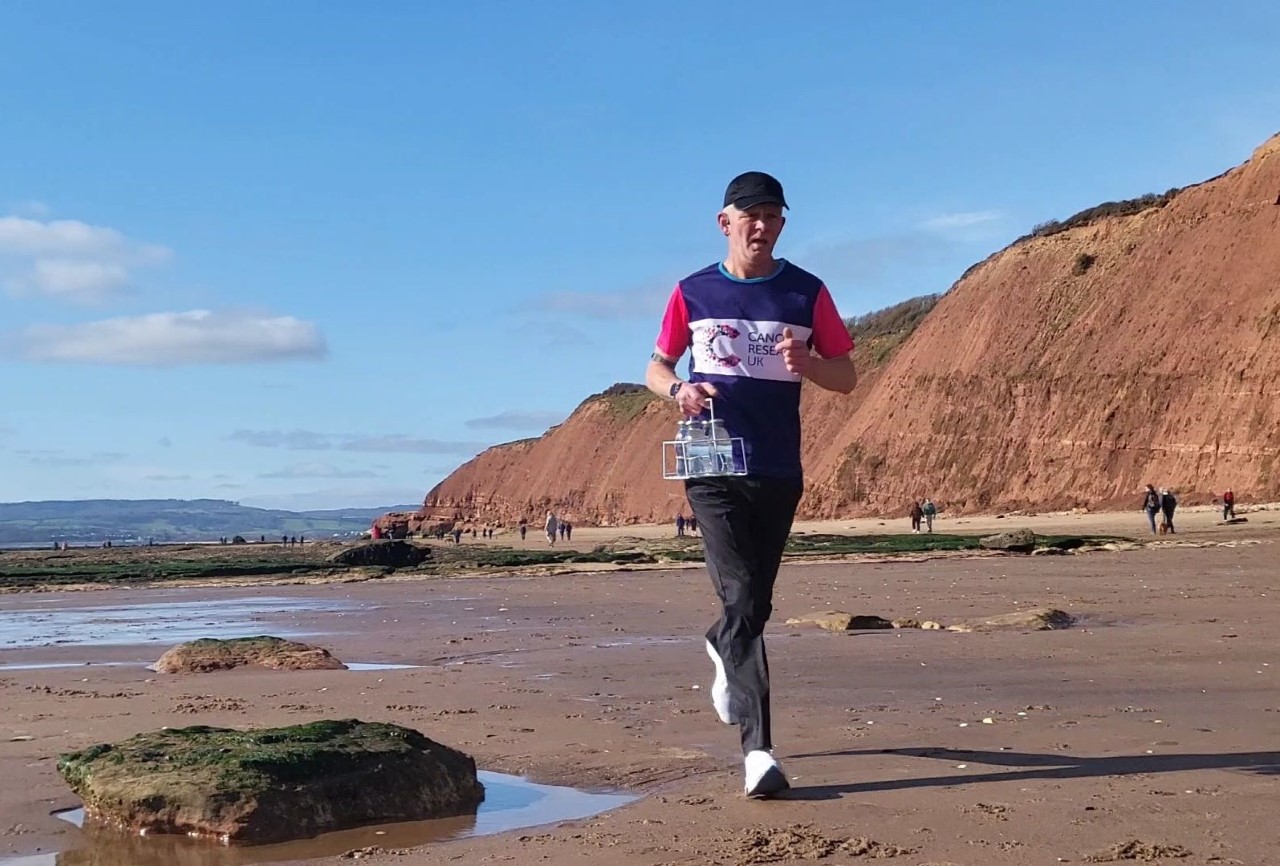 Customers on his round have shown huge support by giving "very generous" donations.
"I've had a leaflet made up and I've delivered one to each of my customers, telling them about my world record attempt, and they think it's a great cause.
"I was worried asking for donations – I'm well aware that we're in the midst of a cost-of-living crisis, but the response has been overwhelming," he said.
Mr Qualter completed a half marathon in his costume in March as a dress rehearsal, and said the reactions to his attire were extremely positive.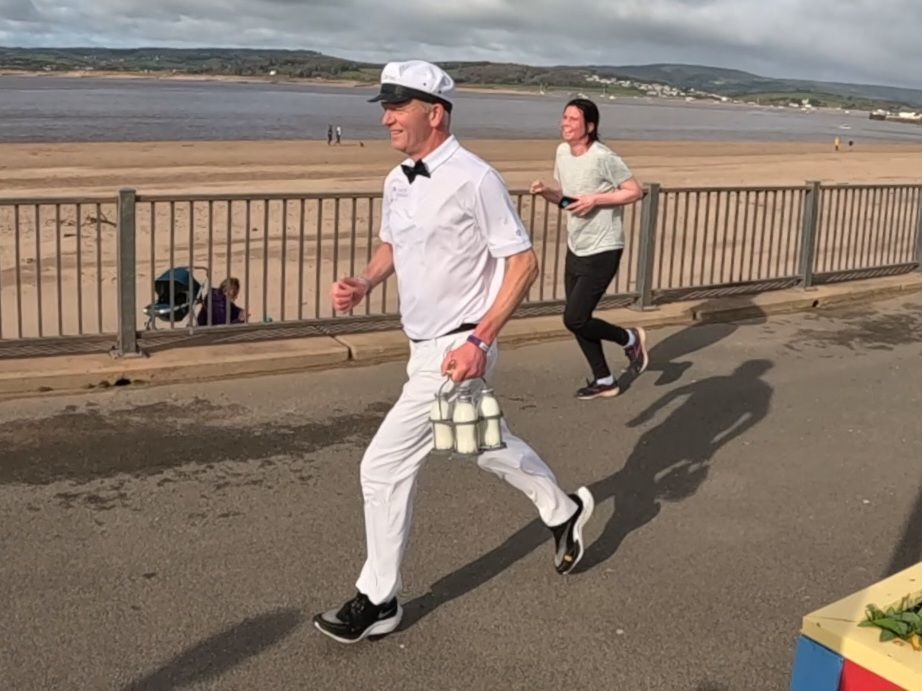 He said the London Marathon, the first marathon he completed back in 1992, is "one of the happiest, feel-good" events to participate in.
He added: "I think it's the closest thing the common man can experience to being in the Olympics.
"There could be hundreds of thousands of people on the streets, all cheering as you run through."
Donations can be made to either Jack Glasscock or Gary Qualter at 2023tcslondonmarathon.enthuse.com/pf/jack-glasscock andwww.justgiving.com/fundraising/therunningmilkman