'Diversity' is a word that gets thrown around in the fashion industry, and for many brands it's reduced to box-ticking and tokenism – but Rihanna champions inclusivity in everything she does.
First it was the Fenty Beauty make-up line which shook up the beauty industry with the sheer range of skin tones catered for, and now with her lingerie brand Savage X Fenty.
Even though the 30-year-old singer and businesswoman only launched Savage in May, its success has been astounding. Rihanna put on the lingerie brand's first ever fashion show in New York on Wednesday and it was an extravaganza – here's everything you need to know.
The theme
The show came at the end of New York Fashion Week, and was held at the Brooklyn Navy Yard. The sprawling set was like a futuristic garden of Eden – shrubbery was everywhere, as well as what looks to be a lab in the middle of the room.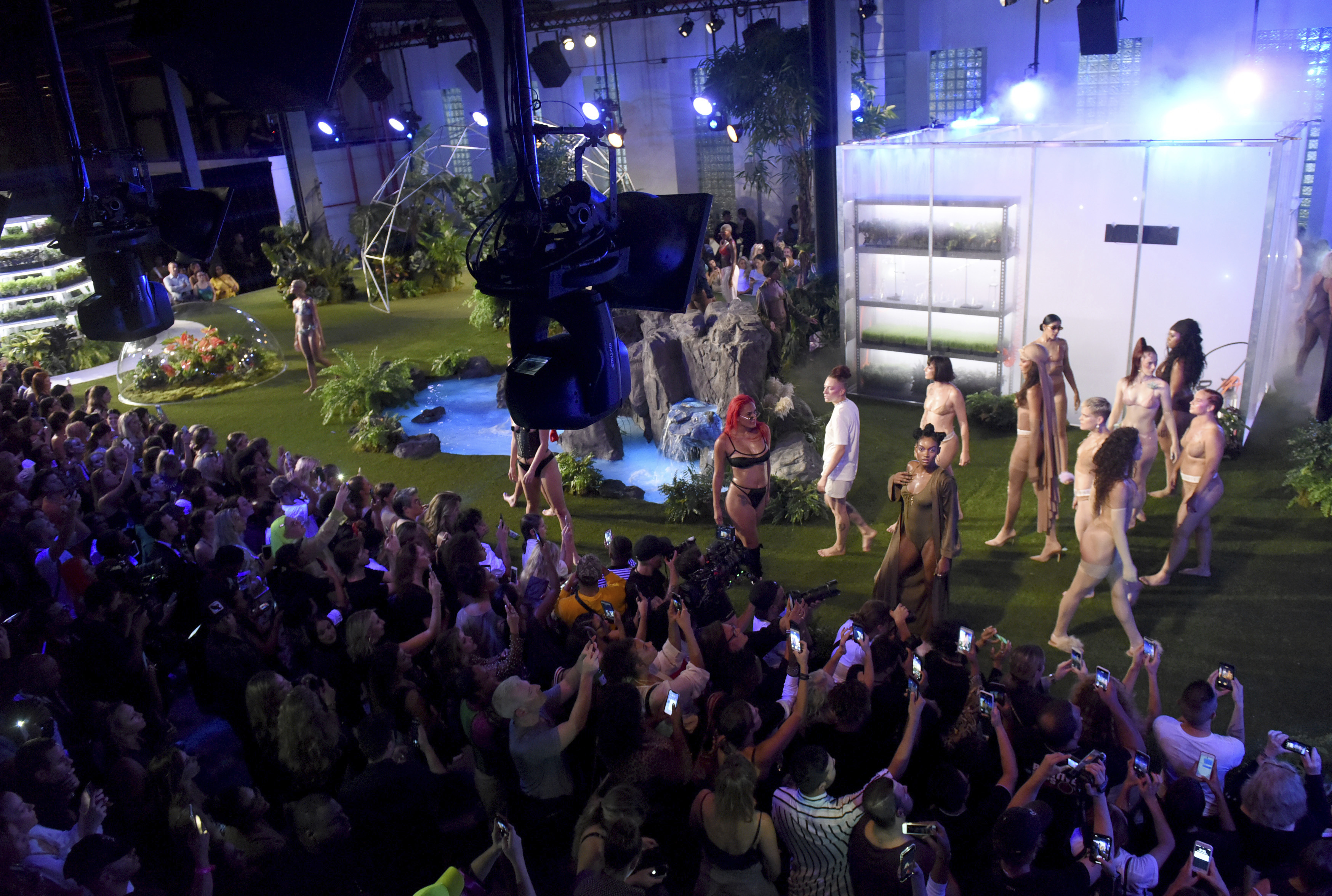 The overall feeling was a kind of dystopian future, with nature and science sitting side by side and eery techno music playing in the background.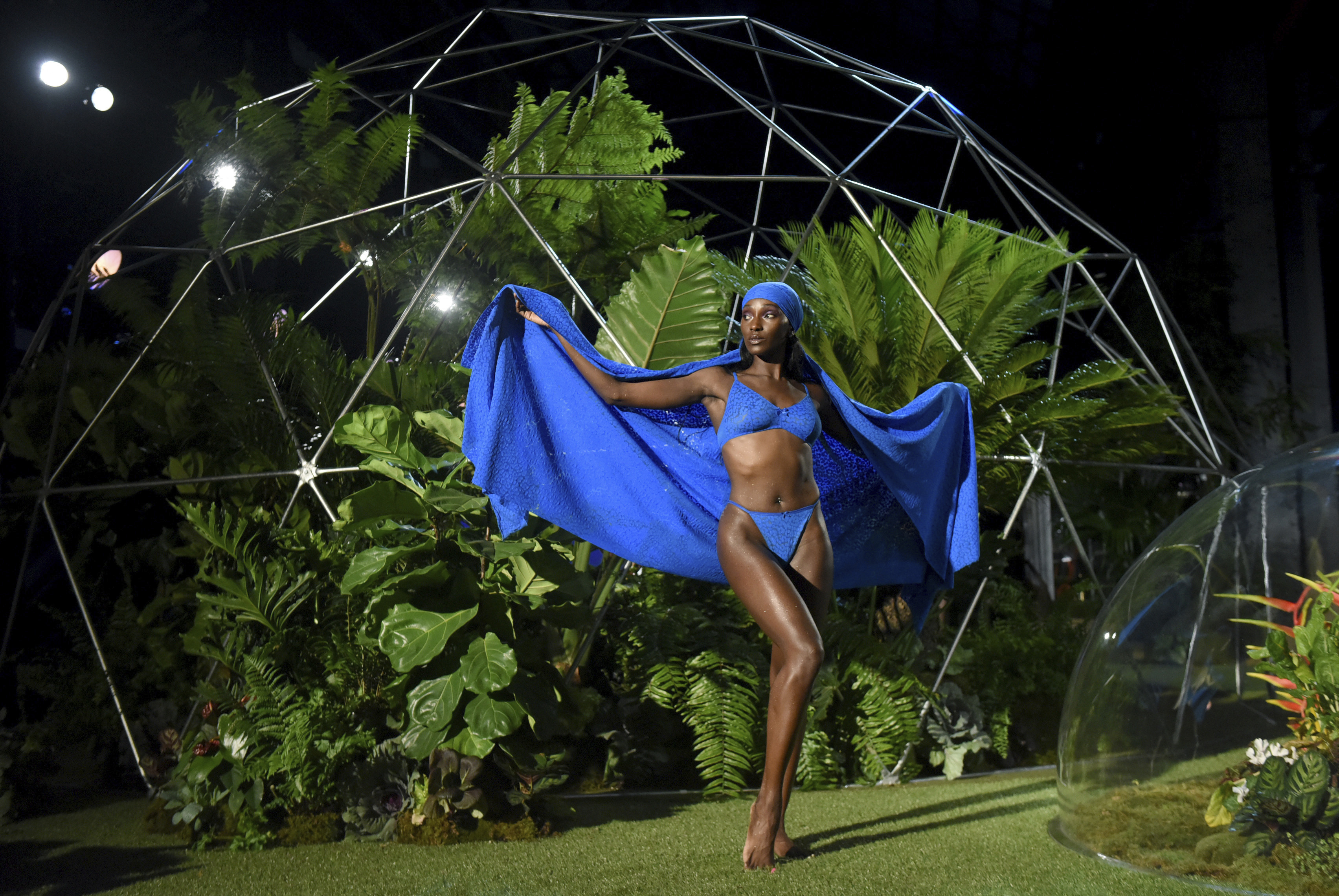 The models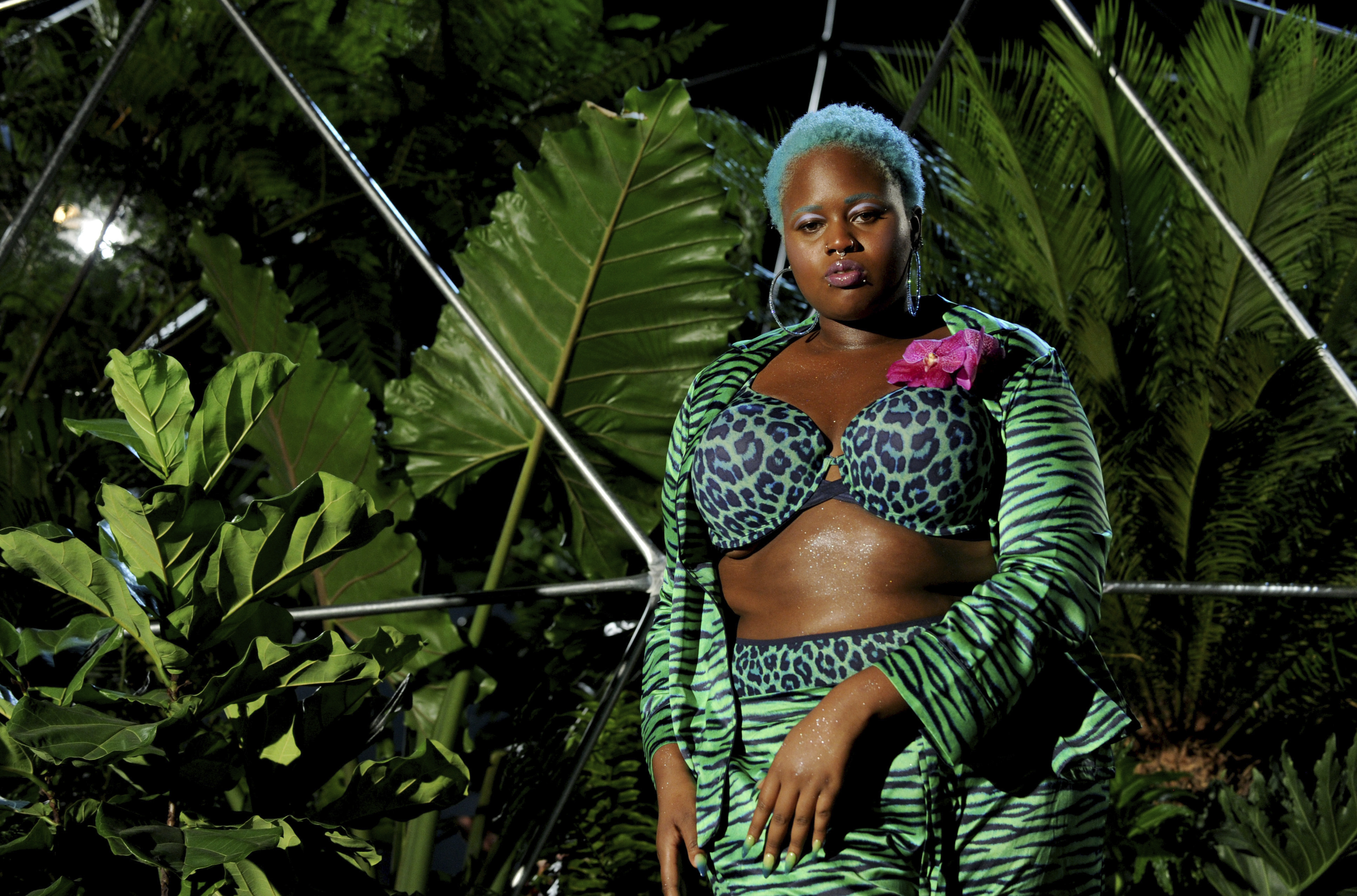 The range of women on the catwalk was unlike anything else you see in a classic fashion show. Alongside the expected household names – like Bella and Gigi Hadid – was a host of other talented models and dancers. Not only was the show racially diverse, but also hugely body positive with women of all sizes walking the show.
One of the most surprising things was the appearance of two pregnant women on the catwalk, including Rihanna's muse Slick Woods. This is a rarity in lingerie catwalks but Rihanna challenged all expectations of what's traditionally deemed 'sexy'.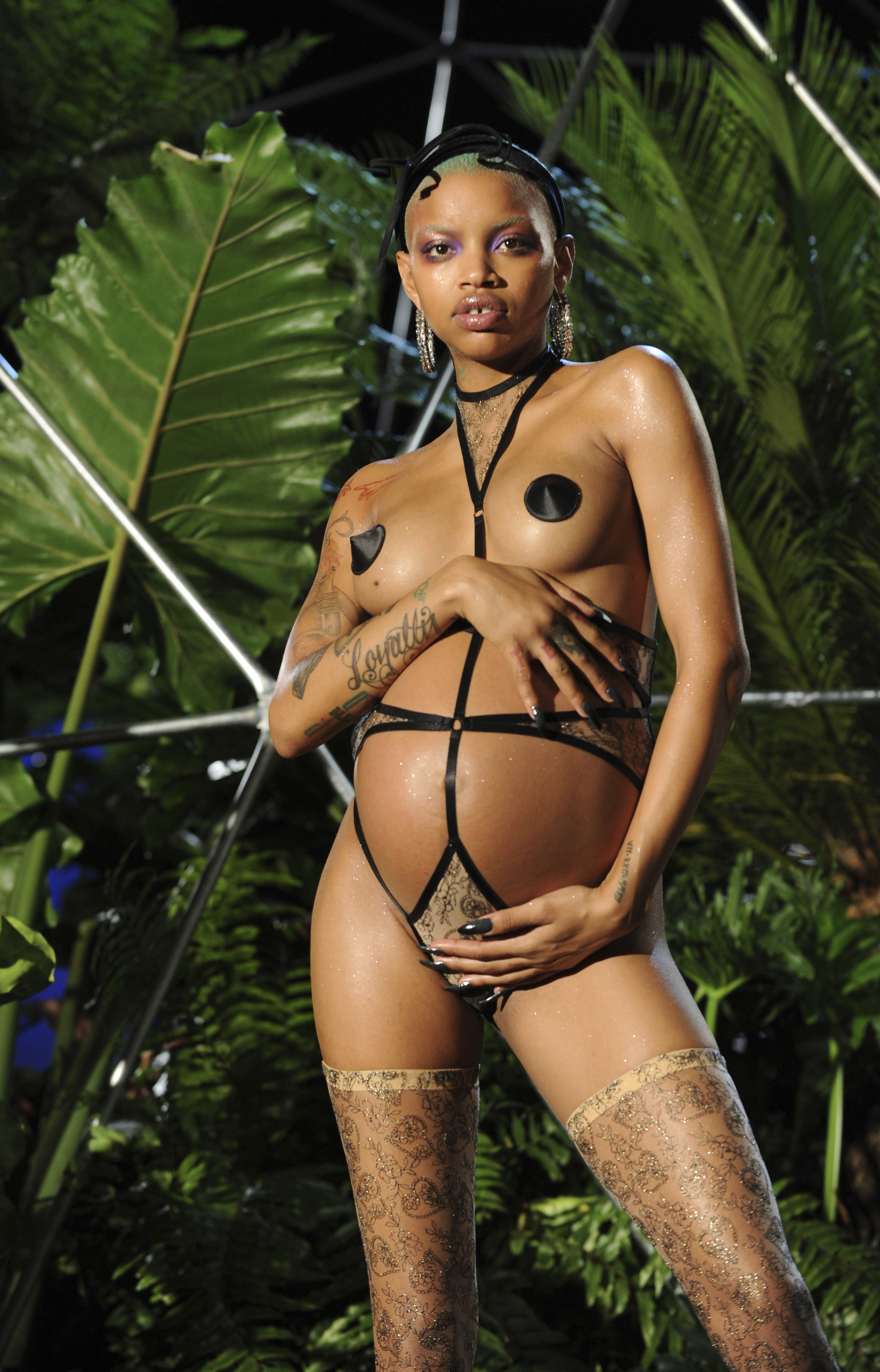 The clothes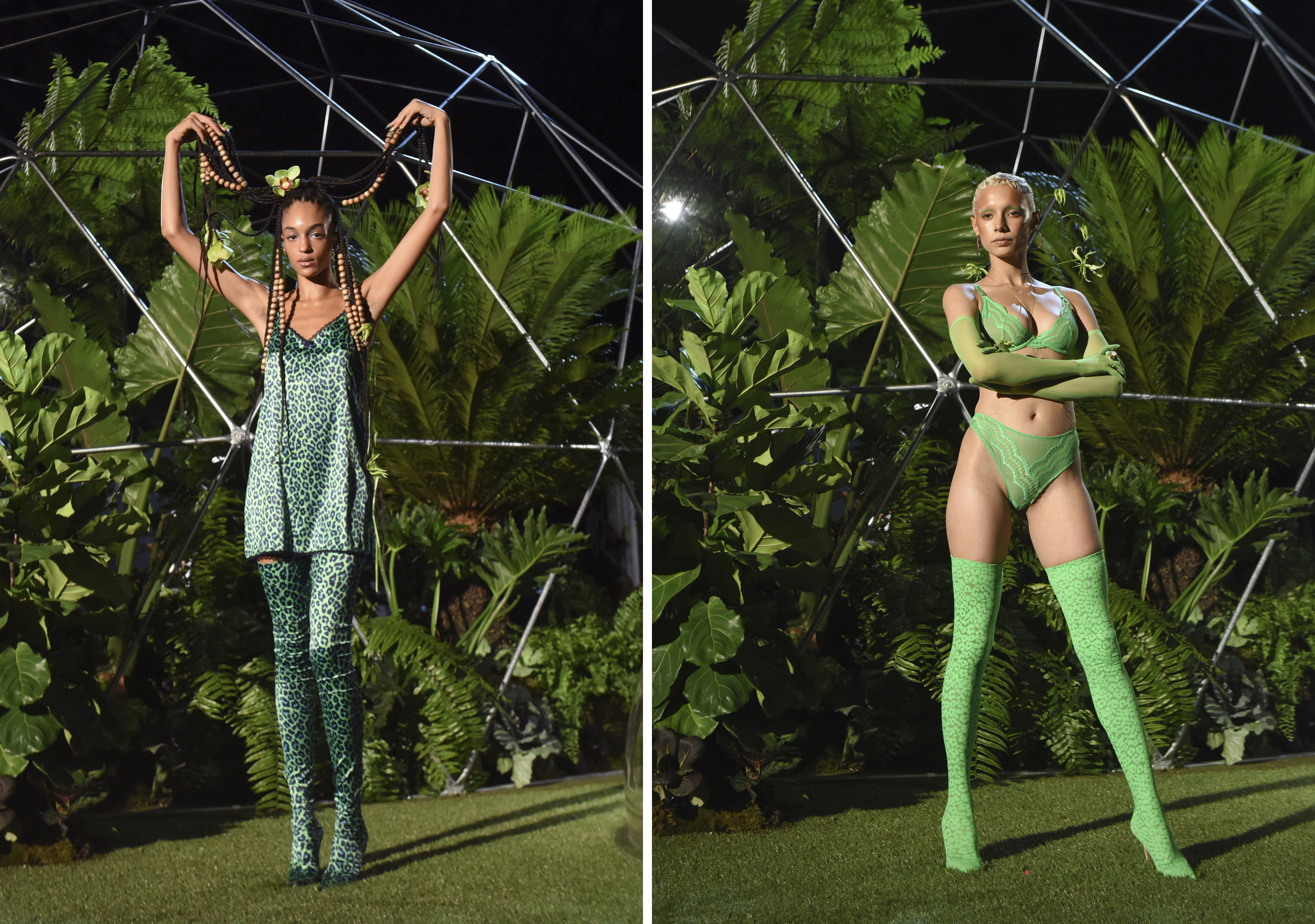 From plain bras and knickers to more complicated strappy numbers, sports bras and bustiers, there was a huge range of styles on show. Colours were varied and satin was aplenty, alongside leopard prints to fit in with the jungle background.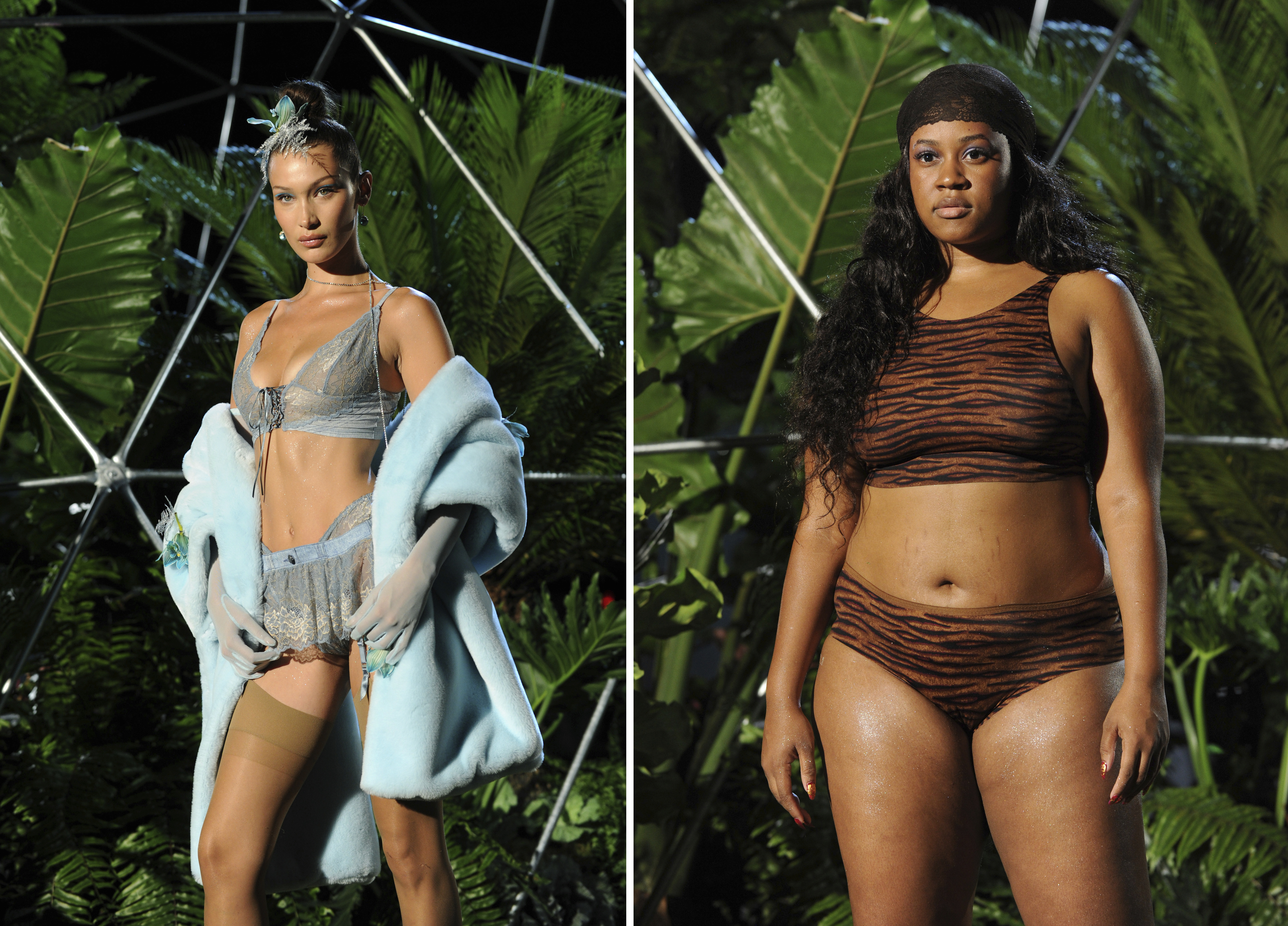 There's absolutely no doubt the brand's new line will sell incredibly well, but the response to the show wasn't about the collection at all.
The reaction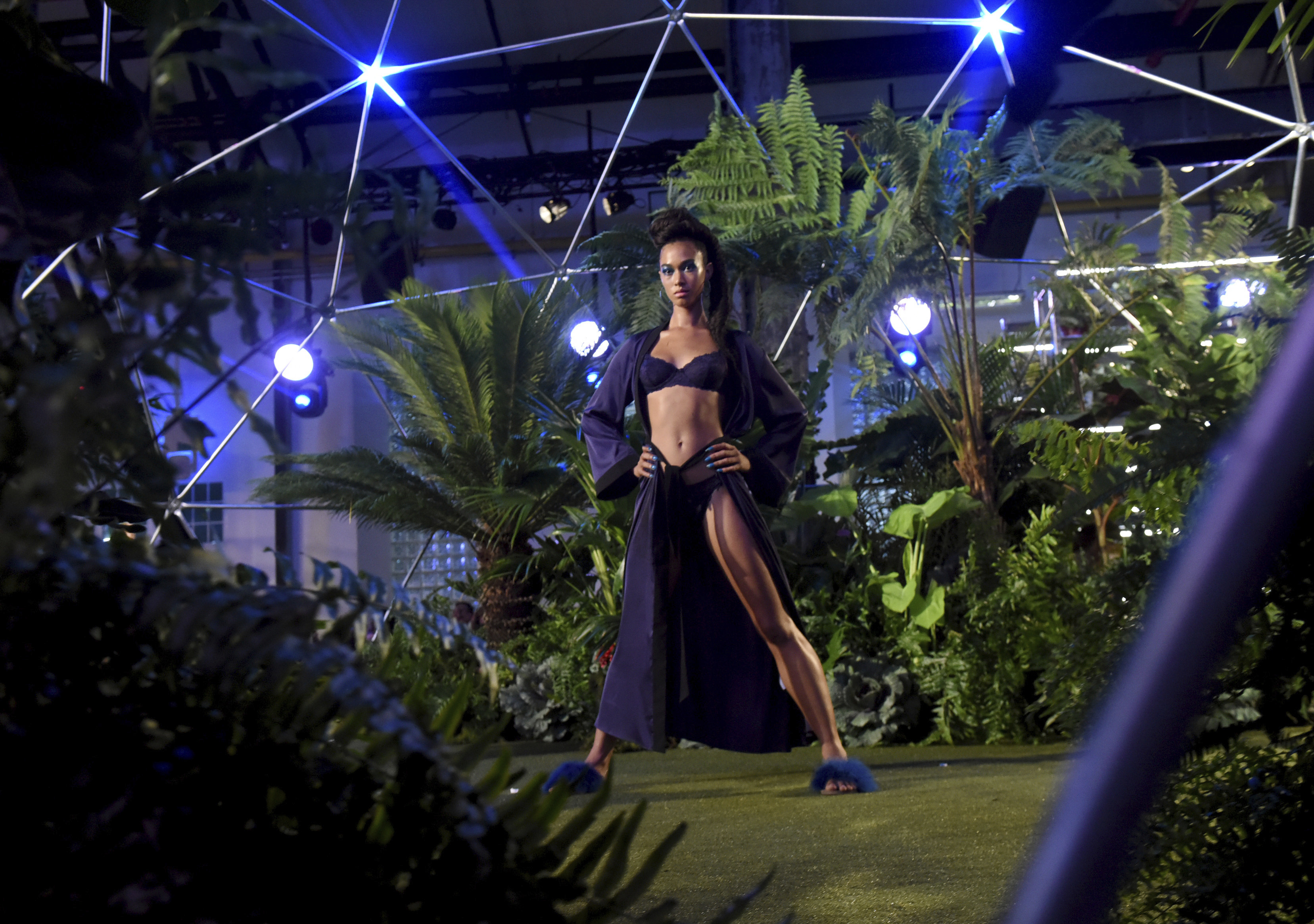 Ever since Rihanna launched Savage X Fenty the response has been hugely positive – fans love the fact she provides different types of skin-coloured underwear, catering to all the women who wear it. Now she's gone even further with such a diverse and body positive show.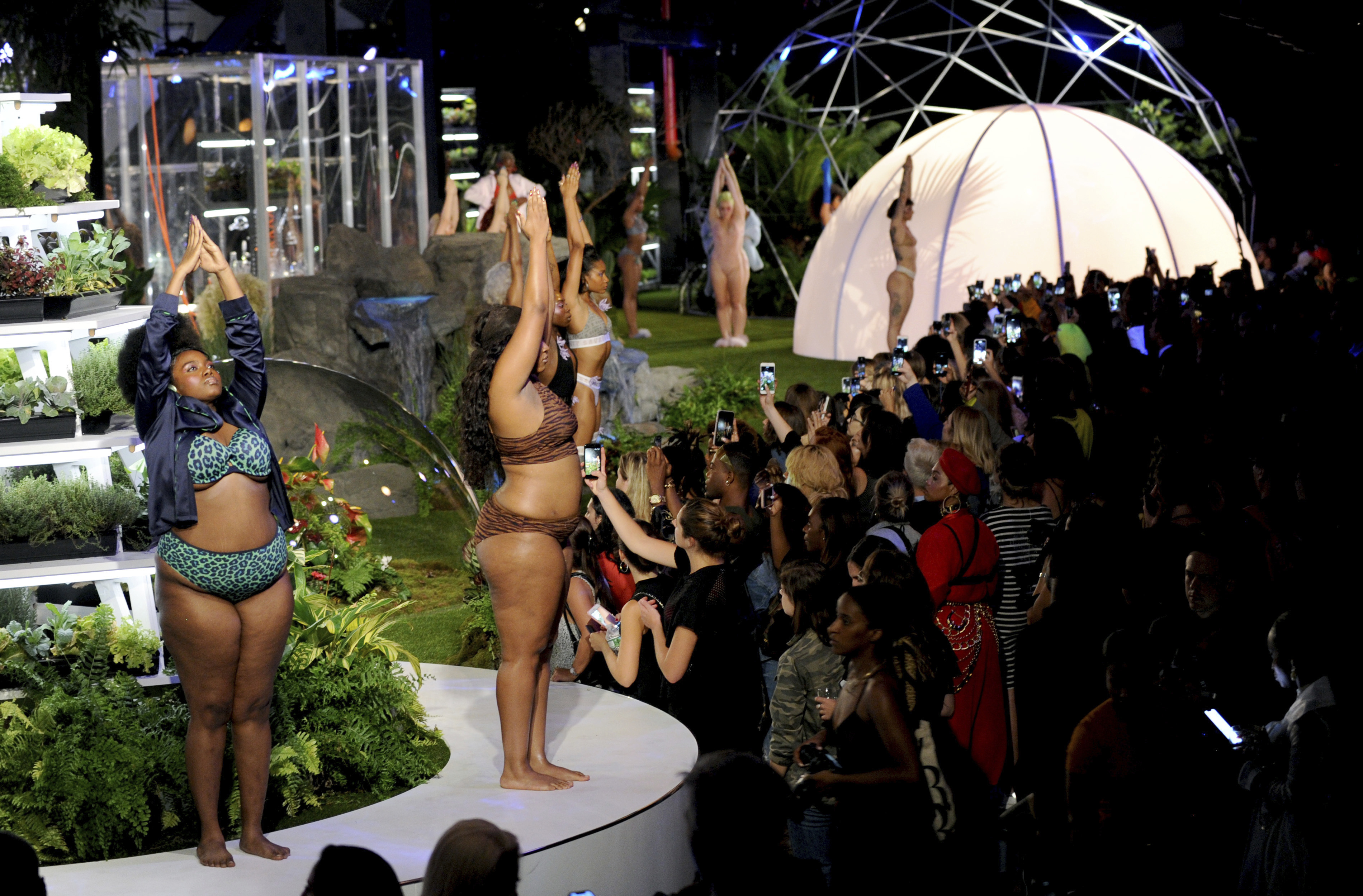 Victoria's Secret is arguably the most famous lingerie show in the world, and has just announced the cast for its annual catwalk in December – which notably doesn't include any plus-size models. Considering the casting for Rihanna's show, people can't help but compare the two.
The woman herself
Rihanna walked the catwalk at the end of the show to rapturous applause. Even though fans are clamouring for her to make more music, it looks like she's doing just fine excelling in all of her business endeavours.
"My mission is to just have women all over the world feel comfortable and sexy and have fun with lingerie," she said backstage after the show. "I think tonight was just one of those experiences that I wanted people to feel that energy. I wanted them to feel all the different body types, all the different women in different stages of their womanhood."