A dad has turned his sons into robot-fighting action heroes in a barn-storming action film shot entirely on an iPhone.
Brian Vowles, a 3D animator from Toronto in Canada, spent thousands of hours over more than four years producing the short movie Robot Attack, in which Dylan, six, and Brandon, seven, explore a post-apocalyptic wasteland and fight a giant robot.
Inspired by Hollywood blockbusters like The Road, Terminator, Stand By Me and hit series The Walking Dead, Brian wanted to bring a new twist to the end of the world: what would it be like if the central characters are two young boys?
The Vowles family answer is Robot Attack, an 11-minute film with the tag line "boys will be boys … even in the robot apocalypse".
Mr Vowles told the Press Association: "Boys are just incredibly dumb, it doesn't matter where they are or how much trouble they're in.
"The whole premise is that at the end of the world boys would still be farting on each other, pulling each others fingers and riding in carts. Still being boys, just at the end of the world."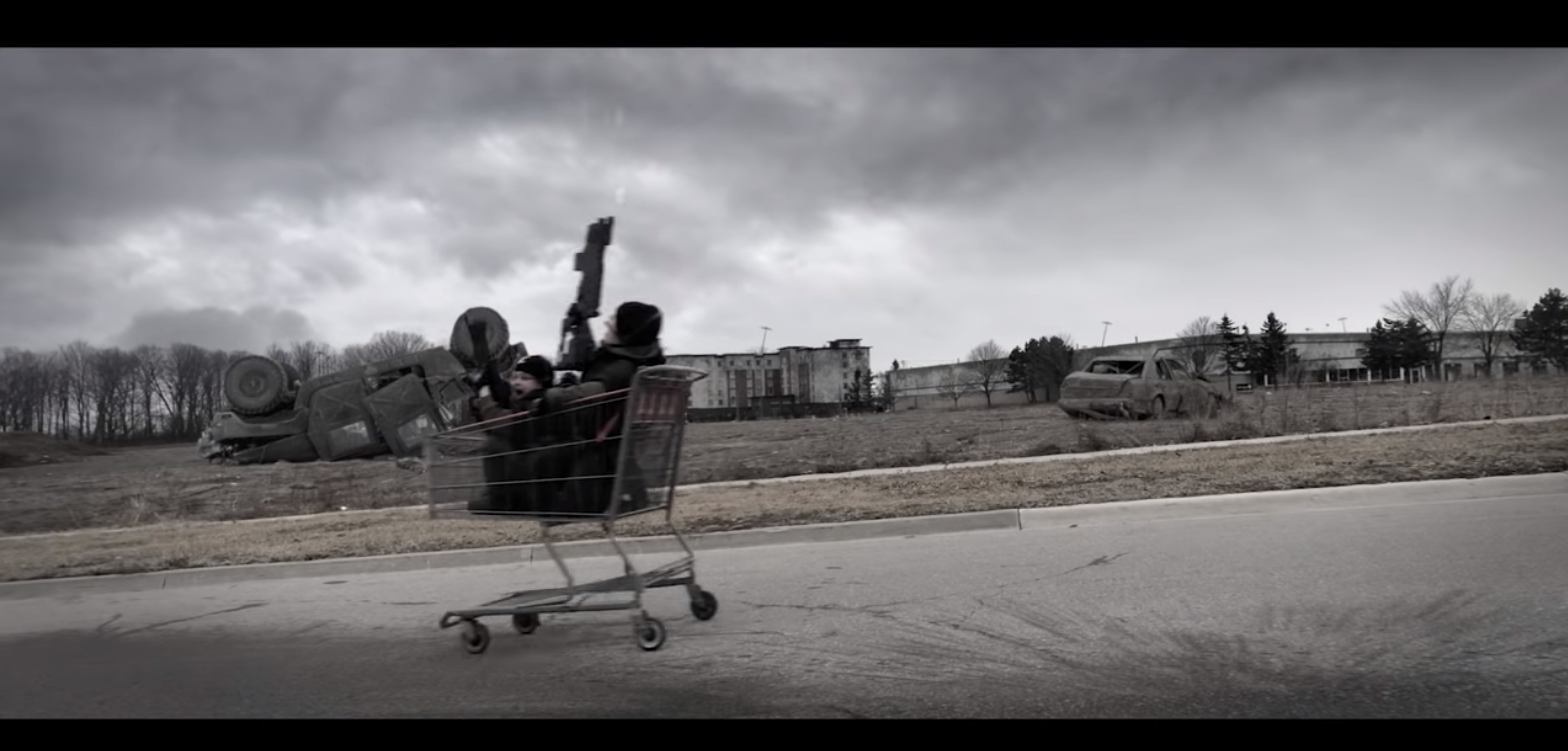 He wrote the plot with those foundations in mind and found the perfect location in a compound that started life as a prisoner-of-war camp, before being abandoned in 2008.
His boys, now nine and eleven, brought their own ideas to the production as well.
"In the scene when they explore the school, [Brandon] just turned to me and said 'wouldn't it be cool if this is full of skulls?'"
"And I thought 'yeah, it's kind of scary you thought of that but you're right that would be awesome'," he laughed.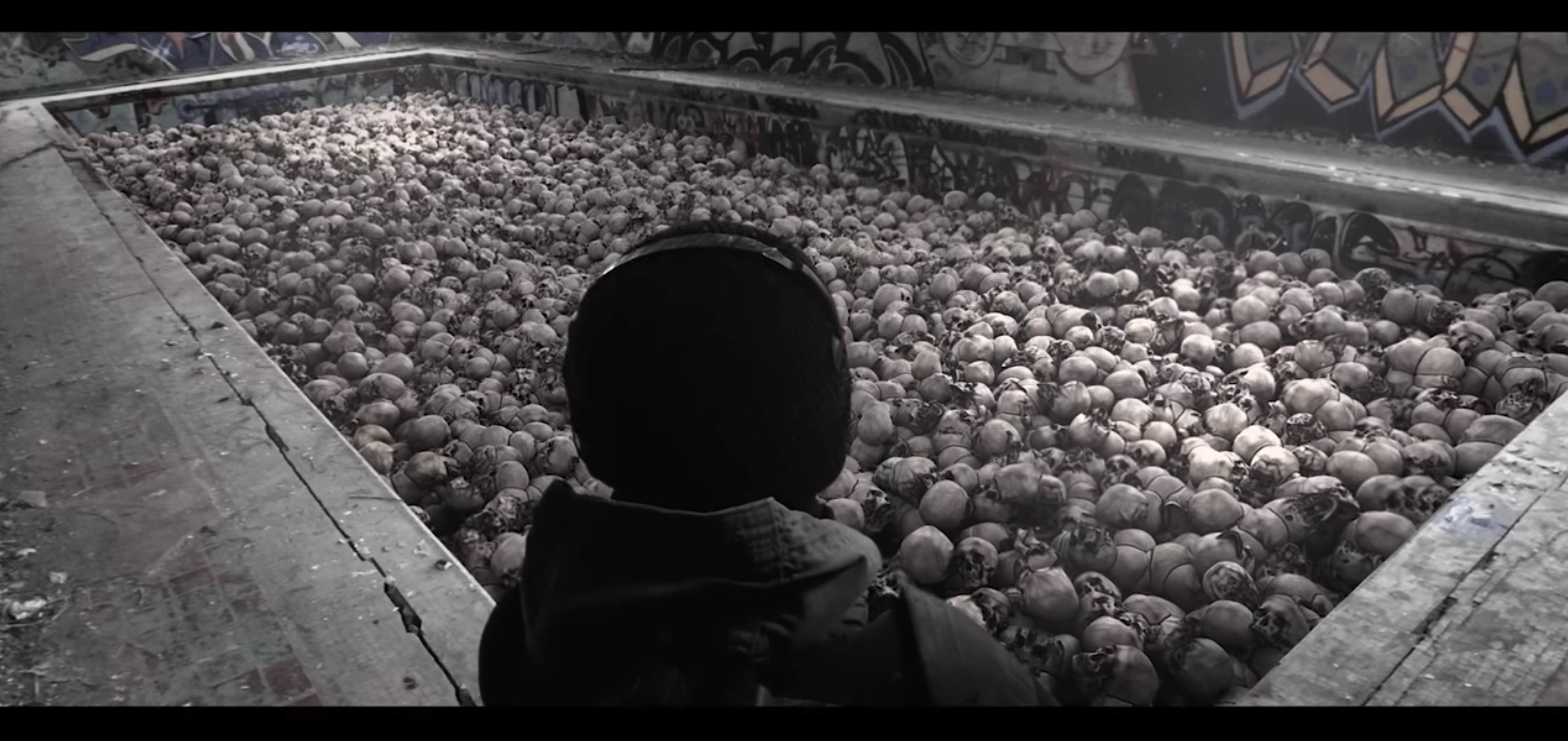 The first production meeting was held between the trio in May 2014. Most people in show business warn against working with children but Brian found his kids took to it naturally and enjoyed running through the ruins as their dad followed behind, filming on an iPhone.
The action wrapped in 2015 and Brian, who spends most of his time making 3D characters for children's TV shows, then spent the next three years painstakingly adding the effects between his day job and family life, squeezing in the hours whenever he could.
The whole family came together to watch Robot Attack on Sunday in an emotional showing at the local cinema.
"My dad was there and welling up just because he knows how much time and effort went in," he said.
"I think it was just overwhelming and had been in our lives for so long that it was done. Just to know that dad's not just crazy, toiling away in the dungeon. But it's finished."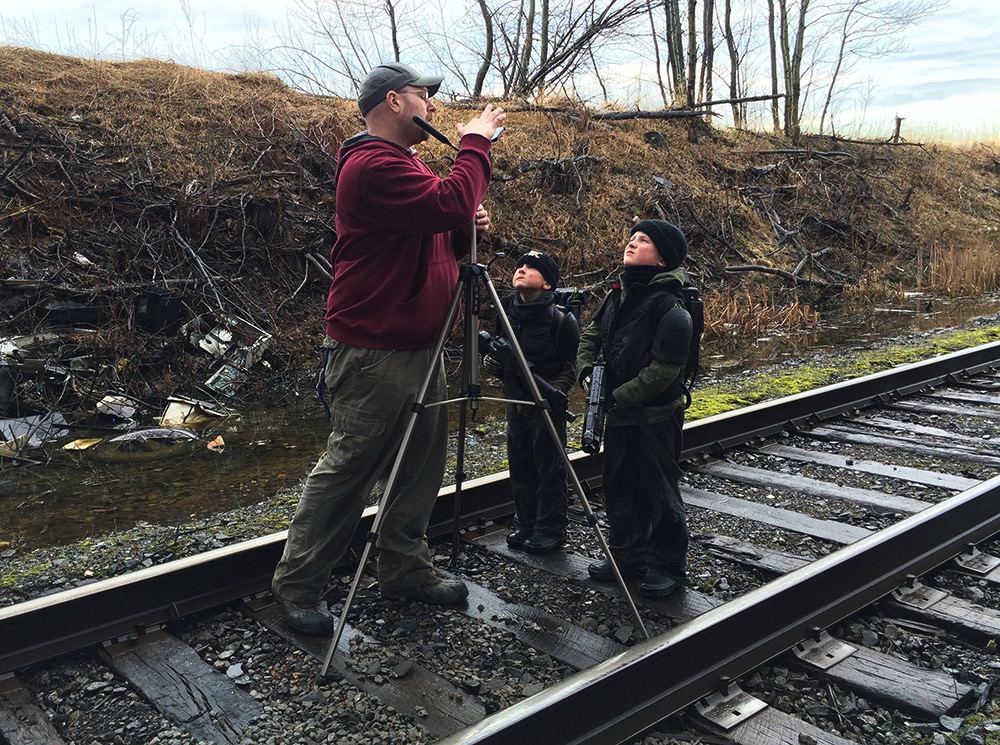 After the showing, Brandon came up to his dad and "had the lip quiver" before bursting into tears.
"He was proud, happy, kind of sad that it was over and they just blubbed."
Both boys have since watched it "hundreds" of times already, he said.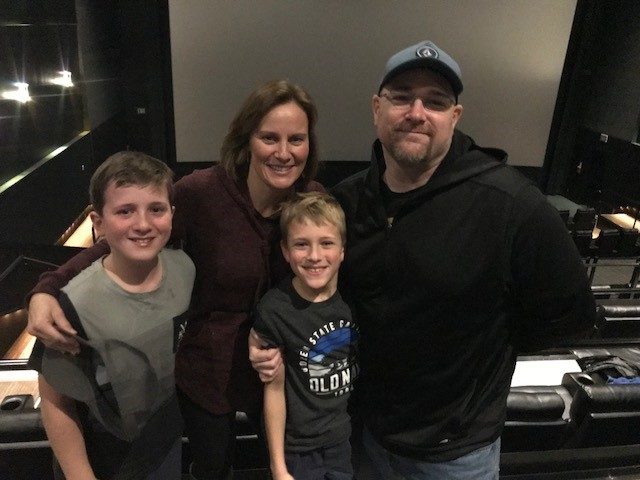 "In a few years they'll be teenagers and won't care and will probably hate it for a while. But then hopefully they'll come back to it when they are adults.
"To sit down in 30 years and watch it with their kids to show them what they were like as children, that would be pretty special I think."
Other budding film-makers can see behind the scenes and find out how Bryan made the film at www.robotattackmovie.com.