Audi updates Q4 e-tron with improved charging and more performance
Compact electric SUV can return up to 339 miles from a single charge.
Audi has introduced a 'comprehensive' range of updates for its Q4 e-tron compact electric SUV.
Available from September 25, the upgraded Q4 range will commence from £49,915, with all versions getting a 77kWh battery. However, Audi has optimised the battery so that quattro models can now accept a charge of up to 175kW, up from 135kW previously. Standard rear-wheel-drive versions continue to accept a 135kW charge.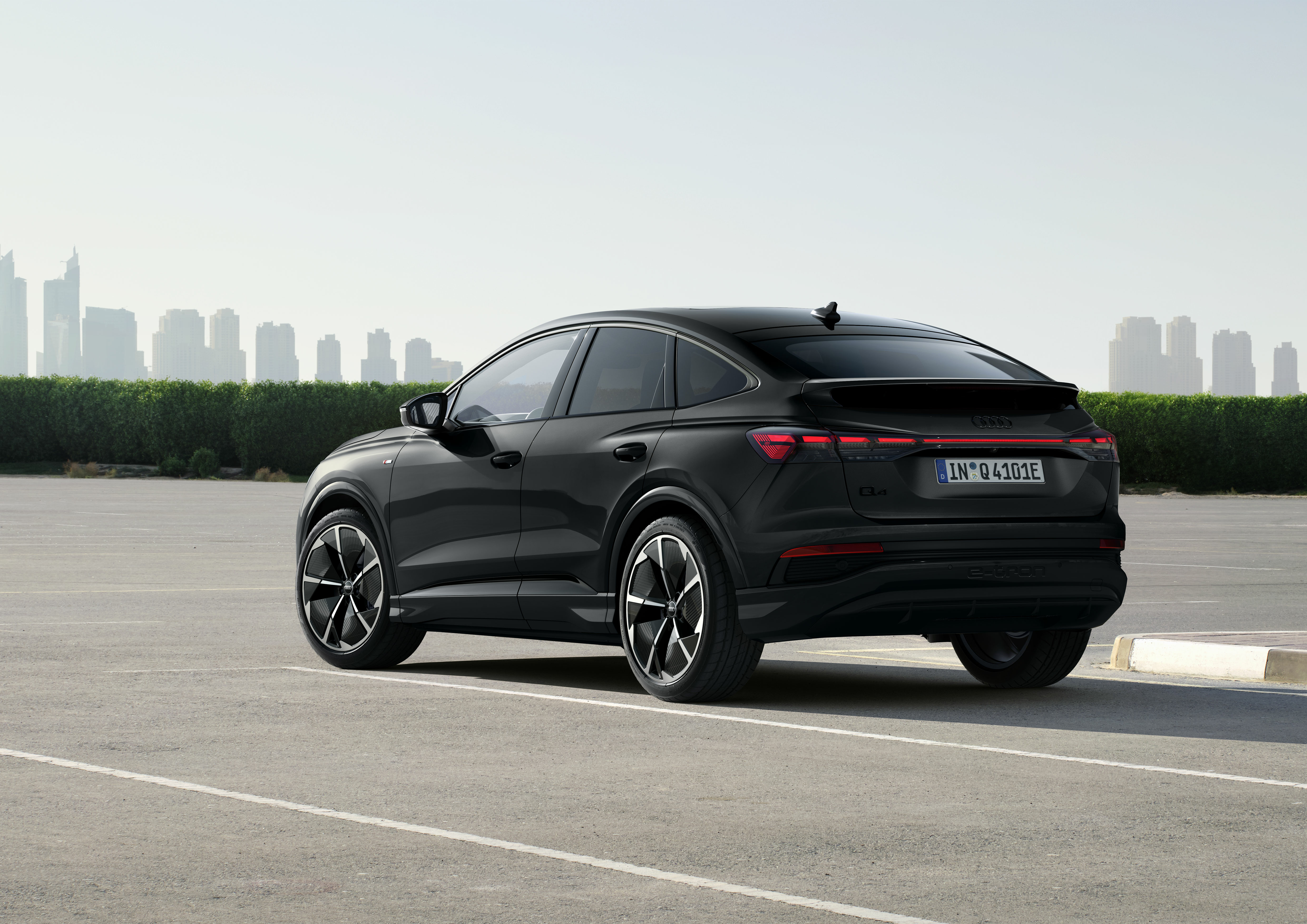 Because of this, quattro models can now go from 10 to 80 per cent charge in 'around 28 minutes' according to Audi when hooked up to a suitably rapid charger. The car's on-board navigation also prioritises high-power charging stations along a chosen route and can even precondition the battery ahead of arrival so that the Q4 can receive the best possible rate of charge.
Entry-level Q4 45 e-tron and Q4 Sportback 45 e-tron models deliver 282bhp while delivering a range of up to 339 miles. The Q4 45 e-tron quattro models shave the standard car's 6.5-second 0-60mph down to 6.3 seconds, while the range-topping 55 e-tron quattro models can deliver the same sprint in just 5.2 seconds. All versions top out at 112mph, too.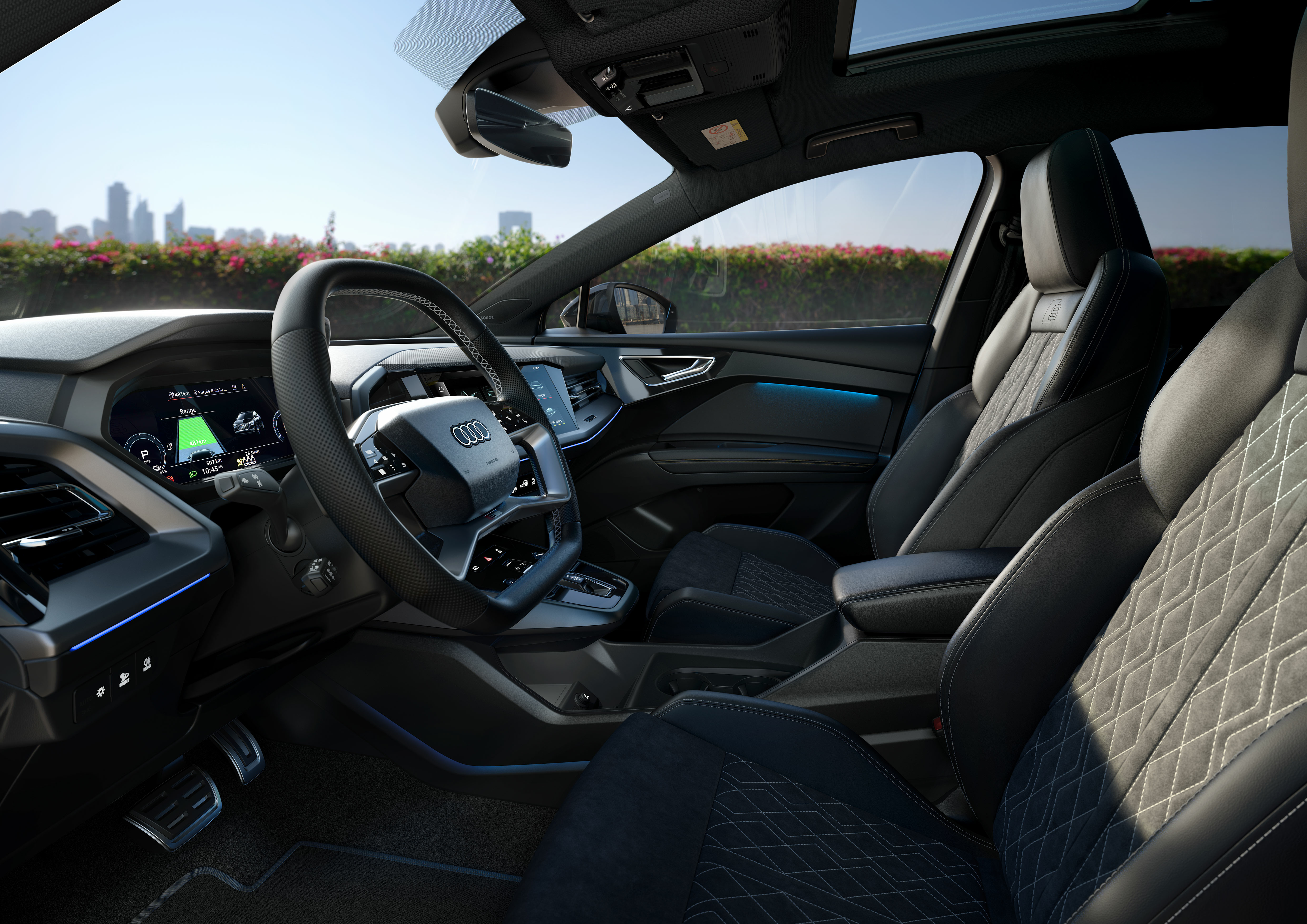 Audi has also tweaked the Q4's suspension to help make it more comfortable than before with both regular and sport setups available. The latter drops the Q4 by 15mm, giving it a sportier stance on the road.
As mentioned, prices for the new Q4 e-tron will start from £49,915 for a 45 model in Sport trim, rising to £62,595 for a Sportback 55 quattro model in range-topping Black Edition specification.