Lauren Filer 'can definitely bowl quicker' as England star plans action change
Filer's immediate focus is on England's final assignment of a memorable summer in the third ODI against Sri Lanka.
Lauren Filer has been in striking form for England this summer but is looking at making improvements to her action this winter which could help her bowl even quicker.
One of the fastest women's bowlers around, Filer rose to prominence as she was selected for an England debut in the lone Ashes Test, justifying her inclusion with four wickets, including Ellyse Perry twice.
Her extra pace and bounce put a number of Australia batters on alert and it has been a similar theme in the ongoing ODI series against Sri Lanka, where she has claimed five wickets in her first two matches.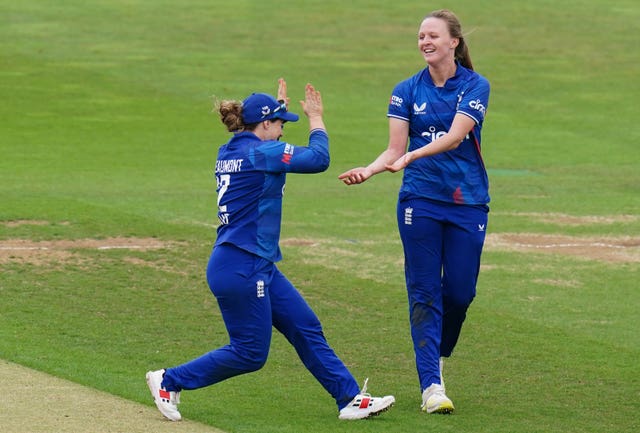 But the 22-year-old is not resting on her laurels and, while upping her speed is not a priority, some technical tweaks she intends to work on could have the knock-on effect of her becoming even more brisk.
"I know I can definitely bowl quicker," she told the PA news agency. "I think there's a few things to work on in the winter that will probably help me do that.
"I jump quite high so I probably need to go more forward in my bound so all the momentum is going forward. Hopefully everything is going a bit quicker so everything comes out a little bit quicker.
"But being quicker is not the main aim, it's something that's there and if it happens, it happens, and if it doesn't, it doesn't. I'm not too worried about that, I just want to bowl the best for the team.
"I feel like the role that I have, I really enjoy doing. Taking wickets is something I'm trying to do every ball. It's nice to be able to contribute."
Filer's influence and what she brings to the team have seen her labelled a "massive crowd favourite" by England captain Heather Knight.
"I'm trying not to think too much of the outside noise, just thinking about what I want to do and how I'm going to impact the game," Filer said.
"It's always nice to have the crowd's backing and clapping you when you're running in, it boosts yourself to bowl even quicker."
Filer's immediate focus is on England's final assignment of a memorable summer in the third ODI against Sri Lanka, who will be looking to level the series at Grace Road on Thursday.
The tourists, who a claimed a shock win in the preceding T20 series, were spared by rain on Tuesday after lurching to 106 for nine, the same total they were bowled out for in Saturday's series opener.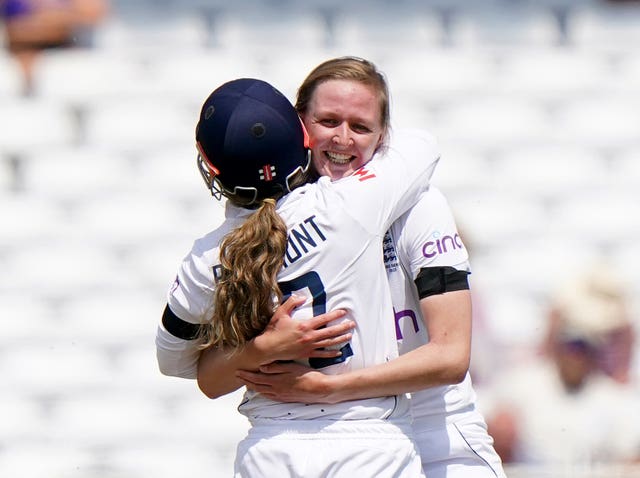 Filer claimed a couple of wickets in Northampton, including setting up Harshitha Samarawickrama with bouncers before tempting the Sri Lanka number three with a fuller delivery which she edged behind.
"My natural length is always going to be a bit back of a length so the fuller ball is probably the surprise ball, rather than the other way around," Filer said.
"I get bounce with my height but if the pitch helps me as well, it gives that extra threat. People are probably just a little more wary of the bounce that I can get.
"It's something I want to try to use as much as possible because I know there's probably not a lot of it about in the women's game. It's a tool in my tool box."
While two polished collective bowling displays have subdued Sri Lanka, Filer remains wary of the threat the tourists possess.
"We just want to end the summer on a high," Filer added. "We had a convincing win over them in the first T20 and they bounced back really well. I wouldn't take anything for granted."