Rhyse Martin says Leeds will draw on the memories of last season's nightmare Super League start as they look to go one better when next season's campaign kicks off at Warrington next month.
Leeds were becoming embroiled in an unthinkable relegation scrap before the arrival of Rohan Smith in April produced a dramatic improvement that culminated in them surging all the way to the Grand Final.
And the 29-year-old second-rower, who captained Papua New Guinea to the quarter-finals of last year's World Cup, is convinced a broadly similar squad can emerge much stronger for such a chastening experience.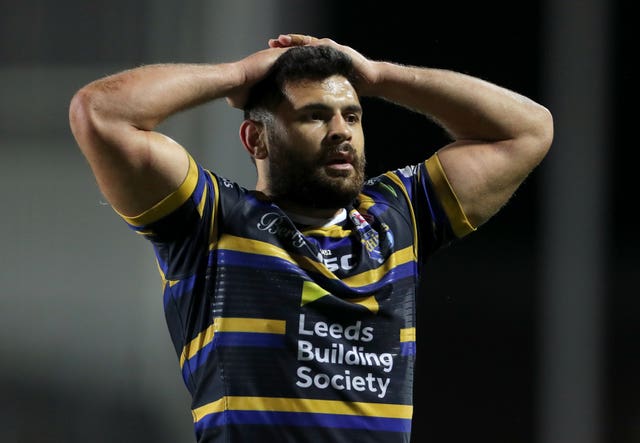 "We've learned our lessons and we know what we can do if we stick together as a team and don't give up on each other," Martin told the PA news agency.
"We were two points from relegation and that adds so much more pressure when you are at a club like Leeds, because everybody here expects a lot more from you.
"For us to get to the Grand Final was a bonus after not really dreaming of it all year. The season was a write-off at one point but we just stuck in there and we deserved to get to that point."
Martin, who has been joined in the Rhinos squad this season by Papua New Guinea team-mate Nene Macdonald, believes his side are ready to reap the benefits of a full pre-season build-up under Smith.
The Rhinos will feature in Super League's season opener at Warrington on February 16 in what will be their first competitive fixture since a relatively one-sided 24-12 loss to St Helens at Old Trafford in September.
"We were excited to see what flavours Rohan was going to bring to the pre-season, and now he's had his chance to do that, hopefully we can build on what we did last season and go one better," added Martin.
"We know what we're capable of in terms of what we can do as a team, and we certainly won't be going out there at the start of the season stressing that it might happen again."