Rescue operation to extract US researcher from Turkish cave can begin soon
Mark Dickey became ill with stomach bleeding during the expedition in the Taurus Mountains.
An American researcher who fell ill around 3,000ft below the entrance of a cave in Turkey has recovered sufficiently enough to be extracted in an operation that could last three or four days, a Turkish official said.
Mark Dickey, a 40-year-old experienced caver, became suddenly ill with stomach bleeding during an expedition with a handful of others in the Morca cave in southern Turkey's Taurus Mountains.
Rescuers from across Europe have rushed to the cave for an operation to save him, including a Hungarian doctor, who reached and treated him.
"The doctors we sent down were very successful in treating him," Cenk Yildiz, a regional official from Turkey's disaster relief agency, told the IHA news agency.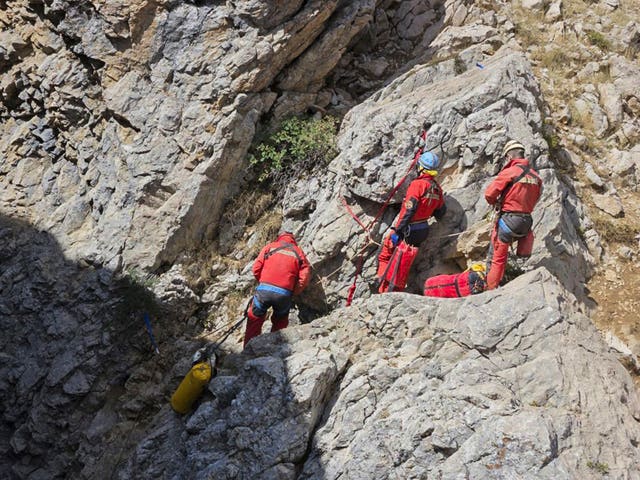 "We are now in a position to evacuate him.
"This is a difficult operation. It would take a (healthy) person 16 hours to come out. This operation
will last at least three or four days.
"Our priority is health. Our aim is to conclude this operation without anyone coming under any danger."
Late on Thursday, members of Italy's National Alpine and Speleological Rescue Team, including a doctor and a nurse, joined rescue teams from Bulgaria, Croatia, Hungary, Italy, Poland and Turkey.
A Turkish helicopter was on standby near the entrance of the cave, Turkish media reports said.
Mr Dickey was seen standing and moving around in a video message from inside the cave that was made available by Turkish authorities on Thursday.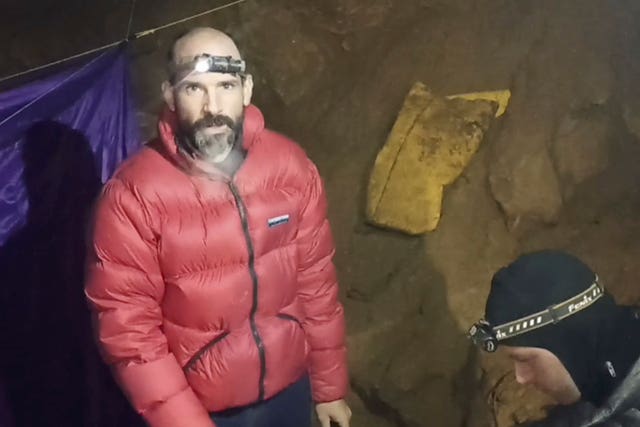 He said while he is alert and talking, he is not "healed on the inside" and will need a lot of help to get out of the cave.
In the message he also thanked the caving community and the Turkish government for their efforts.
"The caving world is a really tight-knit group and it's amazing to see how many people have responded on the surface," said Mr Dickey.
"I do know that the quick response of the Turkish government to get the medical supplies that I need, in my opinion, saved my life. I was very close to the edge."
The New Jersey-based cave rescue group that Mr Dickey is affiliated with said he had been bleeding and losing fluid from his stomach, but he has now stopped vomiting and has eaten for the first time in days. It was not clear what caused the medical issue.
Doctors are expected decide whether he will need to leave the cave on a stretcher or if he can leave under his own power.