Ukraine's military has reported intense fighting with Russian forces, while the country's nuclear energy agency said it had placed the last operating reactor at Europe's largest nuclear power plant into "cold shutdown".
The move at the Zaporizhzhia plant in south-eastern Ukraine has been taken a safety precaution amid catastrophic flooding following the collapse of the nearby Kakhovka dam, as Russia's invasion drags on into its 16th month.
After Russian forces pummelled Ukraine with missiles and drones overnight, resulting in deaths and damage to a military airfield, Canadian Prime Minister Justin Trudeau arrived in Kyiv for a previously unannounced visit – his second trip to Ukraine since Russia's invasion began in February last year.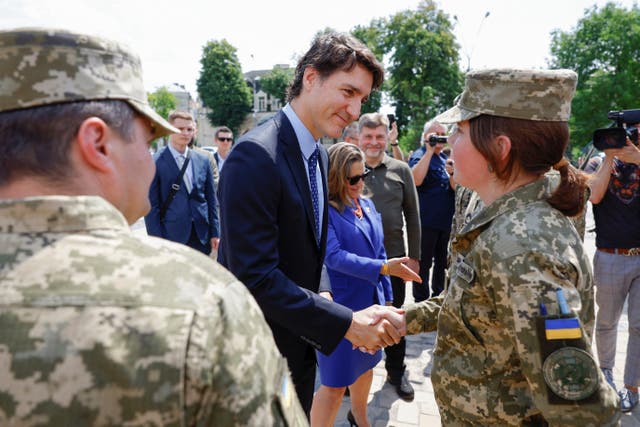 He was accompanied by his deputy prime minister Chrystia Freeland.
Ukraine's General Staff said on Saturday that "heavy battles" were ongoing, with 34 clashes over the previous day in the country's industrial east.
It gave no details but said Russian forces were "defending themselves" and launching air and artillery strikes in Ukraine's southern Kherson and Zaporizhzhia regions.
Five out of six reactors at the Zaporizhzhia Nuclear Power Plant, which is occupied by Russian forces, are already in a state of cold shutdown, in which all control rods are inserted into the reactor core to stop the nuclear fission reaction and generation of heat and pressure.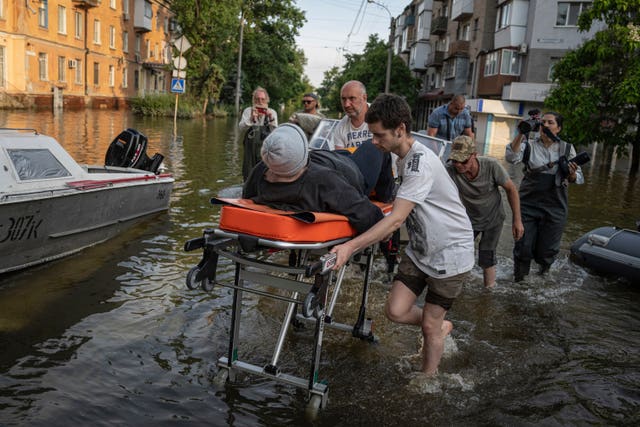 Energoatom, the Ukrainian nuclear agency, said there was "no direct threat" to the Zaporizhzhia plant due to the breach of the Kakhovka dam further down the Dnieper River, which has forced thousands of people to flee flooding and also sharply reduced water levels in a reservoir used to help cool the facility.
The last reactor was put into cold shutdown on Thursday, Energoatom said, adding that other factors in the decision included shelling near the site which has damaged overhead lines connecting the plant to Ukraine's energy system.
With all nuclear reactions stopped, temperatures and pressure inside reactors gradually decline, reducing the required intensity of water cooling of the radioactive fuel.
This is a nuclear power plant's safest operating mode. Energoatom employees are still working at the power plant, although it remains controlled by the Russians.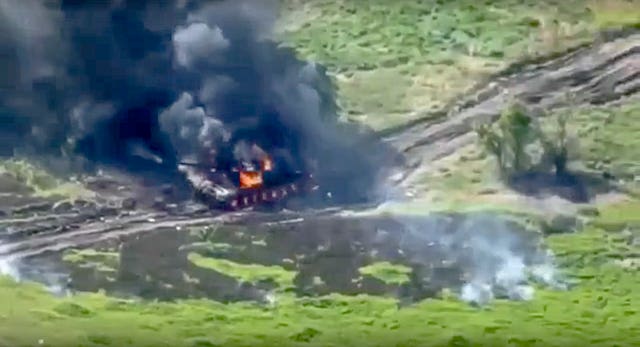 The site's power units have not been operating since September last year. The head of the International Atomic Energy Agency (IAEA) is due to visit Ukraine in the coming days.
Analysts and Russia say that Ukraine has launched a counter-offensive in southern Ukraine, potentially aiming to retake territory near the plant.
Also on Saturday morning, Ukrainian authorities reported that at least four civilians have died across the country as Russian forces launched Iranian-made Shahed drones, missiles, and artillery and mortar strikes.
Ukraine's state emergency service reported that three people were killed and over two dozen wounded overnight in an attack targeting the Black Sea port of Odesa.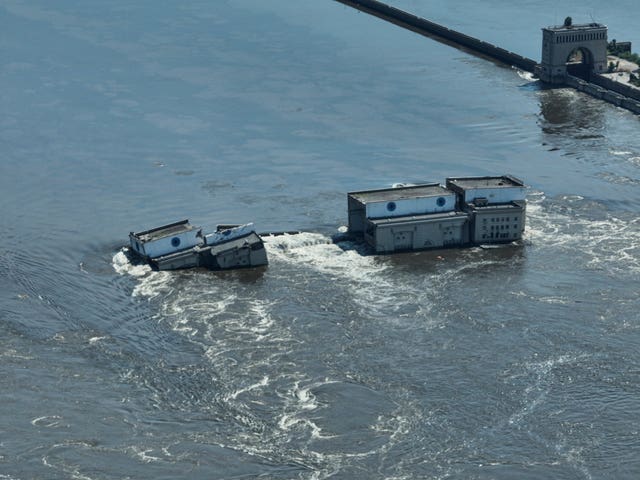 A spokesperson for Ukraine's southern operational command, Natalia Humeniuk, said two children and a pregnant woman were among those wounded.
In Ukraine's north-east, a 29-year-old man was killed as more than 10 drones targeted the Kharkiv region, its governor, Oleh Syniehubov, reported.
He added that at least three other civilians were wounded.
In the Poltava region further west, there was damage to a military airfield struck overnight during a Russian drone and missile attack, local governor Dmytro Lunin reported. No-one was hurt.
As of Saturday morning, there was no additional comment from the Ukrainian army or officials on the extent of the damage.
The Ukrainian air force said that during the night, it had shot down 20 out of 35 Shahed drones and two out of eight missiles "of various types" launched by Russian forces.
The fighting and civilian casualties took renewed attention as authorities in southern Ukraine said water levels have been declining in a vast area beneath the ruptured dam.
In the city of Kherson, whose outskirts were among the flood-hit areas, the average water level decreased by 12in during the night, but remained over 15 feet higher than usual, regional governor Oleksandr Prokudin reported.
Mr Prokudin warned that meteorologists predicted heavy rainfall in the area over the weekend, complicating rescue efforts.
The UN's humanitarian aid chief, Martin Griffiths, said in an Associated Press interview on Friday that an "extraordinary" 700,000 people were in need of drinking water.